My family were always quite late to the technology party, with our first VHS player bought in the early 90s, and a couple years later, our first CD player. The first album I ever bought was Lethal Injection, by Ice Cube and I was 14 years of age. It came with an "explicit content" warning, but my mother didn't check and if she had, she wouldn't have cared anyway. My ten year old sister got Music Box, by Mariah Carey.
This came to mind as I was uploading this image to Discord, which I use for the occasional post about blockchain, or Hive, or crypto content.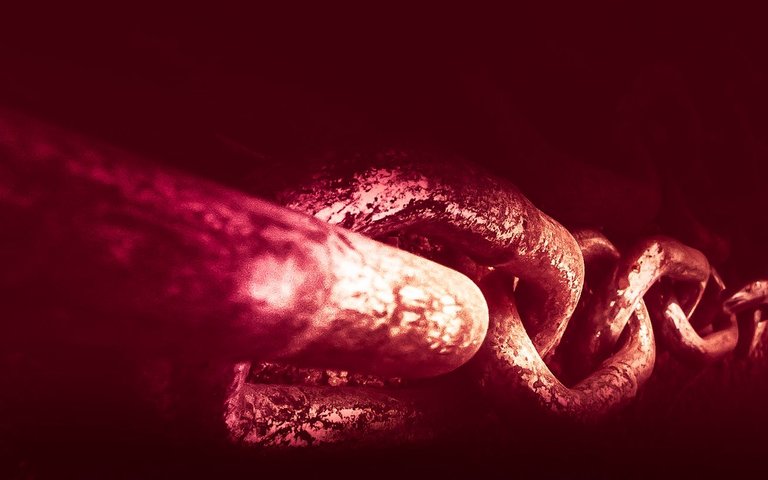 Fair enough.
Chains turn me on too.
Does anyone else get the feeling that there is a bit more fear in the markets this week?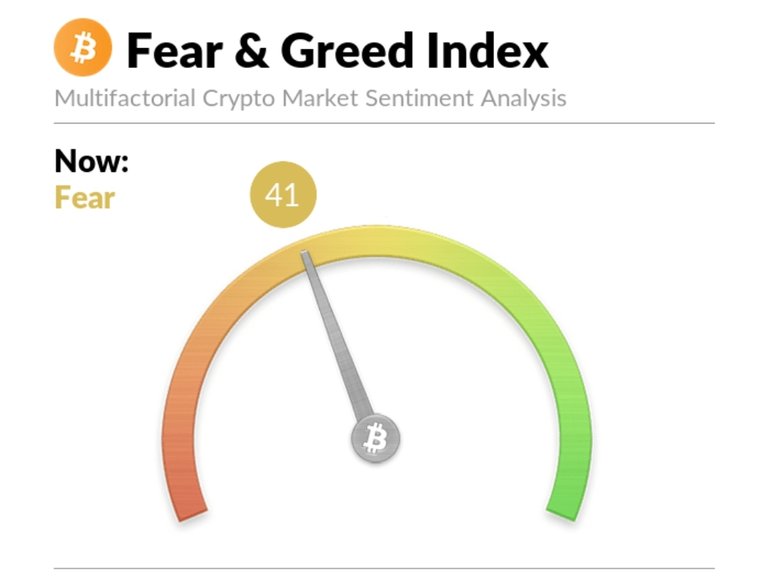 It is like the last few weeks of up have lost their momentum as people realize that they have things to buy and bills to pay, and this inflation thing isn't going away. Reality of the situation might be sinking in.
Could just be me?
I don't think so though. More and more I hear friends talking about the state of the economy, referencing news and what they have heard from other conversations. And, after being disinterested most of their lives, many seem to be pricking up their ears and putting their brains to work a little - and everyone claims to be an expert. They are also talking more personally about things, more openly, even though they are uncomfortable to do so.
They are scared and looking for support.
"Are you feeling like me?"
The reason that my family were likely always late to the technology table was, may parents were terrible with money. Not just a little, but a lot. Debt was a constant, as was juggling credit cards, paying one off with another. To be fair, it wasn't my father at fault in this for the most part, he was more of the enabler and silent partner, it was my mother. And, it was in this environment of gross mismanagement of home economics that I learned my habits and have spent the better part of my life, trying to forget.
And one of the challenges I face is,
A scarcity mindset.
I wonder how much of human greed is because people just always want more and how much is because they don't want to have not enough? That might seem like much the same thing, but it is about the direction of movement. Running to something, or running away from something.
Am I running to wealth, or away from poverty?
Most of my life I have been running away and getting nowhere. Running away from something is a forced position, meaning that as long as what is chasing is following where you go, you have to keep running. However, running toward something is a decision, choosing what is going to be aimed for and also, having the ability to change direction by choice, not by force.
How much of our time is spent concerned with what we don't want in comparison to working toward what we do? If all the "rage" on social media is anything to go by, there are a lot of people complaining about conditions, but they don't seem to be the kinds of people who are working toward what they actually want. There is definitely a lack of "be the change" in society these days, unless that change feels comfortable and feeds the desire to not change.
I don't believe anyone who says they are content with their lives as is, as I think it is humanely impossible, due to the way we are built. However, we might be content as things are now in this moment, but in the next, we will likely want something different. It is like the joyous feeling of eating an ice cream on a hot day, but after the third, fourth and fifth - a change is desired.
Too much of a good thing?
I guess this all depends on the person, but what I think people need to remember, that despite their best intentions, they always have an opinion and an agenda based on their own experiences. No one is a true objective input, all will carry preferences that they cannot extricate from their decisions. And, because it is also impossible to truly know the conditions of another person, it opens a lot of room for poorly fit advice.
Take it or leave it.
And opinion or not, care or not - your conditions are explicitly yours and mine are mine. You are the only one who can live your life and even if you try to live vicariously through the lives and opinions of others, you are still the one who will experience the journey and face the outcomes along the way. And deny it as I may, I will face mine.
Fear and Greed.
Is there actually a difference between them or rather, isn't greed an outcome of fear? The desire for more born out of the fear of not having enough. I don't know what "enough" looks like, but perhaps no one does until they have it. The problem is, at the point of enough, the body still wants more and then, it enters the territory of "too much".
If there is too much of a good thing, is the thing inherently good?
Hard to say, but I still am unsure if I am running toward where I want to be, or away from where I don't. Perhaps when I get somewhere, I will have the right vantage point to recognize which.
Does this count as explicit content?
Taraz
[ Gen1: Hive ]
Posted Using LeoFinance Beta