I've been meaning to write a post on some of my thoughts on projects both on Hive and outside that I've been witnessing grow and evolve and parts that I believe could be improved on.
I remember back in the day during the altcoin boom, when Litecoin paved the way that a simply copy with a few differences to Bitcoin could potentially be valuable as well and we saw a ton of copies and some with minor differences being created on the daily. Of course out of them some turned out to be real gems as well and while it was difficult not chasing that early mining on each random shitcoin, if you knew what you were doing, who to bet on and hodl you probably ended up doing really well. Something about those times that I was expecting to be the standard and continue on from there was the focus on pre-mines or team allocations. Now of course you may be thinking of Steem's premine and why on earth I spent all that time and effort knowing about it, well, I guess Steem was just unique enough for me to think it would be worth it. It didn't help that I had a similar idea before Steem and would've liked to create something along the lines having been an active Redditor for so long, at the same time the promise of only using the premine for the community and growth of the ecosystem got a lot of people to stay so there was that also.
Not to go down that memory lane but it's weird how quick we shifted from "oh my god, 3% premine, no way I'm touching this" to "new coin launching on binance, you can only buy up a small % of tokens, some may be airdropped if you hold bnb and rest goes with the team and seed investors". It just really rubs me the wrong way how quickly we became the same thing we thought this technology was created to prevent. Let's give millionaires and institutions and companies the chance to invest earlier than the rest of the public. Let's give the team a huge bag they can do whatever with, whether locked for some time or not, instead of say, have them invest in their own fucking product if they believed in it and the job they were doing. Of course I'm not saying not to pay developers who aren't invested, or things that have actual one time costs that are important to the projects growth and potential.
I just feel we made this technology that was meant to be as fair as possible to the people become really hard to know where you should put your money in while the leeway of abuse and lack of responsibility became bigger. There have been thousands upon thousands of projects who are just completely inactive and dead now but easily harnessed thousands of Bitcoin or ETH, especially during the ETH ICO mania and now restarted with the DeFi stake to invest mania. Which if you play it right is safer than the ICO craze and reminds me a lot about the things we could've been able to do with our blockchain, i.e. invest in projects with delegations. Some even did and got some success out of it, not many, maybe a handful, but our ecosystem is and remained too small to attract bigger projects and people.
I've been an investor in Gods Unchained for a while now. A Hearthstone & Magic the Gathering copy built around blockchain tech, it sounded great in the beginning, and although I'm not counting my investment in ETH dead yet it's something that makes me think of how things could've gone better. Mainly the part where there's a real company behind the project and the interests that align with that in mind. You would've thought I would've learned during the Steemit times that if there is a company behind a cryptocurrency the interests are never going to be towards the community and users but mainly towards the stakeholders, in my defense Gods Unchained came out before all the shit went down with Steemit to really open my eyes. But open my eyes it did, because ever since then I've been looking at the activity of GU a lot more closely and wondering with each decision if they did it that way for the growth of the project and the value and potential wealth going to the players and the community that invested and made it possible or if it's been for the seed investors and stakeholders. GU isn't the best example, and quite frankly I haven't had much time to look into other projects that are run by companies because I have way too much things to do on Hive and have had the past few years to even look closer into other projects aside from the few I've invested a bit of coin into.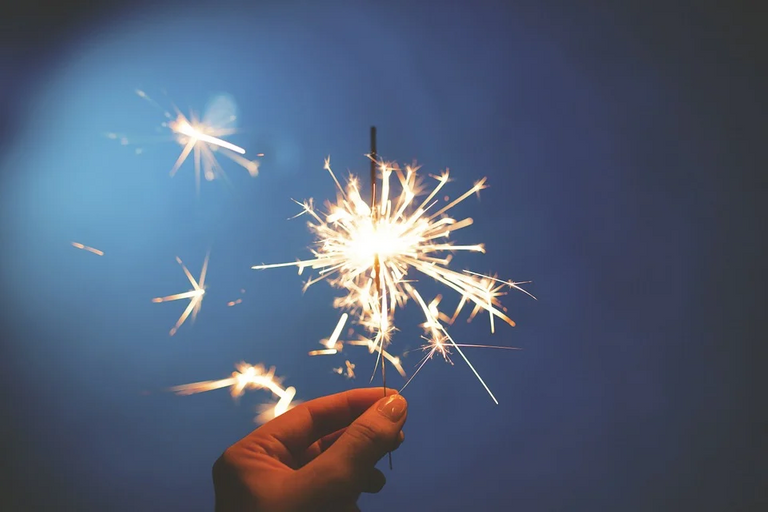 Img Source
My point being, and this is something I've seen happening on Hive as well, is that there's a lot of projects and people behind them who are thinking short term instead of long term. With this, again, I don't mean try and recoup the costs as early as possible of what you may have fronted to get the project going and then start profiting after that's done. But I feel there's many who attempt to maximize said profits, while minimizing the money invested up front, often just copying some other ideas from other chains, not open-sourcing the project ever, not decentralizing it, only looking to make as much as possible and not caring about the people who may have invested into it. I get it, investing is risky and not everyone should expect returns let alone to profit off of it, I'm not particularly talking about making sure investors are happy so much so that it means you as the creator/person in charge of the project were to run at a loss or never make a profit. What bothers me is if the amount of maximizing profit is so big that not only does it take it from the investors but at the same time stifles the growth of the project and at the same time adoption of it and Hive since that's where it exists and that's where it works well due to the ecosystem we have here that doesn't exist anywhere else.
I'm trying to be as vague as I can as I don't want to mention which projects I have in mind myself when I wrote this out nor do I mean to point at them and single them out. My point is more about what we can do better in the future as the past is the past and what's done is done.
I've personally been planning a bigger project for quite a while now but I definitely don't want it to run and evolve like some others I've seen in the space. At the same time I think there are some aspects we forget of what can be done on Hive which not many other blockchains can offer so while I'm hoping no one beats me to my idea I would gladly welcome more projects starting off this way as they'd have a high chance of success here and to grow past just the hive userbase and potentially grow it as a side-effect.
An idea, a community behind it from the beginning, open-source code, transparent payments and funding from the DHF.
This is what I'd like to see more of on Hive and I'm going to tell you why and how I think about it and why it would be better compared to the general standard we're seeing in the space today lead my centralized initial exchange offerings and the likes.
Imagine you have an idea for a project, preferably something that can only work on Hive due to proof of brain but not necessarily because of it as it won't need it to survive. The proof of brain aspect is a solid bonus as it lets you create the community in the same space, reward people for participating in said community and at the same time have the community already here waiting for your arrival. The community is already plugged and ready to go.
Now you're in need of developers to realize your dream, they may exist on Hive already or outside. In this day and age more and more people know about crypto or at least can receive payments in it, whether they create their own Hive account or want it sent to their exchange accounts it doesn't matter, what matters is that the project is transparent about everything because this builds trust in the community along with the DHF.
The DHF and open source. These two go hand in hand because if you're going to ask for funding from the DHF you're going to want to have the project be open source in case something happens along the way. This is the trust factor. There are some exceptions of projects who've already proved themselves as example peakd.com but for any new project they're most likely going to have a hard time to convince stakeholders to receive funding without being open source from the beginning. Especially if the DHF is what's funding most of the development work (which wasn't the case for peakd). This is to mitigate the risk of dev teams either leaving things in half and not finishing their ideas or moving away if something happens with all of the code as we've seen happen with projects like dlive.
Open soureness also gives people a lot more options, they can pick apart your idea and create their own ideas if they so choose. I'm personally not someone who values IP a lot, if I'm going to create a project and my idea isn't as good as it can be and another project pops up that uses the code and improves on the idea and the community chooses to use it more than mine I don't think I have the right to fight that. That's free markets for you so you better get used to it. I understand some projects that start off closed sourced and open source it later but if most of the funding is coming from the DHF I don't think you can expect that to happen unless you're a really trusting person and are vested in the ecosystem from the beginning, that's on the stakeholders to decide.
So what I'm trying to say with all this, is that this way the community will not only have a lot of say in the original idea, improve on it and feel invested, but they'll also get the most out of the project if you're doing things with the long term profit in mind instead of short term. There's way too few people and ideas existing that truly believe in Hive so much so that they're willing to push aside the profits or have them scale with their idea becoming big in mind but choose to chase the profits early and then lose motivation or care about what happens with it. I think it's quite psychological and most likely depends from person to person and a range of other things such as market movements, userbase growth, etc. Could also be that my ideals are a bit naive where I expect to make a worthy profit off of my idea first when there's 10x+ more users using my project and/or if it has brought in that many people to Hive because of it. Where the community, early investors if there exist any and Hive itself (due to the DHF's funding) is profiting more from the project than I am early on before the idea becomes profitable because so much activity is occurring around it. I'm not going to get much into making the project work cross-chains as I think interoperability is a requirement in this day and age and should be an obvious step but for the sake of giving back to Hive there would still be the need for people coming in from other places to use a Hive account to operate on your project. This post already got pretty long so I'm going to skip discussing why that is important.
There is no other chain like Hive, there's so many ways projects big or small can be funded and value being created for everyone involved. All things from the DHF to post reward pool to donations in form of tips, investments, beneficiaries and delegations. One thing I wish I'd see more is transparency, the lack of need to get the most out of it early because you're the one behind the project and building with the longevity in mind that not only when the project itself becomes big you start to get a nice return but also when Hive as a whole gets bigger which will help your investment both in your own projects and your Hive holdings together. I think that's something we should strive for and I'm sure many stakeholders would agree that it's something important that they would like to support as well.
Last but not least I wanted to give a small shoutout to my POSH project. It's the first token I've ever created even though I've been here all this time and have seen the amount of tokens being created with some turning out as well as leofinance while others not so much. Many of them have not gained my interest due to the fact that the distribution seemed off and it seemed like something that would mainly give the creators a profit more than the community and this is why when I created POSH I wanted it to be as transparent and fair as possible. Meaning no tokens were given to people who didn't earn them the way it was meant to be earned. I could've probably paid developers myself as the costs of it are quite on the low side still, which are being funded through post rewards on @poshtoken right now, but I wanted this to be a community thing where in the future maybe the DHF would support the growth and further development of it and it being equally fair to everyone sharing their content and bringing value to Hive through attention on other platforms. So far so good, let's see how POSH continues to grow in activity and value being generated for Hive.
I'm hoping to be able to start the idea of a bigger project I've been planning for a long time very soon and that it'll be as valuable to Hive as some of my other ones have been so far, if not more .
30% of post rewards going to @poshtoken to help fund it.
---