One of the most amazing things about blockchain time is how fast it seems to move, while even a few month's passing can make you feel like a grizzled veteran. In just one week, we've seen the spirit of the community really shine!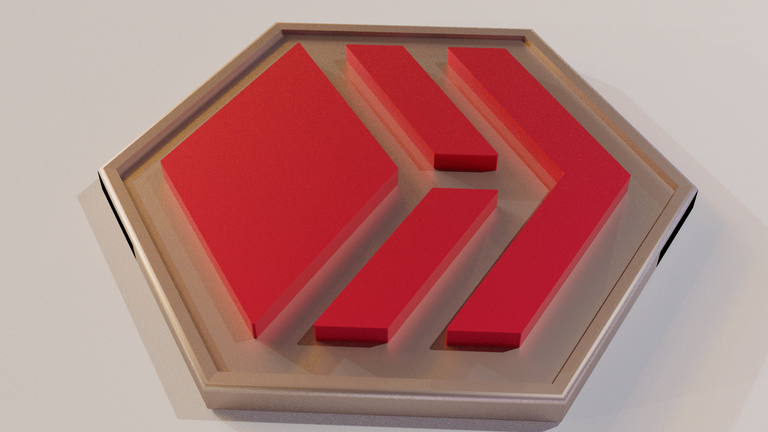 The first full week of Hive is in the blocks, and there's lots to recap and look forward to.
This week has been dedicated to a ton of work behind the scenes that comes naturally with a new blockchain launch. There's been a lot of things to do to make sure that Hive infrastructure is completely separate from previous projects, and is optimized and improved to give chain users the best experience. For the past week we've seen some intermittent service issues when it comes to Hive interfaces, and this will continue for the next little while as more things are tweaked.
What does this mean?
The chain and many projects are up and running! The way that information is shared between them is being actively worked on.
RPC nodes are being added to the ecosystem by many users, and the biggest ones that helped us through launch are being optimized to work more smoothly. These nodes are what allow apps and websites to ask the chain for data and return it to you -the end user- they get a real workout! When they're under heavy load, or we find things that still need to be fixed in the code, you may notice that front ends are a bit slower. This week, a lot of work has been done, so you've probably already experienced this. Thanks for your patience! This work is a big part of preparing for the future. Many apps, like PeakD.com, Hive Keychain, or Vessel, will allow you to change the node being used if you want to do that manually. You can check here to find a continually updated RPC list: https://developers.hive.io/quickstart/#quickstart-steemd-nodes


Hive users have a LOT of images in their historical data! One of the most important things to do is making sure that the ecosystem has an image hosting system to use as services move away from Steemit Inc's resources. You may have noticed some images are slow to load: the new system is up and running, but still needs a bit more optimization, which is coming up in the next few days. It's frustrating, but worth it! All of the images are being collected up from scratch, and that will take a while to complete, but this is a big part of laying sustainable groundwork for the future.


Some helpful notes on wallets, exchanges, and information sources:
Here are some important things you may have missed this week that will help you around the Hive.
The web wallet is now up at https://wallet.hive.blog if you would like to use it to move HIVE, power up or down, vote for witnesses, use the internal market interface, and more. In our last post, we pointed out some of the many options available to help you safely make transactions, so don't forget that PeakD (web interface), Vessel Wallet (desktop application), Hive Keychain (browser extension), and Esteem (mobile app) are all up and running for Hive, with more projects by trusted community members on the way. Please make sure to do a bit of research and always, ALWAYS practice key safety! The website will continue being updated with new options as they become available.


This week, Bittrex and Binance both completed their customer airdrop. Right now trading is available on Bittrex, Ionomy, Probit, and Blocktrades, with more listings being worked on and getting finalized by liaison teams. As mentioned in our previous post, airdrops and listings require some technical work to happen, which means they can take some time- this is normal. Make sure to contact your favorite exchanges on social media to let them know you want to see HIVE listed in the mean time!


There are a few places that are really handy to check when it comes to discovering all of the migrating and new projects in the Hive ecosystem. Explore Hive Projects, State of the DApps and the Hive website to find the things that interest you. If you see an app that isn't listed, please contact the project owner or creator to update these lists to make sure they get some attention!


The initial airdrop discussion post will be out in the next week, so community members will be able to start thinking about how they would like to approach a future secondary drop.
The original distribution script has an edge case error that will mean a group of users will be corrected by dropping tokens in the next hardfork without needing any special votes. The original script used, the in-depth details, and some additional groups for the community to consider voting on in future proposals will all be included too. The data used is pulled directly from the blockchain, can be reproduced, and is a good baseline for everyone to start thinking on. Any distribution done will always be in a hardfork: the tokens are locked in reserve in the DHF and are untouchable by anyone until the community completes voting, so no new ones will be minted. The hardfork will not be immediate, since exchanges need time to complete their work and get running, and core stability still needs a bit more attention.
And finally... do you want to get involved in the buzz? Get right into the heart of the Hive in any number of ways!
Remember to get back to what brought you to the blockchain in the first place. Try out a community, make some comments, read some posts, try some games... get creative! Your Hive account is waiting for whatever you want to achieve with it.
Don't forget to vote for witnesses! We mentioned this in great detail in our last post, and we'll keep reminding you. Hive is a new chain, with a renewed spirit, and a slightly different governance roster than before so please check your witness votes. If they carried over from Steem, you may find that you want to change things up! We are lucky to have many witnesses in our ecosystem in the top twenty and well beyond, so remember that if you choose to participate in governance voting, you can vote for anyone you want. PeakD and HiveKings.com both have expanded witness lists for a continually updated bigger picture. You can vote for witnesses from most wallets and apps, so celebrate your new Hive citizenship by choosing to place new or updated votes, a trusted proxy, or even clear them all if you want.
Jump into the fray! The public repos are coming online for anyone to join up to and get working together on. Check out https://gitlab.syncad.com/hive/ to see what's currently buzzing and if there's anything you'd like to learn about or help out with. The condenser and some of the missing ones will be going public soon, once the frenzy of work in the background is done. All repos will be public and open source.
What a week! We're looking forward to all of the future successes and challenges we'll be facing as the Hive evolves. Thanks for bee-ing here together 🐝
PS: All @HiveIO posts will decline rewards. The mistake from last post will be claimed and powered up so that this account will not need any outside delegations!