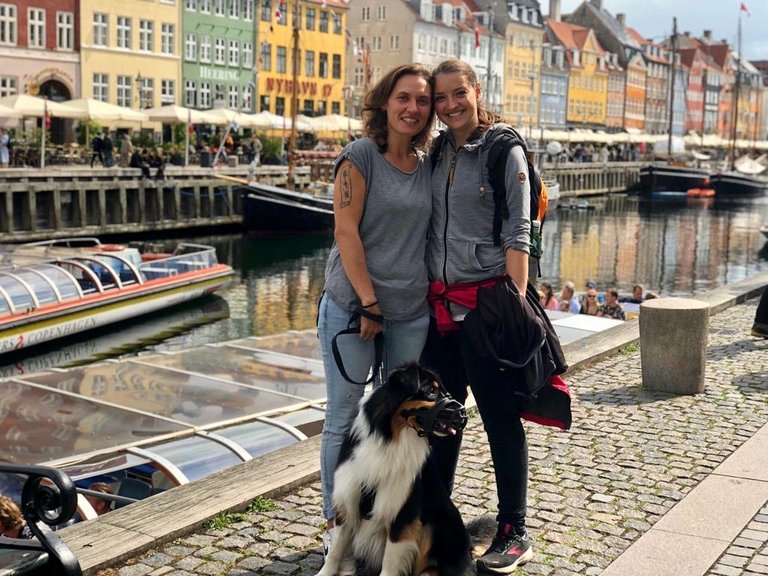 After we saw some places in Denmark, it was time for the classic tour: The capital of the country, the place with the best food and many sights to see:
Copenhagen
Of course if anyone comes to visit Denmark it is a must to see the capital as well! - My friends that know me since a long time now, know that I already wrote about exploring Copenhagen by bike 3 years ago. This time we went mostly walking to the top sights of the city. To be able to visit them all we stayed for 2 days and this is what we did on our first day in Copenhagen:
Nørrebro
Again, we started at Nørrebro, where my friend lives. As Copenhagen's most culturally diverse neighbourhood, this is both the place to go for the best shawarma you've ever had, your new favourite ramen joint or a handful of tacos to die for. Creativity and street culture is alive and well in this ever-buzzing slice of town, where independent shops line the streets and vibes are young at heart, as we could see already on our way.
To get to her place we went walking from the metro station along some nice bike/walking path, seeing the first awesome graffities.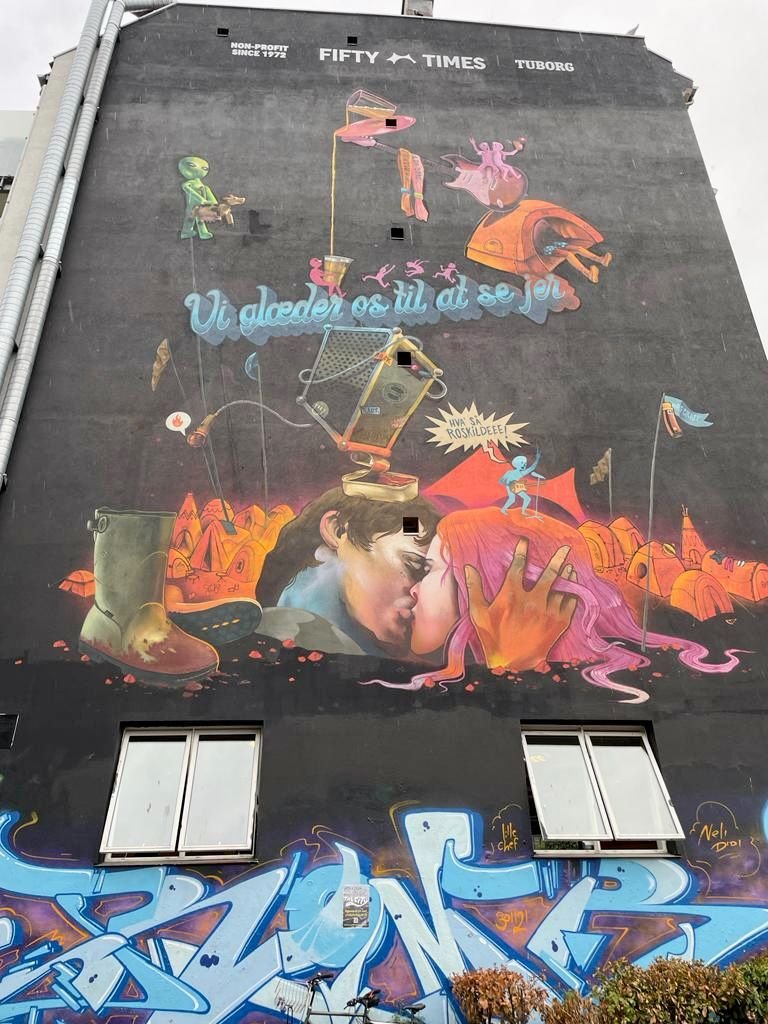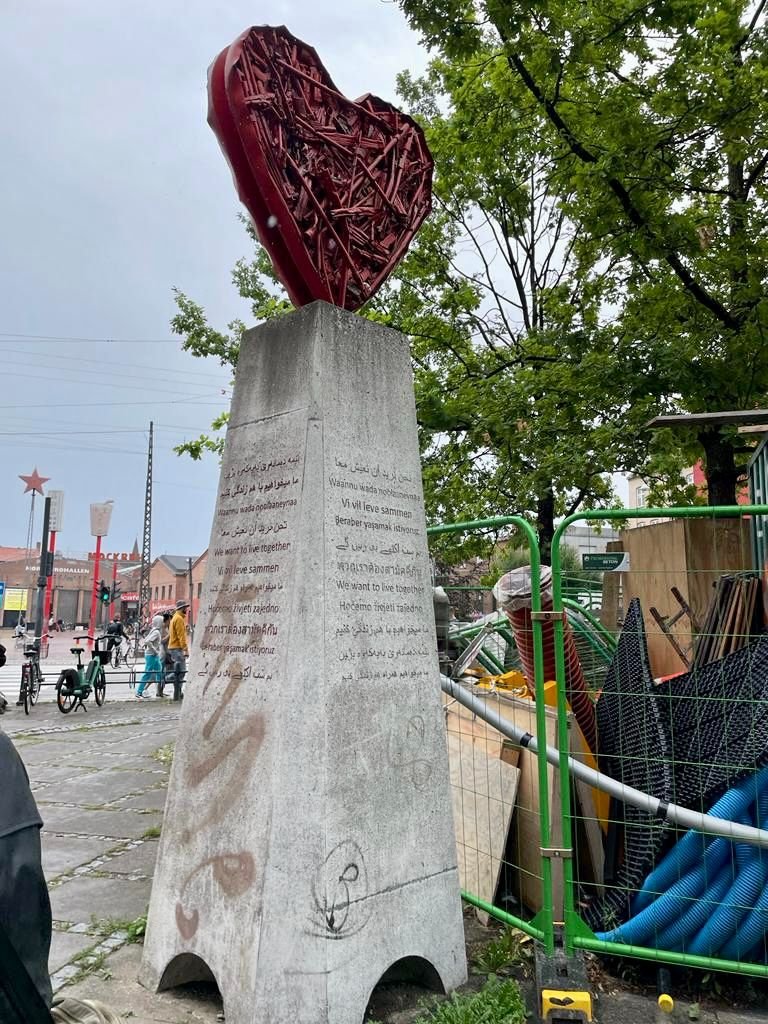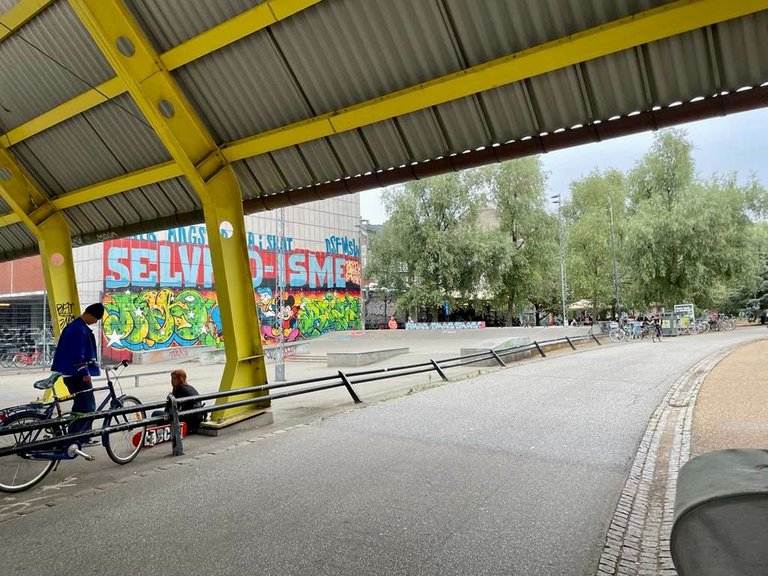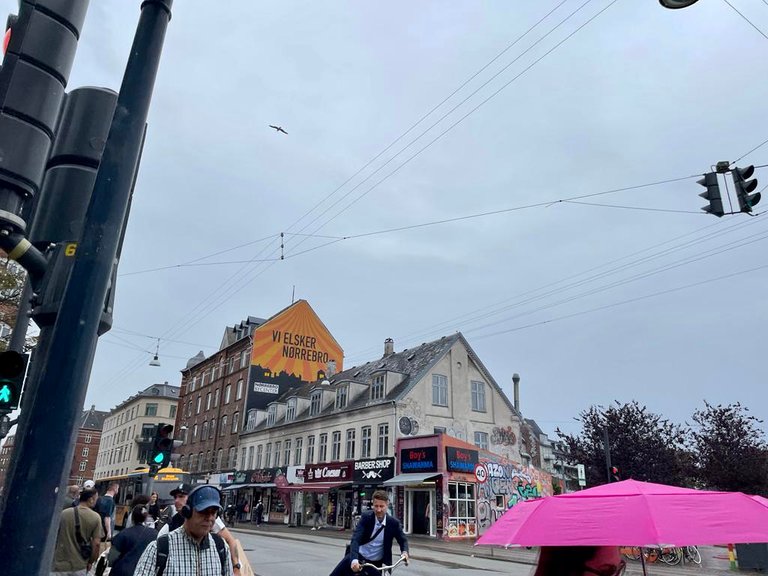 She lives right next to the Superkilen park, which is designed by Bjarke Ingels Group, Superflex and Topotek1. It's popular for skaters, families, and also tourists, and was made to bring communities together.
The park opened in 2012 with a view to create a diverse experience right in the most diverse area of Copenhagen. The vision was to create a park that was like a world exhibition, filled with interesting things from around the world, that would bring people together.
The park is divided into three main areas: The Red Square, The Black Market and The Green Park.
The Red Square offers modern, urban life with café, music and sports.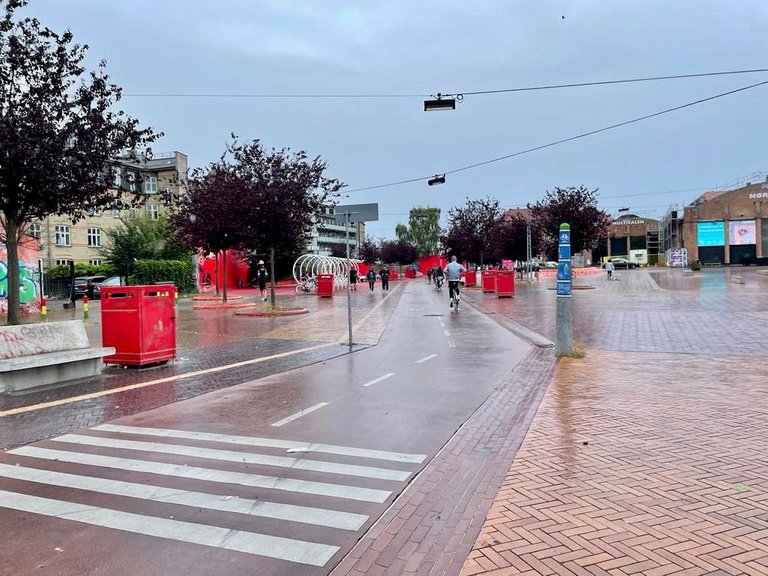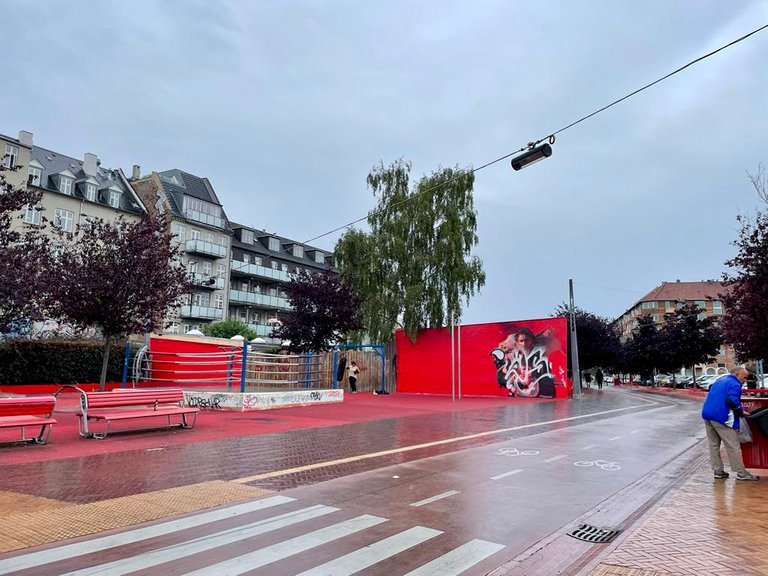 The Black Market is the classic square with fountain and benches. Here it is also possible to play chess or have BBQ. I don't know why its name is black marked... this could be really missleading :D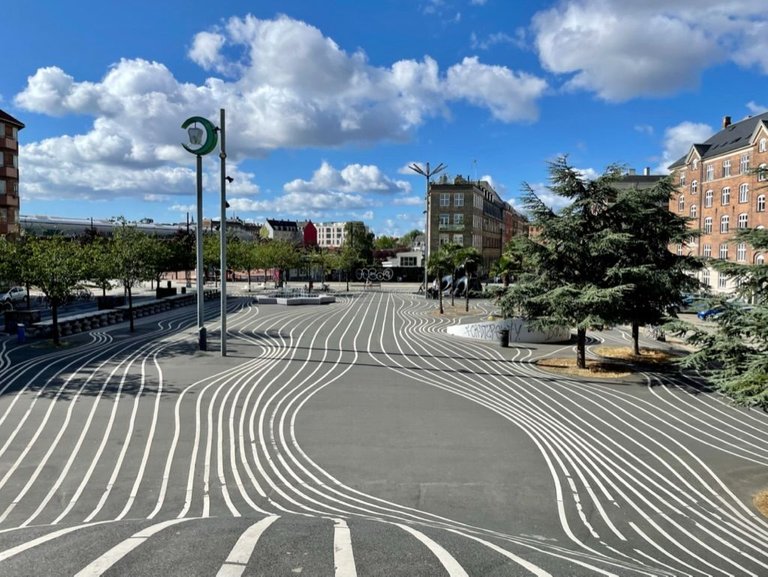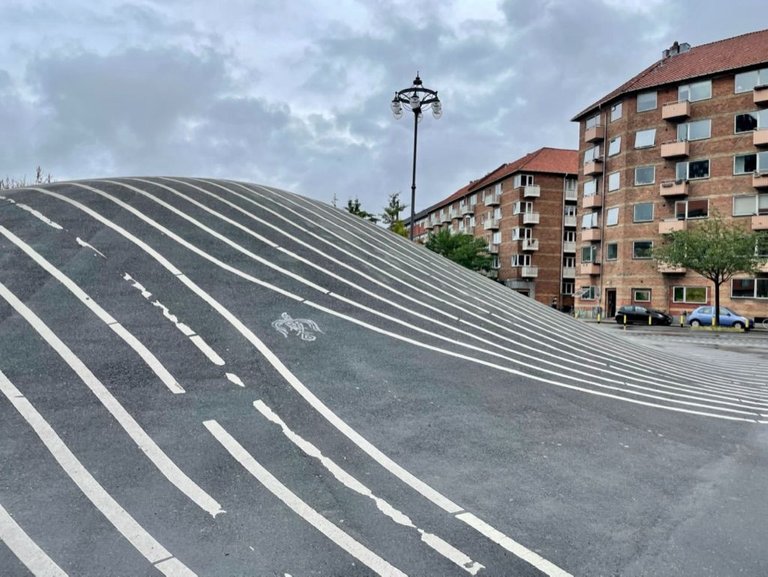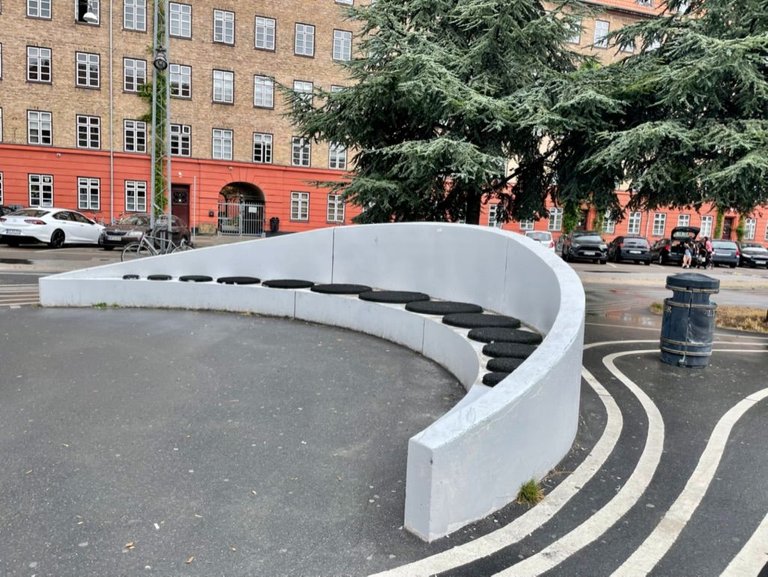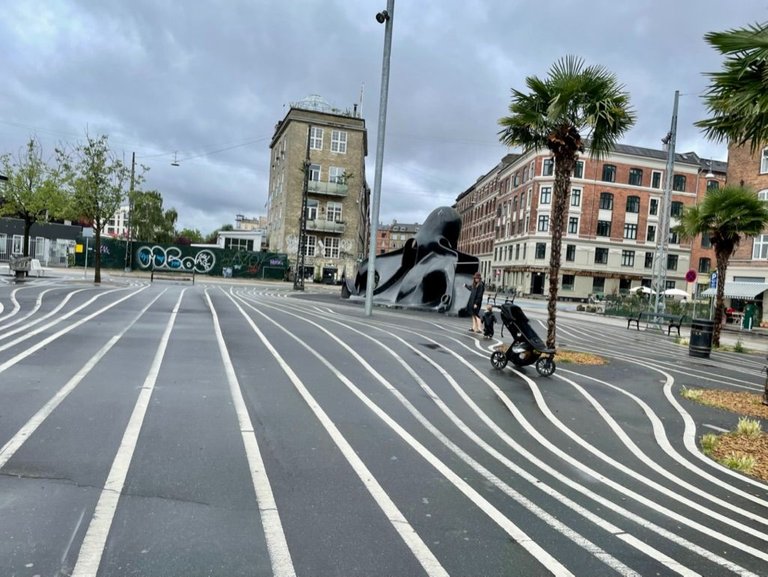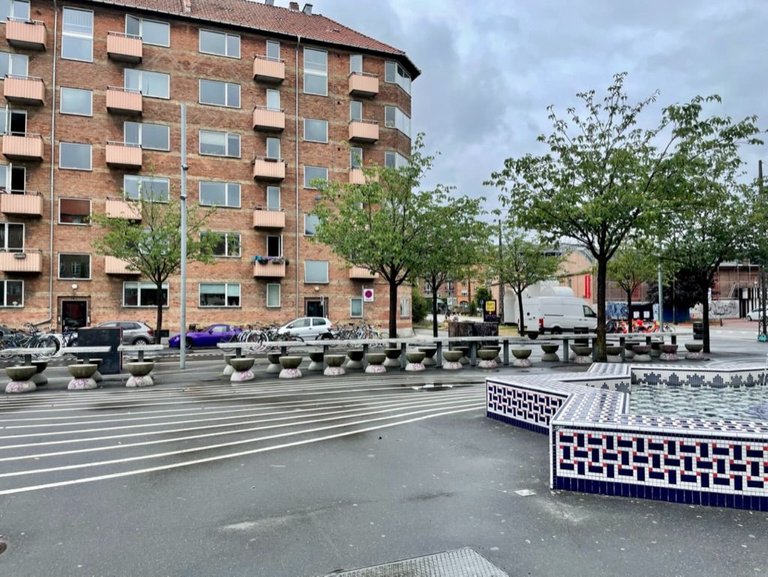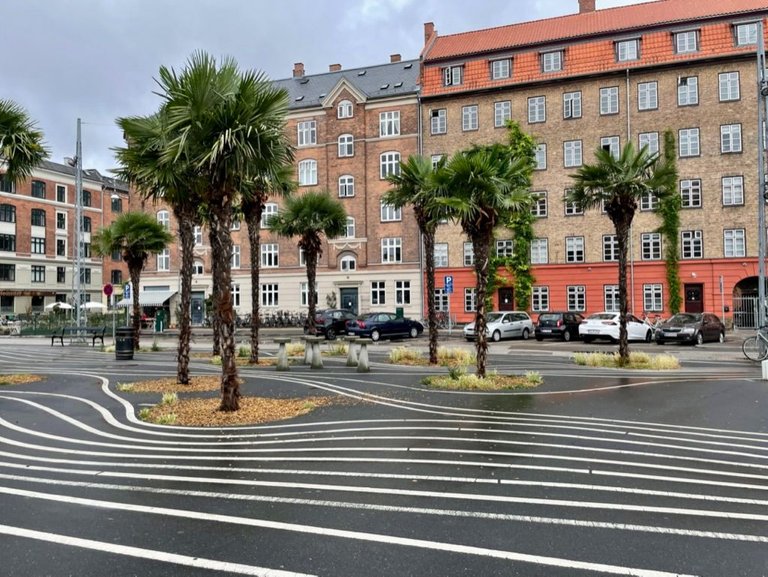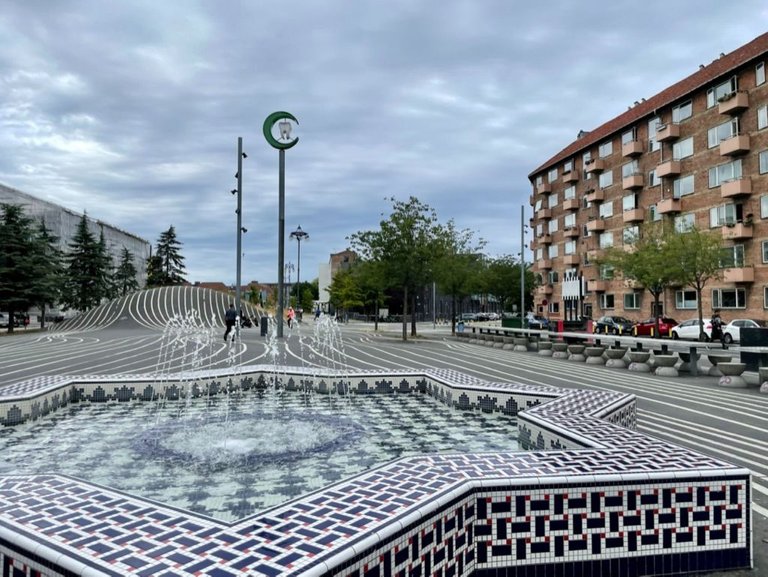 The Green Park is a park for picnics, sports and walking the dog.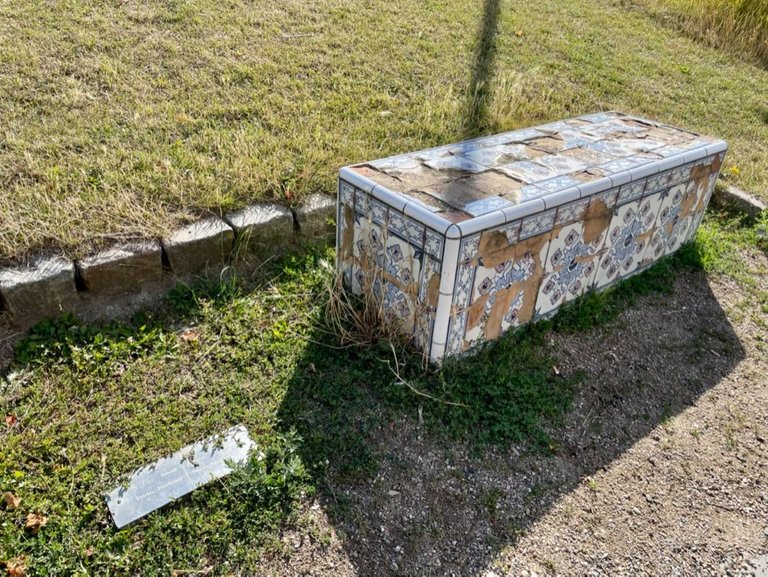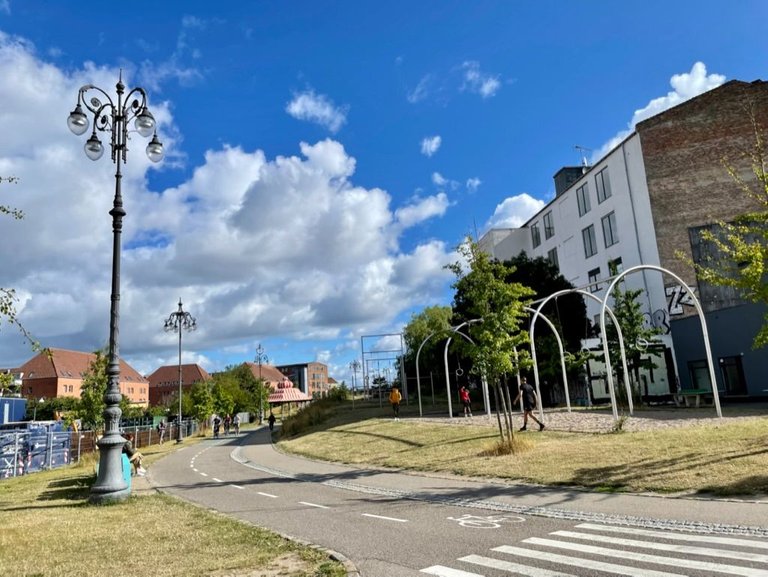 You can find things from all over the world like fountains from Morocco, swings from Iraq, benches from Brazil and a black octopus slide from Japan.
The smooth open spaces are especially made for skateboarders while the sculptural shapes and artistic lines make it a great backdrop for an Instagram post. The place is regularly listed as one of the best sights in the city, and has won and been shortlisted for multiple global design and architecture awards.
Nyhavn
After we saw that awesome park, we went directly with the metro to the main spot. The one you see on every souvenir and postcard about Copenhagen. The harbor of Nyhavn, with its colorful houses!
Of course Elena also wanted to see this part of the city so we decided to go here next. Often the orchestra plays music here which creates a nice ambience. From this place you can also start a tour by boat to discover the city.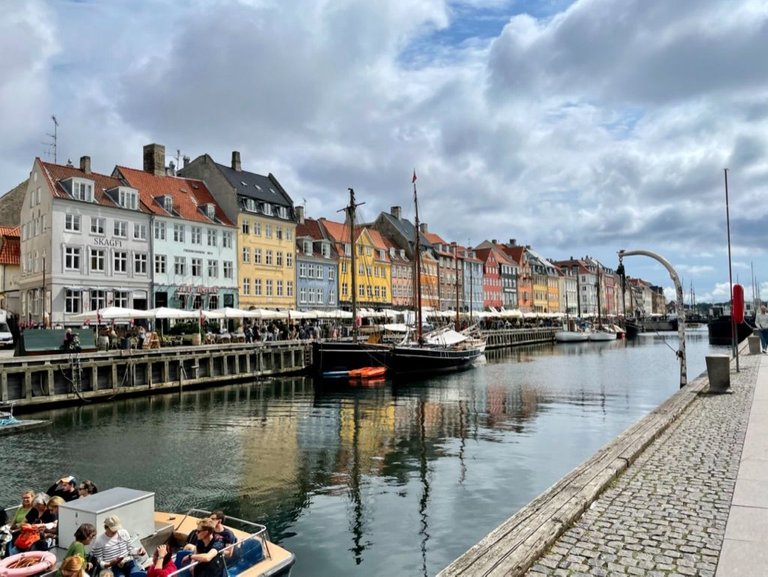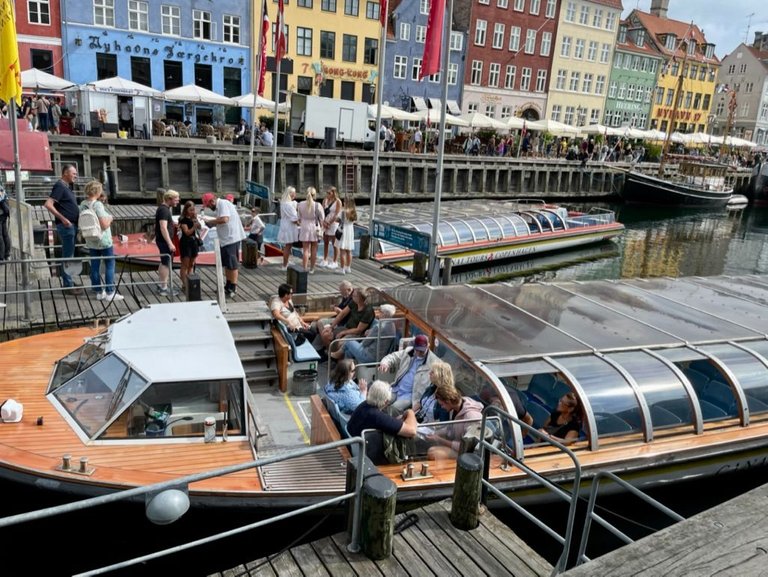 The canal stretches actually from city center to another Harbour and the sea. It contains brightly colored 17th and early 18th century townhouses and bars, cafes and restaurants.There you can also see many historical wooden ships.
We decided to walk along it until a small food marked, where we took a break to drink something.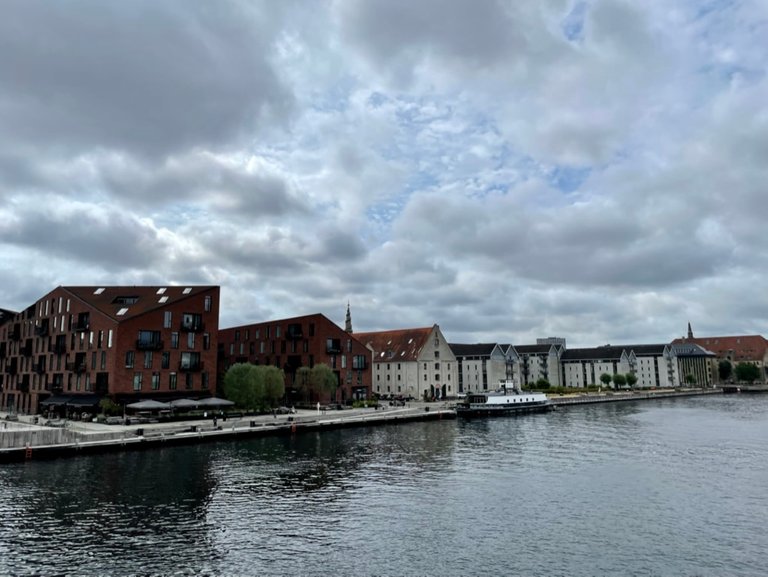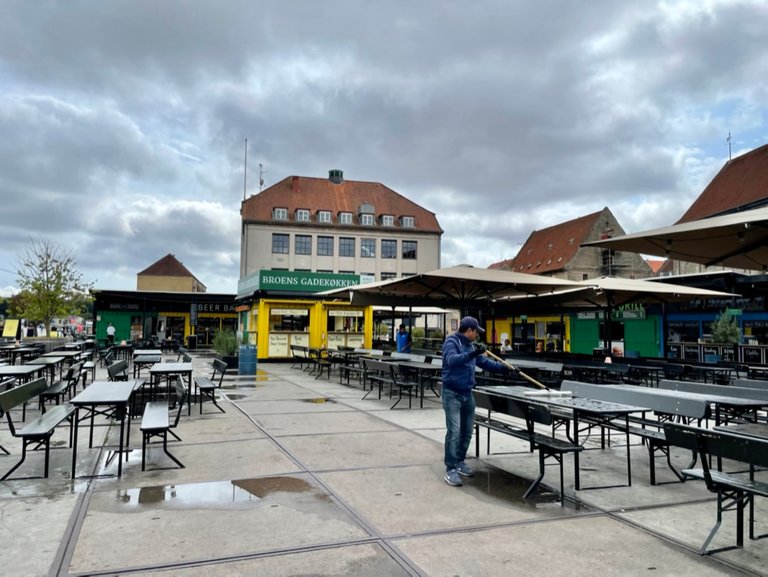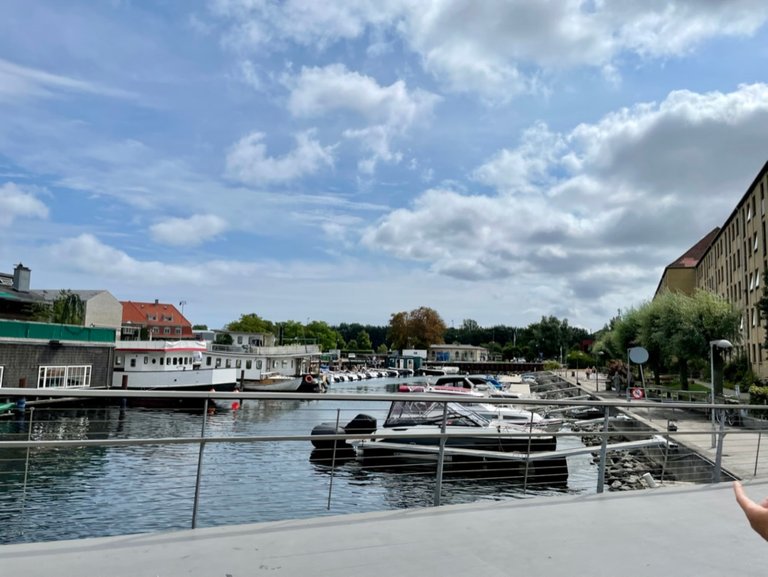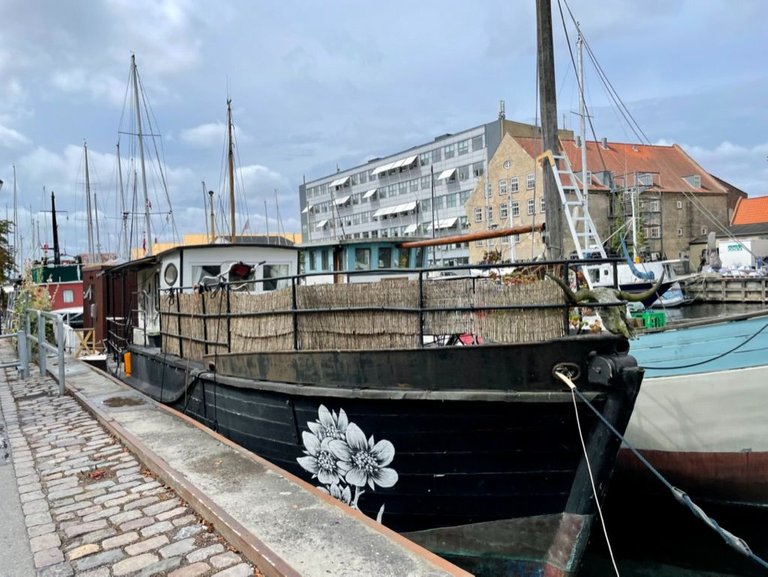 Christania
From there the famous Christania is within walking distance. For me personally this is the greatest spot in the city, which is why back in 2019 I already wrote a whole post about it.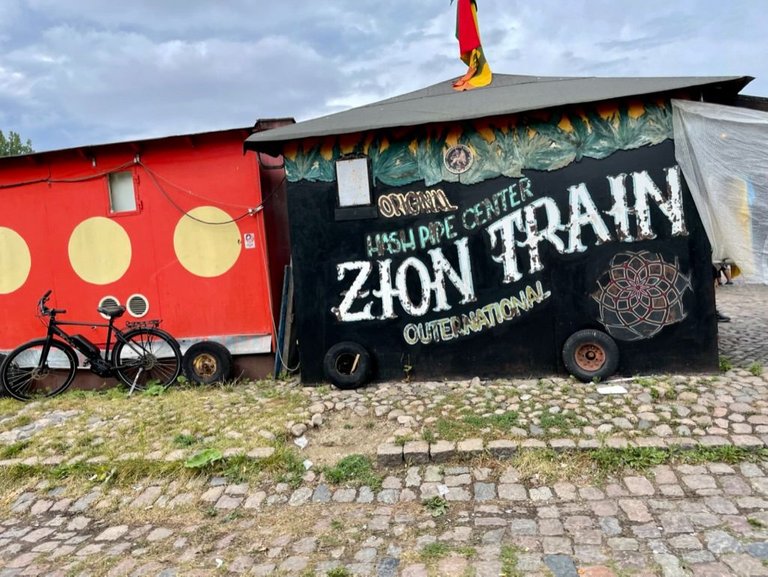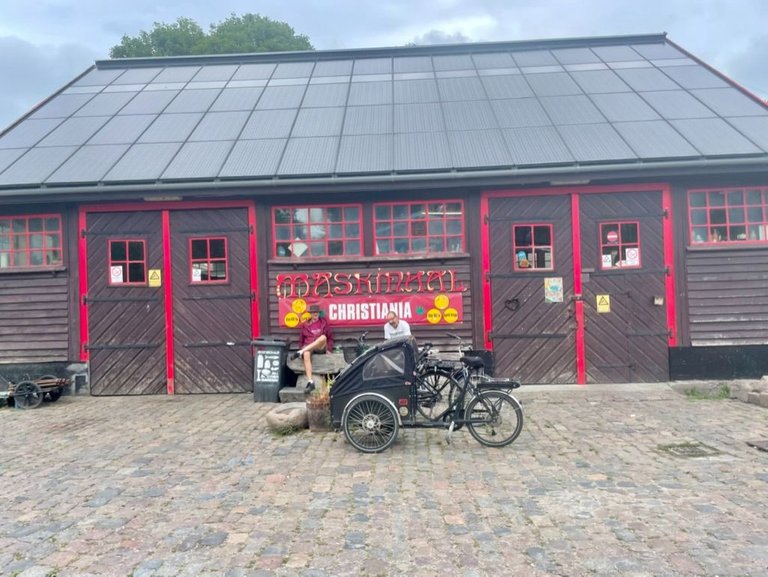 Christania is is the first autonomous community of hippies, activists and others, living in the heart of another city. It began in 1971 as a squatted military base. The town counts ca. 850 inhabitants. Most of them do meditation, yoga , theater, graffiti, art or sell cloth, weed or hash.
I just love the vibe here and especially the street art everywhere on every corner!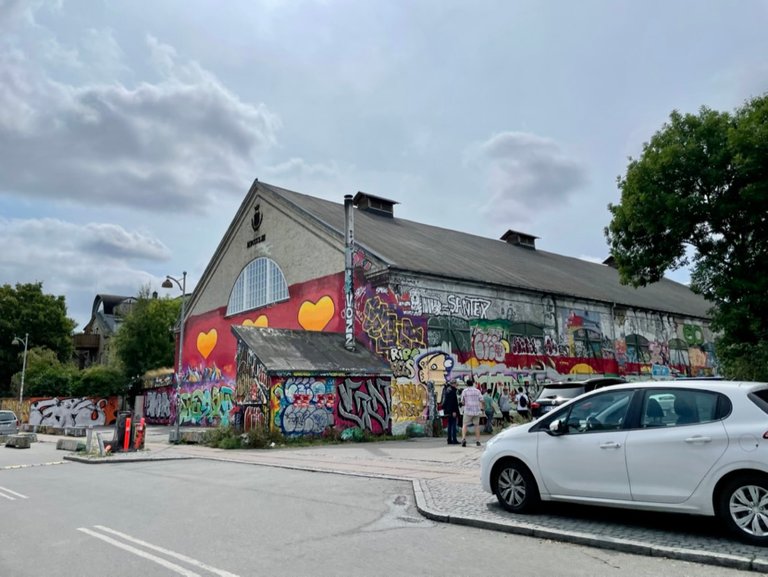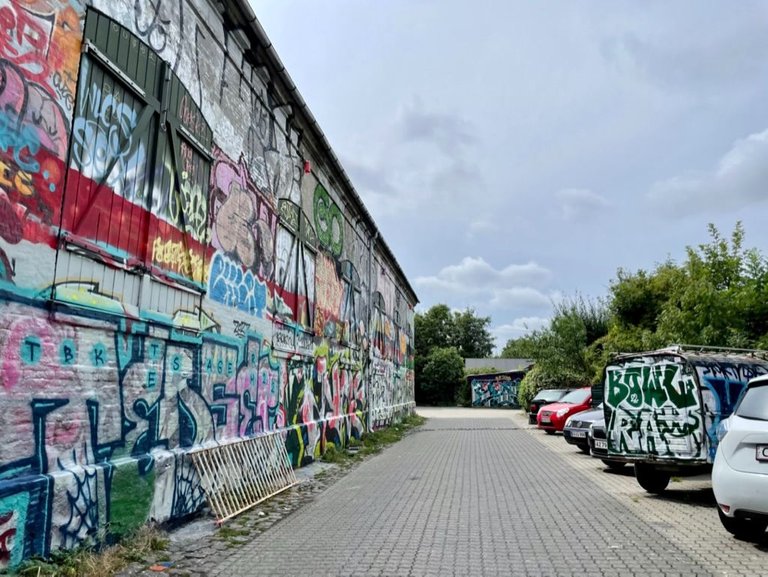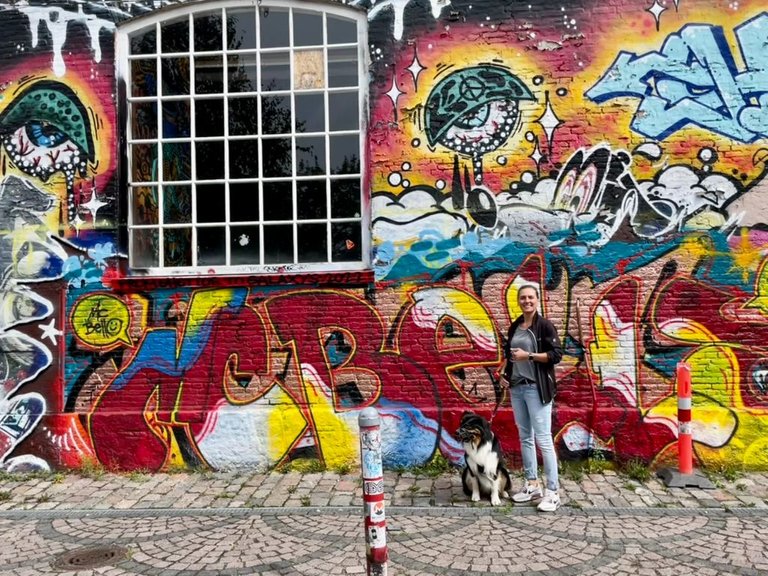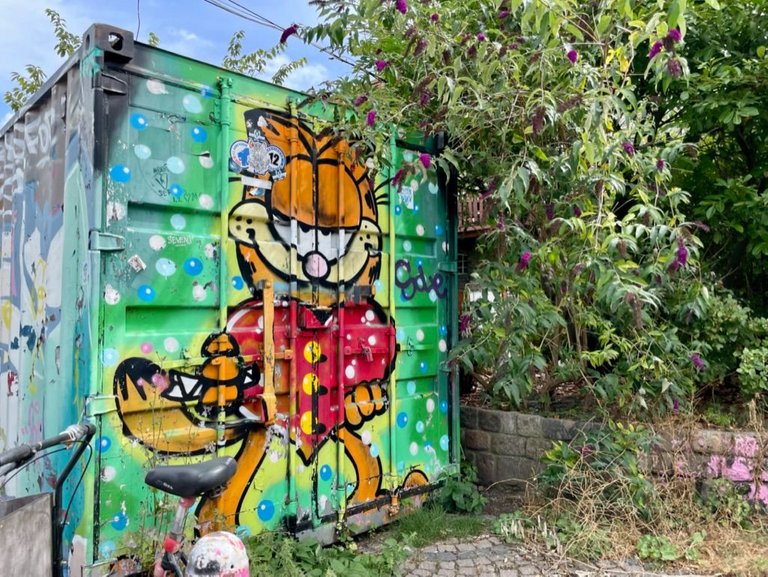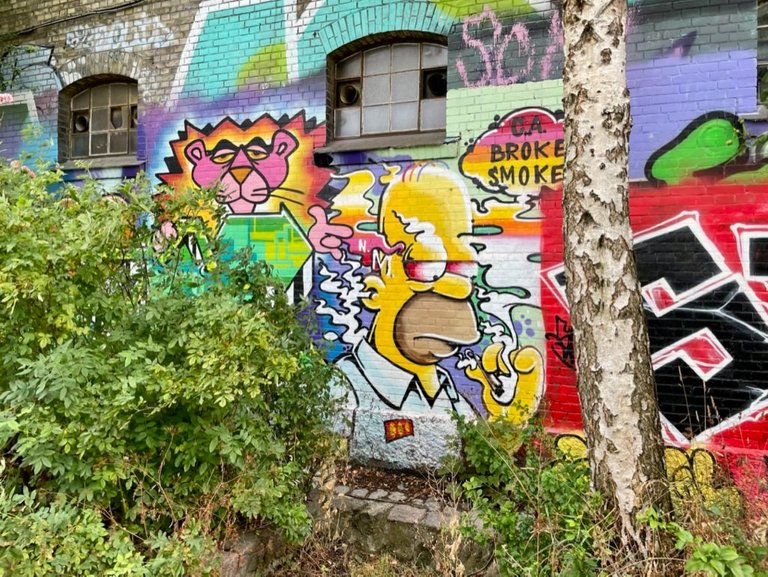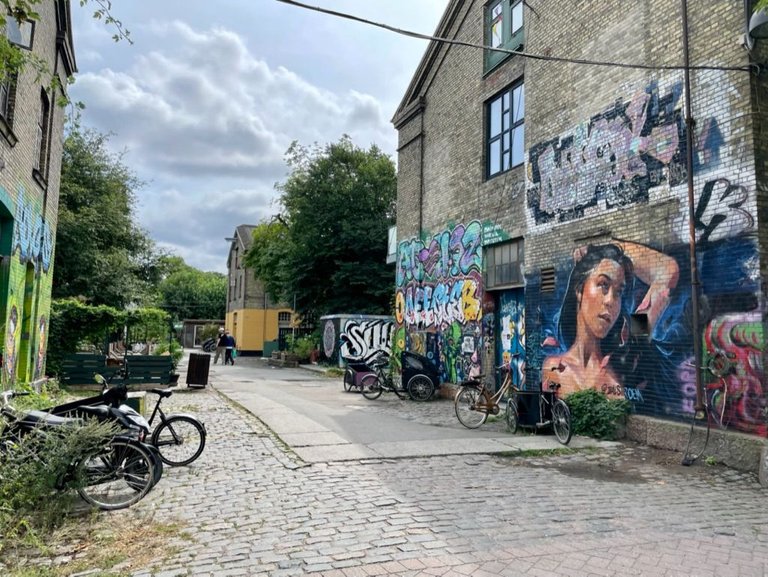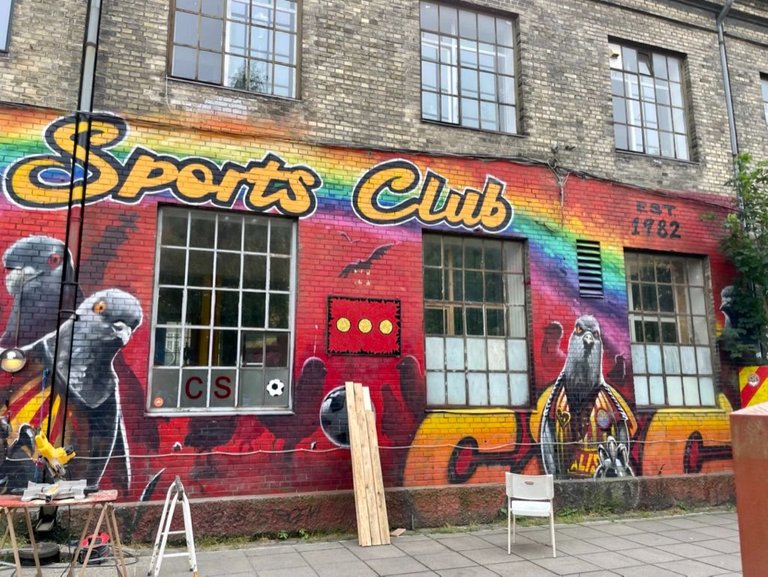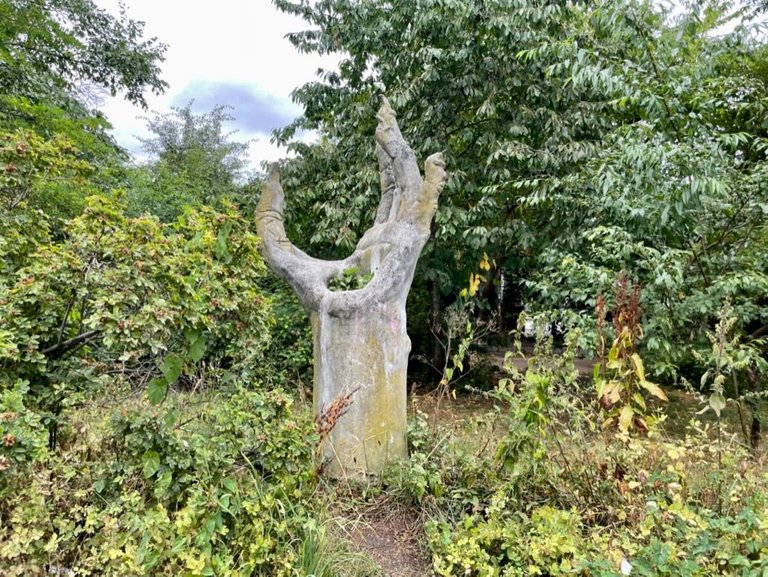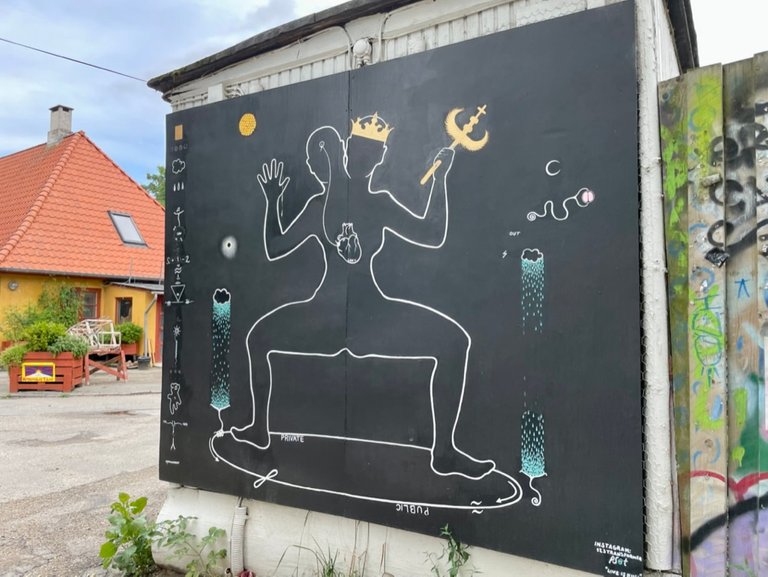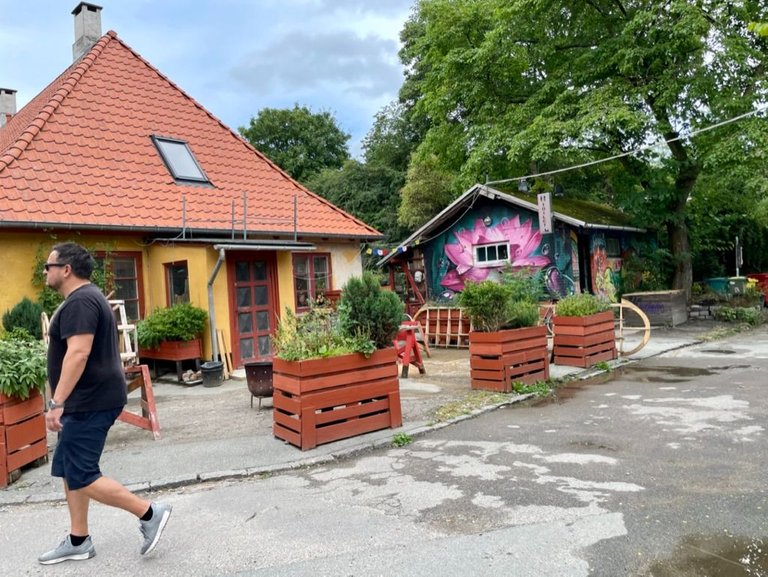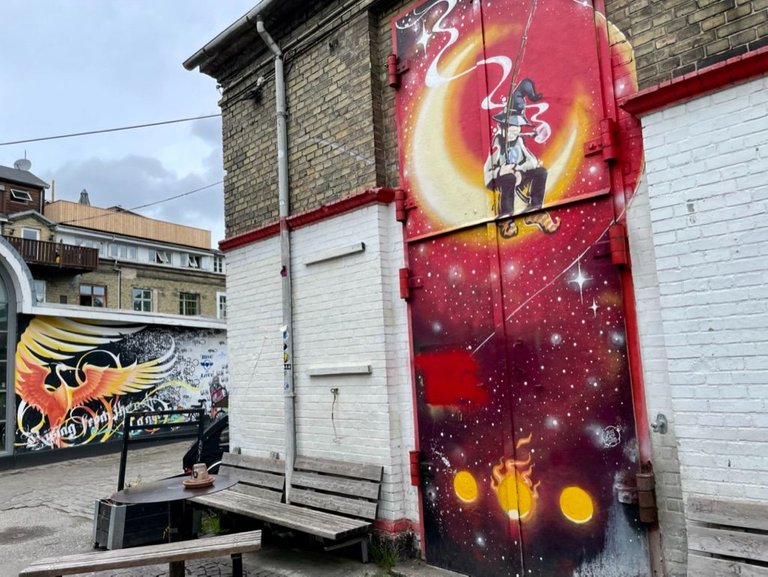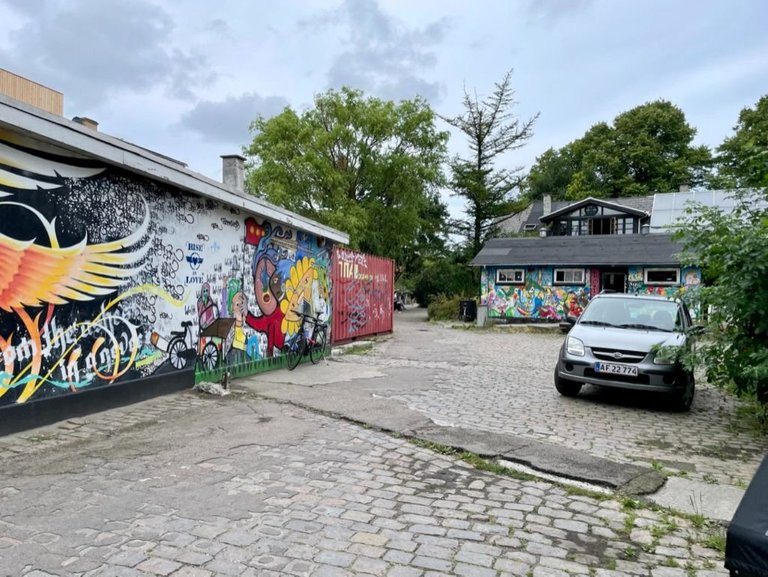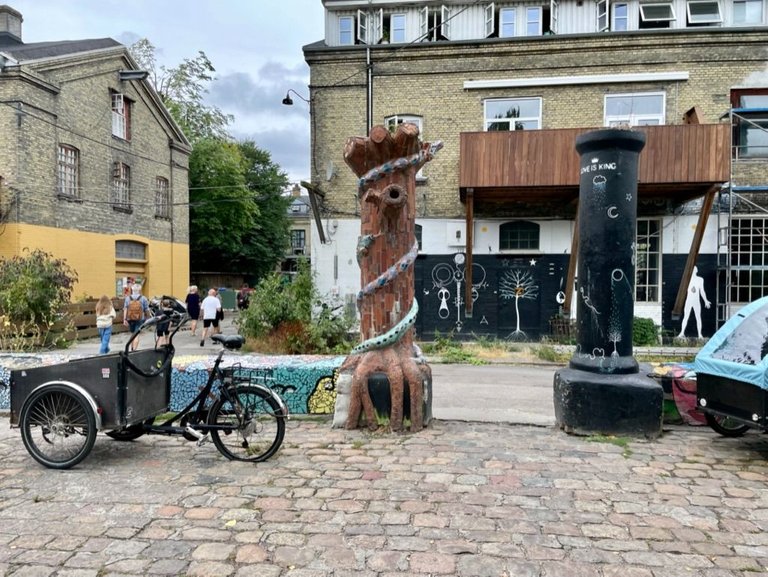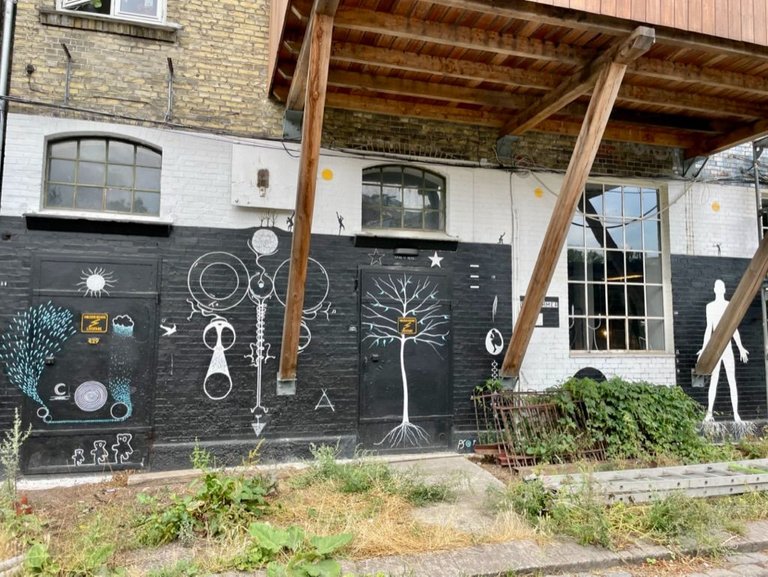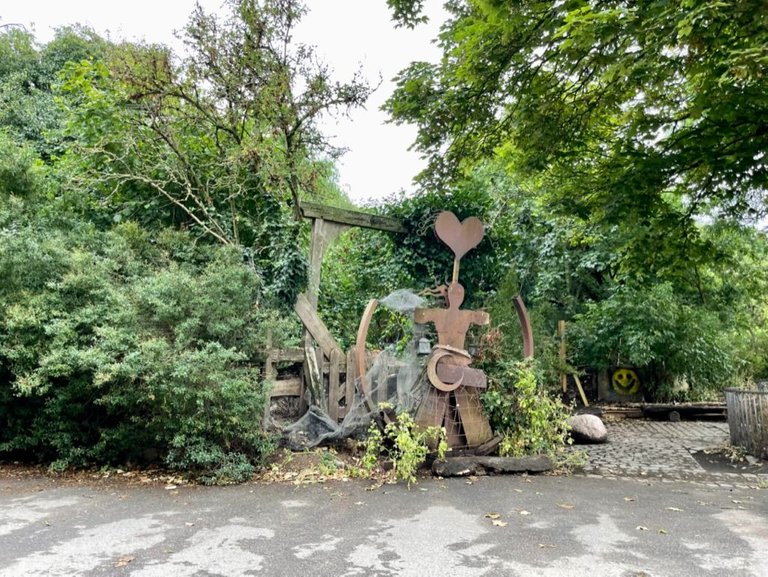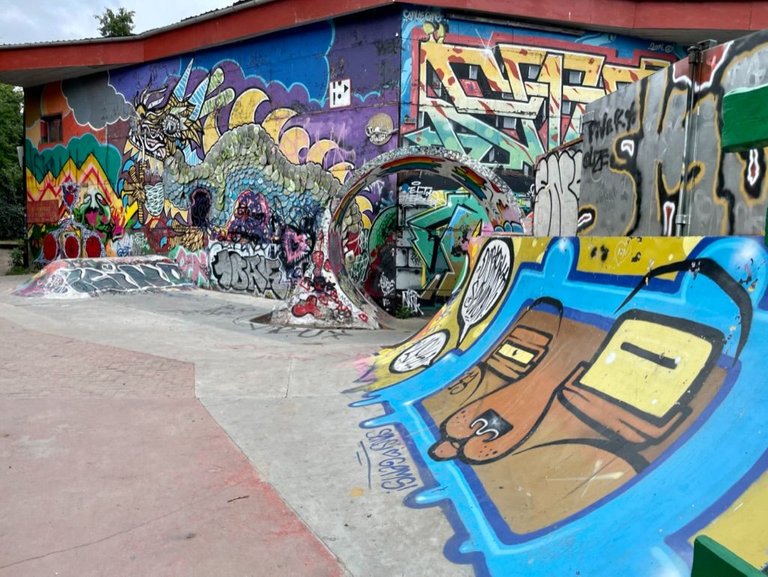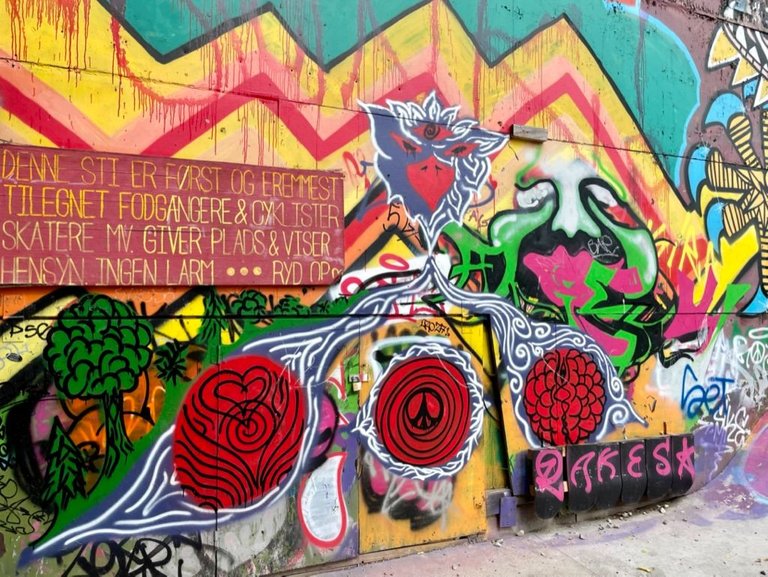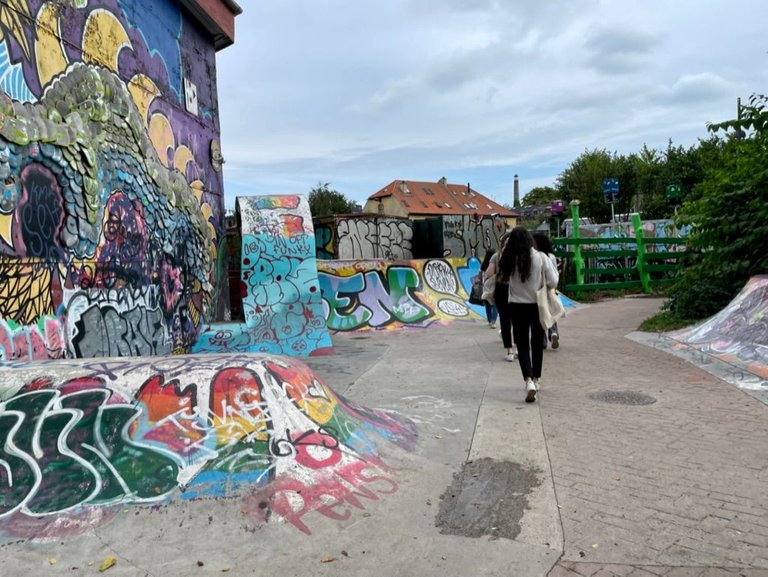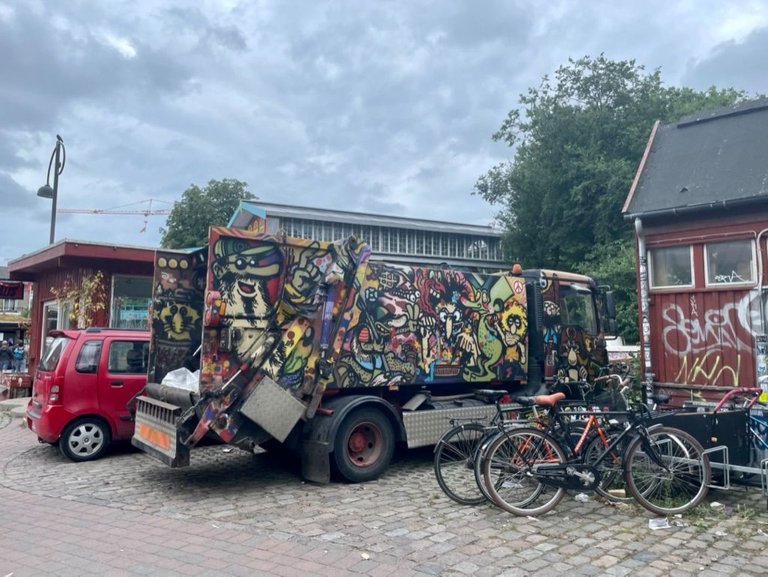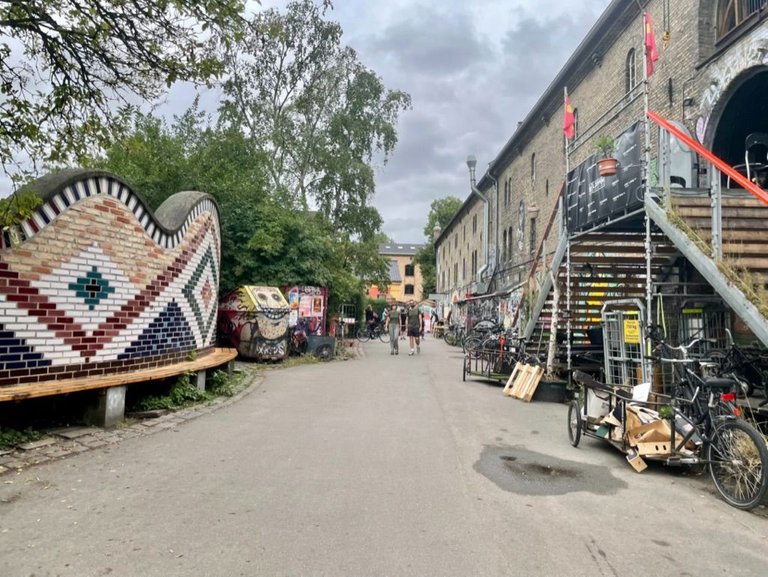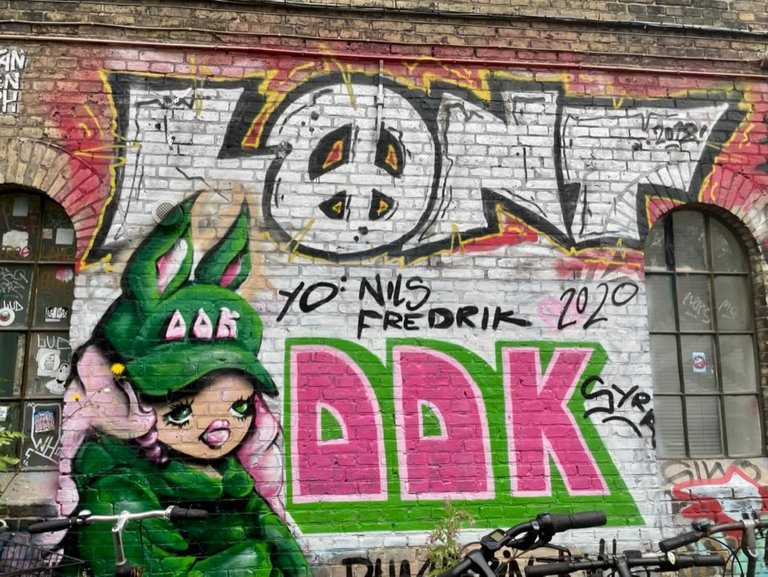 Its Pusher Street that made this place famous all over the world. This street is open for trade of cannabis, which is illegal in Denmark. That is also why no fotos are allowed here. If you still have your phone out or someone suspects you to take a picture, it will be taken by the pushers real quick and you have to delete it or they break your phone... so don't do it!
Back in 2019 as I was there with my best friend, they made an exception for me, so I could at least take a picture of one of the stands ;)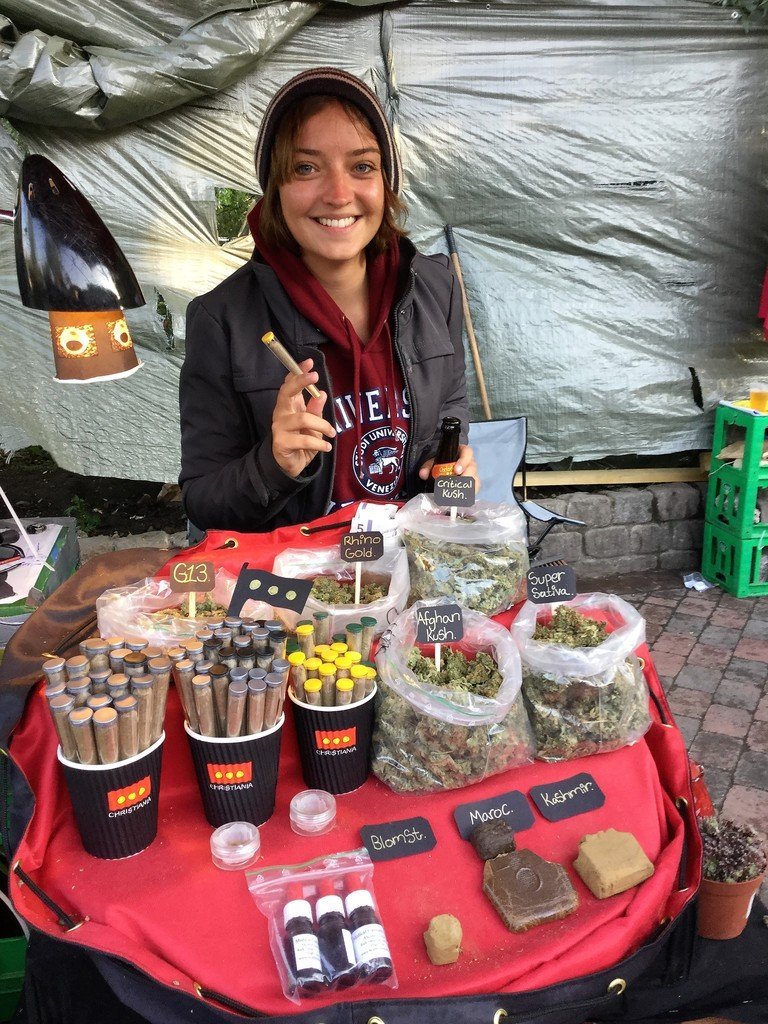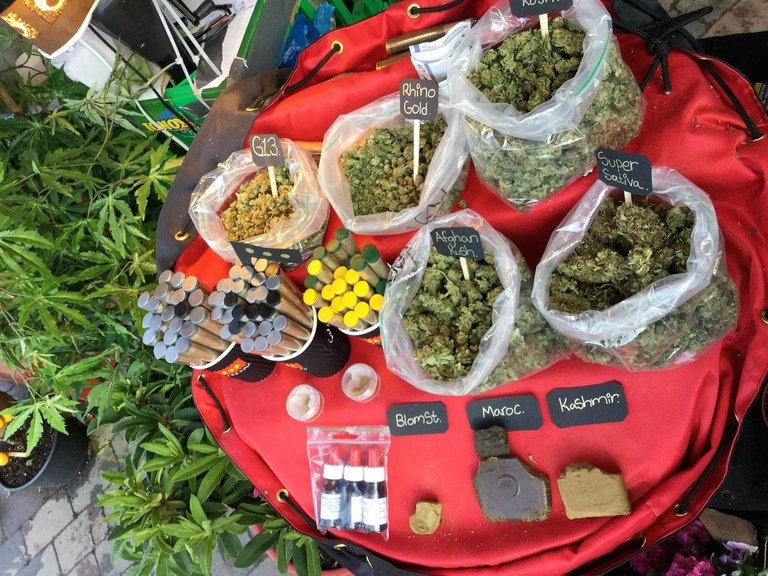 On the end of pusher street there is Nemoland. A place to hang out, smoke weed, listen to concerts or have great food. Also here you are right next to the water, which makes it the perfect spot to just chill.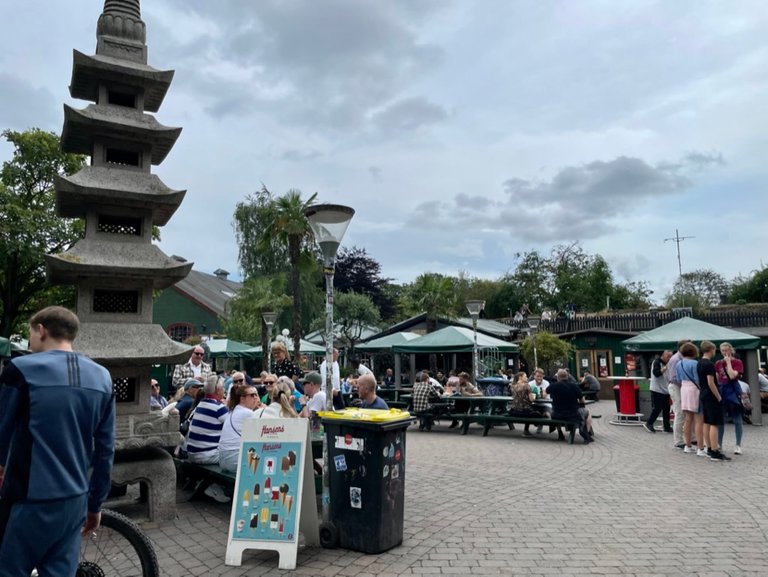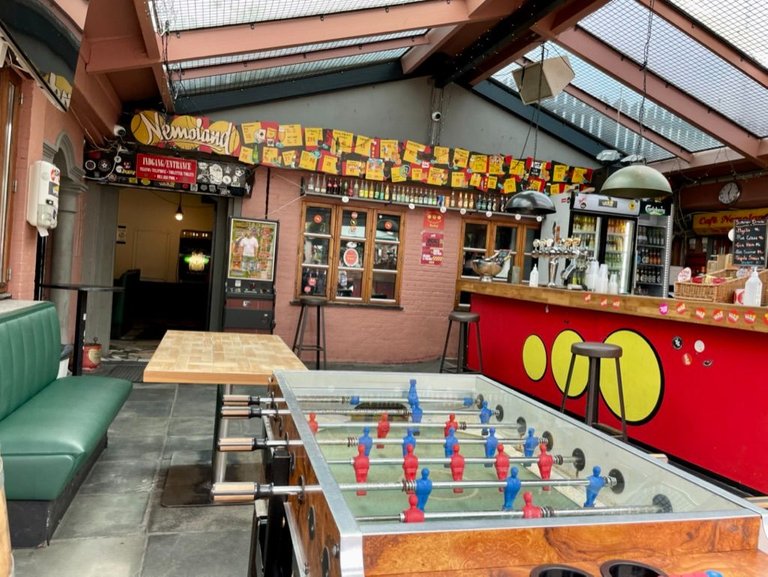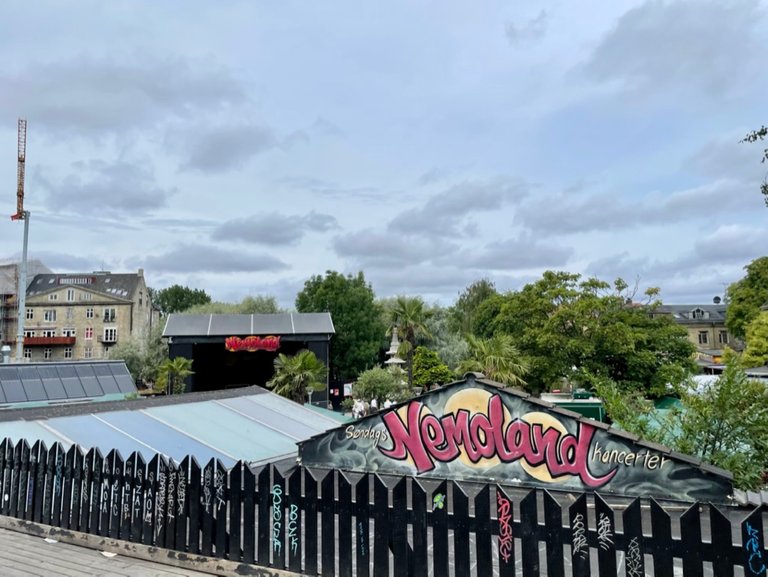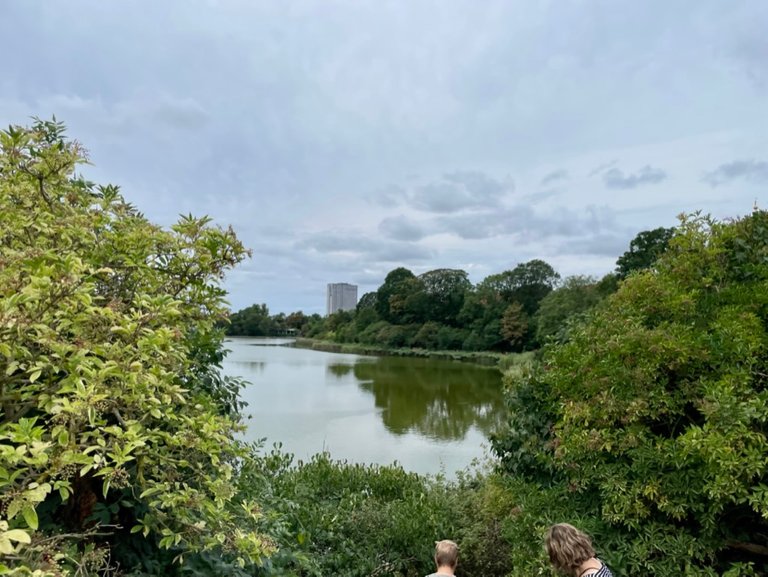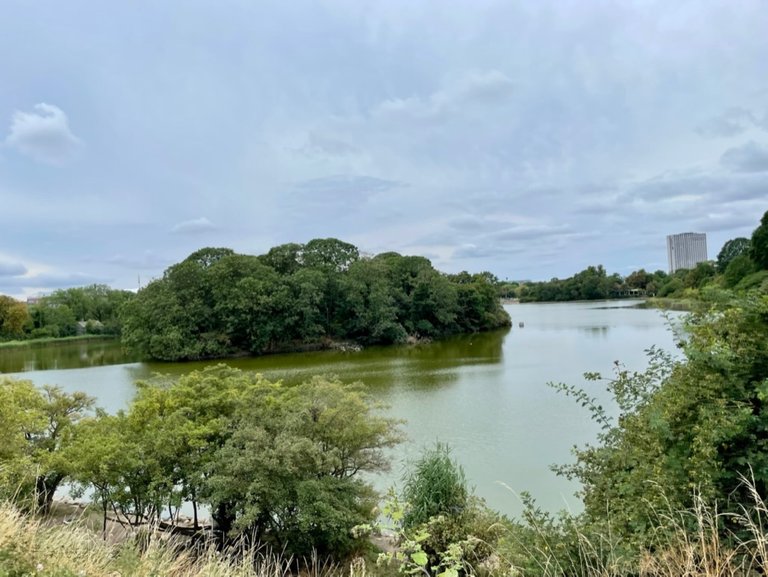 Fie took us to a really good restaurant were they grow their own food and have a buffet of whats ready at that day.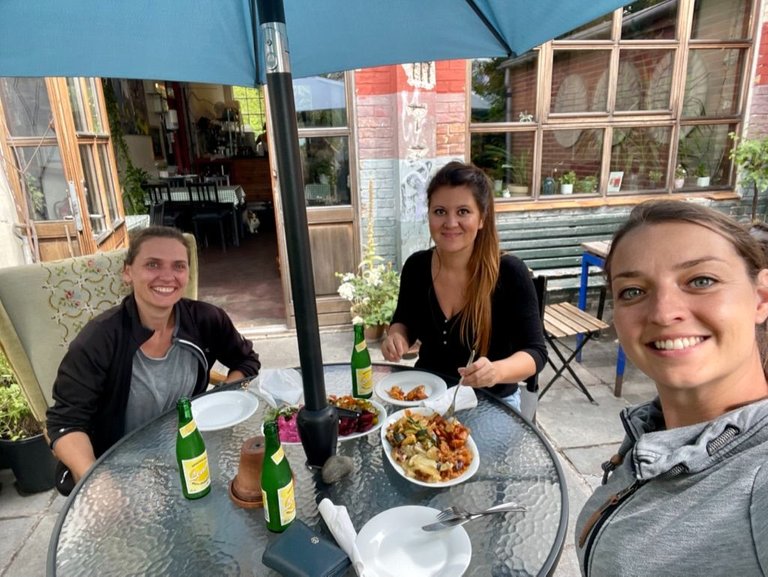 It was the perfect spot for us to finish day one.
If you want to see the other great places we visited in Copenhagen, keep posted. I´ll tell you all about them soon!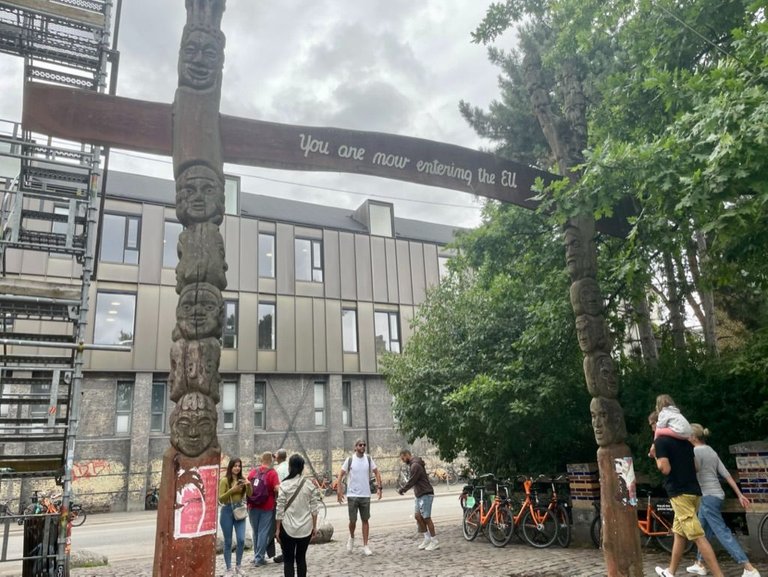 Cheers,
Liz