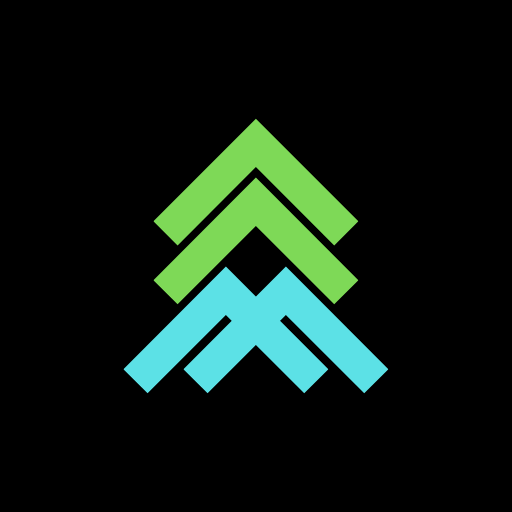 There is nothing noble in being superior to your fellow men. True nobility lies in being superior to your former self.
- Ernest Hemingway -
---
---
Self improvement is...
The improvement of one's knowledge, behaviours, character, emotional or physical state of being and personal or financial status is what comes to mind when I think of self improvement - the thoughts, attitudes and actions that we apply upon the journey of life and towards making every facet of our lives better. Self improvement is continually growing, developing and working towards becoming better versions of ourselves.
The self improvement community is...
This community is a place where community members can tell their personal stories of self improvement, hare triumphs and failures, and share knowledge, information and wisdom about their own person development or that of others.
The community founder, @stevenwood says, "The Self Improvement Community is one in which we can all add to the collective narrative creating a resource helping us learn and develop strategies for personal growth and development in all areas of life."
With Steven currently working on real-world charitable endeavours I've been tasked with creating a brief posting guide to assist people in understand the community a little better.
---
Rules:
Don't be abusive
Cross posts will be muted
Off-topic content will be muted
Only original content (no recycling)
No plagiarism (words or images)
No political or religious content
No spam posting (One a day)
Write in English
Post creation tips:
Ensuring your post fits the community brief and follows the rules is important, however there's a few other elements that you can bring to present at your best, help others find your posts interesting and which will help you grow as an individual and as an account here on the Hive blockchain.
Write with passion, personality and effort. This means you check your spelling and punctuation, ensure you've laid your post out well and have gotten your message across to the reader; Think about the, beginning, middle, conclusion framework, when constructing your post. We suggest a minimum of 250 words is suitable to convey your message and tell your story and to give yourself the best chance of catching other people's attention use an interesting, in-focus, photograph - I always suggest using your own photographs shows more personality than a stock image.

Be your true self. The point of this community is to share your own experiences, thoughts and ideas - Don't manufacture them. Write from the heart, with passion and personality, people will respond to that. Don't use artificial intelligence (AI) to construct your posts, people can see that a mile off and will not accept it kindly - Your original content is what we want. Write to the best of your ability and seek to improve along the way.

Don't make it a job, have fun. Posting many times a day is spammy and will not work well for you when discovered. You're best to focus on quality, not quantity, which will give your readers something to engage with. If they read one of your posts they may seek out more and reply to you, that's how relationships begin.

Always respond to comments left on your posts. Not doing this is a sure way to lose potential followers and votes. Commenting to others, on their posts, will also help to build relationships, but read them first, don't fall into the trap of commenting without reading, it's recognisable a mile away.

Unless you're an expert, don't pretend to be. Representing yourself as an expert on a topic if you are not an expert will undoubtably bring the wrong sort of attention. Again, be true to yourself, you're awesome in your own right, so don't feel inclined to misrepresent yourself, it will have the reverse effect of what you intend.
Content tips:
Any content revolving around, your own self improvement, is welcome in the community whether it's something that worked out well or something that didn't work for you at all. We learn from our mistakes and if you've made some and learned, someone else may benefit from hearing about it. You never know who you may be helping, so don't only focus on the triumphs, we learn more from the challenges, adversity and failures.

Write about your health, fitness, emotional, behavioural, societal, professional, personal and relationship self improvement journey in the past, present and for the future. Share self improvement goals and the plans to attain them, successes and failures and feel free to tell the stories that brought you to the decision to change, develop, grow and improve. Share your thoughts and fears, opportunities gained and lost and what you learned from them and talk about the attitudes, mindset, ownership and responsibility you have shown, and will show, in pursuit of your own personal development.

Share tips and tricks that have worked to inspire confidence, reduce stress, deal with emotional and mental fatigue, depression, anger, pain and suffering...And talk about how you've found sustainable happiness, positive emotional growth and development and gained valuable knowledge and wisdom also. The pendulum of life swings both ways and we're interested in the balances and imbalances of life and how you've improved yourself along the way.
It's a simple concept...Share content about how you have personally grown and developed as a human being - What has made you a better partner, parent, work colleague, friend, son or daughter. Remember, this is a vault in which the valuable experiences we have can be stored and the words you write may help you by getting them at arms length, or someone else who may read them and relate, feel inspired or empowered.
---
We are all one people, all citizens of the same planet, and linked in some way, shape or form as human beings.
We have the power to choose to buy into humanity, to become an active part of the collective, and we all have our individual journey's to share. Not a single one of us is better than the other, we're just people with faults, frailties and fallibilities and we're all able to make a difference to ourselves, choose to be better in and of ourselves...We believe it to be our responsibility to do so, and we invite you to share your stories here.
Feel free to comment on this post if you have questions about suitable content, what might be permitted or not, or any other general questions you may have.
---
Design and create your ideal life, don't live it by default; tomorrow isn't promised so be humble and kind - galenkp
Any images in this post are my own - This post was written at the behest of @stevenwood, the founder of the Self Improvement community.