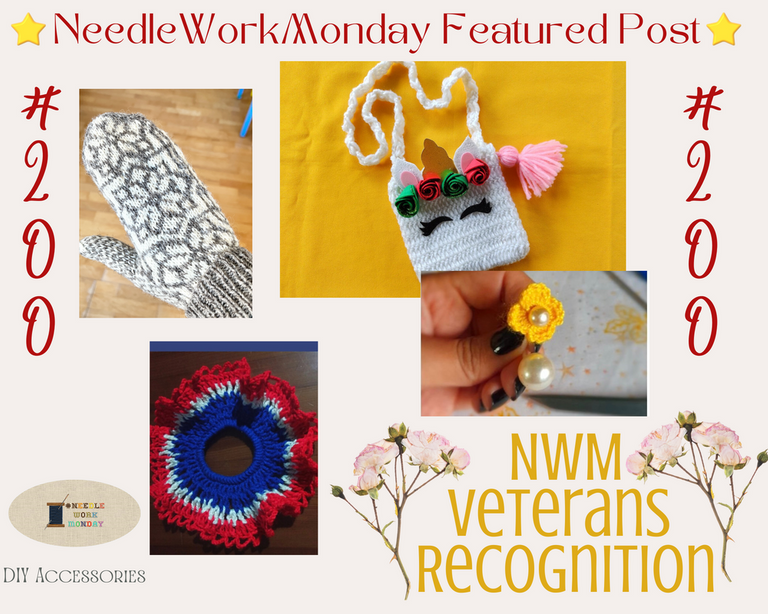 Welcome to our 200th Featured Showcase!!
WHOO HOO!! 🎉
We are so thrilled and excited to have achieved this milestone! It's hard to believe that we have published this many showcases featuring so many different beautiful handiworks made by this wonderful community.
To show our thanks and appreciation we want to honor the veterans of NeedleWorkMonday.
The members that we mention have been posting about their needlework at least once a year during the timeframe of 2017 to 2019. That's at least 4 years of sharing on chain which is amazing!! We are so appreciative and grateful to them for being here.
We take this time to acknowledge and recognize the veterans of needlework (in no particular order):
@shanibeer, @akipponn, @carolinacardoza, @creacioneslelys, @jicrochet, @marblely, @devyleona, @fiberfrau, @inici-arte, @minismallholding, @irenenavarroart, @afrikablr, @brittandjosie, @erikah, @neumannsalva, @phoenixwren, @romeskie, @sarimanok, @starjewel @tahiaarq, @tali72, @tesmoforia, @blanca56, @eveuncovered


THANK YOU for your longevity in sharing what you love to do. We honor you, your creativity and your veteran status! 😘
🎁🎁🎁🎁🎁🎁🎁🎁🎁🎁🎁🎁🎁🎁🎁🎁🎁
The payout of this post will be distributed evenly to each of you ~
🎁🎁🎁🎁🎁🎁🎁🎁🎁🎁🎁🎁🎁🎁🎁🎁🎁


We still have a showcase to present or we couldn't call this the 200th edition. 😆
Every Monday we get together to share our love and passion for the needle arts, posting from the NeedleWorkMonday Community and using the #needleworkmonday tag. On all other days we use the #needlework tag. We enjoy each other's creations, ideas, patterns, tips and shortcuts.


Here are our featured accessory posts this week:
by @lacochinaensalsa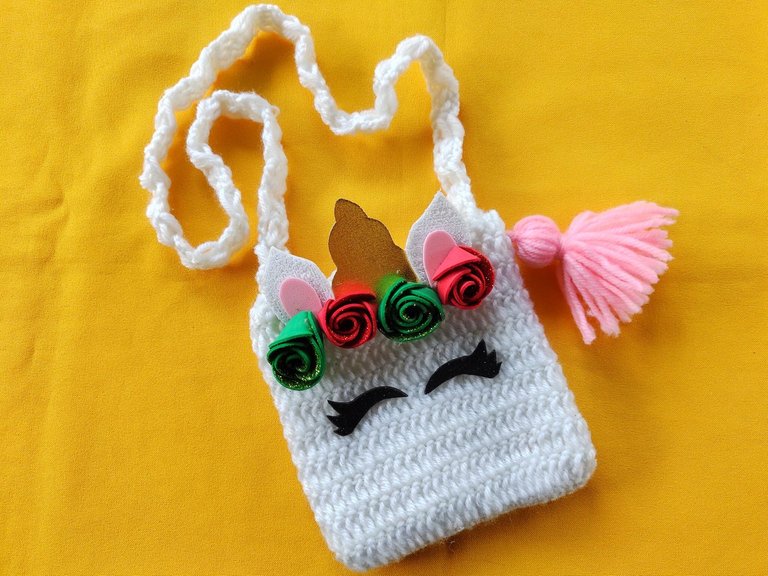 Mothers have a superpower in knowing how to make their little ones happy. This unicorn bag that @lacochinaensalsa made for her daughter is extremely adorable with all of the little details. I think it's clearly seen from the photoshoot just how much she adores her new hand knitted bag.

by @akipponn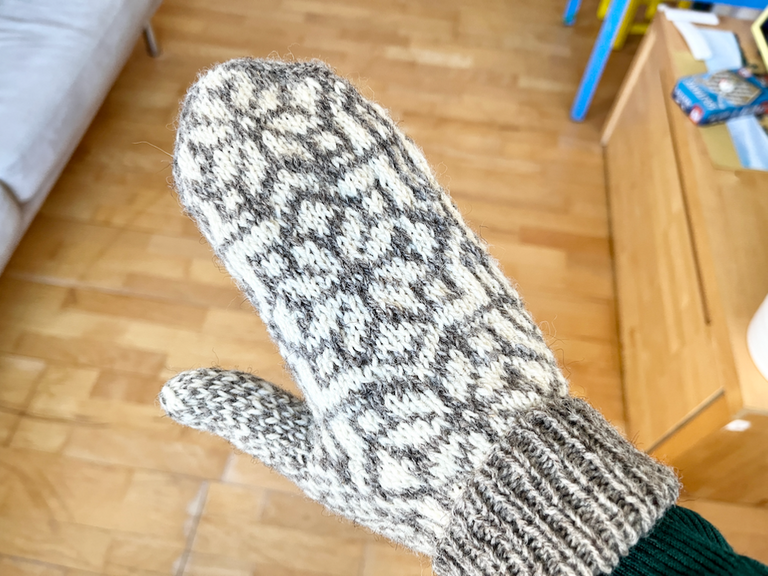 Wanna know what a knitter's life looks like? This post by @akipponn is a good example. We see cute patterns of handmade items and have to have our own. Once we start searching for that perfect pattern we're usually there for hours lol. These mittens look so warm and cozy. I'd say it's another mission accomplished :)

by @selenediva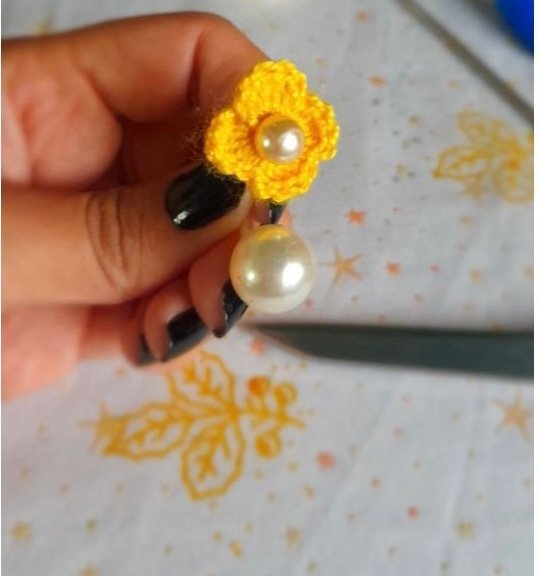 It's quite amazing how the smallest touch of needlework can add so much flair to a piece. I love how the pretty yellow compliments the pearls. The overall finished look is simply beautiful.

by @lauracraft
@Lauracraft shared with us that by seeing the projects our friends have made in the community it has motivated her to try new things. She took it upon herself to watch some videos and learn the basic stitches of crocheting. This cute ponytail holder is the result of that learning.



Thank you for stopping by to view our featured posts for this week. Please stop by their posts and show them some love with a read, a comment and an upvote for sharing their handmade creations.
To see more needle arts, please check out the the NeedleWorkMonday Community and check back here with @needleworkmonday every Wednesday / Thursday for the weekly Curation posts!!
If you are a needlework artist we'd love to have you join us to share your work and inspire the Hive blockchain to give a craft a try.



Please Subscribe and Post from the NeedleWorkMonday Community for a chance to be featured and upvoted (please follow the posting guidelines in our updated FAQs)! On Mondays, please ensure that you include the #needleworkmonday tag and on other days, please use the #needlework tag (without the word Monday attached).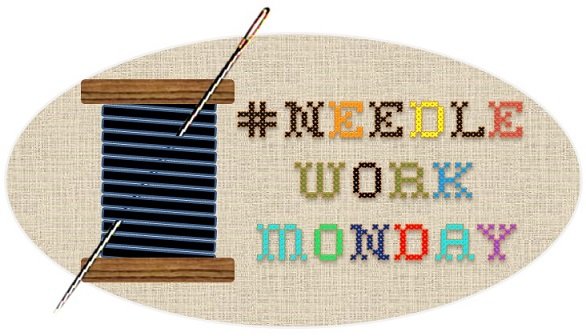 Join our Discord channels!
Many thanks to @kattycrochet for providing our lovely custom dividers!
NeedleWorkMonday Founder:
Administrator:
Moderator:
Community Builders:
Today's curation is written by @crosheille ~