I was able to finish the quilt for Baby Thomas and mail it out with someone who was visiting us. They received it yesterday and they love it! Here are some of the final photos!
After pinning together the back and the front, it was time to quilt. I decided to just follow the lines on the quilt and bind it with the leftover fabric from the quilt top.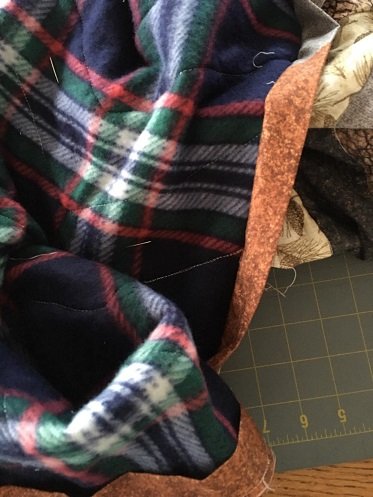 I usually put the recipient's name on the back, but when I went to embroider it on, my machine wasn't working! I ended up having to do it by hand, and I think it ended up looking great! My sister-in-law also said she loved it and it made her cry when she saw it. I sewed it in the bottom corner.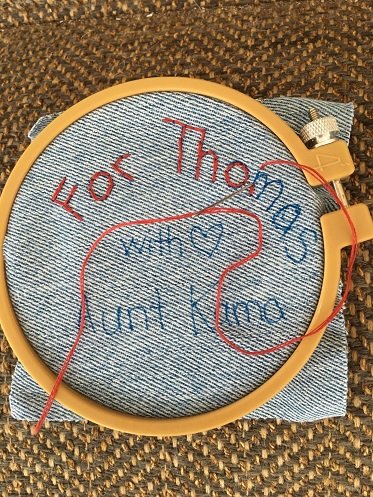 .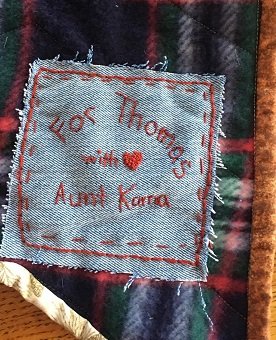 Here are the final products:

.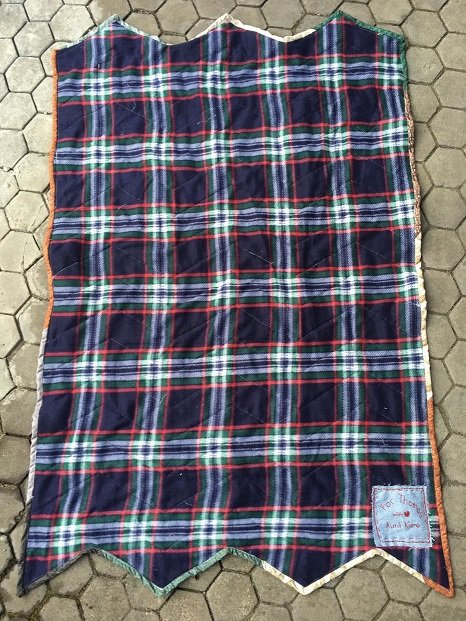 I am so glad that they loved the quilt for him and sent me some photos. He is still so tiny - about six weeks old. I hope that he grows up to treasure this quilt and the love that I put into making it!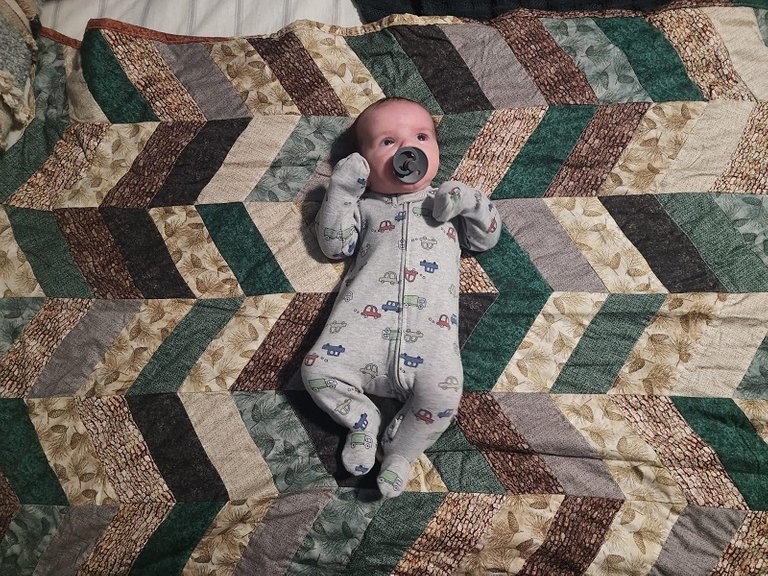 .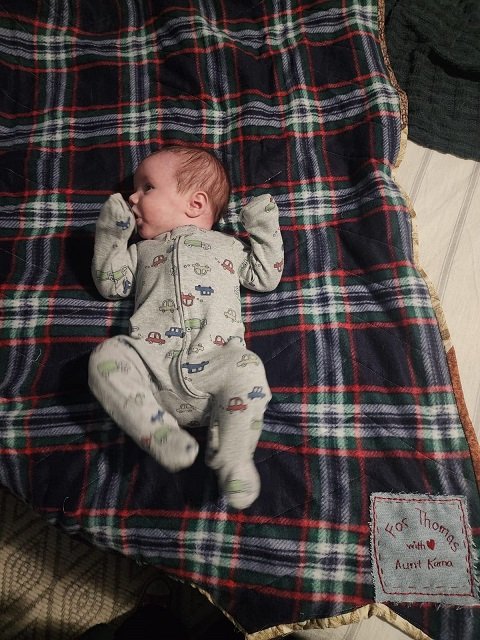 Another thing I made and sent him were some little bow ties. I hooked them on a few bibs that I had bought and tucked them in the package. They are huge on him now, but I'm sure he'll grow into them. One is their favorite team and the other are Storm Troopers from Star Wars.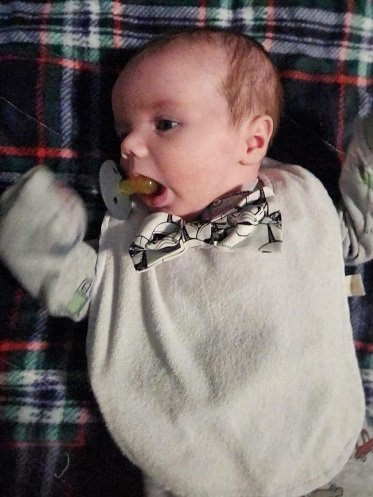 .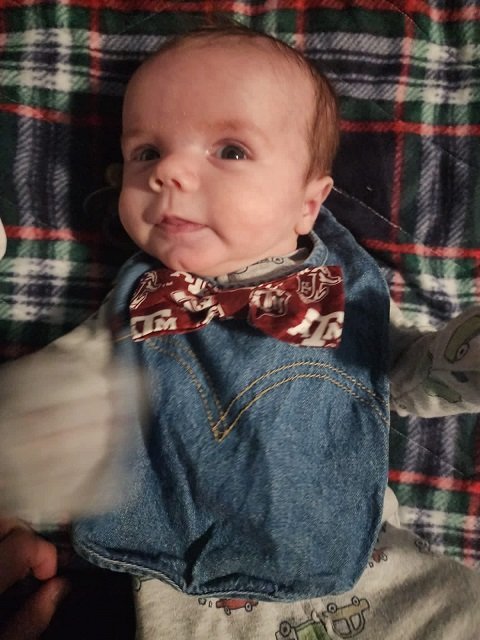 I think he was more in a wiggly mood than a photo-taking mood last night when these arrived! What a cutie!