Hey ladies and gentlemen
Today I had a wonderful conversation with my boyfriend @sandymeyer.
I mentioned how beatufiul it is that we are just our selves. And he meant, yes it gives us the upportunity to truly thrive.
---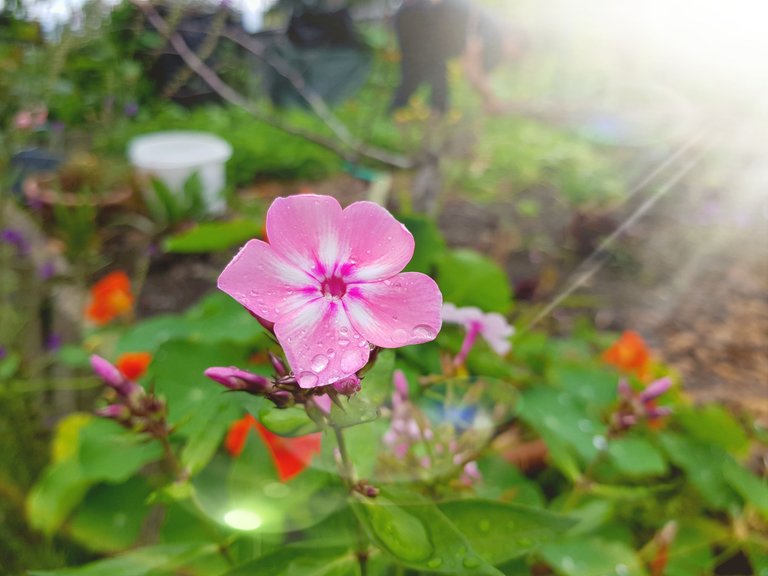 by @miraicastel
---
What does that actually mean?
So, what is >self<?
It is on one hand your deepest inner center where you perceive your self as > I <.
Maybe you want to try out what happens when you make a fitting gesture to I am.
What would it be?
Please let me know in the comments!
Okay self is on one hand this feeling of self, of our deepest center. Some call it soul. And this self is making experiences, some are pleasant, like being huged, smiled at, or doing something that creates a feeling of flow, which means a pleasent feeling and truly merge into something and forgetting time while doing so. But we also make experiences which are less enjoyable like falling from a bike, being judged for doing sth., not getting what we might have wished. So we experience all these different things, grow up and let us lead from these experiences. Maby we never want to ride a bike again because of an bad experience, mabye we start to wear a free hug t-shirt because we like beeing huged.. well this might not be the fitting time.. you know why, but let's erase that for a moment out of our minds.
So where is the connection to ourselves? Despite of bad experiences we can still write new, good ones above a bad one. Sometimes it needs a lot of time, letting fear go, healing inner wounds etc. but all these actions, how we act and react on things that happen to us, show who we are, our interests and actions show who we are.
It is like our inner center is guiding our body and saying what we dive into next. So but what is not being truly yourself? When you act being someone, or something else. We have all needs and desires, some are important to us, some are nice to have. But for example when you are at a party and the people start to drink a lot and loose their minds. They might say hey have an other drink! You actually feel it wouldn't do good for you, but still you do it. Or when your visiting a dance group for interest and than the guide wants you to hold hands with everyone but you don't feel like to do it, but out of peer pressure you're doing it while feeling uncomfortable.
Feeling uncomfortable can be a sign that you are not being yourself because you did not listen to your needs and intuitiv guidance from your center. Of course there is a lot of variants, psycological and social structures to it. But in general it is all about it. To have integrity, listen to you and act according to the healthy inner voice is being your self.
The outcome of our mood is very often the consequence of our actions and the way we process our experiences. So how we think and act determines how we perceive the world and our self. The more we act beneficial to our needs the more integrity and wellbeing we feel, we feel like ourselves and can do what is suiting for us.
It takes conciousness and currage but this way we have the uppurtunity to trhive. Like a plant you give clear healthy water 🌼 instead full of filth and pesticide. 🥀
So we met the beginning from this post.
I hope you can find something for you in these words.
I wish you all the best, much love and a happy new year.
❤️