Any advice on my questions below would be a big help since I'm not sure how to handle this one...
---
The Find:
Returning from a fierce night of Catan with friends (won the last game), an unusually shaped trash bag behind a pole caught my eye on my way home around 3 AM. I guess it's an acquired skill to identify non-trash shapes inside black bags from years of experience, or just your casual household case of x-ray vision. Either way, things that an entire city walks by for at least a half a day easily pop out to me without trying.
My intent was to stop by an ATM near my subway exit to deposit $180 cash from a recycled Dyson vacuum sale before going out for my standard curb walk. Thankfully, my gut stopped me to check the first bag I noticed to find one case below. After scanning the terrain, I found a second one. Magic. I then looked up to see an optician/eye glasses store and it all made sense... THEY SUCK.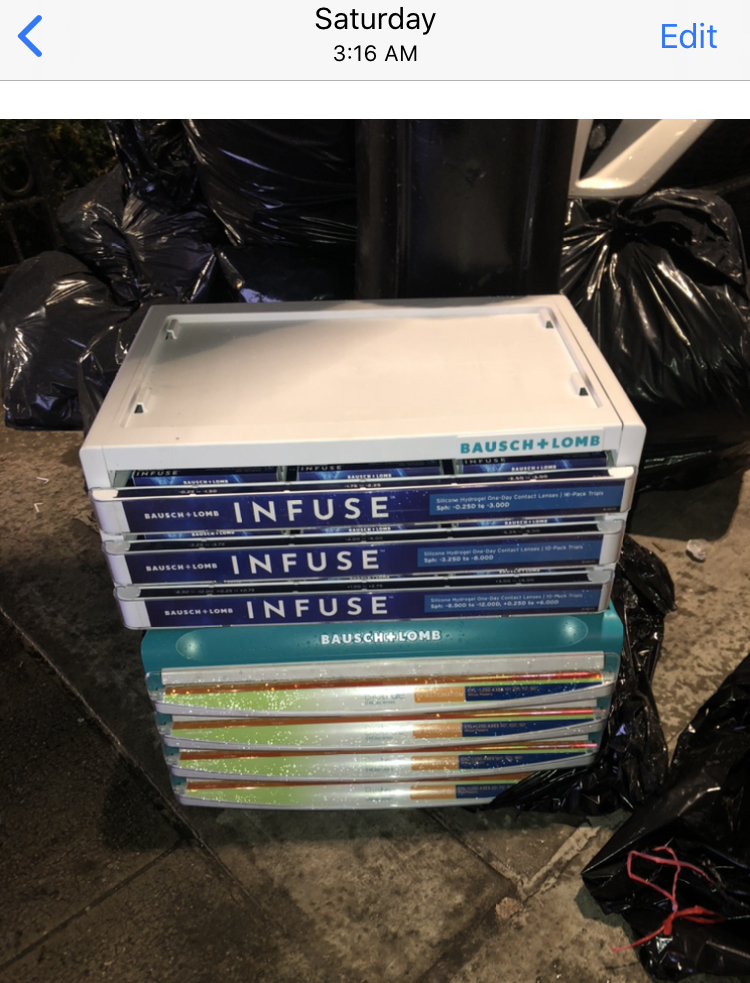 ---
Mo' Lenses, Mo' Problems:
Unbelievably, both display cases were FILLED with sealed boxes of contact lens samples of 5 or 10 daily lenses for virtually every prescription strength (many sets per). Even more shocking was that everything was valid, most through 2025/2026.
After the initial fury for how much was tossed out instead of given to charity, I had to decide what to do with it all. The catch for me is that I need a prescription to sell these effectively, which I clearly am not authorized to handle. I've sold some new bulk contact lenses from a thrift store for cash many years ago, but it was difficult because I had limited prescription sizes. In this situation, I literally had an overabundance sets of all of them, albeit in smaller packages marked "sample." I could sell them in groups, but that'd take forever. I'd rather exploring explore charity options, with giving them away to family and friends as the backup plan. However this would take up a ton of space in my packed apartment I was deliberately trying to thin out already. Herein lies the typical predicament I have: get a more normal and functional residence or help the environment. I'll leave it to you to know which way I usually go.
It was just starting to rain, so I texted my friend to ask what script they were to make sure I at least took those back. It was at that point I sighed and accepted the moral obligation to carry it all back home to sort out later. Each case weighed an awkward ~15-18 pounds each, and were difficult to carry in the rain. My forearms were burning from the gym, but I had my mission: get these up to my apartment hallway, recover, and then go back outside to do my normal walk.
Here's proof of the entire contact lens haul. Almost every tray was completely full.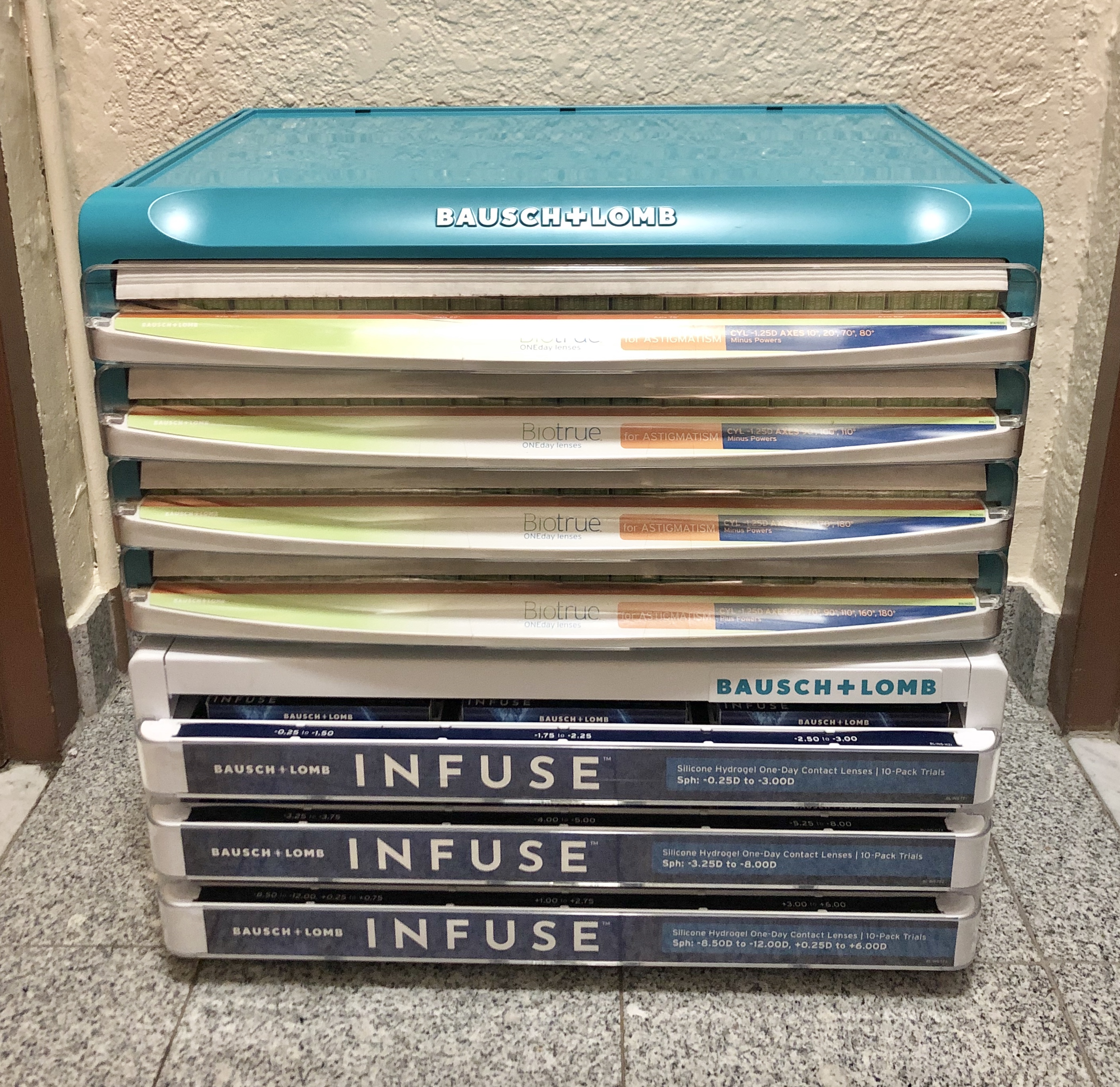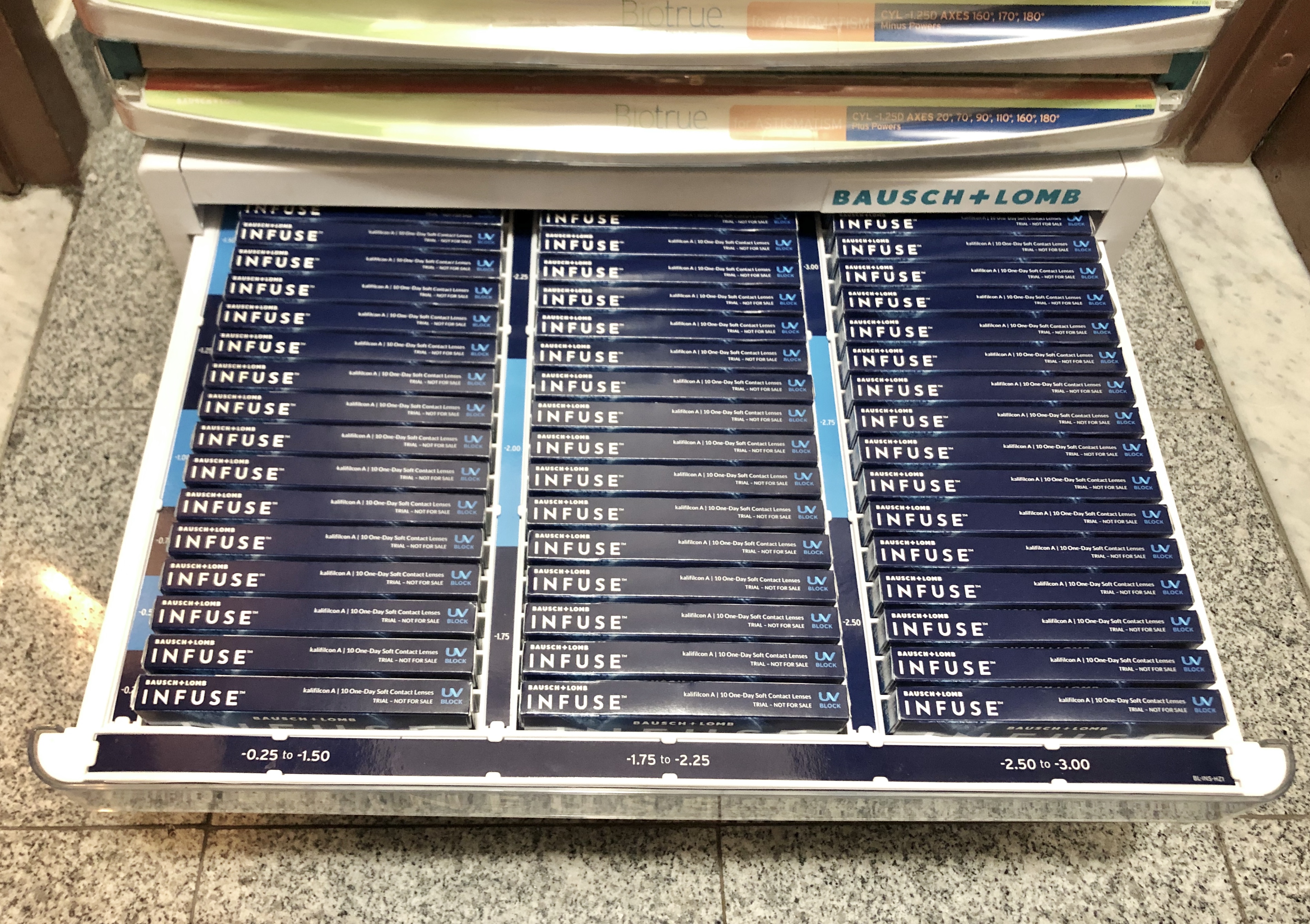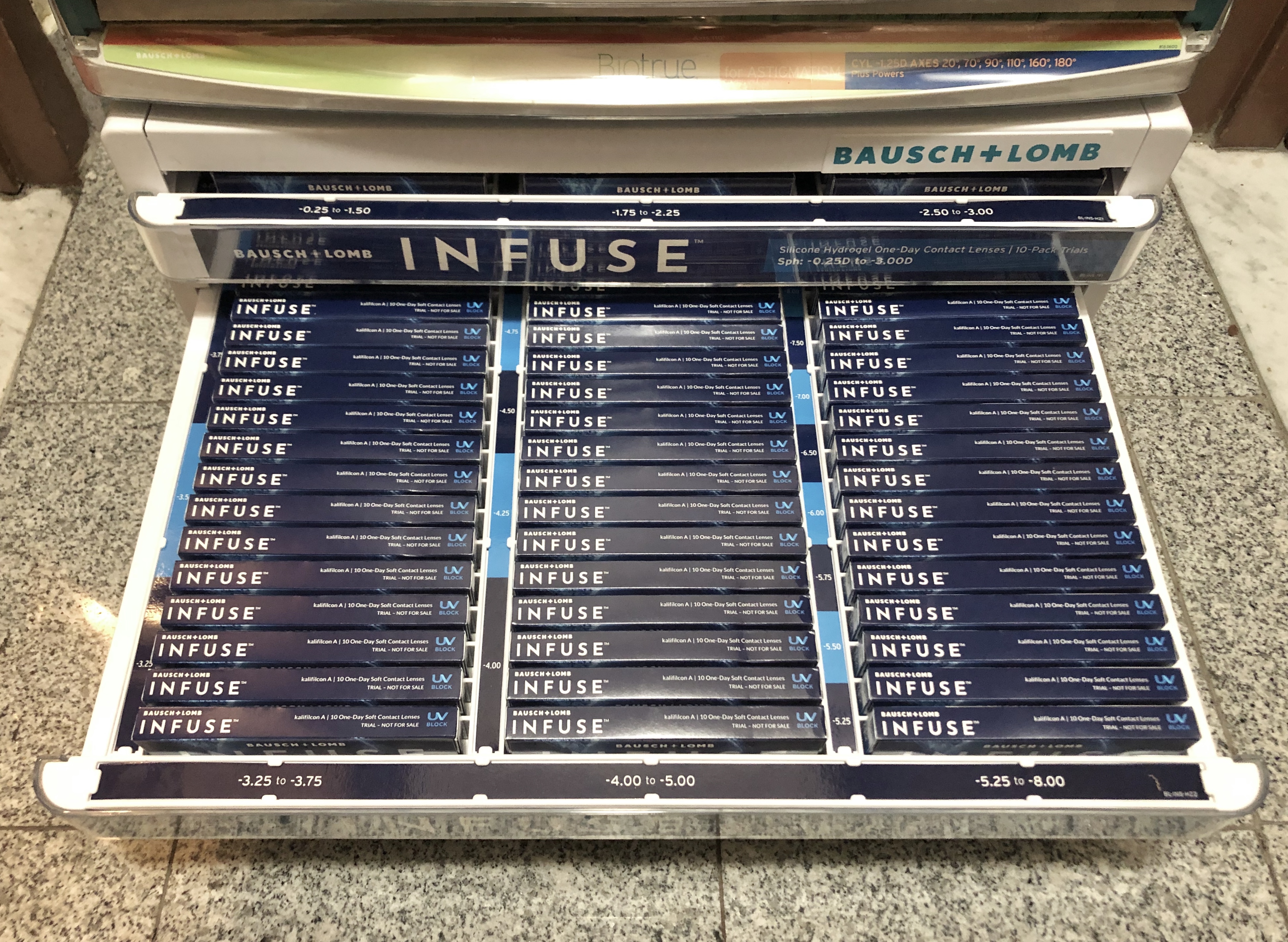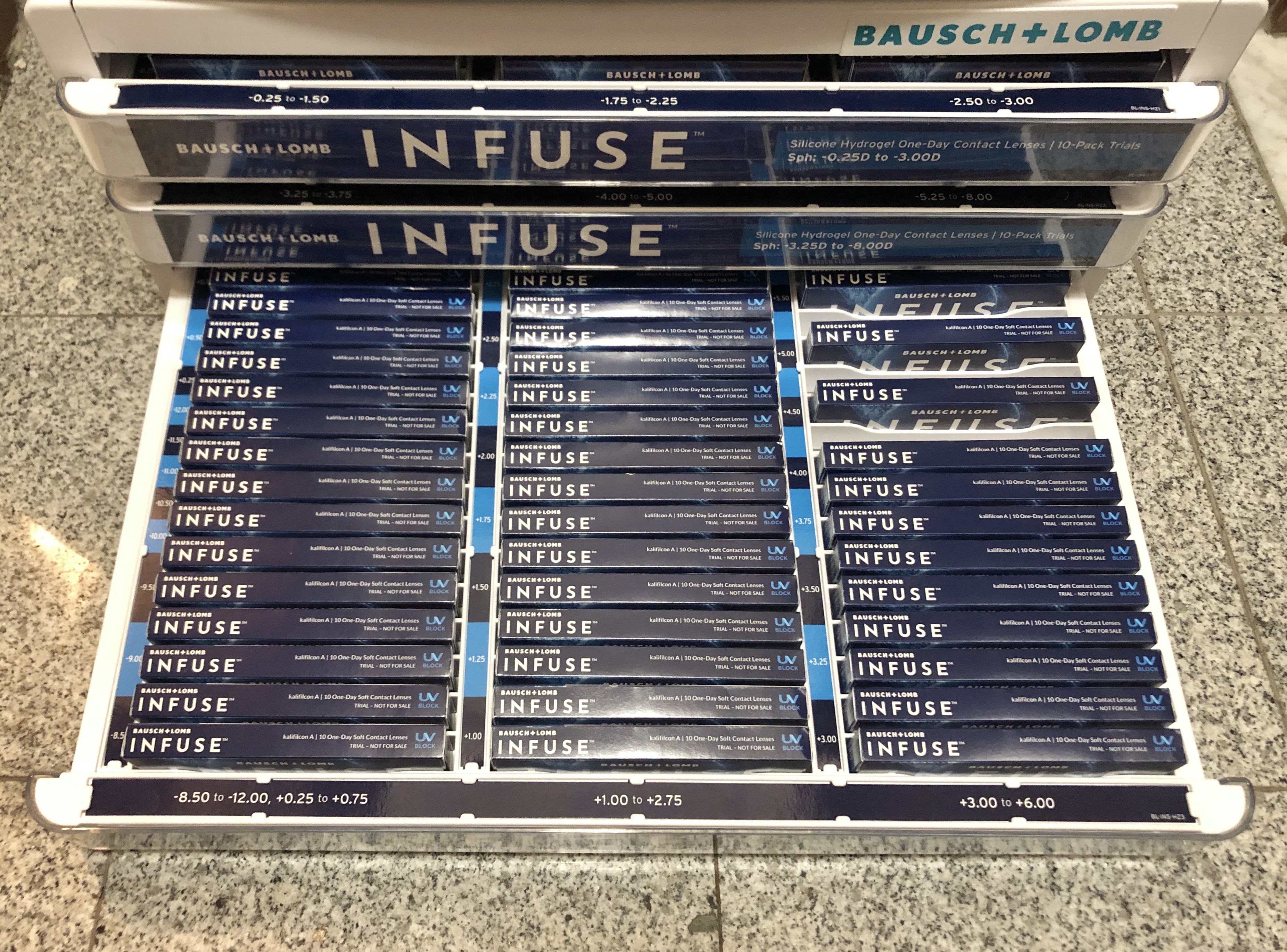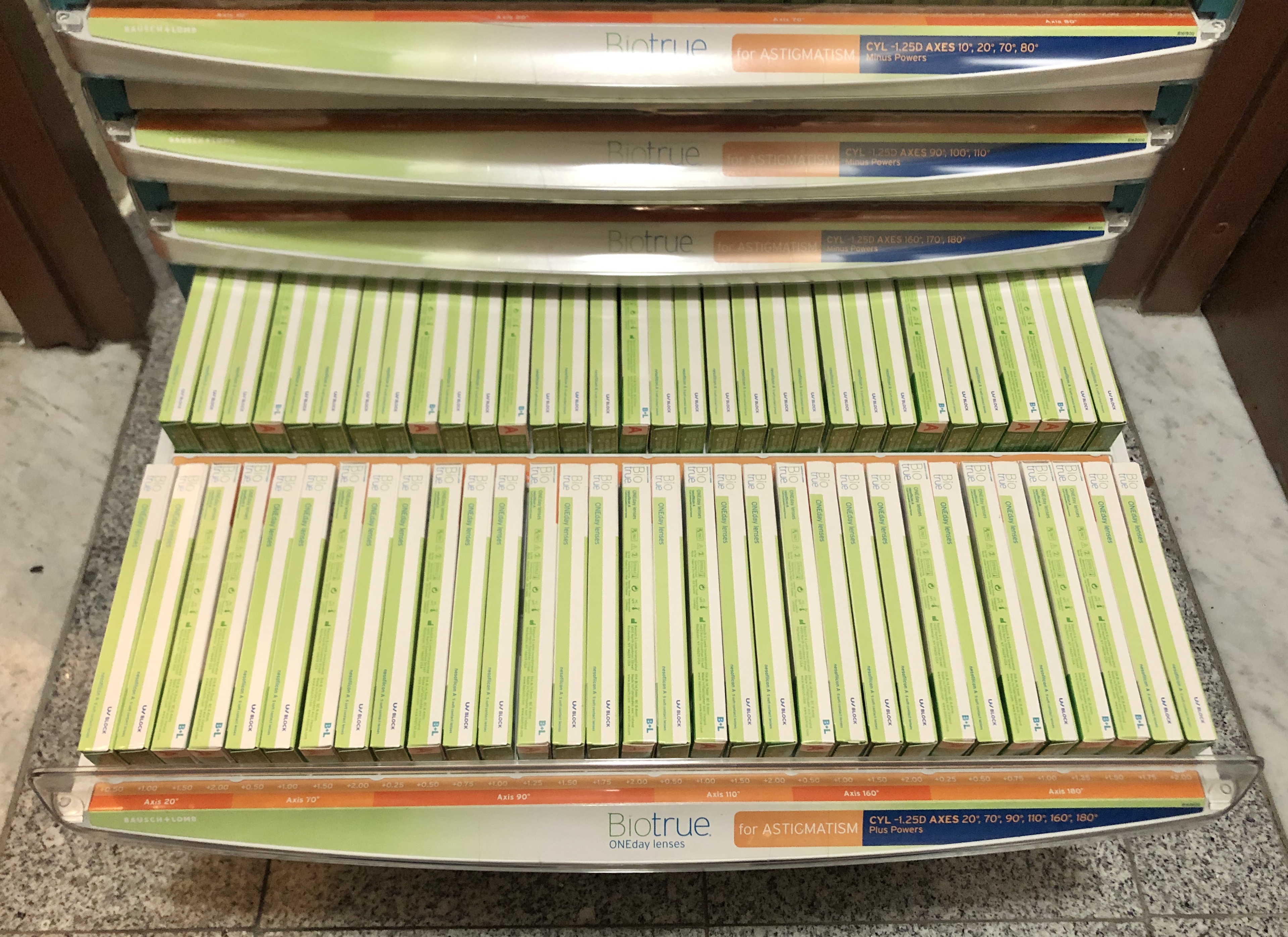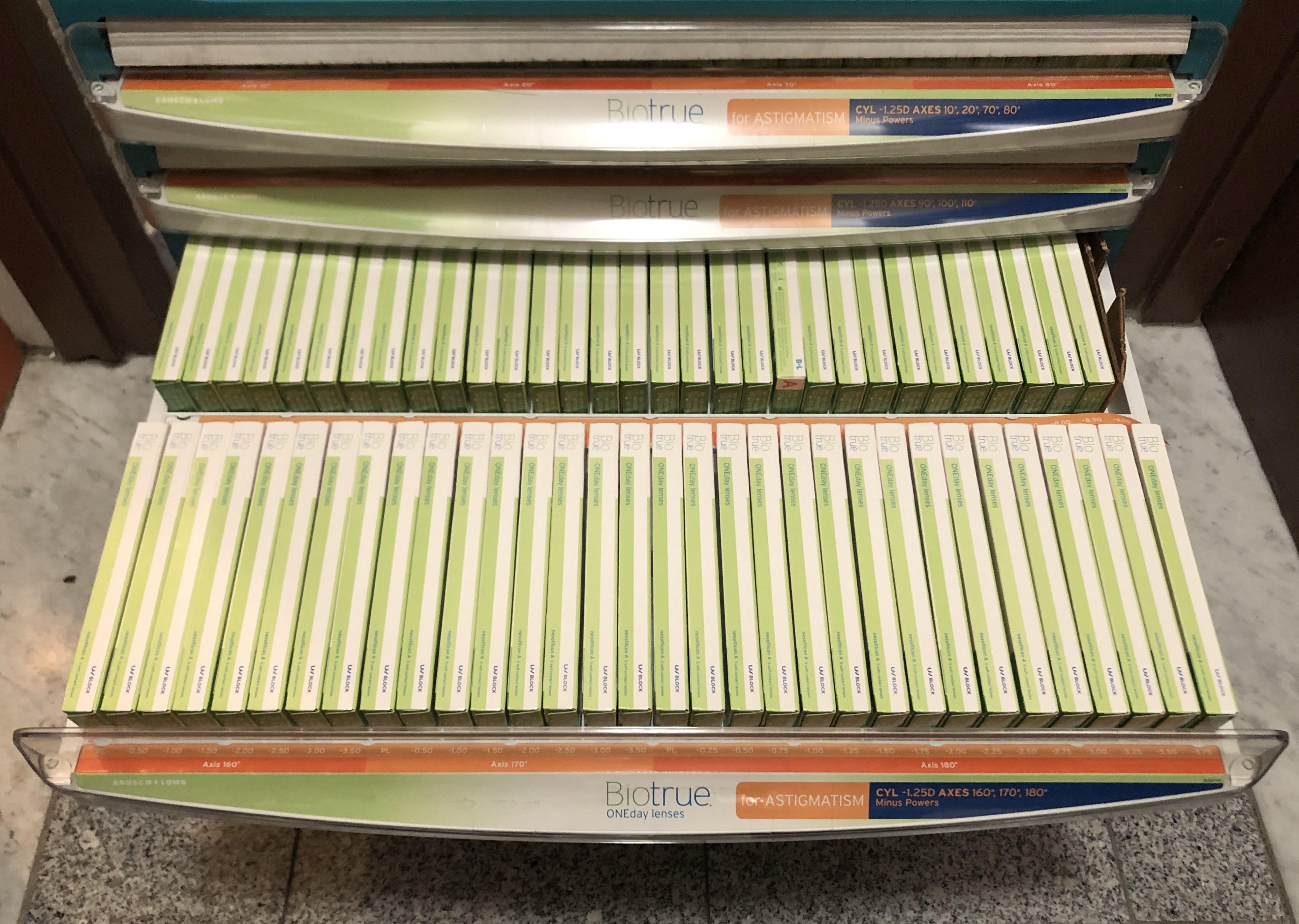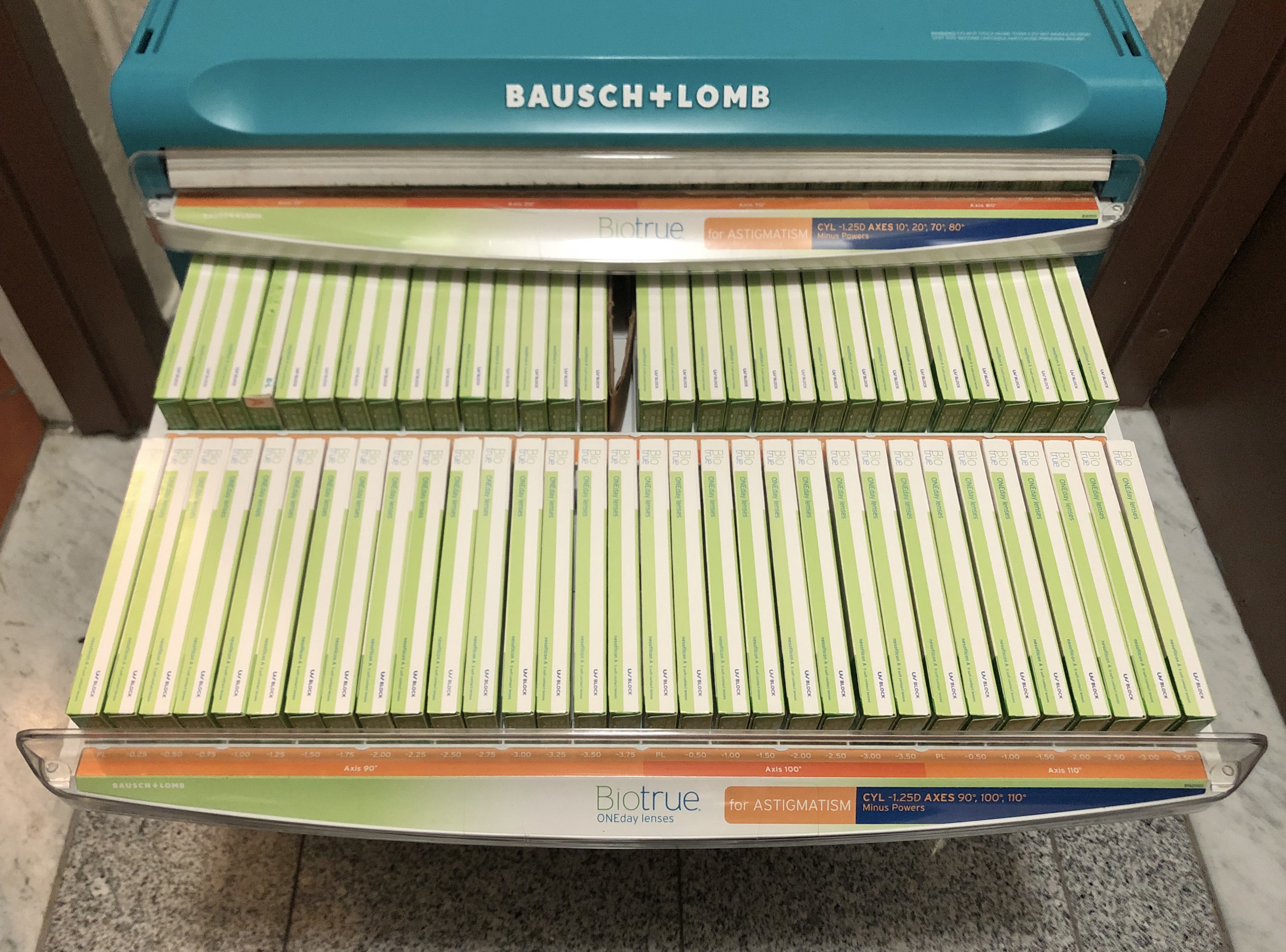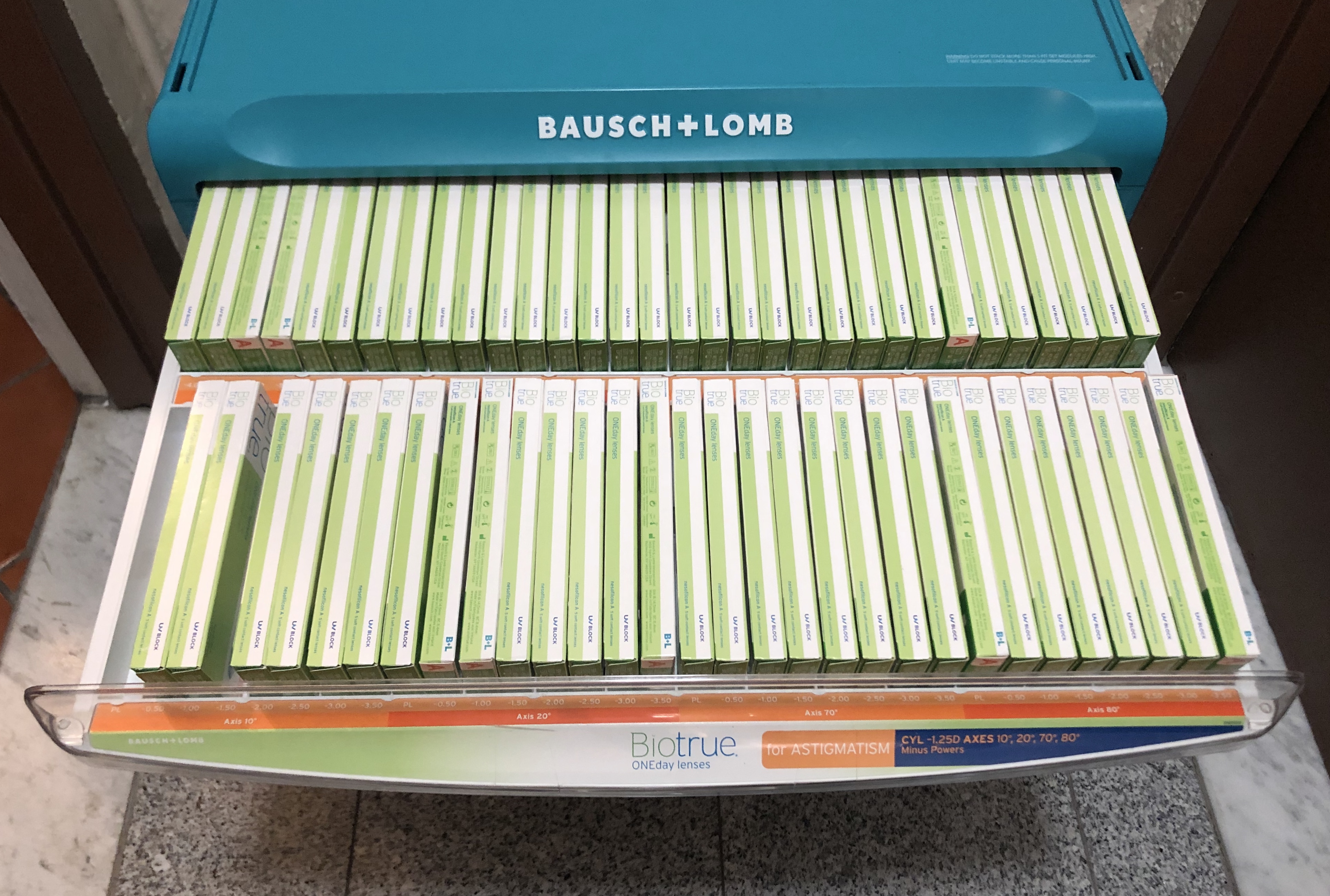 Again, these are daily lenses. One case has 5 lenses per box and the other has 10 lenses per box. I'm confused why there's be an odd number in one box type, but so be it.
Rough calculations sum up to about 3,000 lenses total.
That's a lot of eyes I can try to help.
---
Next Steps:
At this point, I feel the urge to contact this place of business to question them for their decision to waste all of this. I'd like to understand why they couldn't donate it to homeless shelters that have qualified doctors to distribute them. The store is only a few blocks away from me, so I'm even tempted to go in and talk to them in person. If they give me any trouble, their Google reviews will hear from me!!
QUESTIONS:
What would you do with all of these?
Can you suggest any US-based charities that I could contact that could possibly use or distribute these to those in need?
Any clever ideas on how I can talk with or call out the business I literally pass several times a week? What would you say?
---
Side bar: On my normal walk afterwards in the rain, I found a cluster of bags filled with high quality stuff belonging to a guitar player/music producer who just passed away. I took some music recording and production gear, and some guitar accessories. The find was nicely topped off by a pair of high end Widex hearing aids that retail for $600-$750 used. I've sold hearing aids from the curbs before and know exactly what their cases look like to pluck them from bags full of miscellaneous items. I have to sell those locally for cash, and the market is slow, but they'll move. Luckily, I have many new hearing aid batteries from the curbs right here for testing.
I guess I got eyes and ears adequately handled on this one.
---
This post is a recap of the hustle I put into helping our environment and society by preventing and redistributing unnecessary waste. Since the local forecast shows rain in the next 30 minutes, I'll cut this short to get outside to finish my stroll to find more. Earlier in the day, I found a spotless hand-free umbrella, which is already listed for $50.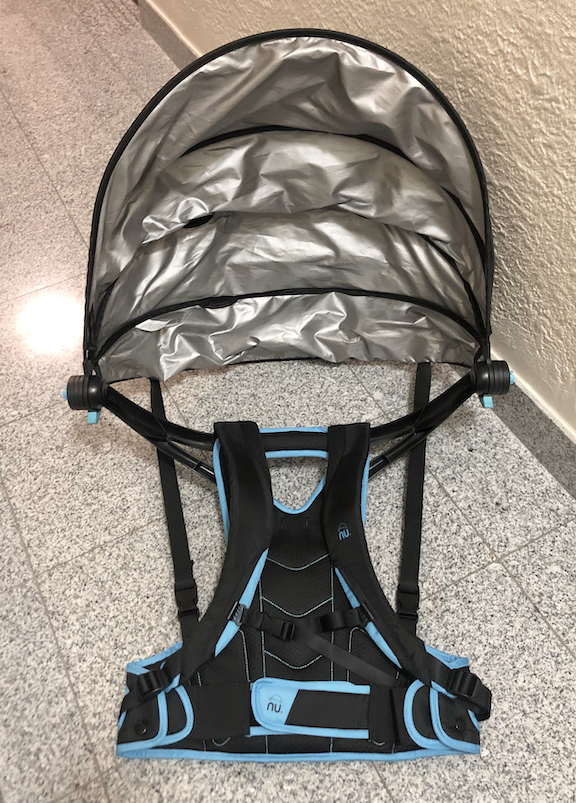 Despite the rain tonight, I would not want to be seen wearing this monstrosity.
---
While this post is a little shorter than my usual, hopefully this content is valuable enough based on the fundamentals and hustle behind it.
Feel free to scroll back over the years for endless examples of other salvaged finds and sales.
Thanks for your interest and support,