---
Broccoli: It has more nutrients than other vegetables. It mainly contains Vitamin C is improve the immune system and protection of skin health. It also contains other vitamins like Vitamin K1, Vitamin B9, Potassium, Manganese and Iron also.
Green Onion Shard:
The Green Onion shard is rich source of vitamins A, C, and E. All of which contribute to skin health. It will protect the skin and also this vegetable is a powerful antiseptic.
Sweet Corn: We also added fresh sweet corn. If fresh is not available, then choose boiled sweet corn, which is easily available in everywhere. It also contains many nutritional benefits. Mainly the nutrients are full of fibre contents. As we know fibre is very much important for our body and health, it helps to our digestion system. It can also decrease the risk of heart disease, diabetes (type 2) and bowel cancer.
Green Capsicum: It is also an excellent source of Vitamin B6, Vitamin K. It also has more calories than other minerals like sodium, fiber and etc.
Tomato: These vegetable are rich sources of folate vitamin B complex. It helps to make red blood cells), vitamin C, and potassium.
The other ingredients also Onion, Green Chilly, Cumin, Cumin Powder, Salt, Turmeric Powder, Cocking Oil, Tomato Sauce, Red Chilli Sauce, Vinegar, Soy Sauce.
This nutrient dish is full of vitamins and minerals. This food is more benefited to our health system. You can enjoy the dish with sliced brown bread, multigrain bread and also eat with roti, rice and with noodles, pasta also.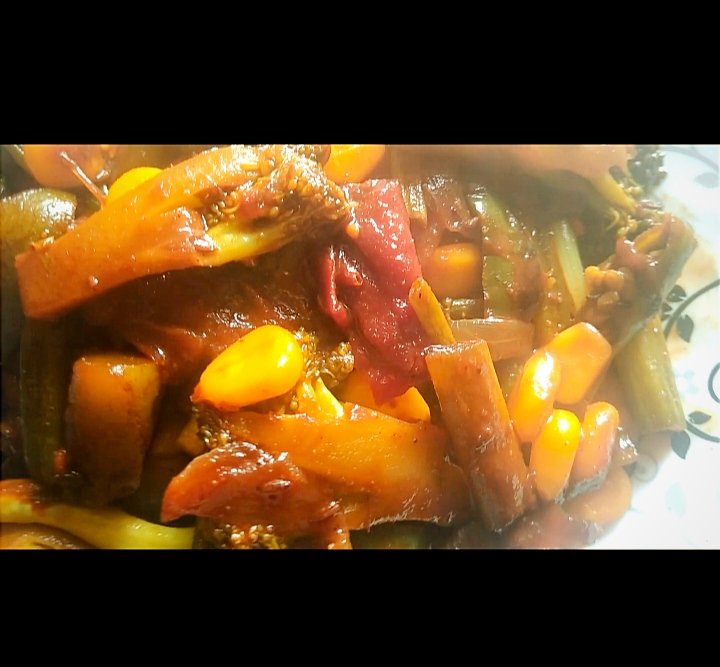 Broccoli twisted with Green Onion Shard, Sweet Corn, Green Capsicum and Tomato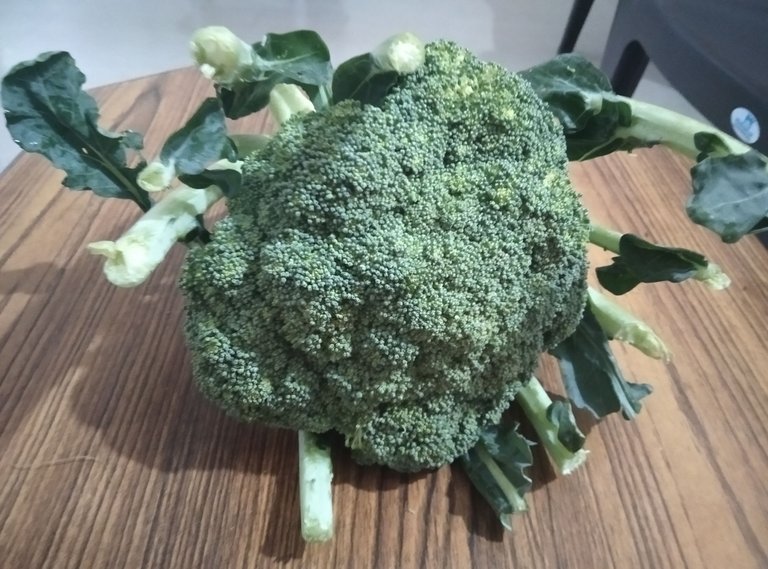 Broccoli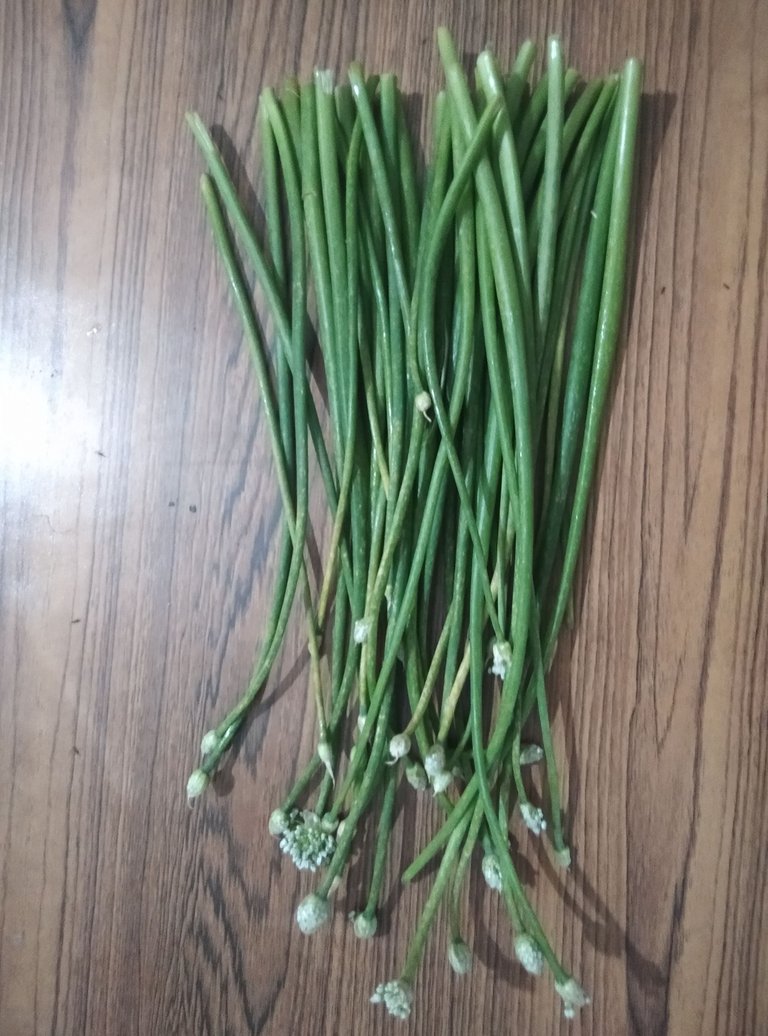 Green Onion Shard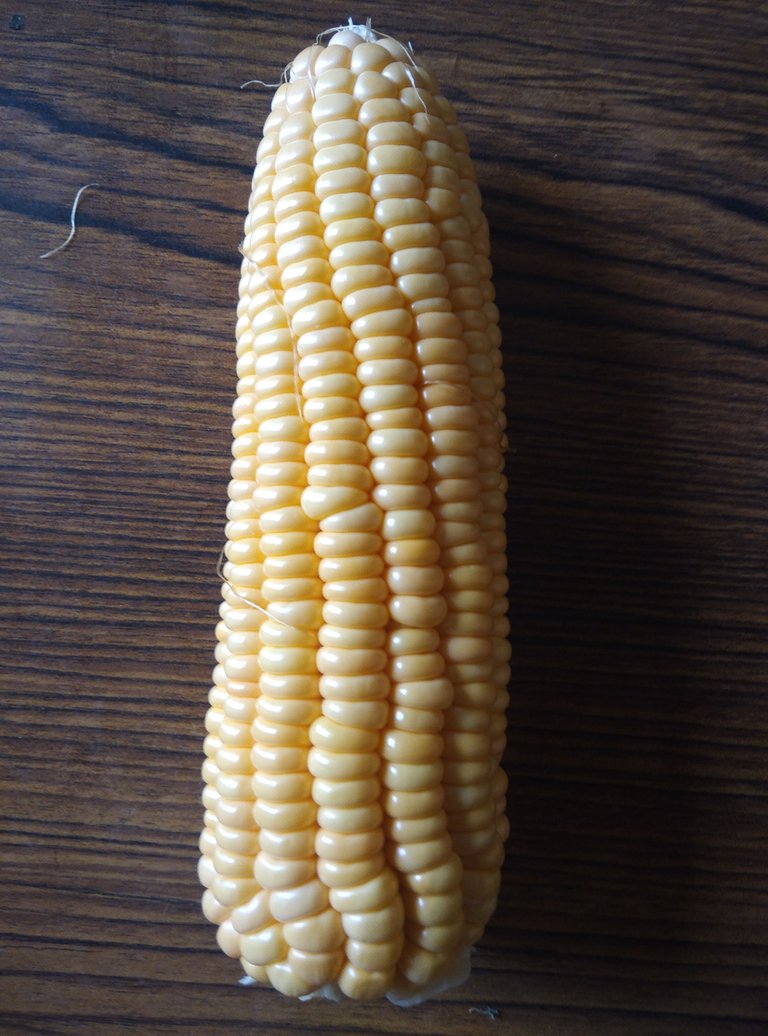 Fresh Sweet Corn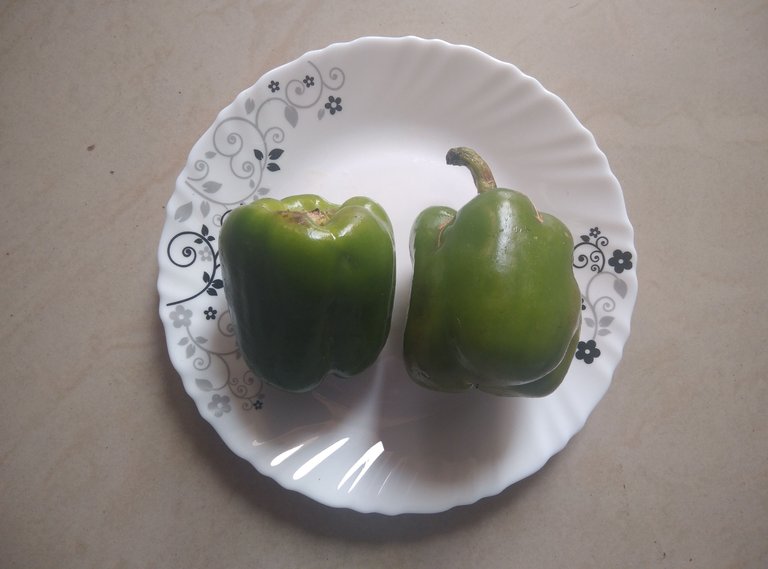 Green Capsicum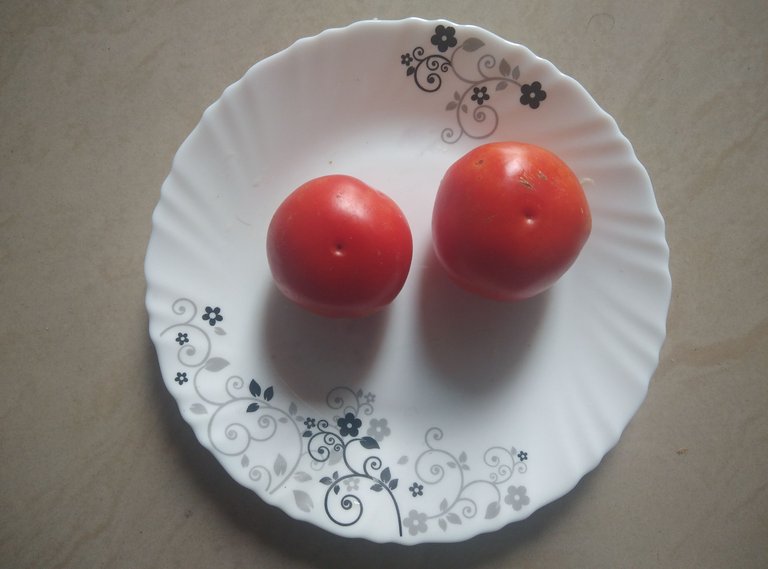 Tomato

Onion with Green Chilly
The process of making this dish is very simple and easy also.
First clean with water all the vegetables and chopped it small pieces with the help of knife.
Then boiled the sweet corn for 5 minutes. Then we fry the cumin, onion, tomato, green chilly with the help of cooking oil.
Then add one tea spoon of salt, and turmeric powder, cumin powder fry it for 2 minutes. After that add chopped Broccoli in it. Then again fry for 5 minutes. Add sweet corn in it and again fry for 5 minutes. Then we added chopped Broccoli on it. After 3 minutes add Green Onion Shard in it. It fried for 3 minutes with the help of low flames.
Once it fried, then add 2 spoon of vinegar, 2 spoon of soy sauce in it. After 2 minutes, we add some Tomato sauce and red chilli sauce in it and mix it properly. This dish was ready for serve.
It can be healthy dish for all of us. The main thing is it will take very less span of time to prepare this dish. This dish is also help to increase our immunity system. You can enjoy this dish at anytime in the day and night also.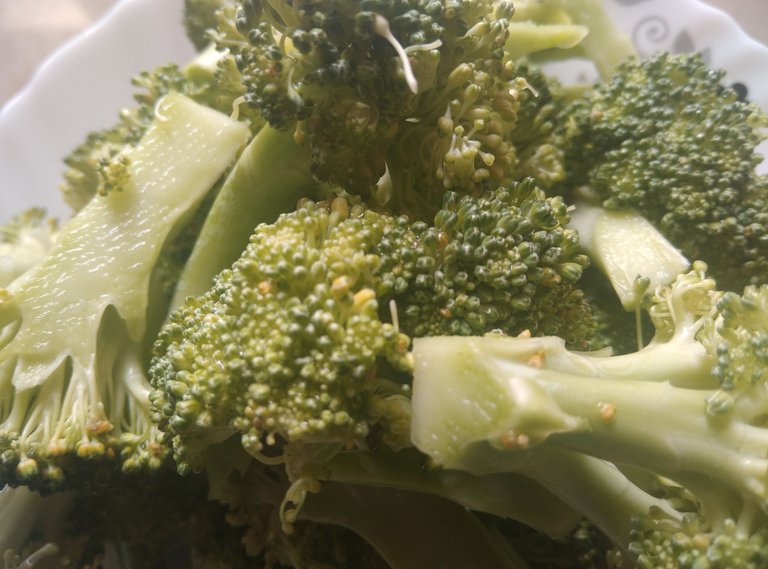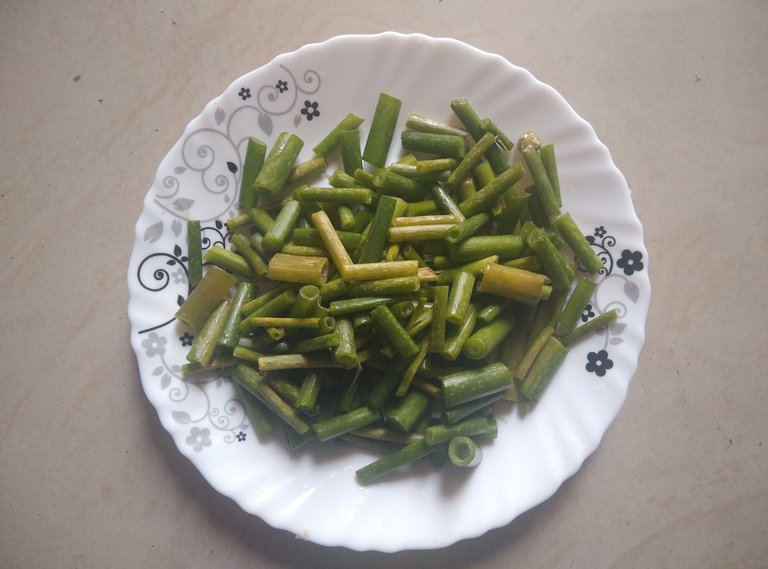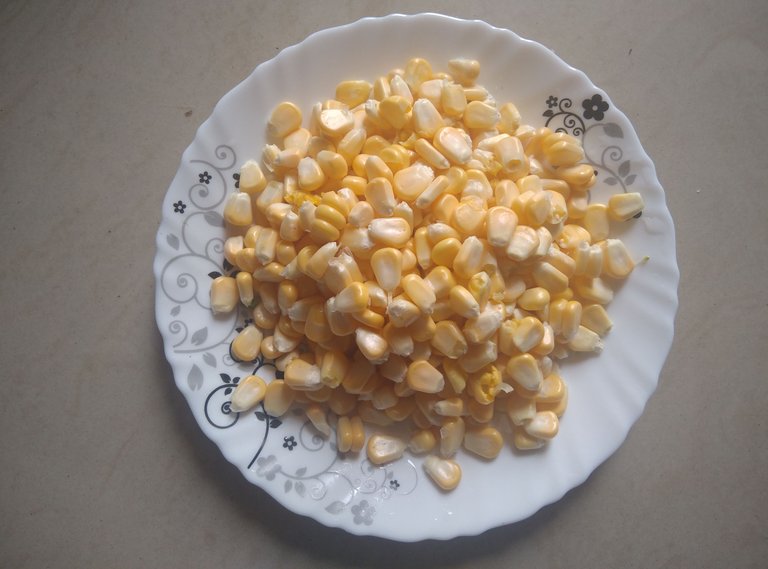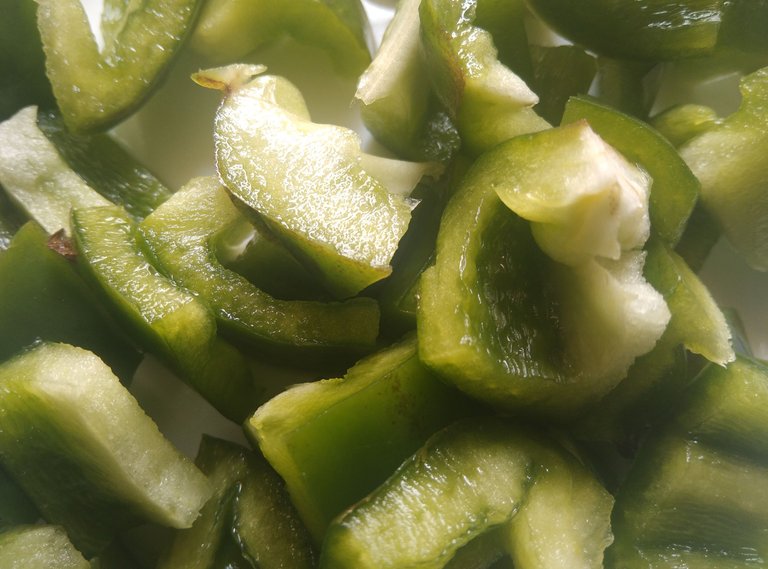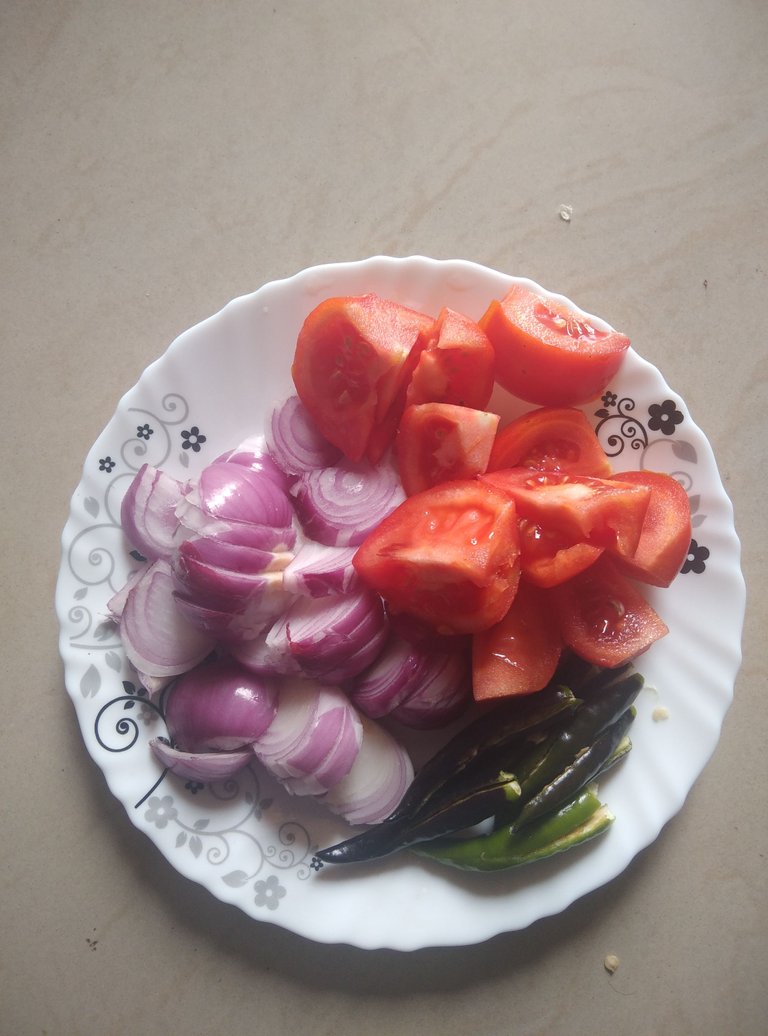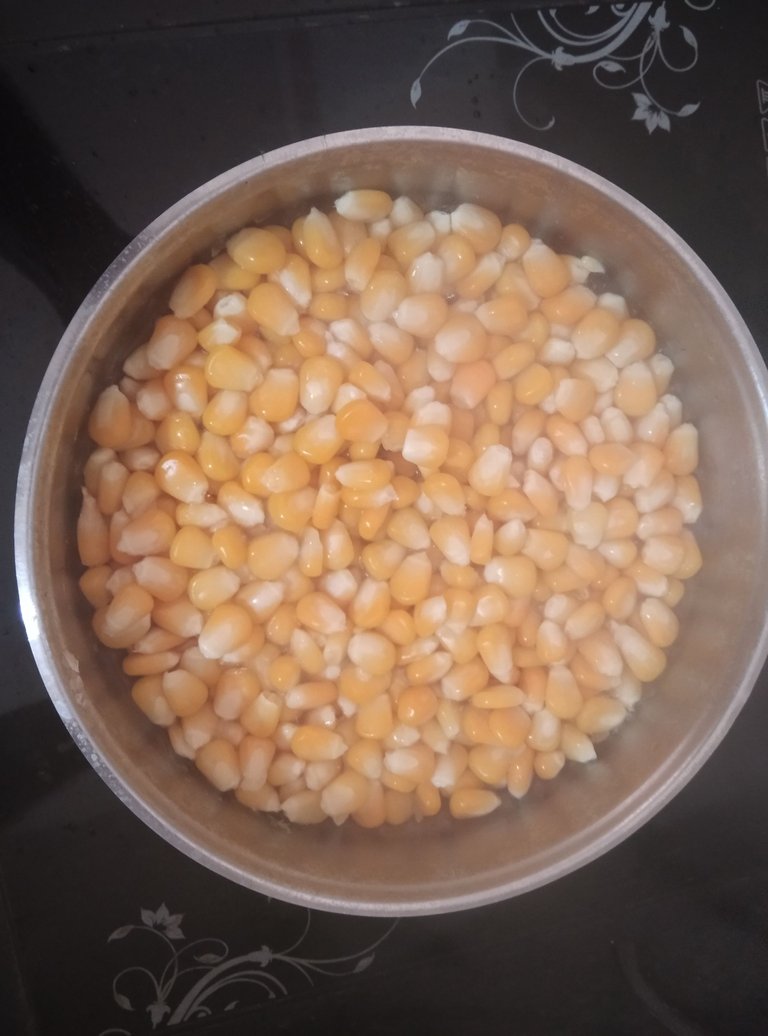 Boiled Sweet Corn: Boiled for 6-8 minutes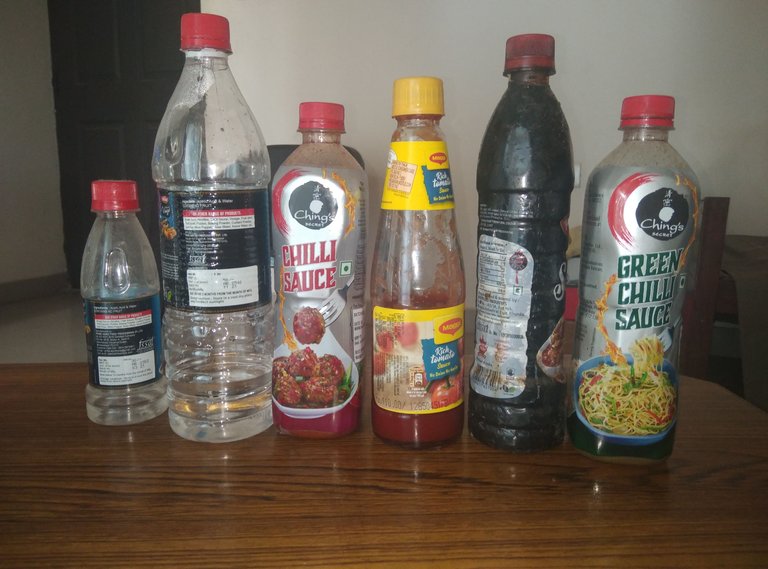 Vinegar, Red Chilli Sauce, Tomato Sauce. Soy Sauce, Green Chilli Sauce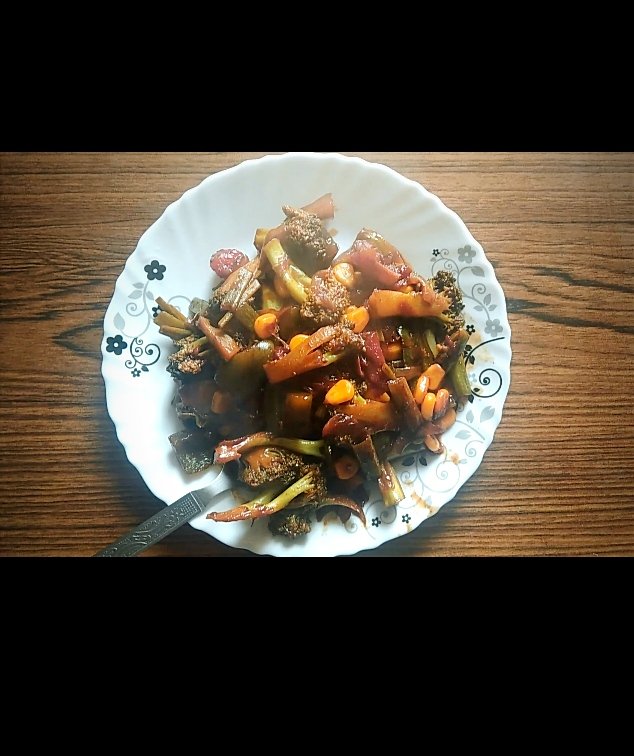 I hope you all will enjoy this dish.
---
▶️ 3Speak