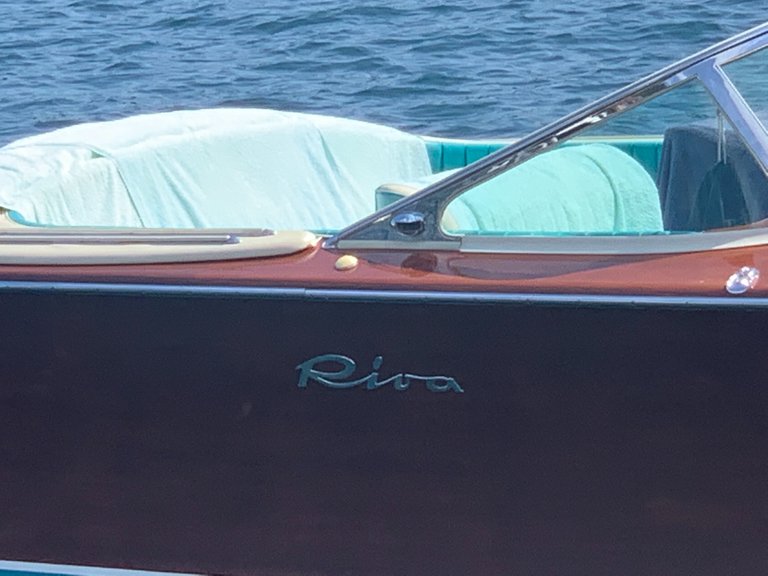 Along the wharf while docking it is always a nice time to stop and just look at boats. There are all kinds, less sailing boats now but there is not a lot of wind so that may be the reason. A wooden Riva is a typical Italian sight in lakes such as Lake Garda and Lake Como. It is used for excursions. Not this one, this one was from the people sitting next to us on the patio of the restaurant.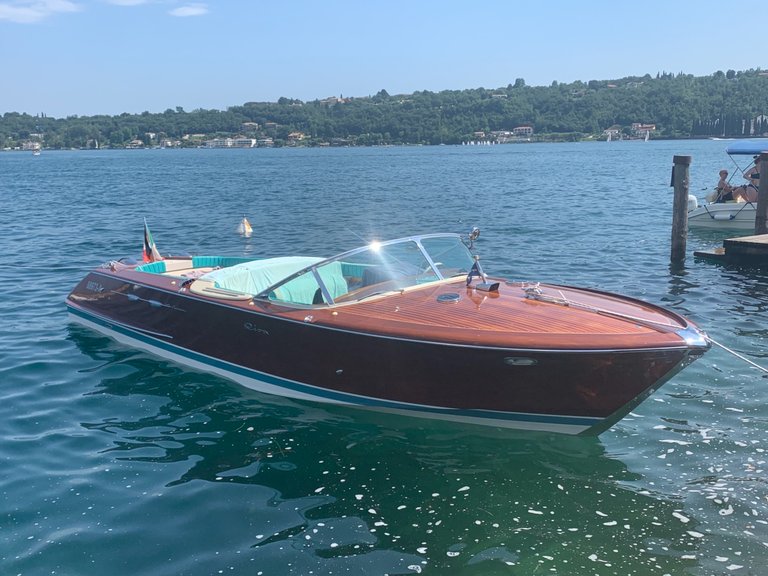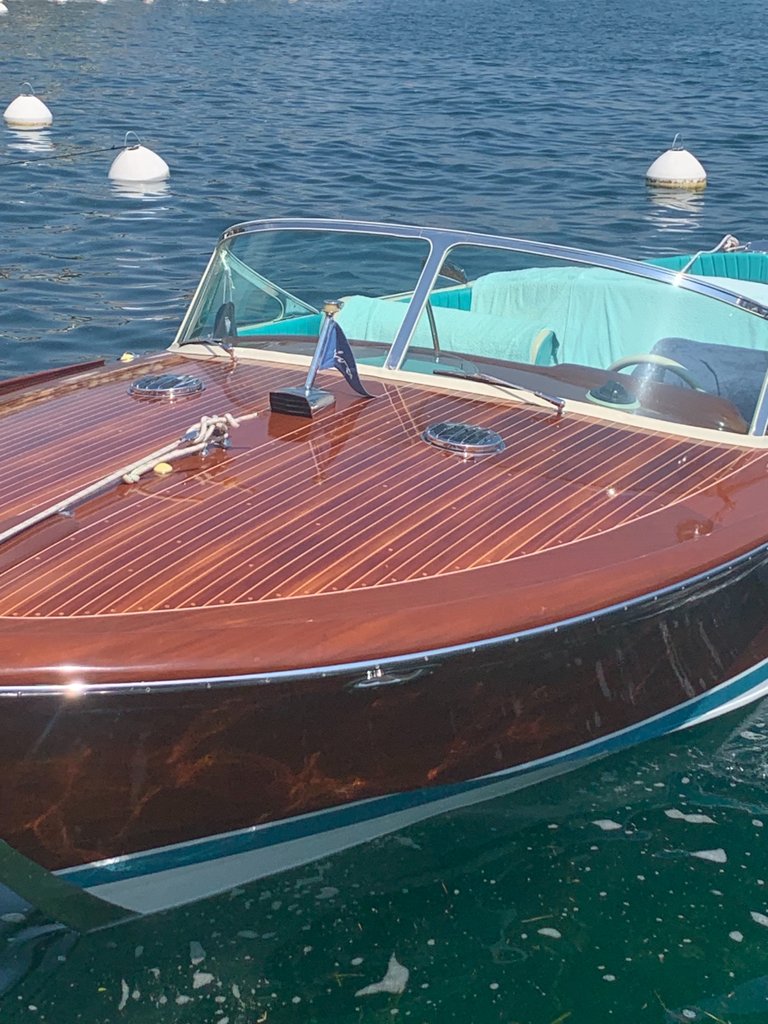 The wooden Riva boats are said to be between 250.000 and 300.000 euro. The fact can be seen online, these days a lot are for sale second hand. Riva is the brand but these ones that have wooden deks and either white or mint green interior makes them so nice, in my opinion.
If you have about EURO 300.000 you can go here to see what's available:
https://www.yachtfocus.com/boten-te-koop/merk/riva.html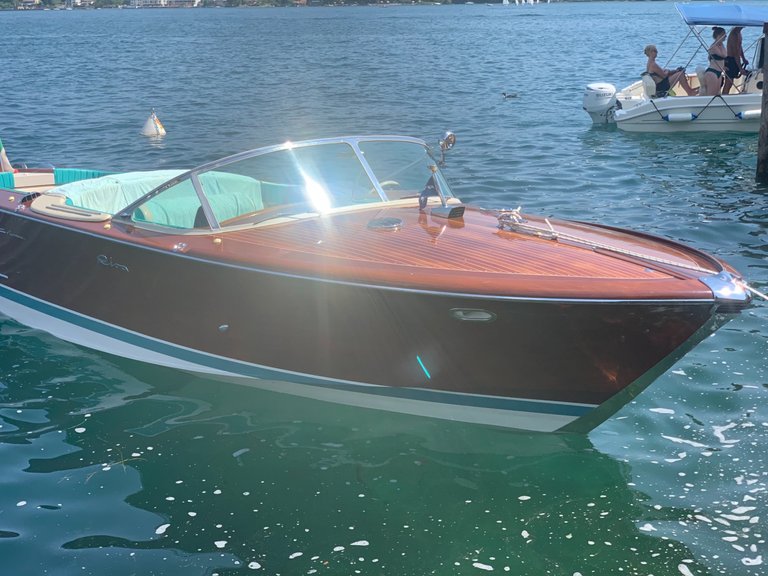 If you want to learn more about the history of this boat, brand and what it stands for, go to,
https://www.superyachttimes.com/yacht-news/a-closer-look-at-the-history-of-riva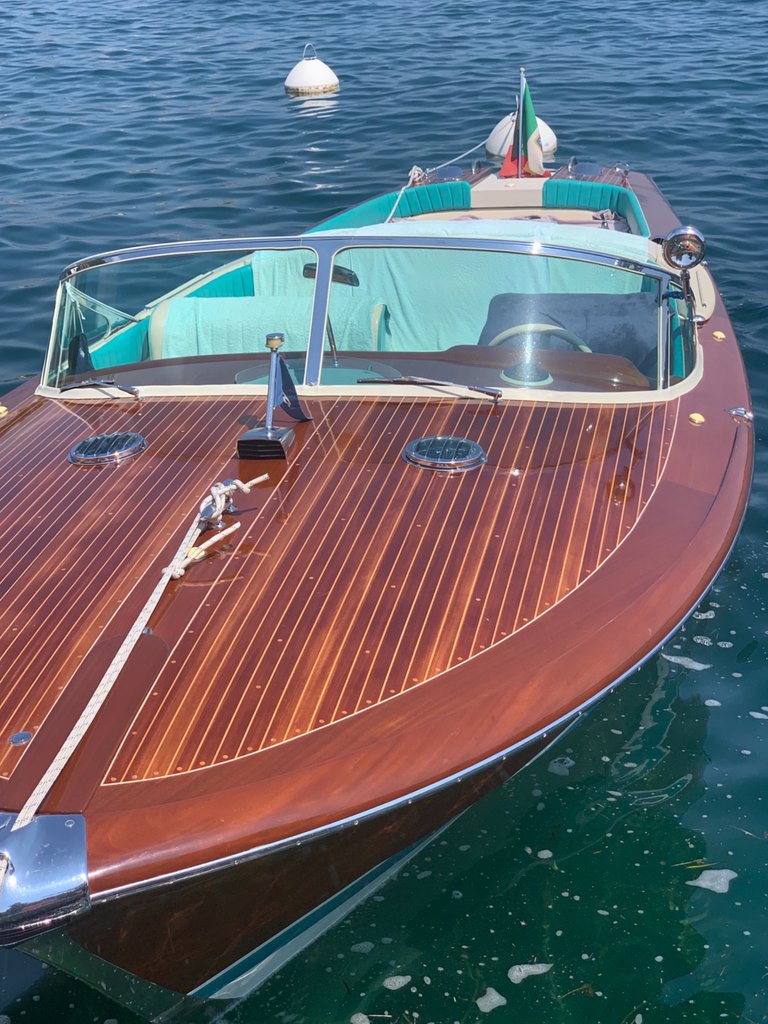 I know this boat because of the advertisement and the shorts I buy for the oldesr and my hubby. The brand is
mr.Marvis
This is their site and their site with the picture from advertisement WITH the boat and one of their bestsellers.
Mr. Marvis is a Dutch brand for shorts and swimwear. The fact that they house in Amsterdam is for this woman from Rotterdam no problem. The brand is very well assorted and the fact they have more than 20 colors of the same model is great when you got one that fits well. Ok back to boats.
Have you ever seen one? Let me know where !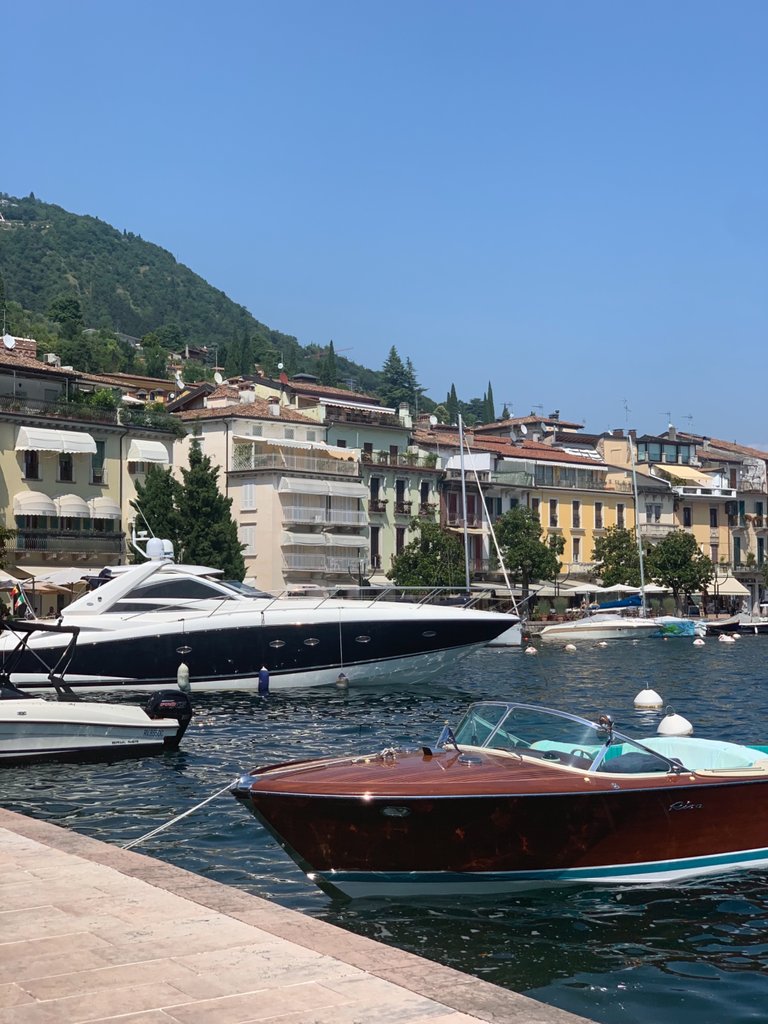 Thanks for stopping by,
its appreciated and remember always focus on being creative
instead of being bee-zy.
Consistent Actions Create Consistent Results.
Not everyone is a blogger but everyone has something great to offer.
Lover of Life and L❤️ve in General - @brittandjosie

I am a proud member off the #theTerminal #lifestylelounge #needleworkmonday and #ladiesofhive and #amazingnature .
Co founder for @theterminal, @heyhaveyamet and
@steem-aide
(c)
All images and photographs, unless otherwise specified, are created and owned by me. @brittandjosie originals.
Sources used : It is mentioned in my blog.
When the source is missing, please tell me I am only human and don't want to do anything wrong or even plagiarise. I do make mistakes. I only use a canon camera and my iPhone for my images.
I would like to thank you for reading my blog, feel free to leave me any feedback, if not, read you next time. #BENICE



Your personal Discord terminal invite : https://discord.gg/XZGPGpz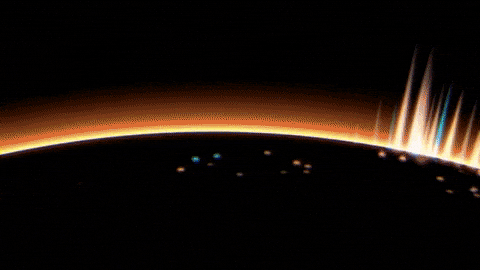 Date : 20 juli 2021