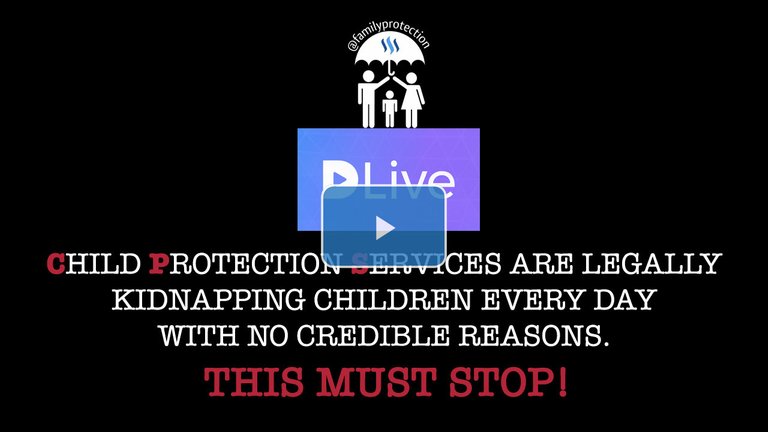 This video I have made highlights the severe problems with an organisation known as Child Protection Service(CPS). It includes edits from a 4 hour deposition with the head of a CPS division as well as proven facts and statistics. The information in this movie is very disturbing and highlights the problems that are leading to the daily tragedies of children being removed from their families and home with no due process or any legitimate reasons. Families are being put through great atrocities and injustice, and even if these mistakes are undone, it is often too late as the trauma that children have experienced through being separated from their biological families doesn't just go away.
Please watch this short 4 minute video and see for yourself what is actually going on. The CPS system is unfit for purpose and we need to spread this awareness and bring great change as soon as possible. If you have doubted the stories or accusations being made every day at @familyprotection, please take the time to watch this video so you can be informed.
Please read other stories in the @familyprotection account. Child removal happens every day and everywhere to normal functional families. It could happen to YOU!
My video is at DLive