Hello, all My Hive friends! How are you doing? Long time no see you guys. Welcome, all of you come to My Son-one of the famous destination in Quang Nam.
My Son Sanctuary is located in Duy Phu commune, Duy Xuyen district, Quang Nam province, about 40km from Hoi An city, this is the largest complex of Cham towers in Vietnam, recognized by UNESCO as a cultural heritage.
Introduction about My son
Along with the ancient towns of Hoi An and Hue, My Son Sanctuary has created a cluster of 3 famous World Cultural Heritages in the heart of Central Vietnam. Honored to be in the top 10 of the most beautiful and famous temples in Southeast Asia, My Son is a spiritual destination, attracting tourists to visit and collect every day.

This Photo was taken by my friend
One day trip in My Son Holly Land from Hoi An😍😍😍.
The distance of more than 40km from My Son to Hoi An is a beautiful and peaceful road with rice fields flying straight. The scenery here is also beautiful thanks to the gentle smiles and juicy stories of local people when visitors stop at any place. To start the Hoi An - My Son day tour, visitors should depart from My Son holy land.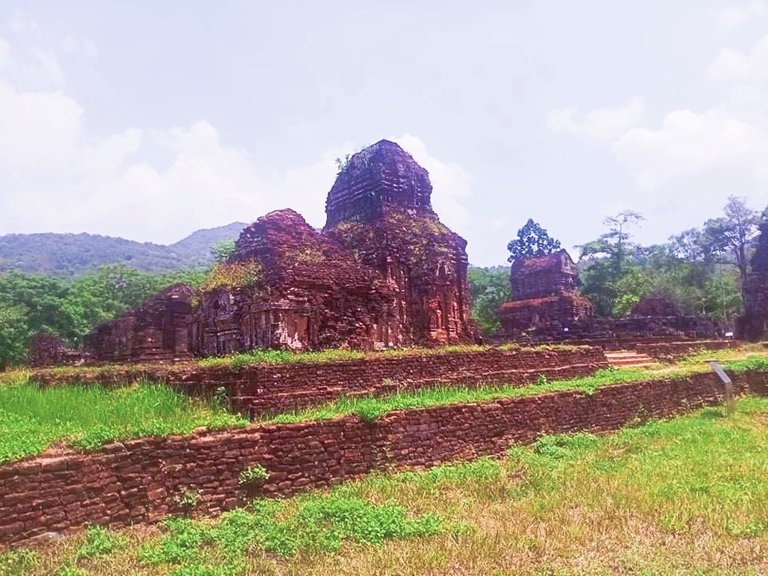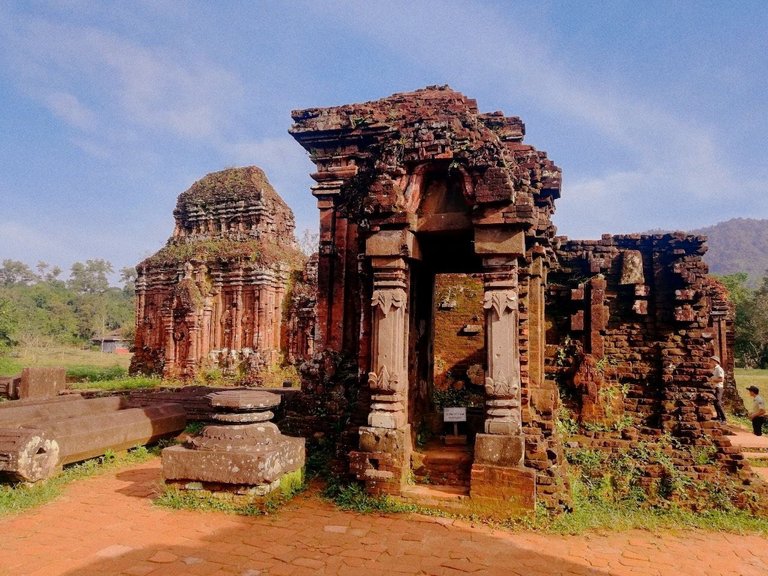 How to visit My Son from Hoi An?🚌🚲🏍
From Hoi An, you can visit My Son by bicycle, motorbike, or car or you can choose to go by car and return by boat.
For myself, I really enjoy riding a motorbike from Hoi An to visit My Son. it's a great route, you can relax and let yourself be with the quiet countryside along the way.
The Ticket Price 🤑
My Son Sanctuary is open from 6:30 a.m. to 5:00 p.m. on all days of the year, including holidays and New Year's Eve. Ticket price for vietnamese is 100,000 VND/ticket, and for international visitors is 150,000 VND/ticket. the ticket price includes the shuttle bus and Siva dance Show.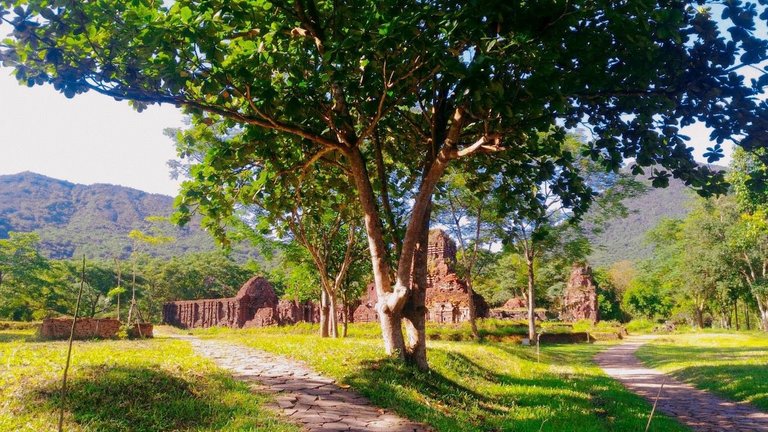 When is the best time to visit here? Morning in My Son tour is the best choice.
Quang people often advise tourists to come to My Son tourist destination early in the morning. Because only then, visitors can feel the sun, the wind, and the scent of forest leaves still wet with night dew. It was only then that My Son was impressed when the early morning valley seemed to be waking up in the sun, the shadow of the tower leaning on the grassy background. It's quiet and mysterious!
You can start going from Hoi An from 7:30 am, this is the most suitable time.
It takes about 45 minutes by motorbike from Hoi An to My Son. At the same time, it's time for you to enjoy the mysterious Siva dance around 8:45am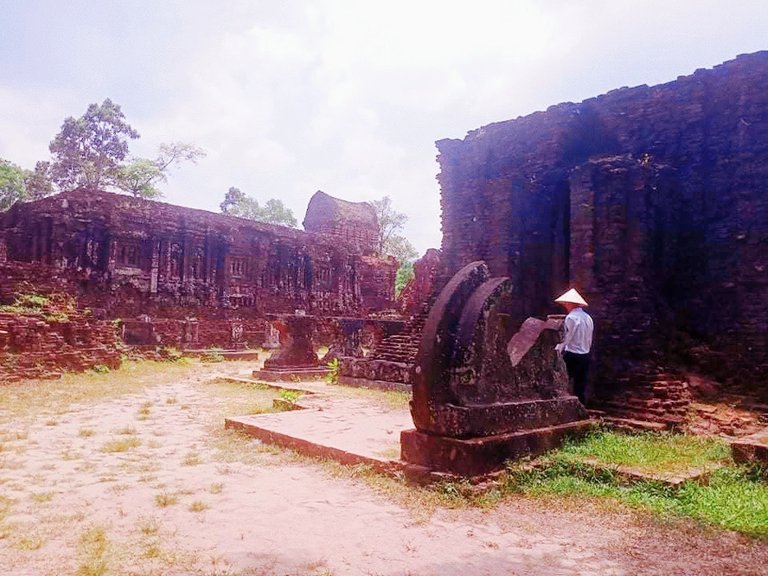 Unique Champa architecture art.
My Son Sanctuary is known as a famous work of the Champa kingdom, with many temples with unique architecture. According to statistics, there are more than 70 brick and stone architectures, built stretching from the 7th to the 13th centuries. The most prominent feature inside My Son is the main temples, each with its own set of temples. worship a Linga or an image of Siva - the guardian deity of the ancient Champa kings.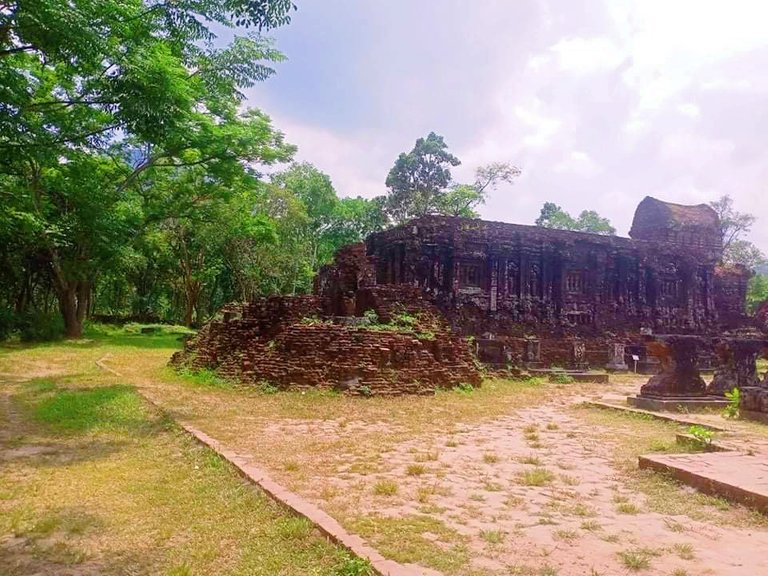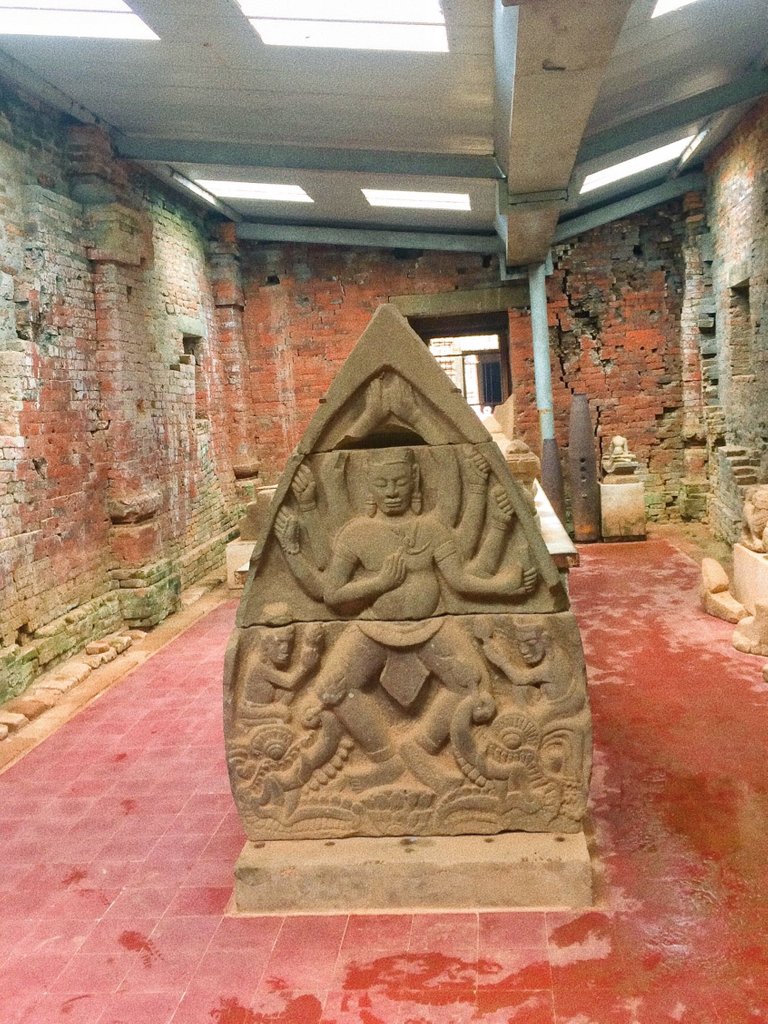 Each historical period has its imprint, each temple and tower worships different gods and kings to create unique architecture like today. However, in general, My Son is built on a quadrangular ground, divided into 3 parts, the base of the tower, the tower body, and the top part all represent a certain meaning.
In addition to seeing and hearing about the schedule of the temples here, the best thing that you definitely cannot miss is the magical Siva dances. These dances appear in the middle of the wild mountains vividly and flexibly.
The introduction information about My Son holy site can not give you a complete understanding of this place anyway. Maybe you should plan to come here even once, to discover this valuable heritage together.
My Son Sanctuary is likened to the ancient towers of the Champa people, which is the ideal space for a center imbued with Cham Pa religious identity. the beauty of a lost civilization.
In the My Son valley area, there are now more than 50 different large and small towers, there are single standing towers separate, there are twin towers, triple towers standing in clusters, many towers have been weathered by time but traces of the background The tower is still intact. My Son relic was discovered by the French in the 19th century, located in a valley surrounded by mountains and dense forests, from which many scientists, archaeologists come to study and discover the mysterious history of this thousand-year-old tower.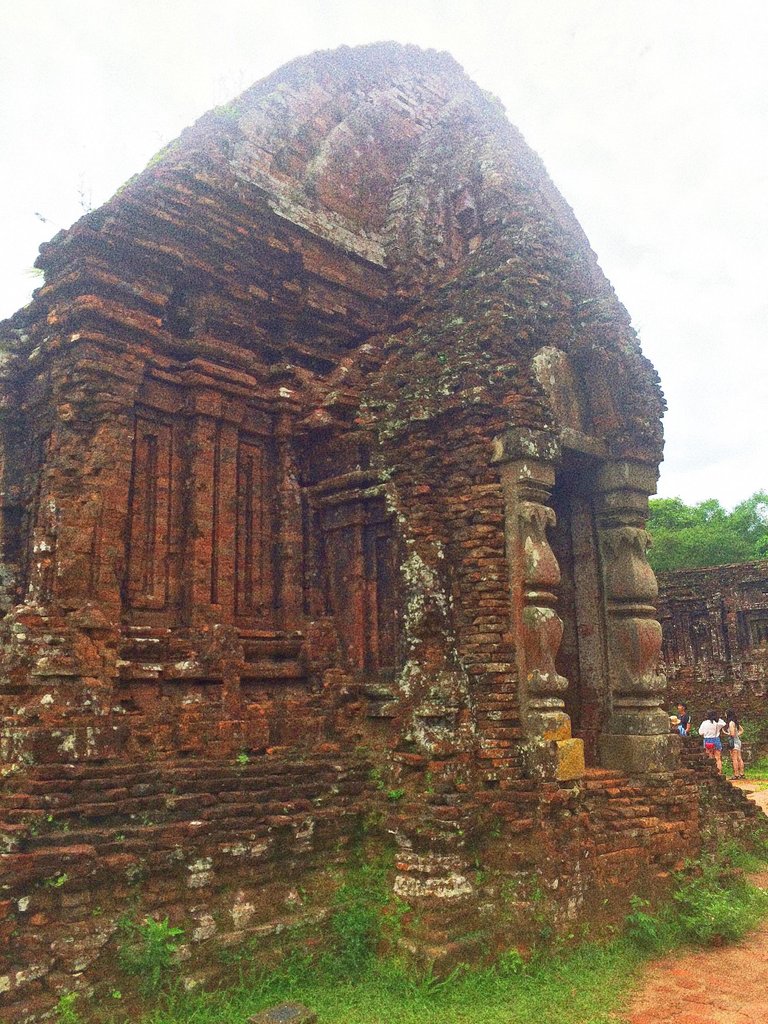 The reliefs and stone statues here partly show the beliefs and aspirations of the Cham people. Not to mention hundreds of stone steles filled with ancient characters are extremely valuable archaeological documents. Not as majestic as the Angkor temples (Cambodia), nor affected by the wave of tourism like the ancient town of Hoi An, but My Son still attracts many tourists by its very own contemplative features. In each brick, each bas-relief of dancing female dancers, each crumbling ancient tower... all seems to be telling faraway guests stories about a glorious past.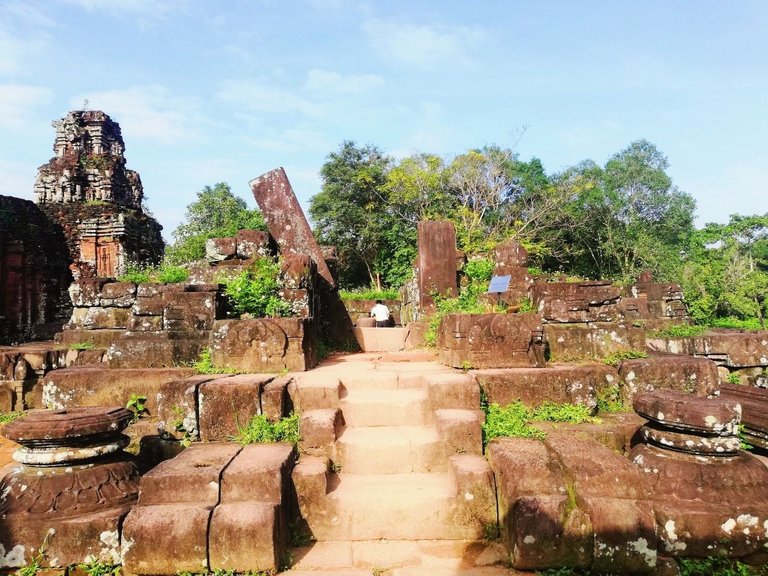 What do you eat at My Son? Chicken Noodle is so delicious.
In order to preserve the reverence in this place, the food served here is not extended. After exploring My Son, I'm sure you'll be hungry, so try the chicken noodles here. is one of the famous dishes in Quang Nam.
After hours of exploring My Son we have to return Hoi an. So Let's try to come back by boat and relax by the river of nostalgia.
I hope that I will have the opportunity to be your guide if you come here.
I would like to say goodbye and thanks so much for all of you who take the time for reading My post. See you all in next post!
                               ❤️ MY SON-DUY XUYEN-VIETNAM WITH LOVE❤️

[//]:# (!pinmapple 15.764265 lat 108.124485 long d3scr)[//]:# (!pinmapple 15.764265 lat 108.124485 long d3scr)