I'm taking the time to document some of the precious metals I have collected. Among these are junk silver coins.
These particular coins are Walking Liberty half dollars, of which I have 12. These coins were minted between 1916 and 1947, at the hight of World War I, and saw the end of World War 2. They are 90% silver, and 10% copper. Each one has about 12.5 grams of silver. Given their condition, they are considered for their melt value alone, which is currently about $6.50[src]. Altogether, this small hoard is worth $78 at today's prices.
Given how worn these coins are, I can only imagine some of the pockets they were in while in circulation. If and when they are ever melted down for their silver content, it will be a bittersweet day. The currency of the greatest generation. Even in 1947, they had the same purchasing power as $5.84 in today's money[src].
---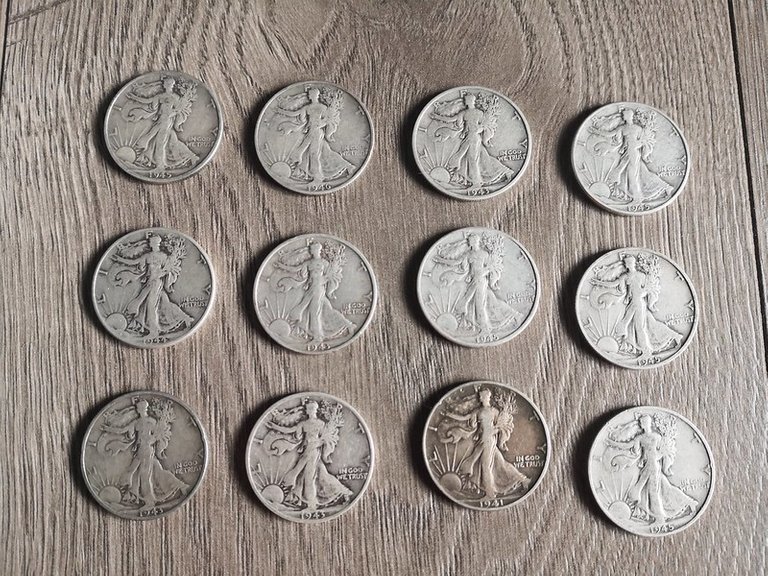 Heads
---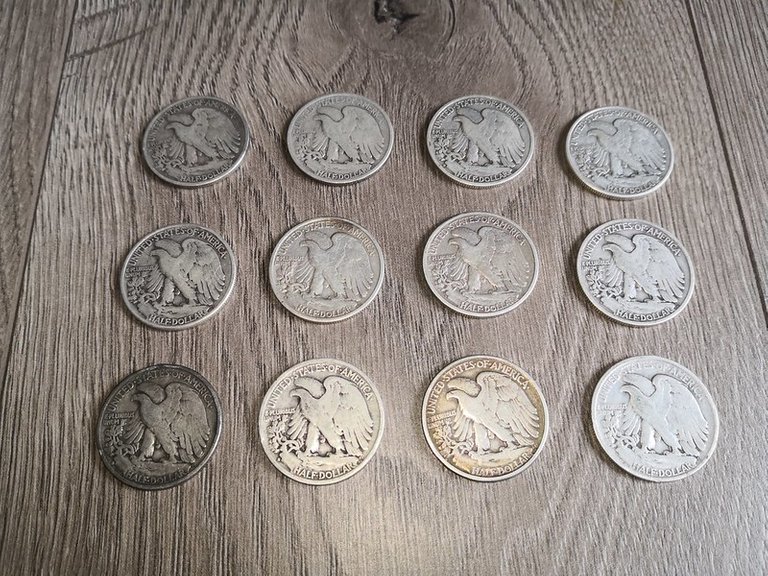 Tails
Ref: https://en.wikipedia.org/wiki/Walking_Liberty_half_dollar