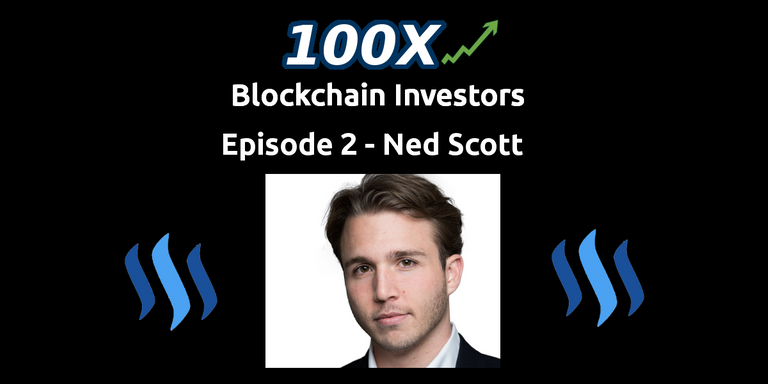 100x Blockchain Investors Weekly Webcast - Episode 2
Come join us next week on Tuesday, Oct 10th to meet our very own Ned Scott. He's the Founder and CEO of Steemit, one of the leading blockchain social media companies in the world. Steemit has over 350,000 registered users and is ranked #2,150 for worldwide website traffic according to Alexa. Ned will give us his insights on the recently launched Social Media Token platform on the Steem blockchain!
>> Click here << for exclusive access to the live show so you can ask Ned questions! If you have a webcam we might be able to bring you online to ask your question in person. You'll also get access to the raw, unedited, full length replay instead of our edited and sanitized Youtube/Dtube version. I'll also stick around an extra hour after the show so you can ask me any questions about tokens/ICOs/crypto investing etc!
PS First five to email me at: jun@100xinvestors.com will get complimentary access. I'm trying to keep these live sessions small so we're charging $10 or 10 SBD otherwise.
Best,
Jun Dam
Host/Organizer
100x Blockchain Investors