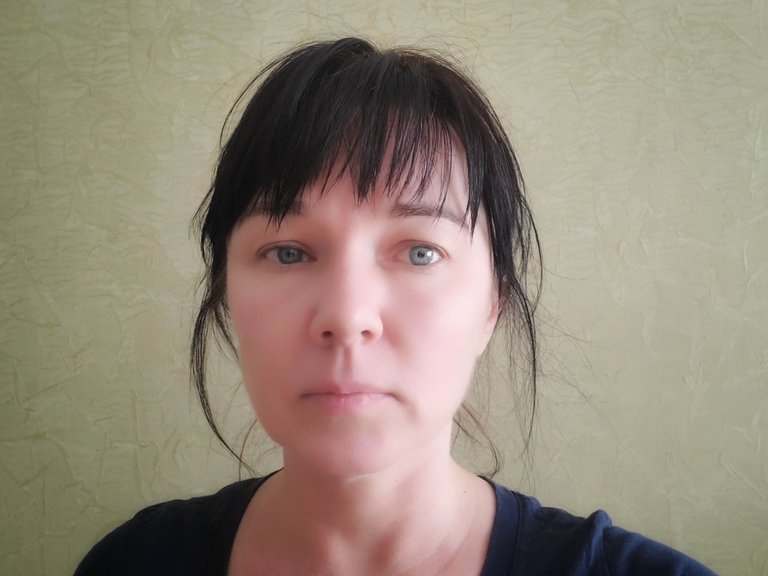 Hello there!
My main goal for yesterday is achieved: I am alive, and Nick too. Right now my main goal is sleep.
I don't think I slept more than a couple of hours since 5am yesterday. The night was very distressing. We were waiting for the bombing, then the saboteurs, as in other cities. They went into houses, took away clothes, threatened and demanded something. In the basement with me was another woman and 3 children. We saw a suspicious man only once, in the morning, but I managed to close the metal door before he approached.
After that, I returned to the apartment to sleep. I didn't turn off my phone because I must know Nick is okay (he is okay), and there was another warning that a column of tanks with "Kadyrovtsy" is coming from Belarus. This journey takes 2 hours.
I was tired and exhausted, so I closed all the windows (don't care) and settled down dressed on the couch. Yesterday taught me that getting dressed when you wake up to the alarming sound of a siren or an explosion, and your hands are shaking, is very difficult.
The phone kept getting messages, then my brother called and I had to open my eyes. The feeling was that even a bomb explosion would not make me get up.
What I know for now.
Kyiv left standing.
Transport is not working. A bomb hit an apartment building. The fighting was all night not far from me, but they passed by. Explosions can be heard even now, also Nick said the situation is good.
I have no strength left for fear. I have a terrible headache and not thinking straight.
Communication network works, water and electricity are available. Even gas (I live in an old house). The weather is nice and sunny.
I tried to sum up for myself how are things, which cities are still in danger. So far, the main danger is occupied nuclear power plant. We have a sharp saying: it's a monkey with a grenade.
I hear siren and explosions, and I must be crazy (although don't feel so) but I am staying home.
The teams of all TV channels of the country have united and broadcast one round-the-clock marathon with current information on main TV channels. Poor people, they also need rest, now I understand perfectly well what that means.
After the shelling or bombardment, investigators arrive on the scene and document the evidence for the international court.
During the last day, Ukrainians transferred to a special account for the army, opened by the National Bank of Ukraine, more than UAH 300 million.
Metro (subway) in Kyiv dont work as a transport, only as a shelter, and it is open.
My plan B was to drive toward west to my hometown. All my family and friends from there expected us to come. Why we stayed in Kyiv? Did you see "Good Omens" mini series? Remember Crowley was stuck on the M25 as a ring of fire surrounds London. This is how exit roads looks like on Feb 24th. The road to nearest big city toward west took 10 hours, and it's only in 140 km. I didn't want to be a target on a highway, without a toilet, when gasoline is limited to 20 liters per car, or not for civil people (only for emergency needs). On the next day, when we knew Nick will join Territory Defense I decided to stay here with him. Here in Kyiv, he and I are our only family and need to stick together. And today it turned out that bridged in western direction are blown up. I wonder, is there markets or supermarkets that are still open? Do they have bread? And what about pharmacy? I don't make supplies of food, and on Thursday I was going to replenish food supply. I even bought something from my list. So far so good. I have enough of water and grain.
Internet disappeared oт laptop. still have mobile connection. Go to basement.


13:20
Nick has just called. I can't put details here. All I can say I don't smoke but need a cigarette. One more my neighbor has just left by car in a hurry. I wonder where did he go, and how many of them are still here. 😟
Curfew is changed to 17:00 - 8:00. All civilians who will be on the street during the curfew will be considered members of the enemy's sabotage and reconnaissance groups.
It was fake!! All bad news was fake! I don't know how the provocateur got to them, he is now being interrogated. We need him alive, for The Hague! 😠 Nick and the guys stay to protect us, they have everything they need. All our losses are one cigarette. Hold on!
My neighbor is back. He went to the gas station to fill up the car. There is gasoline. 👍 Although the parking near the apartment is empty, he warned that he parked his car as close to ours as possible so that the saboteurs could not drain the gas from the tank.
I think I better wash my hair while there is water and electricity, and have some meal. Or make a tea, and calm own.
Across the country, people are reporting individuals marking residential buildings, gas supply pipes as targets for shelling, and adjusting enemy fire over the phone. During interrogation, they say they are doing it for money. I try to imagine what can make me, at a time of war in my country, knowing what is happening, mark the roof of a house, knowing that living people and their homes, everything here, will be destroyed. My brain is torn. It's just another reality.


15:00
Bridges across the Dnieper River, which divides Kyiv into two parts, are closed to civilians. The saboteurs are trying to get from the left bank to the right. Therefore, anyone who tries to cross the bridge will be considered a saboteur. No problem. My home is here and I'm staying.\
"I need anti-tank rounds, not taxis," president Volodymyr Zelensky said in response to a US proposal to evacuate him from Kyiv. I never thought I would be proud of him. Country of heroes!


It's interesting how the brain works. (Does it even work? I hope so). It tells me that I am calm and in control. I get up from the couch, make two steps and don't remember what I was going to do. I filled the kettle with water, waiting for it to boil. Turns out I didn't turn it on. Then I tried to get it out of the microwave. I take not what I wanted, I make mistakes all the time .. It seems that my autopilot performs the usual operations, but in a random order.
All my things are by me packed and ready. But I don't remember what is where. I remember only where the documents, first aid kit and rifle cartridges are. Found pitards. I've never used them, but they might come in handy. Oh, by the way, need to add matches.
It would be nice distract myself, to talk to someone about anything, but not about what is happening. But I'm home alone. And my friends and relatives want to know only one thing - how the situation is here. I can't concentrate on a book either, I don't have the strength to cook food. I could watch some silly movie, but I'm afraid of missing important information or the sound of an alarm. Well, at least I was able to eat some chees and bread and our Ukrainian local delicacy - salo. No more alarm notices, this is good. We'll see how it goes in the night.
Oh, by the way! Alcohol doesn't help. At all. It did not relieve stress and trembling, but my head became cloudy, and this is not at all what I need now.
Curfew has begun at 17-00. I can hear our military equipment is riding by , and sound of explosions. Stay at home so far.
Nick came up with idea to join volunteers that works at their location. They need help and I gonna join them in the morning.
Explosions are getting closer. See you!
I am okay. After it became more less quiet, I returned to my apartments and took a sleep for 4 hours.
I have water, electricity, internet, television works intermittently, but it works. She answered all the messages, there were many of them, even from a colleague.
They say the situation could change very quickly. The occupiers launch missile strikes on cities around Kyiv. Nick is fine. He was in the combat patrol, now resting till 4am. Barricades and checkpoints in the city.
The missile hit the oil base in 40 km from Kyiv. People are warned to close all windows. So far, evacuation here is not nessesary. But it may cause environmental disaster.
Sad news from my hometown of Ivano-Frankivsk. My mother recently underwent heart surgery. She was in the hospital when the war broke out. They were urgently sent home. My daughter is with her. But she needs bandages and it is very difficult for her to move. When the alarm siren sounds, the mother cannot move quickly. Yesterday, my daughter and her boyfriend helped her out of the house, but she will not be able to walk anymore because she got worse. And I can't help her. 💔 😟
03:00
Staying awaked and prepared. I read about losses and victims. 3.5 thousand Russians were killed, almost 200 more were taken prisoner. Ukraine has lost 198 civilians (including 3 children) and has 1,115 wounded. No info so far how many military were killed. I do not believe that the captured Russians, who all repeat the same phrase that they did not know where and why they were going, are true. When I was awakened by the sound of explosion at 5 am on February 24, I knew immediately what had happened.
"Ukraine appealed to the Red Cross to take the bodies of Russian soldiers from Ukraine and transport them to Russia. These are thousands of bodies of occupiers. This is a humanitarian need." Do you realize it?? It's horrible.
But I feel sorry for their relatives. I am also a mother. I can believe that they were not told the truth about what their sons would do. What is happening in their souls now that they understand what is really happening? Your son, whom you love, turns out to be a murderer, including civilians. In the better case, he is alive and being held prisoner. After all, Putin will not be harmed. His life is not in danger, and he will not be left without money for living or food or a roof over his head. Russian television recognized for the first time that one officers died "honorably fulfilled his duty to protect Donbass." So that's what honor is! Is it possible that Kyiv is Donbass also? Is Ivano-Frankivsk Donbass too? Or Kharkiv? I'll check the map again ... In any case, Donbas in Ukraine too, they should not forget this. It's just temporary under occupation.
I want to make it clear. Yes, I sympathize with some Russians. But Putin forced me to choose - me or them. And I made my choice right away and without a doubt.
I confirmed that the curfew in Kyiv will end on Monday 28th 8:am. God it's Sunday already. But it means I can't get to volonteer point. I will try to call them in the morning and work it out.
Important clarification. It was my mistake to call russian soldiers occupiers, because they haven't occupied even a single more meter of my land yet, except Crimea and Donbas/Lugansk. 😉 Good night!


To be updated.


My dear, dear friends here on Hive. You help me to hang on! Your kind words, your support is deeply appreciated. Sorry that I don't reply to all of them, I know you can understand that.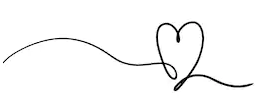 I thank you with all my heart from all over Ukraine. For staying with us and praying for us, for your supports, for pressuring your government, for going to meetings, for not being afraid to spread information and tell the truth.
War is very scary and cruel. We will stop it together.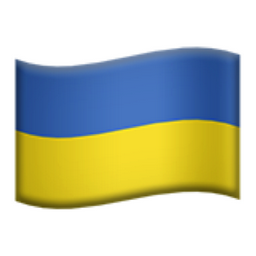 source