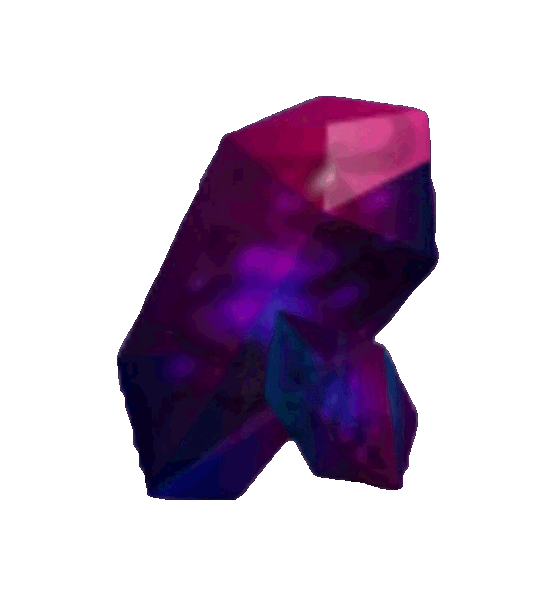 Splinterlands is an exciting NFT trading card game. You can play and earn crypto on the way. You can buy sell or trade your in game assets on third party or peer to peer markets. Start your Splinterlands adventure today with my affiliate link:
SIGN UP FOR SPLINTERLANDS

DISCLAIMER! Non of the 3rd party websites I show in this post has paid me to promote their services. Always do your own research when dealing with 3rd party sites on the blockchain. I will not take responsibility for you not being able to handle your shit!
All these sites have been tested by me on desktop using brave browser, I do not know about the mobile performance of these sites!

TOOLS for Splinterlands


If you just started out playing Splinterlands you might be overwhelmed by all things happening in our ecosystem. And yes this is not an easy terrain to navigate.
First of all, simple baseline rules that save your assets and sanity:

- No team member of Splinterlands will ever ask you for private keys on the splinterlands Discord or in DMs!

- Note this: as the space grows so grows the number of entities trying to take advantage of you!

- Never share your private keys! Never have the backup file of the private keys opened and visible on screen! Never ever sign into a service you do not know!
- This is the blockchain if your account gets stolen, you are fucked! Period. Your assets can be moved within seconds and you will end up holding empty bags!

TOOL #1 CARD LOCK


To keep your cards secure even if your account gets hacked, lock your cards!
The card locking function can be used in game and it will lock the card for a time period of your choice. (max 30 days)
Note: if you lock your cards you will not be able to transfer or sell them before the unlocking period is over. You can still delegate and rent it to other players, that is not affected!
In game click on your inventory select the card you want to secure and click on the lock symbol.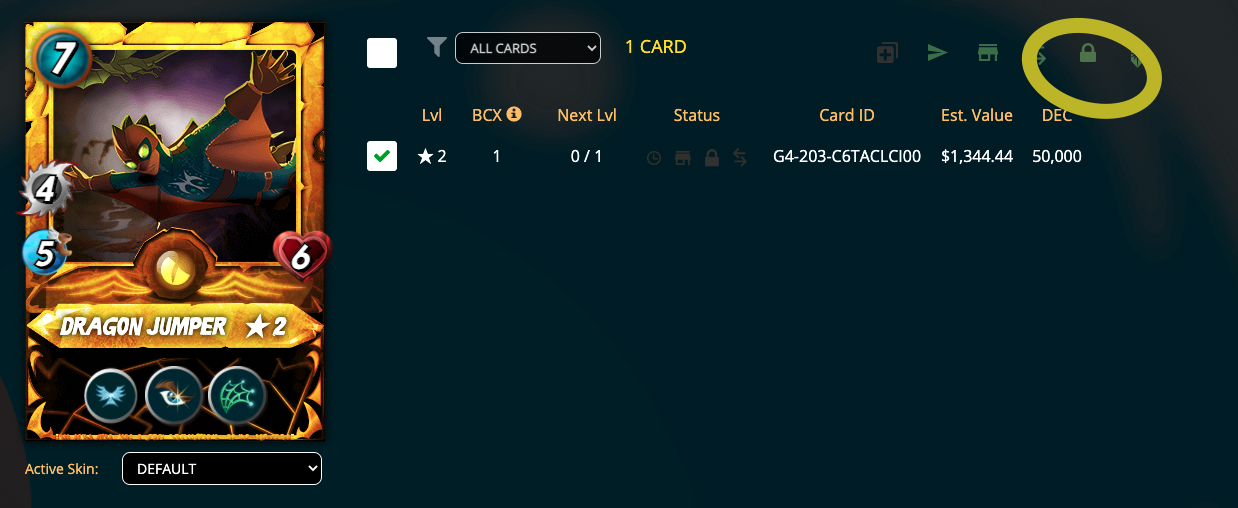 You will see this pop up, and can now enter the time lock period and click on lock card.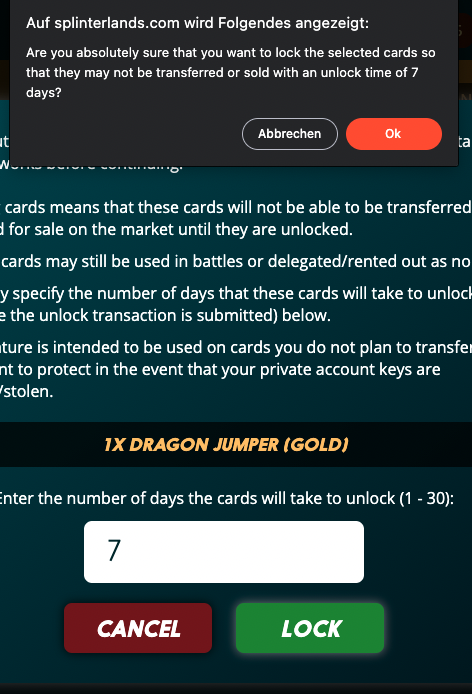 You will be asked once again to confirm you really want to lock your card. If you are 100% sure you want your card to be locked click ok and sign the transaction with the keychain extension. If you user hive signer for transactions than you will sign it there.
If your card is locked succesfully you will see the little green lock symbol highlighted in the card menu.


TOOL #2 PEAKMONSTERS.COM

If you rent cards on a regular basis and use the in game interface you will have a hard time to keep up with all the rentals. You must check out PEAKMONSTERS
If you have any concerns or need support you can go to their DISCORD: https://discord.gg/EcwpENrCPc





The user interface for both the rental market and to manage your cards is just so handy when it comes to handling a lot of cards at once. You can view your cards in a grid or as a list or in bulk.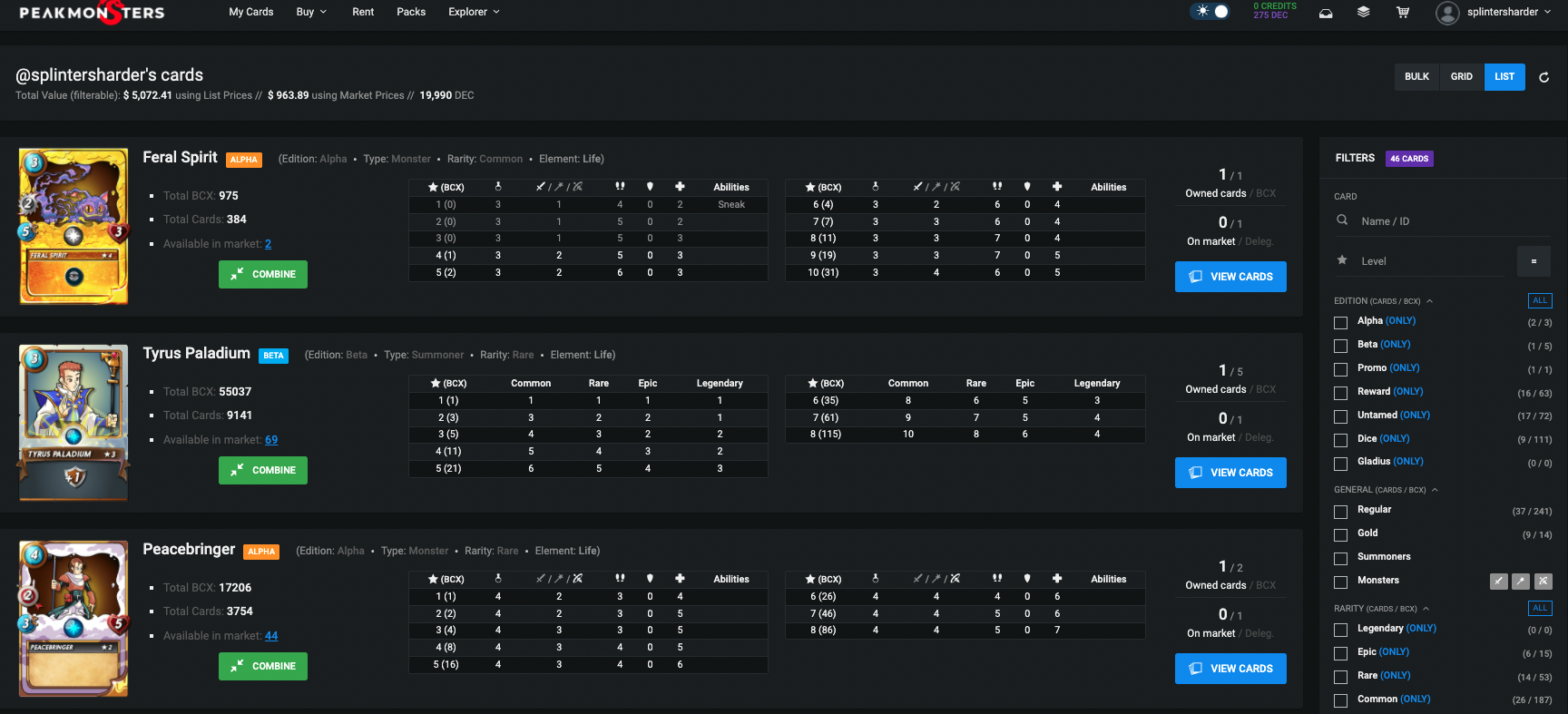 You can basically perform all card actions from renting to listing and even combining cards. You can also put together several cards and sell them as a set. On the right side you will always see a lot of options to filter your cards. This comes in handy when you want to rent cards for a certain splinter or you are only looking for summoners. You can filter for gold foil cards and even switch on a little filter that gets rid of all the rental listings that have a cooldown on them.
Also peakmonsters is the number one place to check all metrics for splinterlands.
The site has 5 main categories:
My Cards shows you your collection and you can see the collection value here as well.
You can check out your or anyones collection by going to https://peakmonsters.com/@USERNAMEADDEDHERE/cards
Buy takes you to the market. You can see market trends on certain cards see the lowest list price and see what bids are made for certain cards.

Rent takes you to the rental interface where you can as the name states rent cards.

Packs shows you the effective cost per pack and you can choose any edition in the drop down menu.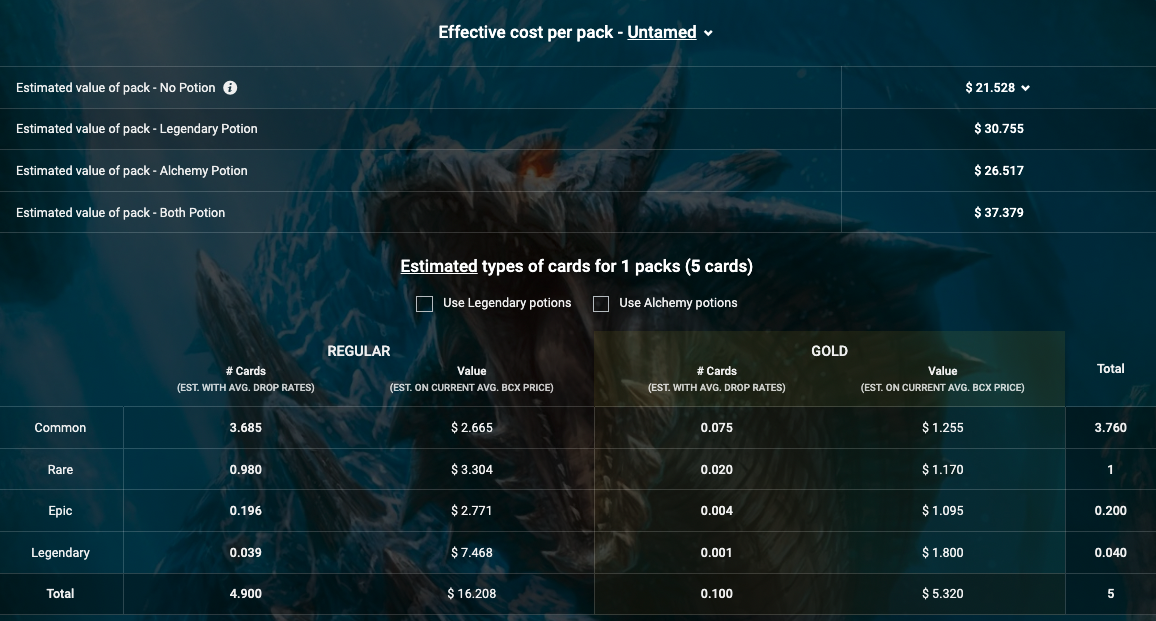 The explorer page shows you all recent splinterlands transactions and you can check the tabs Dashboard to see the past growth of our community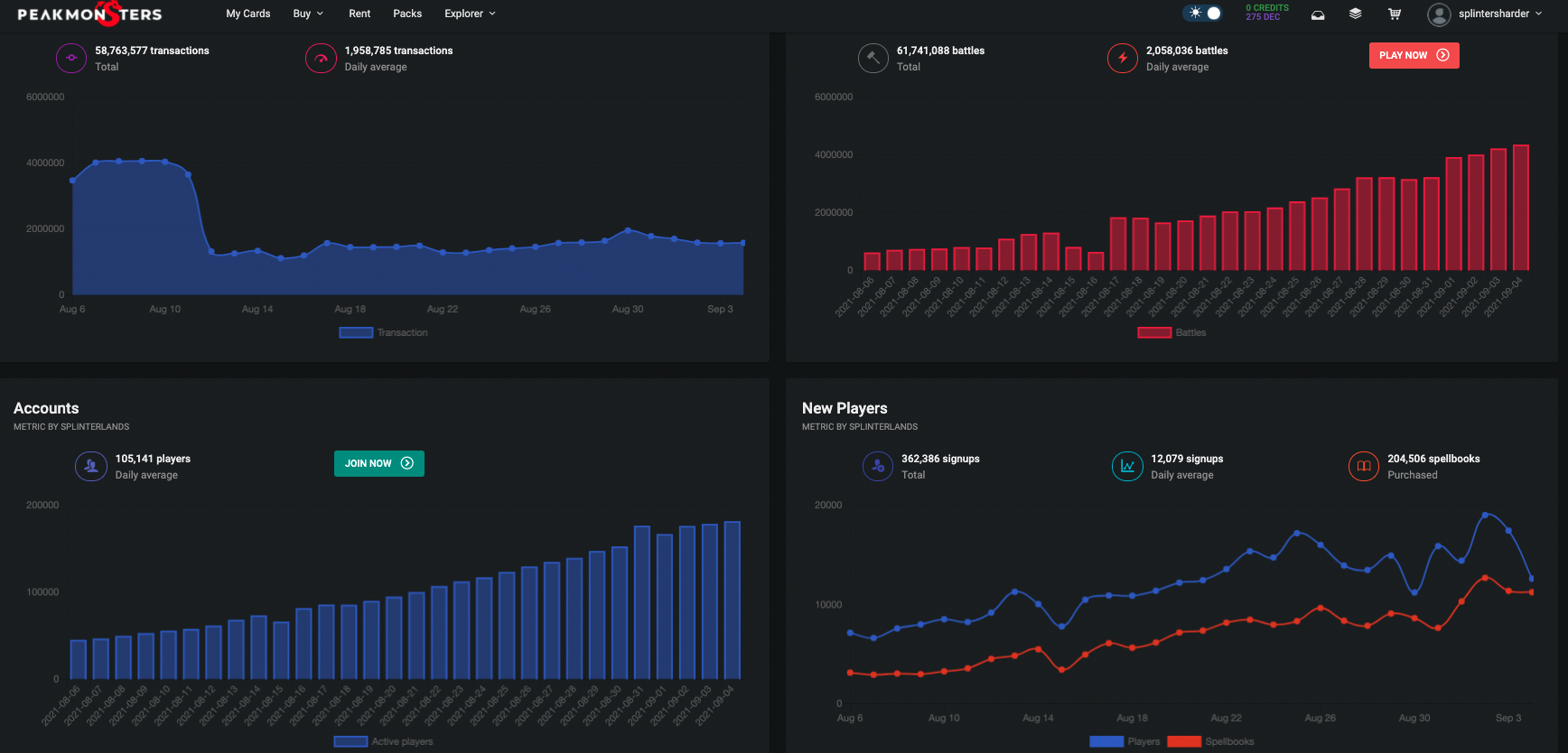 TOOL #3 Monstermarket.io

Ofiicial link: https://monstermarket.io/


Official discord: https://discord.gg/ktr2TKqQHD


Monstermarket is a 3rd party website and you can buy cards from the secondary market. You can save some serious DEC here by getting cashback from the market fees dierectly to your hive engine wallet. 60% of the market fee revenue is shared with the buyers.


Have a look what I got back in DEC for todays purchases:

So by using their interface to buy cards you get rewarded instantly! Thats a great service and there is some other handy tools on this site.
The market interface is easy to handle: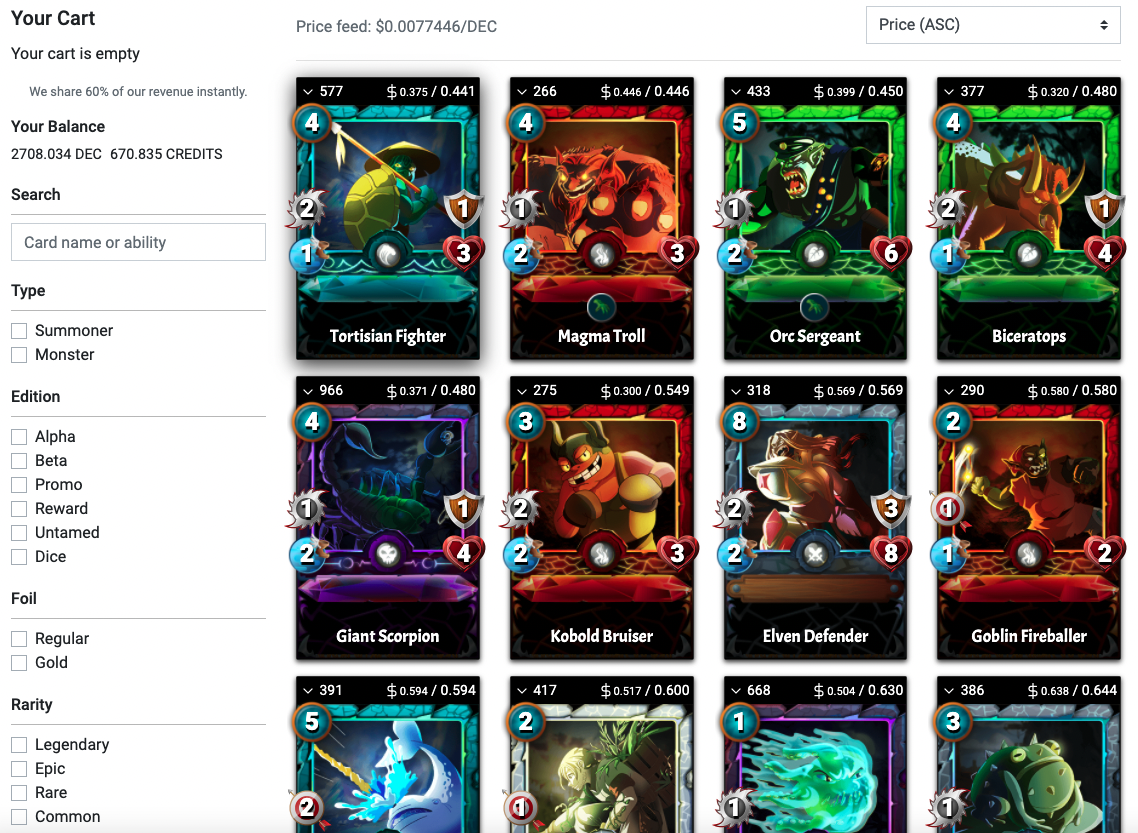 Introducing the Splinterlands Monstermarket cost estimator where you can check what you would have to spend on a certain deck. A lot of filters to switch on and of. Also you can filter for Editions or combine multiple editions. I checked what the cost estimator estimates for a gold league Fire Deck.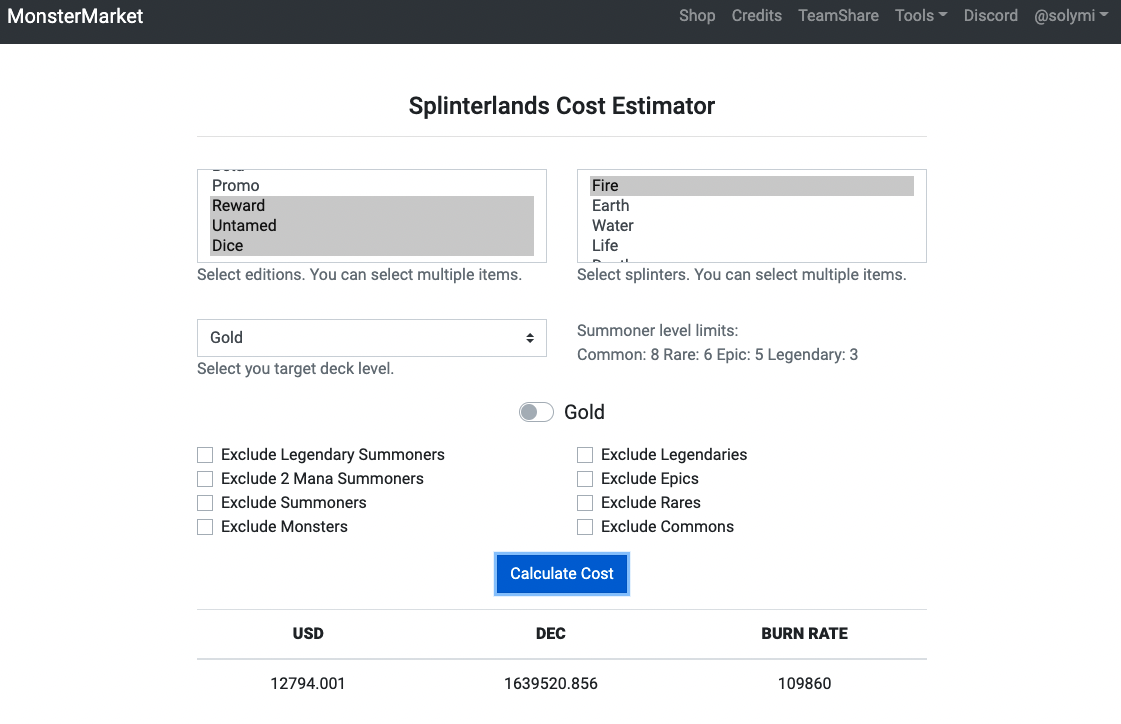 I don't know how the data gets analized but you have some interesting options and you can build imaginary decks and have a look where you could improve yours.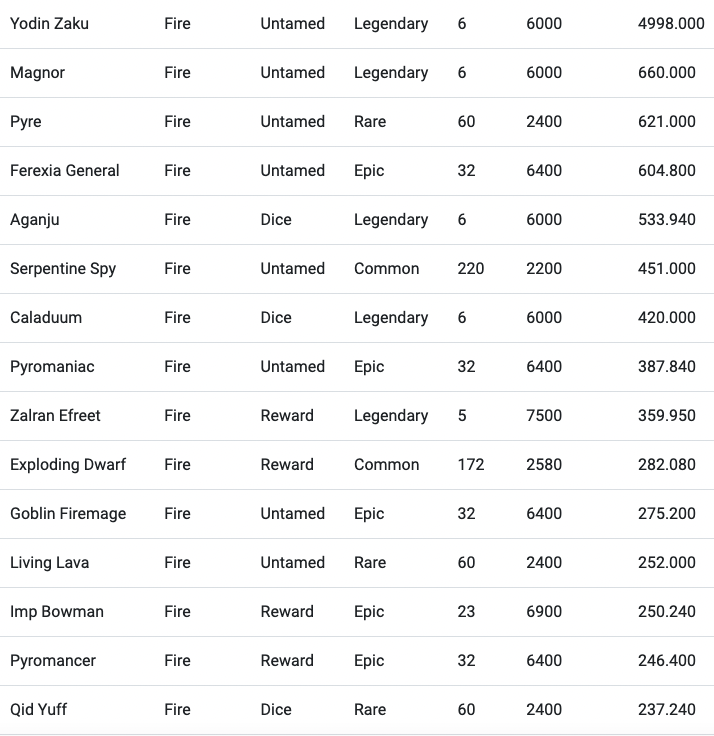 It lists cards that you filtered for and you can look at your options and analyze your own deck.
Also comes in handy if you want to check summoner level limits.
For the cashback directly to hive engine wallet I use this site.
Normally I check for market prices on peakmonsters.com and then head to monstermarket.io if I want to buy a card.
There is another 3rd party market place also giving you cashback but instead of paying the cashback to hive engine wallet you get it in game! Wich brings us to tool #4...

TOOL #4 cardauctionz.com




Ofiicial link: https://cardauctionz.com/
Official Discord: https://discord.gg/Yx2uey8qpZ
Another 3rd party marketplace where you can do some card trading. Here You get your cashback in formof CAC (card auctionz credits). Some of them you can exchange instantly on the credits interface with no fees and get your cashback credited to your in game balance. A small percentage are gifted CAC these can be used only on the site.
"CardAuctionz Credits (CAC) are pegged to the price of DEC. There is no fee associated with buying or selling CAC. Gifted CAC can not be sold." source https://cardauctionz.com/credits
The market interface comes with filters that are almost like on splinterlands itself. That is a very positive point in my opinion since it makes it easier for new players to find their way around the market.




The penny auctions 2.0 is in the making and you can check out @markuswahl and read up to date info on cardauctionz. If you like your DEC cashback in game this is the site to go to. Also the penny auctions could be an interesting and fun way to snatch some cards at a bargain price... no financial advice!


TOOL #5 SPLINTERSTATS
Official link: https://kiokizz.github.io/Splinterlands/index.html
Splintertalk BLOG of @splinterstats for all info on these free services. https://www.splintertalk.io/@splinterstats
This site does not look spectacular but it has some very important tools.
@kiokizz created some of the best tools for your splinterlands adventure and here they are:




The Splinterstats Season Report Card(https://kiokizz.github.io/Splinterlands/seasonReportCard.html)
is the easiest way to start blogging on Splintertalk. After the season ends you can generate your own season report card and check out your performance.
It comes with cool graphics and open text boxes that you need to fill out with your thoughts. You gotta writa a minimum of words in the text boxes otherwise you won't be able to publish your report card.

Make it a good post! Just posting your reward card with minimum effort will make your post drown in an ocean of reportcards.
Make it personal, talk about how you feel playing the game what do you like what do you dislike.
What card is your fav? And why?
How can you be a better player etc.... put some thought in and you will make some sweet SPT rewards and SPT makes SPS that is the magic of #splintonomics
The next is the Splinterstats Rewards Cards dashboard that shows you exactly what it states : "Data regarding the remaining reward edition cards for Splinterlands."
reach it here: https://kiokizz.github.io/Splinterlands/rewardCards.html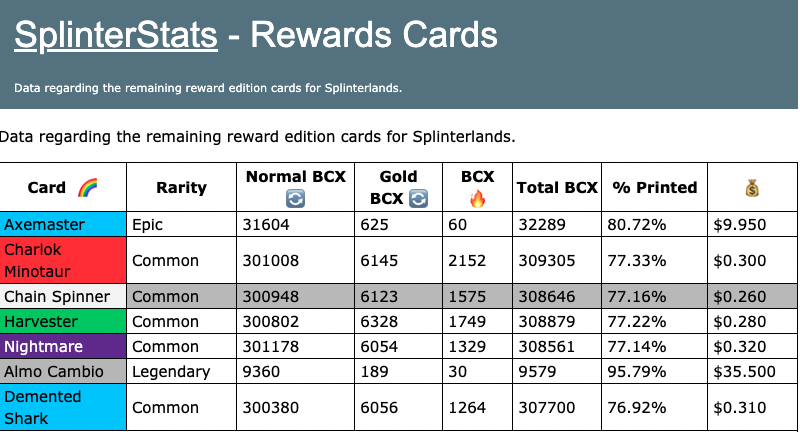 The third tool by Kiokizz is the card by league cap tool " a system to filter and sort Splinterlands Cards based on League Cap and other attributes."
You can reach it here: https://kiokizz.github.io/Splinterlands/cardsByLeagueCap.html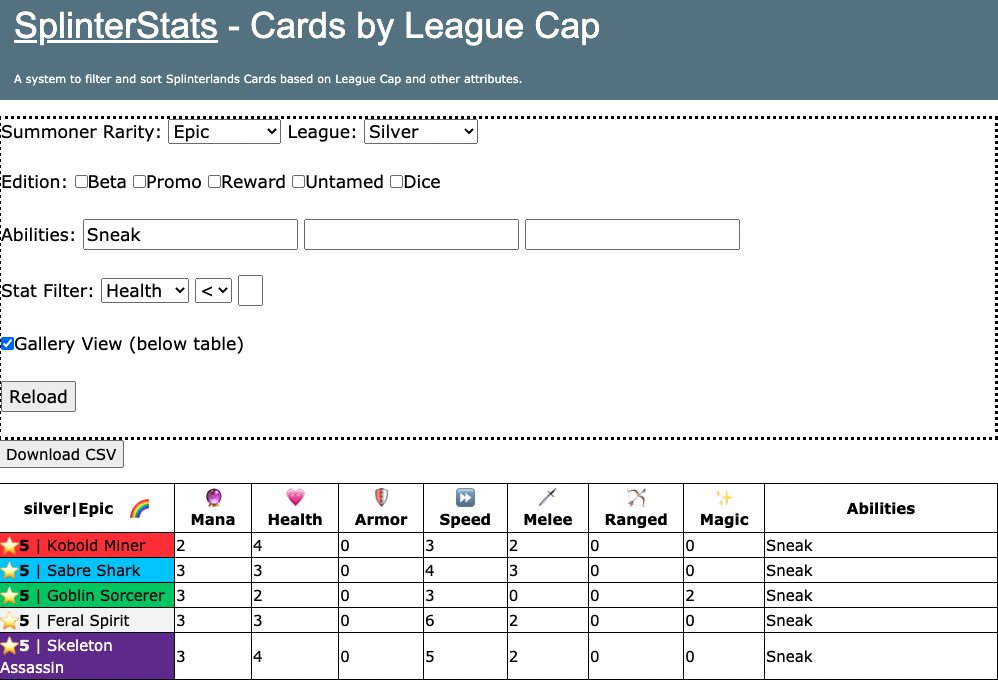 Here you can check what levels certain monsters can have in what league and also check for stats of cards on a specific level.
It is a handy tool if you wan't to do a deep dive in Splinterland tactics.
A great project and I wonder what we see next from Kiokizz

TOOL #6 BARONSTOOLBOX.COM


Official link: https://www.baronstoolbox.com/


Official DISCORD: https://discord.gg/ZcDsYDr9r3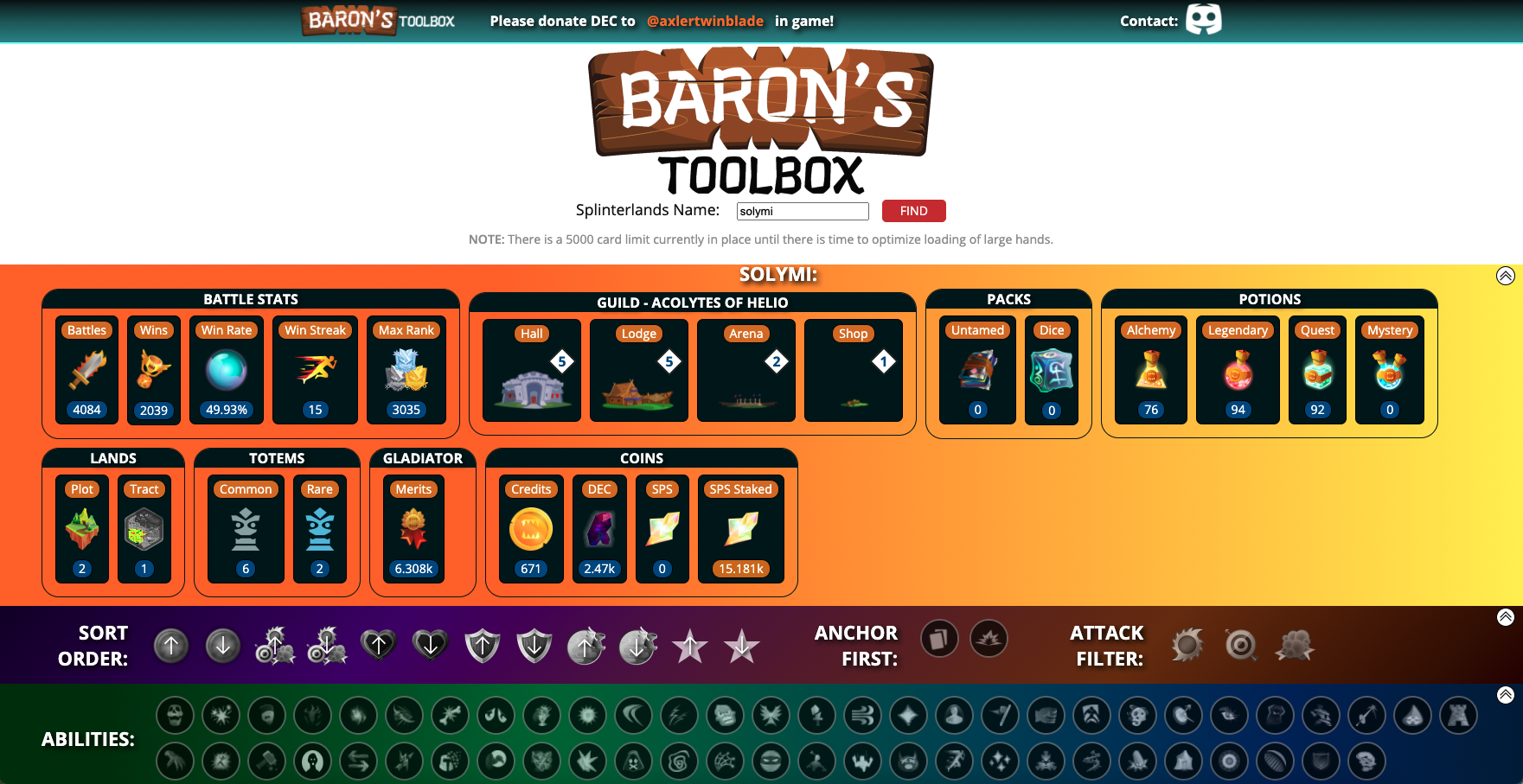 The baron's toolbox by @axlertwinblade is a remarkable dashboard tool and I hope to see some functions on the site too. When I talked with Axler he said he does not want to compete with other sites in terms of marketplaces, but that he is thinking of some guild managing tools. And I am happy to see that already there is a display for our guild @acolytesofhelio

You see a lot of data and the only thing I am missing is to see collection value based on market prices displayed somewhere.

TOOL #7 SPLINTERALERTS
Official Discord: https://discord.gg/cvktvxbPCD
Official link: https://splinteralert.com/
WARNING the site ask you for your active key to log in. This makes one click purchases possible, handle with care!
The site is in the early beta version and it states to check their discord for updates.
Its a simple tool that shows you live data on splinterlands card prices. You can filter for single or levelled cards you can put a pricerange and or the minimum change in % in the filters to narrow down on searches.
It takes a while until it loads but since it is looking for a lot of blockchain data its ok I guess.
Always double check other markets as well I never tried the one click buy action so I cant tell anything about that.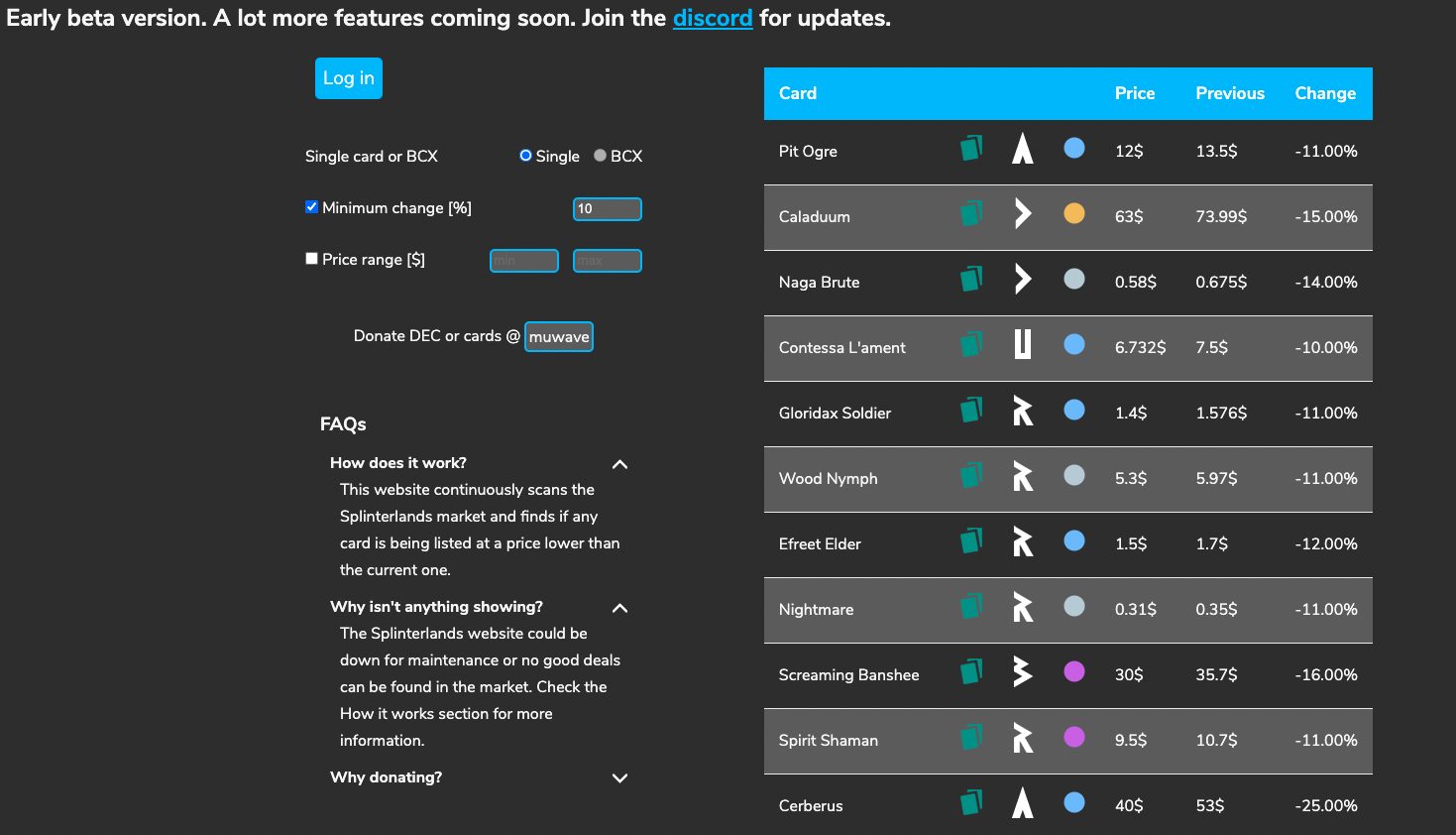 These are the seven tools I use on a regular basis. If you know any other tools please let me know in the comment section! I hope I could make your life in the Splinterlands a bit easier. Feel free to share this post with your friends who are new to the game.
Check out my other posts on splintertalk by clicking on the link below:


https://www.splintertalk.io/@solymi/