If you received a Discord invite as per below, leave the server and do not partake any further. Your account is NOT hacked.
Recently many users have received memos from @executive-board regarding Discord invites.

Many others users have received additional Discord invites from them on Discord.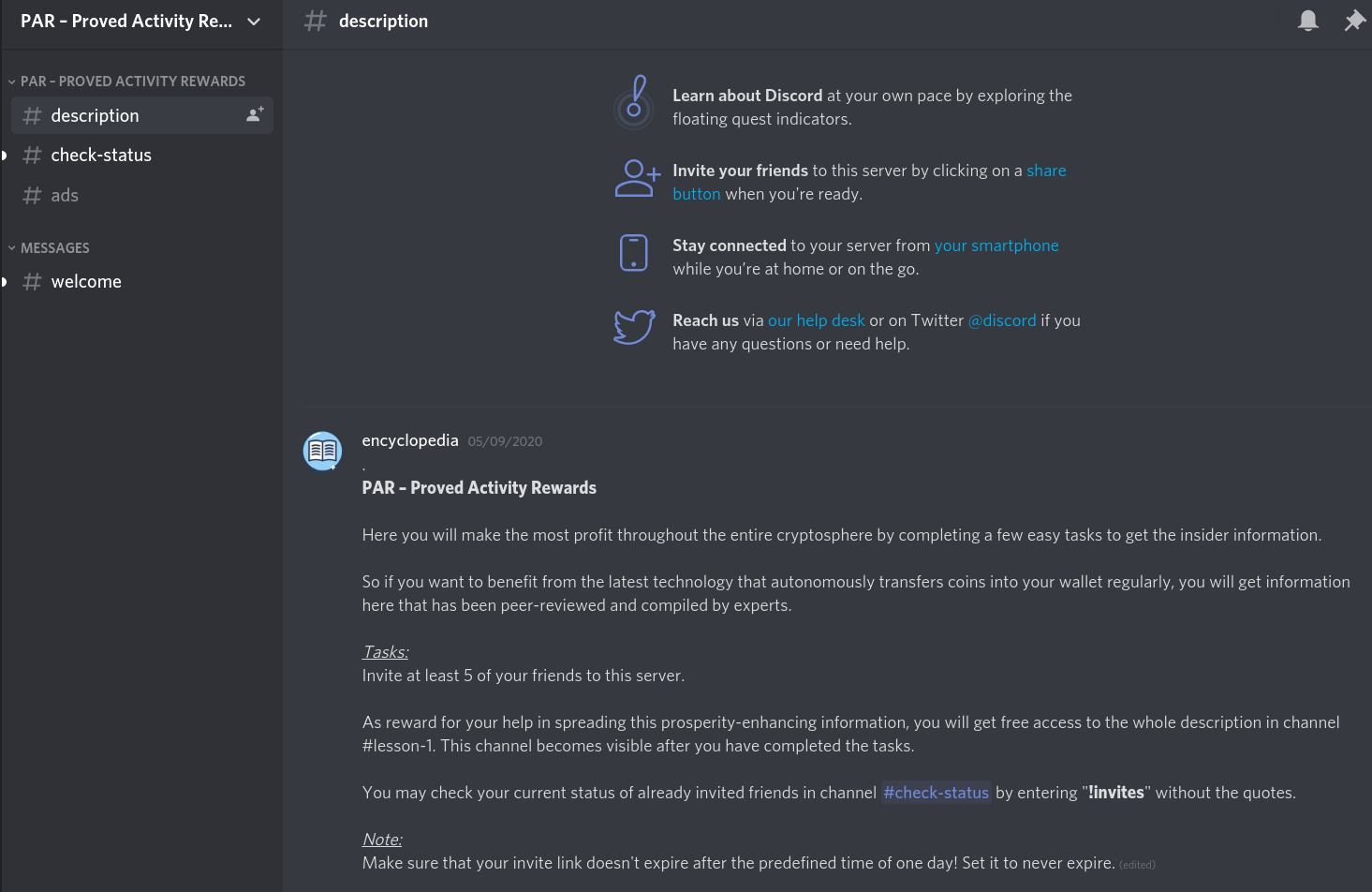 Investigation
We have received numerous complaints from users about suspicious messages.
Most complaints are related to potential phishing activity or an organized scam.
I have posted an official request for more information in the Discord server that was deleted. My warning there was also deleted.
Deletions indicate the lack of desire to be open and forthcoming about the intent of the server and the high potential of scam.
The @executive-board account is created by @apix.
The Discord server is owned by encyclopedia#6639 which is @apix.
@Apix, who despite being involved in what the community sees as various exploitative behaviors, is not known for phishing.
It is highly unlikely this setup is for phishing or hacking.
You have NOT been hacked.
Please carry on with your normal activities and ignore the messages and the Discord. If you are in the server already, go ahead and simply leave it.