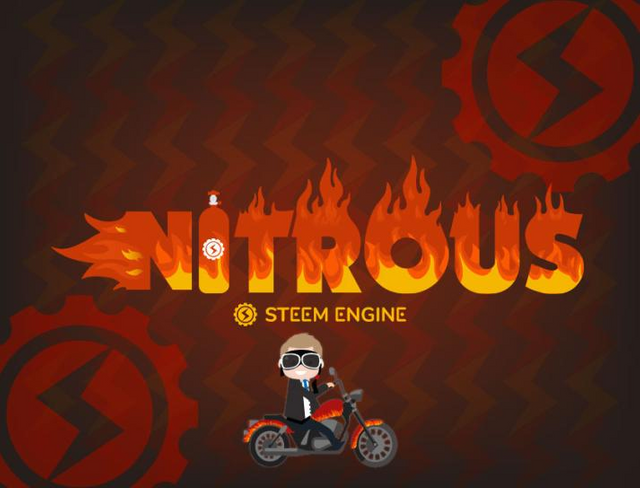 Since my last update to the Nitrous instance, as well as the rollout of the Scot changes (which is now live), I wanted to give a few more updates for what I've been up to. (Note edits to previous nitrous post filling in v1.0.6 and v1.0.7).
Nitrous v1.0.8 and Nitrous v1.0.9
https://github.com/steem-engine-exchange/nitrous/releases/tag/v1.0.8
https://github.com/steem-engine-exchange/nitrous/releases/tag/v1.0.9
Features
Author Recent Post box by @anpigon
Option to show icon if posted with nitrous by @anpigon
Announcement pane adjustments by @segyepark, allowing to show an announcement by setting up in Pinned Posts, e.g. here
Profile pages-- /blog, /comments /replies are now powered by Scot, and do not rely on steemd getState API.
Bug Fixes
Reset post bug fix for edits (When editing and submitting, it now correctly keeps the text that was edited when you edit again)
Fix error when going from main page to "edit post", sometimes has an error.
Fix small post page rendering issue when app info is not present. Thanks to @segyepark
Scot Bot Updates
Gzip compression is now enabled for the Scot API, which should reduce payload sizes for requests.
Now able to more easily set up a backup so we have at least two data sources in the event of failure. This will allow restoring from a backup state in the event the main node fails.
Mutes will now prevent payout for tribe muted accounts, and the frontend will stop showing posts from tribe muted accounts.
Now have get_discussions_by_comments and get_discussions_by_replies endpoints, e.g.
Monitoring
There's also now a simple monitor set up to catch more quickly when the scot bot is trailing behind. Note you can see the self-reported time lag using this link.
25% to anpigon, 25% to segyepark