So hello everyone how are you all hope so everyone is well and good so friends today the cryptocurrency market has almost turned out to be green which is a good indication but just check the market around 2 to 3 weeks there was all fud and panic all around.
Many people have sell there holdings as they got panic but everyone should remember one thing that if we tend to choose a good project then no matter what in long run the graph will always be going in the upward direction in most of the cases.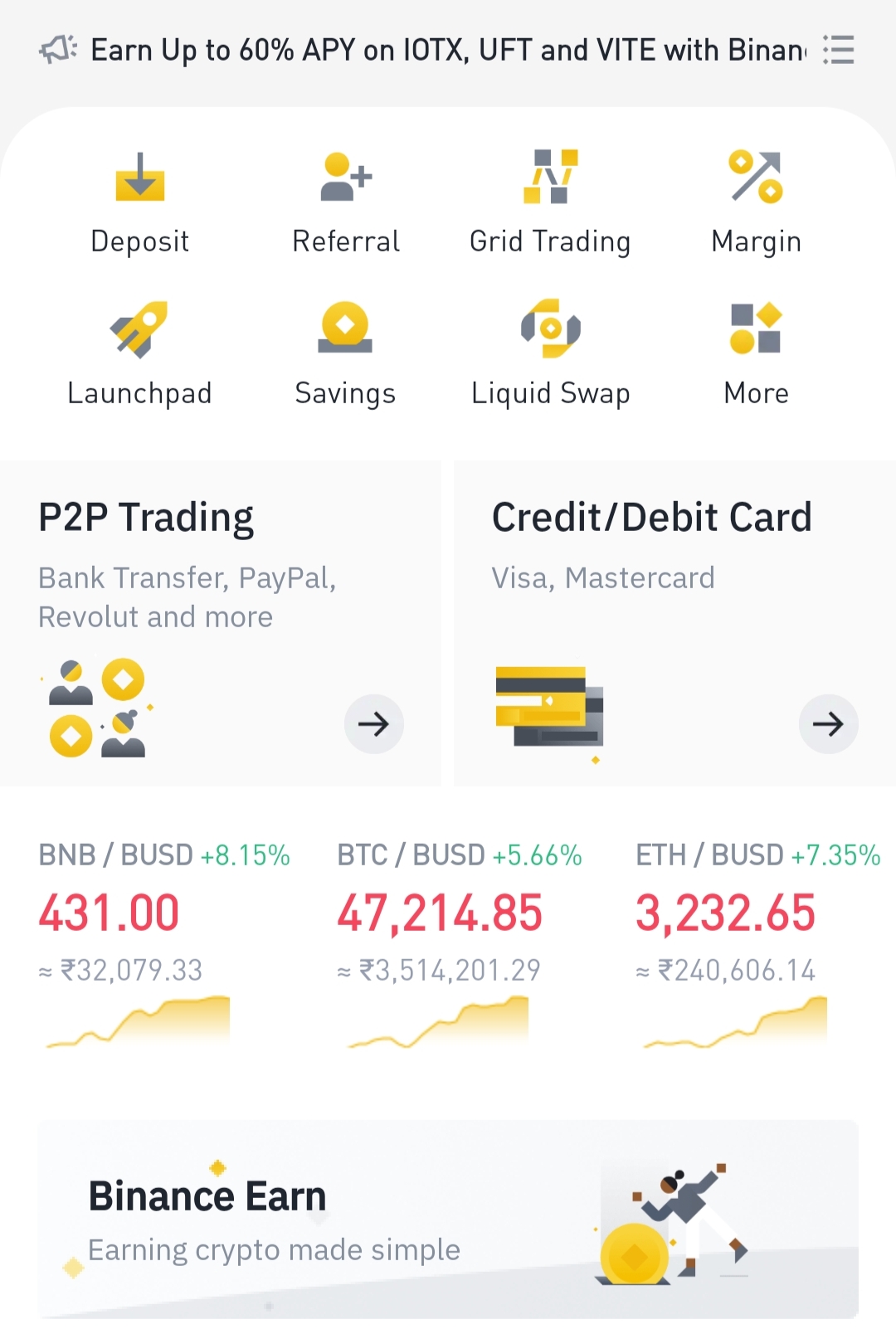 I never look at market when it is going down as no matter how strong you are it tends to haunt you so i only look around when i have to buy as those are the perfect entries.
Just for example if few weeks back you would have taken your bets then you would have got these coins at:
Btc 30000$
Eth 1900$
Bnb 280$
Even if you have not taken entry at the lowest point too then also these entries were gaurented.
So just be try buy when there is panic all around and sell when everyone is happy.
Thanks friends have a great day ahead.