ListNerds and more about Listnerds and I heard about it on Neo city - the place I go to when I am not doing my chores or playing splinterlands or posting and the like.
When I saw @burlarj chatting about it, I asked him and he with his generous mentality literally walked me through the steps of creating a ListNerds account.
it is the next big thing on Hive because it will I am sure attract businesses and marketers to hive and not just us bloggers who might write about it and share our posts. Marketing online is the biggest hurdle sometimes because the stuff we put on there can disappear within seconds, be it a post on social media networks that are now becoming more centralized of course, and with people losing their attention span, marketing a product is really a challenge.
When you create an account on ListNerds, you are given the option to choose between membership levels and if you choose the enterprise level, you get access to sending emails to so many users with one click and also be able to send two emails per day till the subscription ends.
Okay, so this is not an email service that sends emails to some paid-to-use person who just clicks it to get paid in peanuts. This email is sent to Hive users who actually read the post and can vote it up or down. The hive users can also reblog it and you can have unlimited marketing opportunities within a short span. Is that not a cool idea?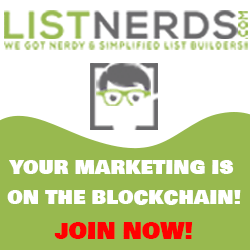 (https://listnerds.com/@sayee) - Please use my referral if you think I have convinced you to check this out.
There are a few primary steps involved in getting started with ListNerds.
One of the first is to make sure you have some hive around in your wallet to pay for the subscription. Using Hive pay gets you a discount. The next step is to buy and stake CTP tokens. Use the Solo mail to post your first email and write a few sentences about the post you want to promote and link your post of course.
Make sure to read the emails in the inbox and open the link, read and upvote or downvote as you like.
I have observed that spam is downvoted without any sympathy. So, be careful not to spam.
If you are intrigued by this idea of a Hive-based marketing technique, make sure to check ListNerds.
Have a business?
Hive has a huge userbase and ListNerds could be just the right tool for you.
Are you a gamer?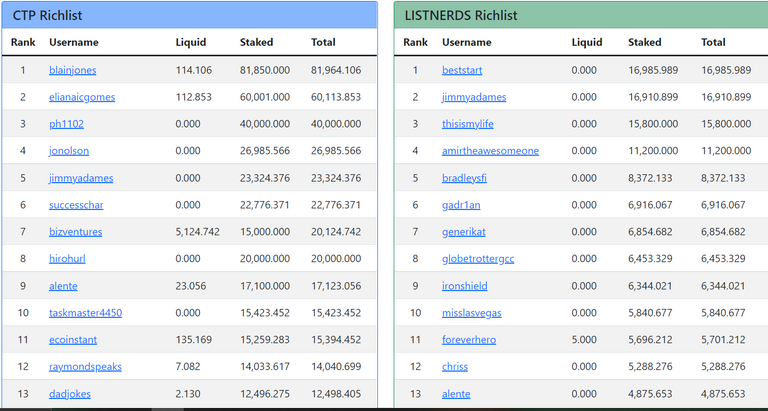 Hope to see your name there? Start now. Better late than never.