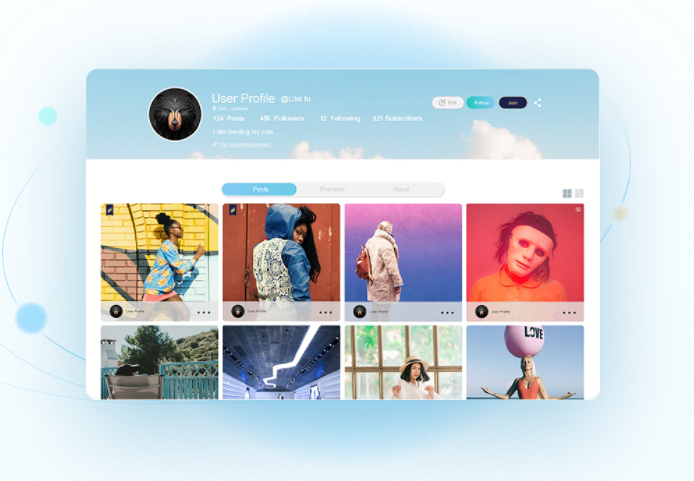 Are you ready to change the way you "Hive"?
Liketu - pronounced as "like to", was originally conceptualised in 2018 and briefly introduced during STEEMfest in Krakow.
Liketu began with a singular goal in mind, and that is to allow users from existing social media platforms to migrate over to HIVE with as little friction as possible, giving them the experiences they have now come to expect from our tradSoc contemporaries except with the benefits of being mostly powered by Web3 technologies.
Although the vanilla Hive experience remains cutting edge, liketu puts a playful spin on the frontend to update the experience in several key ways. We believe these interpretations of how an individual might choose to interact on Hive, will enable a broader base of participation, achieve higher retention, foster more atomic engagements and empower users even further than the core experience.
Be financially driven but enjoy the experience first and foremost.
The crypto industry is rapidly evolving. Buzzwords like "metaverse" and "web3" dominate the discussion. We are committed to bringing our vision of what those mean whilst providing an overall experience comparable to traditional socials but with all the benefit of Hive's speed, scalability and decentralisation.
Liketu is an amalgamation of all these concepts. We are focused on the visual stimuli. If you are a picture based creator (or even if you're not), Liketu will be a valuable tool to build your community based around your pictures. Think instagram, imgur, photobucket, patreon, with a modern Hive twist.
Tag and Search your pictures
In order to facilitate the efficient searching of pictures, we have created a picture tagging system allowing you to not only visually label objects in the picture with more granular descriptions, but also store these on chain as part of the post.
To start with, we have introduced 6 kinds of tag classes to differentiate between them. They are:
Tag a person (on Hive)
Tag a product
Tag a place
Tag a price
Tag a link
General hash tag
Searching is as easy as clicking any or some combination of the tags, and related posts with their images will be returned.
Financial incentives revisited
Liketu introduces a few alternative ways to contribute and engage with the community. While proof of brain voting remains, the broad expectation is that people will be able to freely post and engage without the financial incentives of the reward pool.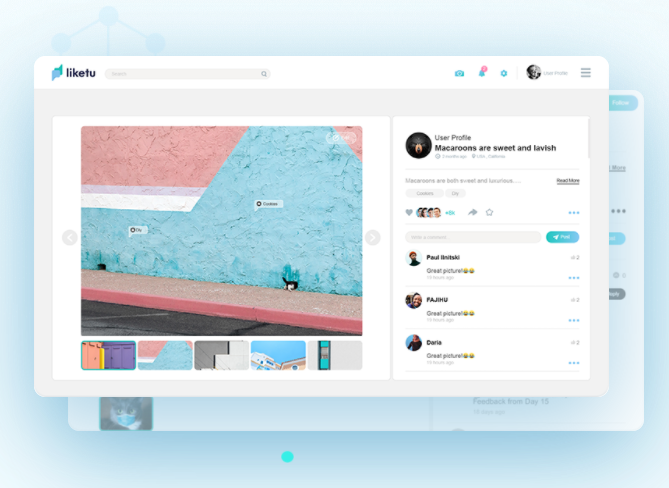 To achieve this, we have introduced synthetic "Likes" via custom_json ops. These have no affect on the reward of the post and is essentially an opt out of the financial incentive to keep things "pure".

Another feature, is the ability to lock your "premium" content to subscribers. This means you can post as much, or as little, with no bearing on the reward pool, whilst retaining the potential to earn from people willing to pay for access to your premium content!
So much more..
We have touched on the main features we intend to launch with but there are many more in the works, and even more planned after that. We are just getting started and can't wait to make Liketu a permanent home for Hivers old, and Hivers new!
Launch Date
Liketu will go live for public "beta" on the 19th of December, 00:00 GMT time!
Be sure for follow us on our socials to stay up to date with announcements.
We look forward to seeing you all very soon.
---

http://www.liketu.org

http://www.twitter.com/@LiketuOfficial