---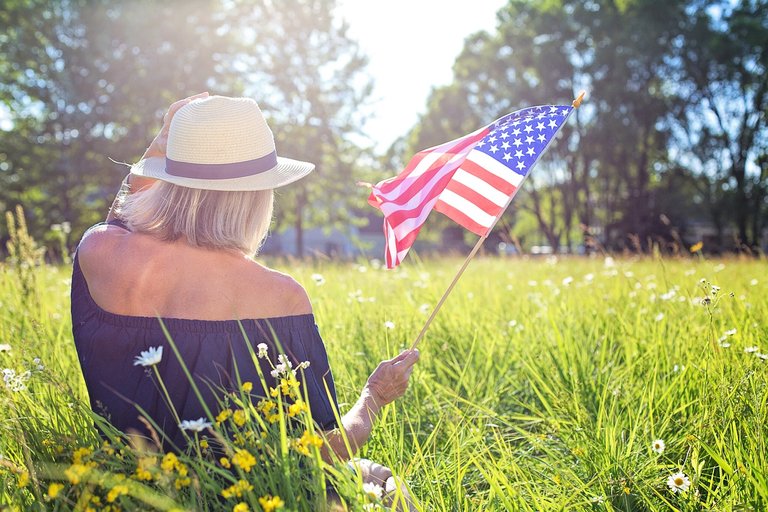 ---
I have been thinking about writing this article for a long time, but the last drop was a bunch of yelling drunkards with Czech flags drawn on their body. I met these guys on the way from work during the first third of ice hockey match of the Czech Republic and Canada, which they probably missed somehow, although they were very well prepared for it; not to mention countless fans dressed in Czech ice hockey team's outfits and the impossibility to go by car for a few minutes without seeing a car with a flag on it.
I have nothing against hockey, I like looking at this game; I appreciate the quality of the game, good hockey players as well as professionals in (almost) any other field. But I do not understand the meaning of the ubiquitous Czech flags (or a reason why receptionists of one corporation wear hockey jerseys); absolutely incomprehensible to me is the phrases: "our boys" or "Come on Czechs, we will win together!"... Why "our" boys? In what sense should they be mine, for example? And what does it mean "together" in that context? What share of a possible win would all the "Czechs" have?
These questions lead me to a bigger question about patriotism itself: why should I be proud that I am Czech or why should I be proud of what other Czechs have accomplished? What did I do for it apart from being born here? And the overwhelming majority of Czechs are not in a different situation. If somebody gets a citizenship based on their effort and endeavor (such people are there), I understand that he could be proud then. But where is the reason for pride of the others who are citizens just because of randomness? Not only they did not have to do anything for it, but they even got the citizenship before they could choose anything.
So where does patriotism originate? Although it is a concept of pride of something for what we do not do anything, which is essentially an oxymoron, the patriots are everywhere (and there are even more of them in the times of world championships in all kinds of sports). There are two main reasons I think: the first is government-controlled education – because patriotism is very much utilized by the government, thus they implement this to its citizens in their childhood; the second reason is probably some genetic equipment that encourages us to be cohesive with the troop. Our species survival in the past times may have largely depended on this instinct, so some of us may apply it on the whole nation or even the state. Of course, there may be other reasons... maybe the two reasons above may not be as important as I think. But I cannot come up with any rational one.
However, the crucial question – regardless of the possible causes of the patriotism existence – is what is this property good for and for what is it not? I see only one real advantage of patriotism (and it is quite questionable): people who have done nothing, for what they would be proud of, in their lives can create this pseudo-pride towards the nation; I find this contentious because I would say, that some individuals may lose motivation to actually do something in their lives. All other "benefits" typically include circle arguments, for example: we need patriotism to maintain our language and culture for our descendants; the answer to the question why this is desirable, of course, somehow refers back to patriotism.
The disadvantage is an easier manipulation by their own states that often like to be identified as nations; the good patriot is then willing to tolerate many things done by the government, to support its policy of protecting "domestic" companies and other regulation. The best patriot then takes a gun in his hand, and goes killing strange people somewhere the government sends him because he does it for his beloved nation, which must be true when politicians claim that. Of course, I don't say that this would apply to everyone; I have no doubt that there are also reasonable people among the patriots.
That is why I think that it would be desirable to distinguish two diametrically different things: if one comes to patriotism because he likes the history of some nation, its culture, habits, landscape, or maybe the local cuisine, it is a simple preference based on taste, so just like many have their favorite music, food, place, this person just like some nation; it is completely different when one becomes a patriot because he has been manipulated since he was a child, because such a person has a solid basis in his head for further manipulation. Distinguishing these two cases is, in my opinion, almost impossible in most cases; on the other hand, I am afraid that between patriots dominates those who, to a certain extent, have succumbed to brainwashing. Why? Well, preference based on taste should be somewhat random (of course, not entirely); but how many "patriots" would be "loyal" to other country than the one where they were born? Some definitely would. It is, of course, certain that some have come to loving their country based on their taste and preference. Everyone else, however, is a victim of insidious manipulation (and there are many of them, because there is just very small proportion of "patriots" that love "foreign" countries who must be the product of non-manipulated choice due to the variety of tastes).
Two conclusions result from that. First, I would like to recommend to all patriots to think more deeply about their patriotism; I do not claim that this must be necessarily be the above case, but there is probably a considerable chance that you have been manipulated (and it may be easier to manipulate you further). Secondly, it is a question for parents whether they want to lead their children to patriotism; I understand that some have love for nation deeply in their heart, but: isn't it better for your descendants if they come to such things by themselves than if you force them (in their early age) to respect flag, anthem and so on? Isn't the chance for later manipulation (for example, by politicians) much lower when they know why and what they really love?
---
Another articles
---
Česky: https://www.mises.cz/clanky/fenomen-zvany-vlastenectvi-1785.aspx
Author: Urza
Who is him?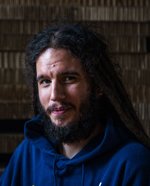 Urza is Czech anarcho-capitalist author, he has written about thousand of libertarian texts on the web and printed media and also the first Czech book on anarcho-capitalism. He lectures at schools and conferences,
made a number of videos
and is often invited to many discussions.