Did Do Kwon Sent $80 Million a Month to Secret Wallets?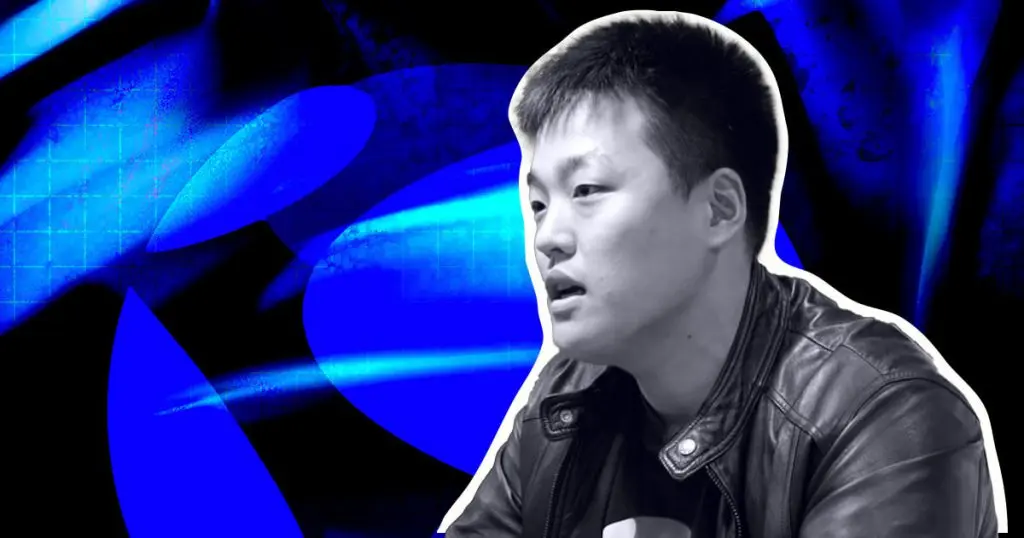 Source
Hey Everyone,
In a boring and slightly depressing crypto week the Luna Drama is unending and many new reports are coming out accusing Do Kwon (Luna's founder) of sending funds to secret wallets up to a month before the de-pegging and crash of UST.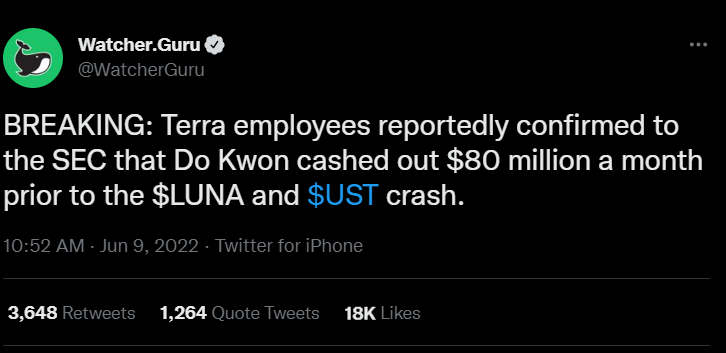 It looks like the SEC will continue to investigate the situation, and one thing that has jumped out at me all along is I never saw any transaction reports for the sale of the BTC that was backing UST nor does this story include specific transactions that I've seen.


If the Luna community and leadership wanted to create trust for Luna 2.0 this certainly doesn't help, and yet, it's hard to know how seriously to take this story, as it almost seems like internal rumors without and links to transactions and where the money would have come from.
I guess we will all have to watch the continuing saga of Lunc and Luna both of which are trading slightly up, and obviously substantially lower than pre crash levels. At first I thought with a committed community they might have a chance to rebuild, but as the saga continues it just seems to get less and less trustworthy and like maybe people should just accept the project's death.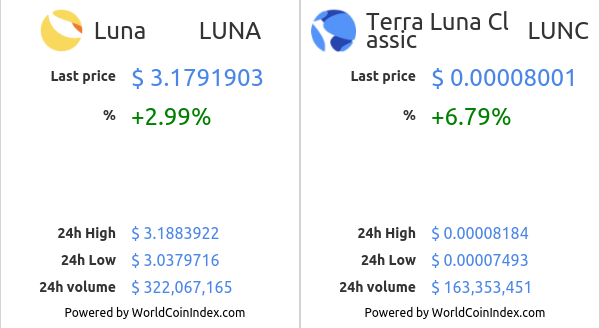 What are your thoughts on Terra Luna? Do you think Do Kwon ran off with the money?
Polygon offers Luna Projects Resources to Rehome