---
So, I've gone full time creative and I'm only managing to average a Hive post once every couple weeks… that wasn't the plan! That wasn't the plan at all!
Well I've been keeping pretty busy and trying to settle into my new lifestyle, although I still have quite a ways to go. Time is just flying by and I'm finding it difficult to establish new routines as of yet. Y'know how the days drag on when you're working a job you hate? Well with that job gone the tempo of my weeks has definitely sped up! Overall the change to being a full time creative and "drawing professionally" hasn't fully registered, but it's getting there!
A big boost to that mental shift came over the past couple days. Before my two weeks notice was even over at my old job, I was happy to be recruited by our very own Lars @kommienezuspadt to contribute to the EOS DETROIT art team. That team just relaunched their eosdetroit.io website where you can find my fledgling efforts!
The EOS DETROIT crew is filled with cool creative people and I think Lars has played quite a role in steering their brand toward art and illustration. So rather than some stodgy corporate photos, they wanted to have illustrated avatars instead, and that was my first task!
---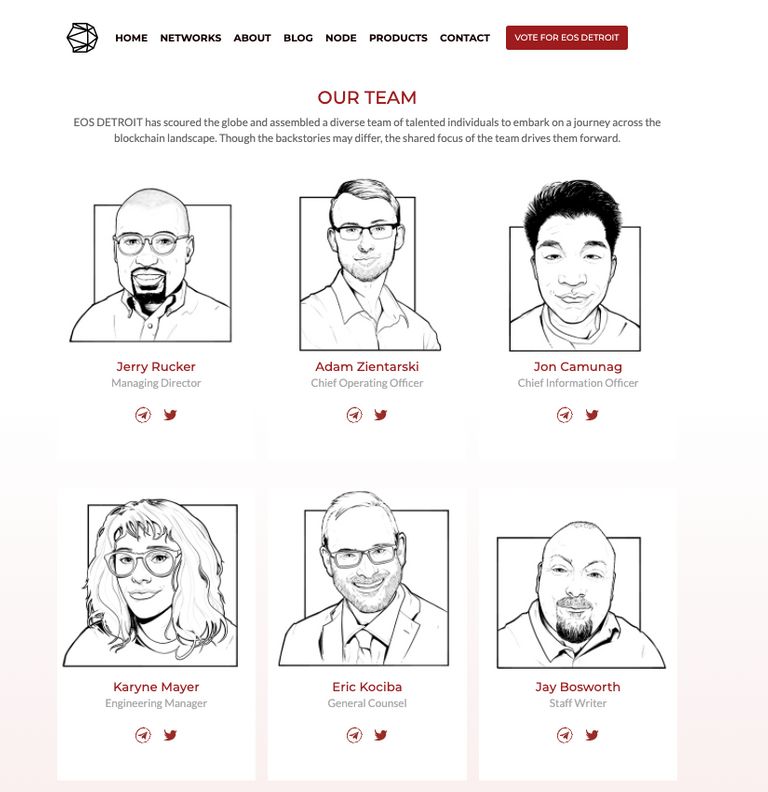 ---
https://eosdetroit.io/about.htm
---
This has possibly been one of the hardest easy jobs I've ever done!
The Easy: I'm working pretty straightforwardly off of photo references so no need to conceptualize or invent much of anything.
The Difficult: I still have to find out satisfying ways to render a variety of textures in digital pen & ink. Plus it's always a bit nerve-racking trying to do people's likenesses. Obviously I don't want to do a poor job of it and offend a new co-worker with a garish scribble on day one!
---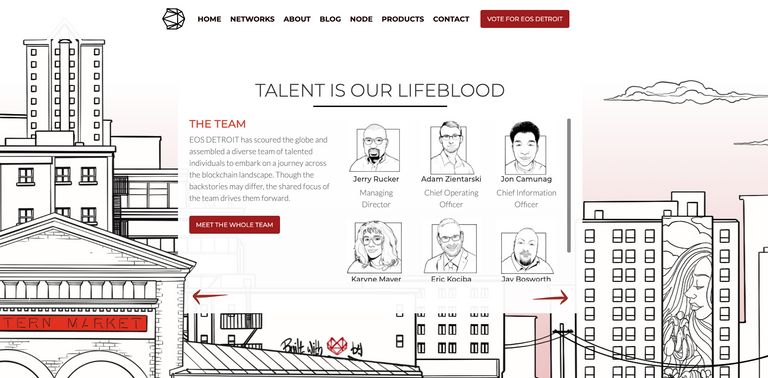 ---
The Rewarding: Seeing these drawings put into place on a very polished and professional website makes me feel more professional about them as well. It's been a great first experience and step toward building my creative professional career.
I'm hard at work on further assignments that are challenging me even more. That's the whole point of this new adventure, to get out of my comfort zone and grow as an artist and a person!
Preparing for times when the going gets tough, I've already begun collecting memes that remind me of those days gone by where I was an optician… (ah, the distant memories of... last month!) They bring me a smile and put an extra spring in my step as I head to the drafting table!
---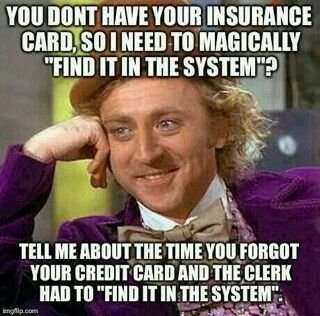 ---
(If you've never worked in similar jobs the humor may be lost on you... so in that case feel free to heed this warning of what not to do as a consumer!) 😁
I hope you all are well and hopefully feeling a little more pro in your latest endeavors as well!
-Bryan "the Imp" Imhoff
---
Follow me for more behind the scenes looks at the creation of "I Thought It Would Be Zombies..." Your votes help support its production! Also look for limited edition digital artwork for sale on NFTShowroom.com