---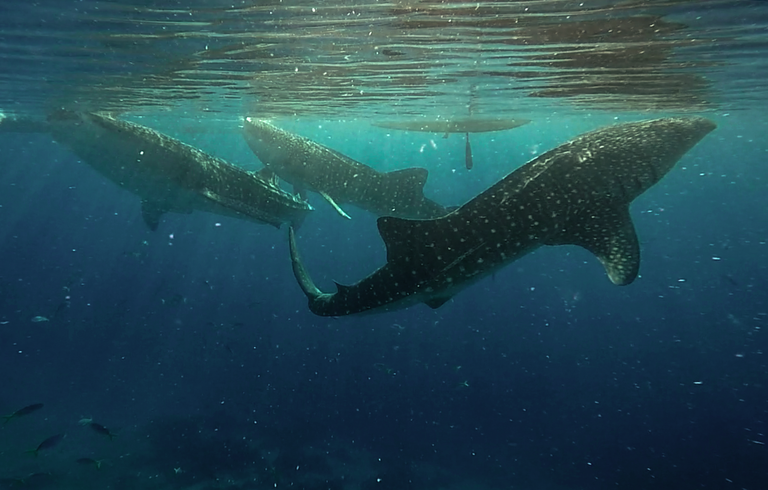 "If heaven was found underwater, then these whale sharks are celestial beings I want to be with." - @indayclara 😁
---
As some of you would know, I and @ybanezkim26 had a short but sweet escapade in Oslob, Cebu last week. The very reason why we visited the place was because of this sudden urge to freedive with the resident whale sharks aka TUKI OR BUTANDING in Oslob.
Contrary to what the media reported years ago, these Butandings as per locals say have lived and bred in Oslob decades ago specifically near Sumilon Island and did not came from somewhere else. Whaleshark watching has been a trend here in our country however controversies have revolved around this activity. Regardless, it would be a shame not to be able to swim with these whale sharks now that we are able to freedive and this amazing experience I want to share with you.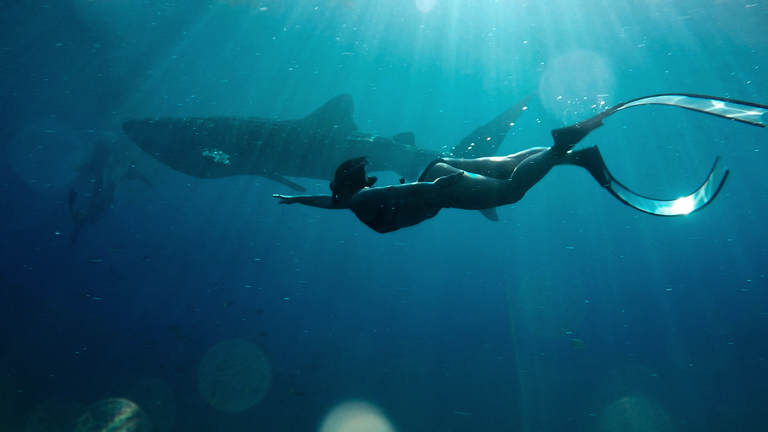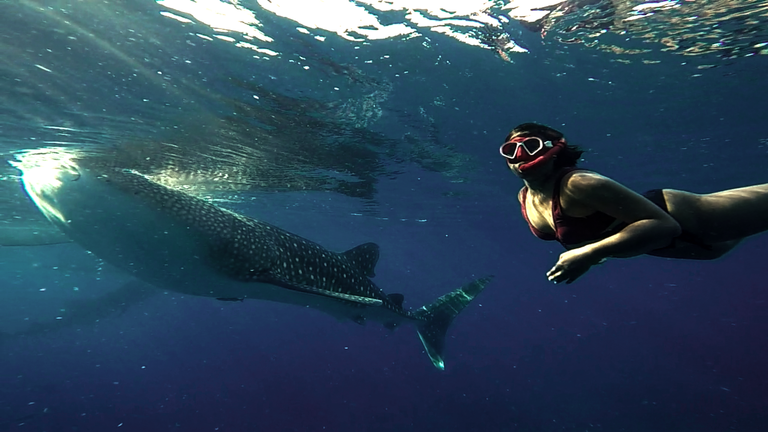 @sabanalchristian have already shared his piece, check it out here and show some love. Do watch out for @ybanezkim26's video as well. As for me, I will not keep you hanging, go ahead and be breathless with this video I've prepared for you...
---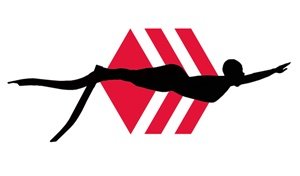 It is a whole different universe underwater which we want to share to you in our Freediving Community. A community where we could bring in other Freedivers around the world to join Hive, connect and share knowledge, stories, photos and videos about our passion in Freediving.
Please feel free to subscribe and share to your friends too!
---
Dive into Clara's world of bliss as she ventures out into the universe and travel to awesome destinations.
Join her as she take on the road to self-discovery and limitless possibilities.

If her content made you 😁, then drop some ❤️ by upvoting and leaving a comment.
Also, click the Follow button to keep posted on her whimsical musings.
---
▶️ 3Speak