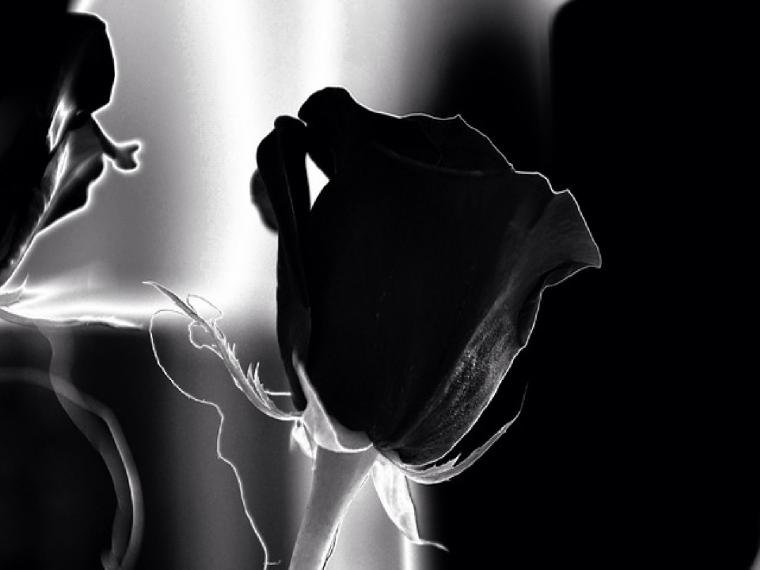 There are times when we are too sensitive to the world. When that time comes, even flying dragonflies will feel amazing and this world is too magical to understand. Like today, when time seemed to guide me into a completely different world.
Clearly in my memory, when the figure of a million laughter left the world, leaving sweet memories summarized in love. But this moment, the world seems to be playing with me.
He, who once taught me the meaning of belonging. He, who kept me stunned staring at the chocolate slices full of mist charm And he, who also destroyed me with the pain of losing it, now stands proudly before me with a smile.
My tongue is empty to express feelings. My whole body shook until the clear liquid that had pooled pooled in the eyelids of a free fall without a word.
I sobbed while these eyes were still staring doubt someone who carved a smile in front of me. My heart is reluctant to believe that these eyes can see again the beautiful curved lips. Paras I miss every time. The figure who once left me is now back.
My body stiffened when the soft touch of the hand rubbed my cheek, removing tears that were increasingly flooding. He was so tan staring at me with a happy line that radiates clearly from his face.
I held her cold hand which was still perched on my cheek. This is real. I can touch it, even rubbing it hand as lovingly as before.
"Do you miss me?" That voice, like a melodious strains that never escaped every second of my imagination. In my heart, I cursed the stupid question. He asked if I missed? Even in each breath I miss him getting increasingly excited. "Are you happy to see me again?"
I quickly nodded. He widened a smile. Again and again trapping me in the trap of his charm, dragging me farther, deeper.
"Sorry to make you cry. Actually, there are many things I want to say, but here my time is not long. I just want to ask one thing from you." His hand reached out to my hand, then pressed my palm to his chest.
My heart was hammering in its sockets, exactly as I had it when it was side by side. And now I realize, that my love for him has never moved one bit.
"Here, I once planted love for you. Here also there is a reason you must lose me. Heart and heart, a unity that makes us bound in a sense called love.
"Please, don't ever forget that I was the luckiest because I could have you. Please, if I go don't ever lose your direction for life once in a while. Be happy if you want to see me happy. Because of you, is the biggest source of my happiness."
I closed, a tear came back from the nest. Although in doubt, I agreed to his request. I have no idea. I'm not sure I'll be happy friends after losing it. And what does it mean by saying the word 'my time is not long'? Will after releasing miss I have to embrace it again?
"Will you promise me that? I just want to see you always happy ... My girl," he said again hopefully. I took a deep breath and exhaled slowly. Answering one question seems so difficult. How could I not if he was the mouth of all my happiness?
"II, I will try to always be happy." Right after saying that I sobbed again.
He took my hand off his chest. Slowly but surely, he rewinds his body until our hands are released.
I gasped. My soul seemed to be snatched away when he was getting further from the reach of my eyes. Samar, I saw him waving and smiling sweetly as if he were saying goodbye.
I really wanted to go after him, but my legs seemed to be shackled to the point of being moved. I screamed as the figure vanished with bright white light heading back to its eternal realm.
My body fell to the ground, I cried uncontrollably. Yeah right! Destiny is playing with me now. The world feels like making fun of me so cruelly.
Why drag me into this illusion? Why bring it if you have to go again? I felt I wanted to scold fate and the time that had conspired to destroy me.
However, what is my right to be that powerful? I let the raindrops that began competing against the earth flush my entire body. The rain swept through my tears, not just to fade my tears.
People say, rain is the best thing to hide wounds. But for me, even drop by drop of water from the sky could not muffle my roar. Too deep wounds I received today.
He who is present in an illusion truly carries the pain of sorrow in the heart. The pain was so sharp, even more painful than the feeling of loss the first time.