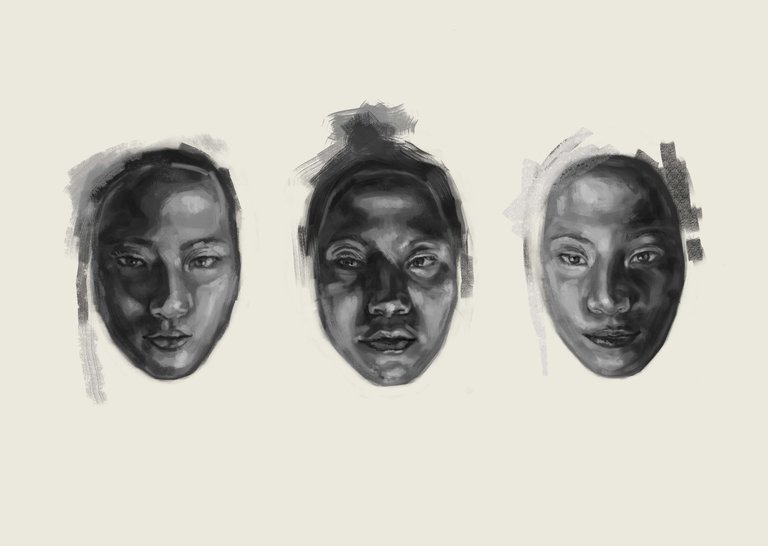 Drawn in Adobe Photoshop using Huion Kamvas Pro 24 (4k)

Looking at the process of my works, I realized I've never really paid much attention to the lighting of my subjects. Just like in photography, a lighting source is a very important part of the work as well, something that I always forget in painting. It is also easier to paint something with an established light source cos it makes it so much easier to see the different tonal values. If you have noticed the paintings of the masters, they usually have an obvious and strong light source rather than a diffused one.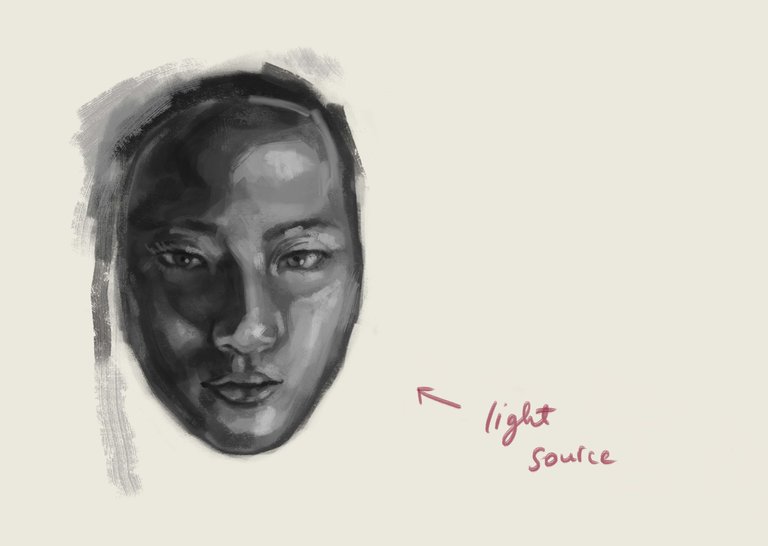 I started with faces since it's been a while that I've drawn them given that I've been putting random shit on top. :p It's also a good way for me to familiarize the shortcuts I've set in my pen display key dial and get used to the brushes I have in Photoshop. Since I've been drawing on my iPad for a long time, I need a bit of time to get used to the new pen display.
Above, you can see the light source is from the lower side of the face and I held the light close so I could see some dramatic shadows. This way, it is easier to draw them because of a clear separation between the shadows, middle tone, and highlights.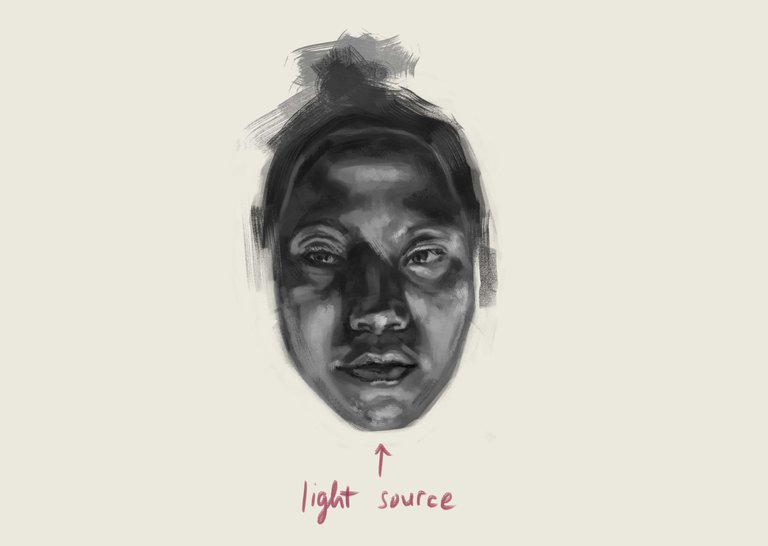 This light source is something I've never done before (as far as I remember lol) so it's a good thing to try it out. I spend more time on this than the previous one cos this was a new territory and I found myself quite struggling with it.
The model is my face but I didn't wanna focus on making it look like me although it is quite close enough. XD This is the lighting of most horror movies and as you can see how the light can give out a very different vibe.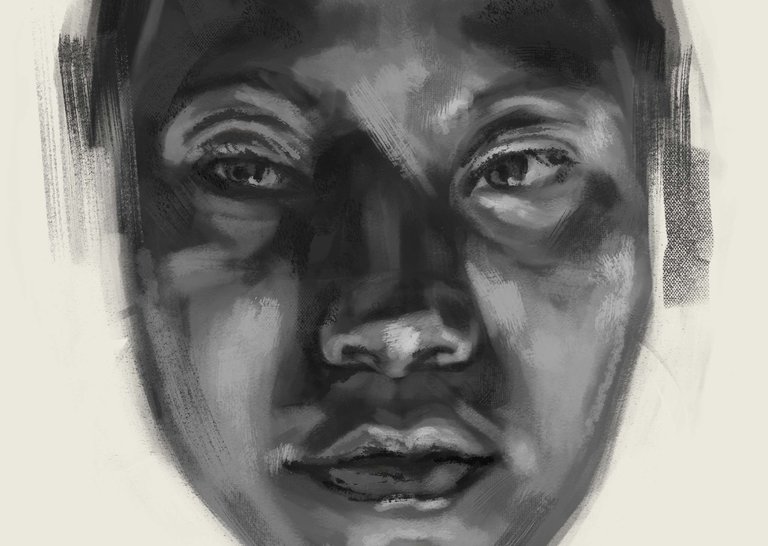 It feels good to be using Photoshop again cos I can have a lot of layers and at the same time higher resolution compared to doing it on Procreate (iPad). My 4k pen display makes the experience a lot better cos it's 4k lol. I really like keeping my brushstrokes painterly and would love to see it quite similar to when I do it on a traditional canvas.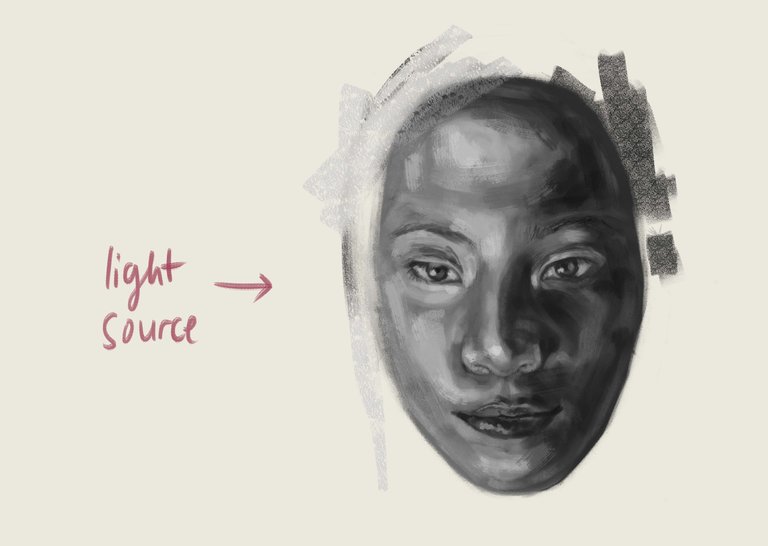 This one's light is still quite basic but on the other side of the face. :p I have like 700+ brushes and I really need to narrow them down and delete the ones I don't need or create a group that has my favorites because I keep on using different ones when I start another work. xD It makes it quite inconsistent.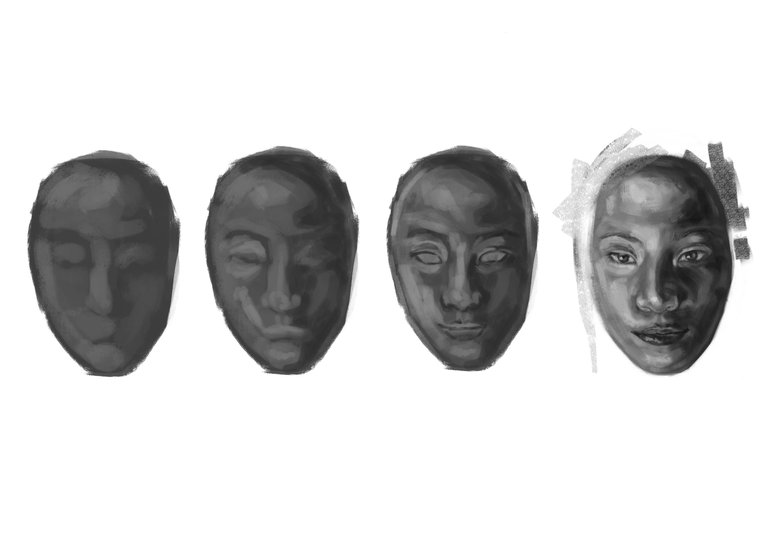 I've also found this process easier. My usual process is making sketches first like the outline which takes a bit of time for me lol.
This process is just grabbing a big brush and making the shape of the head first. Then placing the highlights where you think they should be then slowly adding the details. It takes less time for me than doing the outlines first since I'm still gonna be in this process anyway so why sketch lol. Dunno if it will be easy with a whole body tho but it's nice to practice it like this.