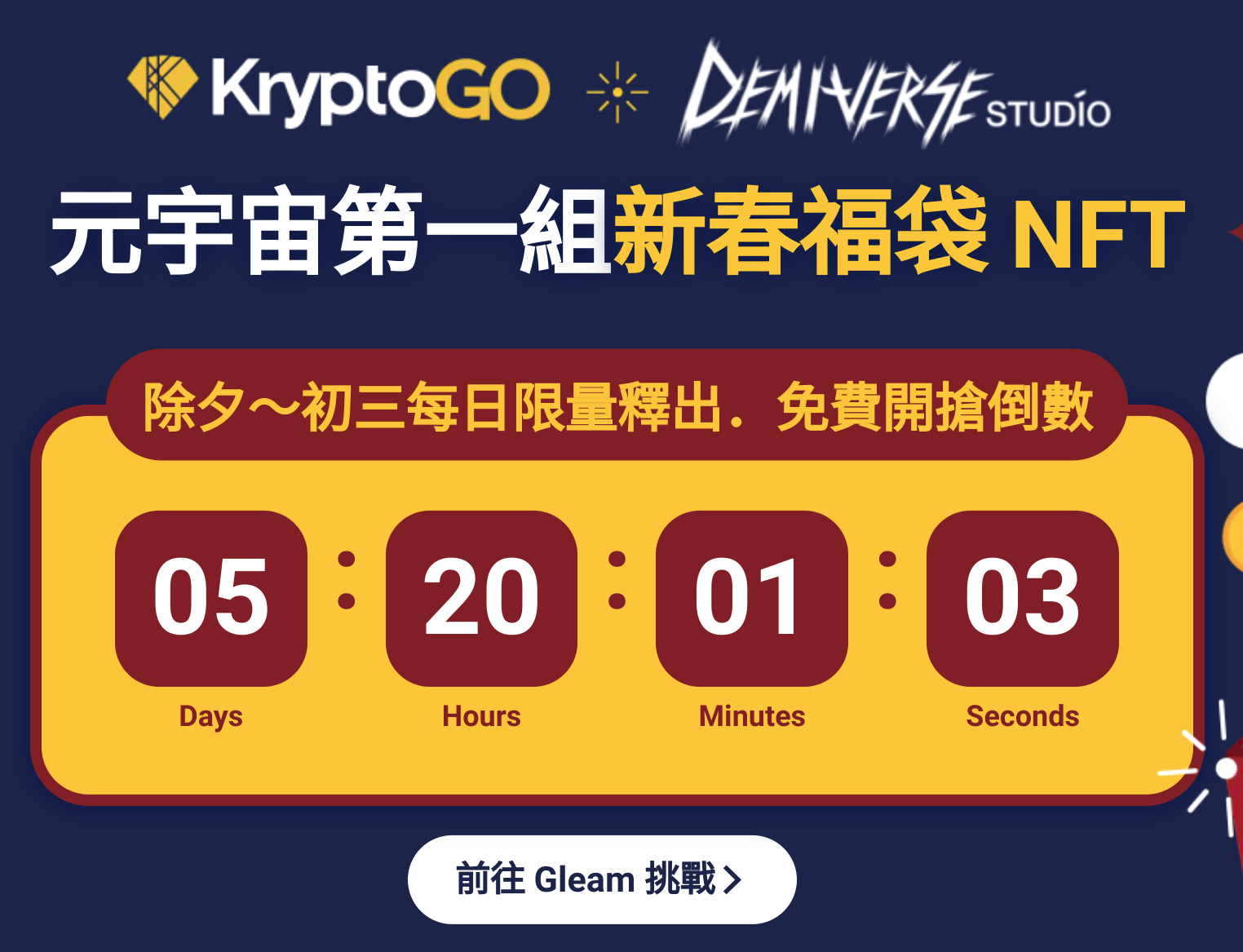 Recently I've connected with a few other Blockchain enthusiasts in Taiwan and wanted to share an interesting development.
TL/DR: Redeemable lucky bag NFTs for Chinese New Year to promote a new multi-chain wallet, including tighter integration with defi and NFTs.
KryptoGO is a Taiwan-based blockchain startup with a focus on AML / regulatory compliance. Initially their focus was for offering a service to help other businesses do compliance checks on clients/projects, but have recently developed a mobile crypto wallet. The goal is to reduce friction for crypto newbies as well as to create a convenient way to manage assets on multiple chains, and increasing accessibility to NFTs and Defi.
I'm already pretty impressed with the wallet, which is still in the early stages of development. At the moment they support ETH, BNB, MATIC, SOL, TRX, and BTC, and will likely support more on demand. (Hint hint... ). Within ETH, you can scroll through the NFTs you own, which reminded me that I own those ol' Cryptokitties nobody cares about anymore. Through the wallet you can send and receive assets as you would expect.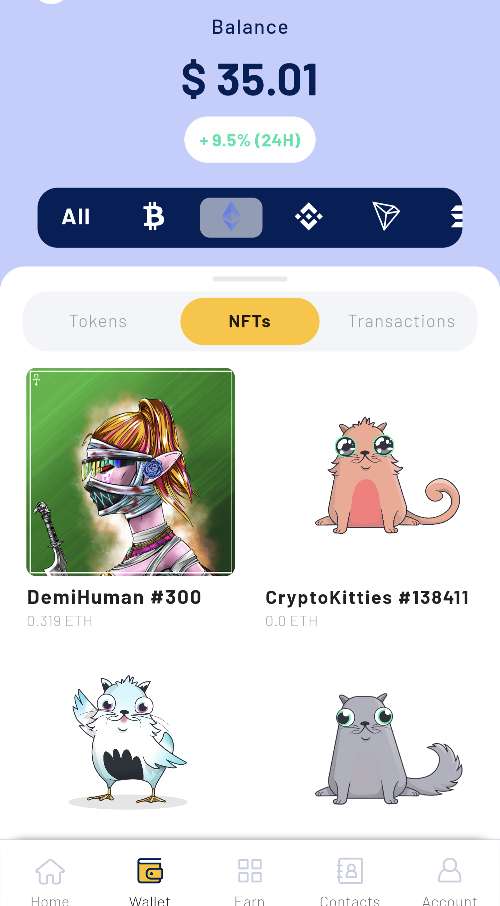 Some NFTs
The wallet uses a 12 word seed phrase as is standard, and ties it to a phone number and password. If you have an existing wallet such as Metamask or MyEtherWallet, you can import the seed phrase as well and have it be managed by KryptoGo as well. This phone linkage is then used to manage a Contacts list where you can sync contacts on your phone that also have linked to KryptoGo.
There is also a section for Defi / Earn, which currently manages LP rewards. For now they support just a few Farms on PancakeSwap, CAKE-BNB and USDT-BUSD. I gave that a whirl, which will take either asset as a starting point, swap for the other asset and stake it in a Farm. Noticeably missing is the ability to do Swaps from the wallet, but that seems to be one of the next items on their immediate roadmap.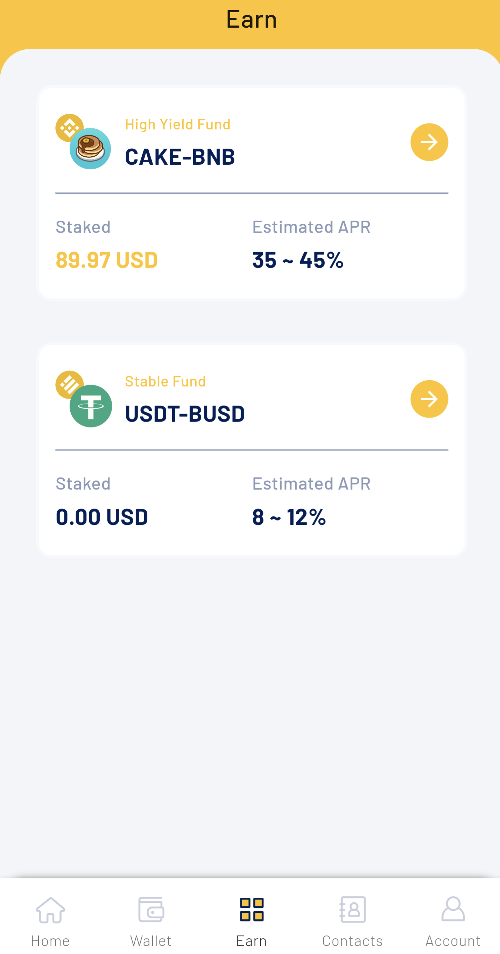 Defi Options
The wallet also integrates with Walletconnect which allows you to interact with any other dapps that have implemented the protocol, such as OpenSea or PancakeSwap, and I did a test run with this to purchase an NFT on OpenSea. Finally experienced the joys of outrageous gas fees and seriously wondering just why things haven't changed after so long. But the process was pretty seamless, so that is nice.
To attract more users before the new year, they have a pretty cool Lucky Draw event coming up, where users will be able to receive a Lucky Draw NFT in a variety of ways. Just by installing and registering there is a chance to receive one per day. Another way is to be one of the ones to mint a limited number of NFTs each night (9pm Taiwan time GMT+8), which will be completely free (gas fees subsidized, minted on Polygon). A third way is through spreading the word, tracked by a Gleam event. Then on 2/5 the NFTs can be opened to reveal prizes. The Lucky draw has many prizes, many which can only be redeemed in Taiwan (but it can be traded as well). Also, an NFT from the Demiverse collection is one of the possible prizes. I think this is a brilliant way to drum up interest in their wallet and increase their reach even to people that have not yet jumped into crypto. I've already shared this with two other friends, and am pretty excited about the event.
More information about the wallet as well as their roadmap can be found here
Have other questions? You can ask away at their Discord channel (I am also there, and it could use more English speakers :)).
Posted Using LeoFinance Beta