A new release of peakd.com is now available. Keep reading for the full list of changes and improvements ;)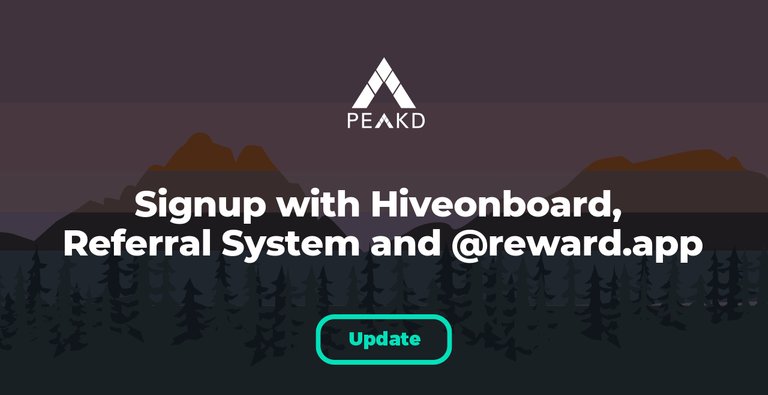 1. New signup options with Hiveonboard
It's now possible to begin the signup process to create a new Hive account directly on PeakD. After a short overview of the required steps to create the account the new user can select an username and complete the account creation on @hiveonboard.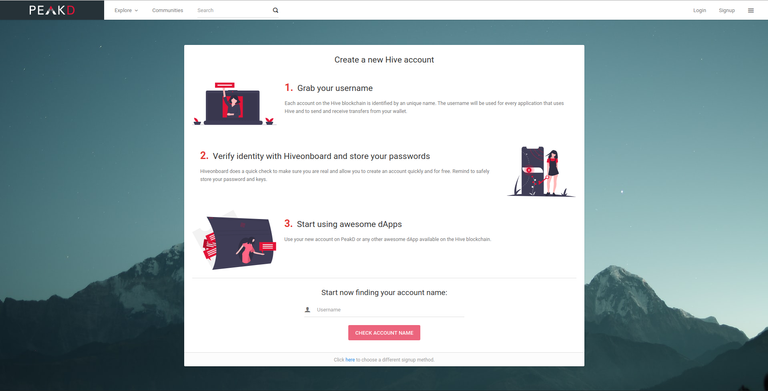 Other options are still available, so the final choice is always up to the user: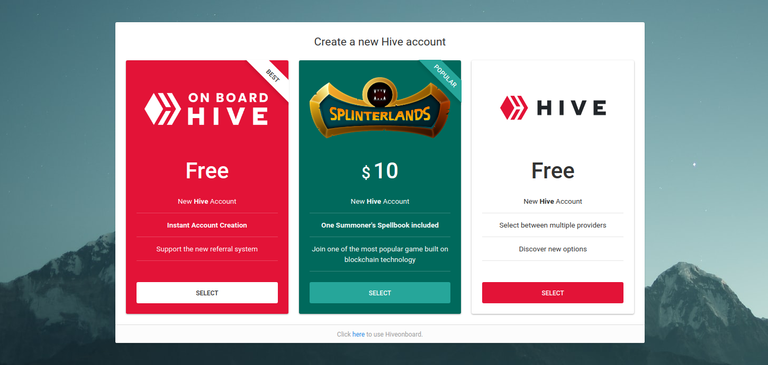 2. Use the Hive Account Referral System
With the new signup process we also adopted the Hive Account Referral System. We worked with @roomservice and @cardboard on this new system and finally it's integrated into PeakD.
Also a new Referrals page is available to get your referral link, manage the default beneficiaries and check the new accounts that used your referral link to signup.

And this is an overview of the new page (part of the page will be improved in the upcoming releases):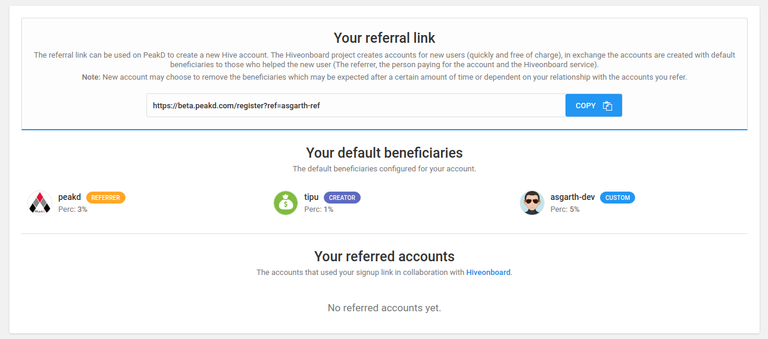 3. Include @reward.app for post liquid payout
When publishing a new post there is now an option to select @reward.app as the payout option. You can read more about the project here.

This is a third party service, so be sure to understand how it works before using this payout option.
4. Some minor improvements and bug fixes
As always some minor improvements, updates and fixes across the website. You can check the full release notes here: https://peakd.com/about/changelog.

---
Support the @peakd project
Now is probably a nice time to remind you of the ways you can support the development of @peakd.

We have a proposal on the Decentralized Hive Fund. You can review the proposal here.
If you agree to the proposal and you think the points mentioned add value to the Hive Blockchain consider supporting it using the above links or directly with this link.
---
We also run a witness server to help produce the blocks for the Hive Blockchain. You can vote for our witness so we are in a position to process more of them.
Vote on the witness page: https://peakd.com/witnesses
Using Keychain: You just have to click and approve the transaction
Using HiveSigner: You'll need access to confirm the transaction with your Active Key at least
---
The PeakD Team
About us: https://peakd.com/about
Join us on Discord: https://discord.gg/Fy3bca5