PEAKD.COM IS STEEMPEAK.COM ON HIVE
We spend 2 years developing the most feature rich interface on STEEM
Earlier this week we bought a URL
Started a new server
Ported over the code
Removed Steem references
Worked on adapting/enabling every single feature ... we have 58+
We launched yesterday less than hour after the hard fork
We got our witness up and running still using @steempeak account
We spend the last 36 hours cleaning up the place and it's looking good
THE REBRAND

For over a year myself (@jarvie) and @asgarth have wanted to change the @steempeak site ... we would have done it even without the HIVE FORK. This just was a big push.
OUR FUTURE FOCUS: "On-boarding the masses"
We want to focus on making a site perfect for you AND full time content creators and all their millions of followers. We have more things to get done before we open the flood gates and do some marketing... but part of this was the name needed to be much easier than STEEMpeak. The steem was always confusing to new users. Also not being tied to a blockchain in name makes it easier to bring in features from other chains and decentralized sources. Still lots of work to make the site intuitive to new users. But this is a step.
LOGO DESIGN
Logo was designed by @jaynie she's really good at this folks... go talk to her.
We spent less than a day going back and forth with her options and what we liked and different variations
She even played with some merch ideas.
POLLING - HOW PEAKD CAME TO BE
We did a decent amount of polling with our users and people who have never even heard of us. PeakSocial.com and PeakD.com were by far the most requested.
PeakSocial was the safe choice but not exciting and interesting and memorable enough in the end. It also lacks a few things PeakD has.
PeakD Was shorter, had better potential with branding, it seemed more unique and yet still had something cool going for it...
PeakD is a play on words in 3 ways
Peaked = To arrive at a peak... aka a grand achievement
Piqued = To stimulate interest
Peak + D = D meaning decentralization
One of those is a tad controversial to some: "Peaked" ... but depends on how you see it. We believe that those who set a goal to reach a peak and then arrive are just the type of people we want. Because we think they're the ones to go in search of more peaks to aim for and arrive at. Go aim for a bigger peak... it's when you stop going for your goals you fail... it's not because you reach them.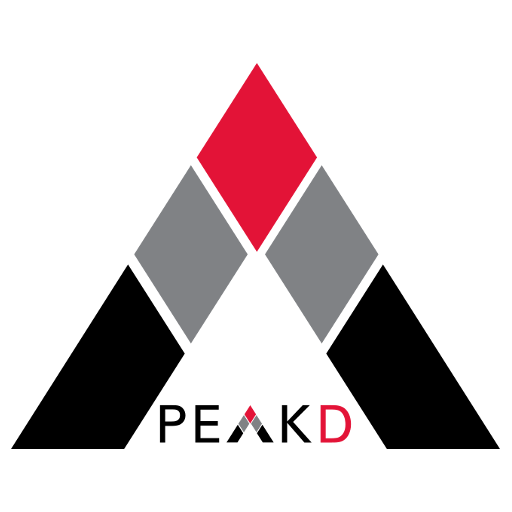 ---
---
THINGS TO KNOW
Things are settling down.
To be honest it's actually been smoother than I expected. Because we expected it to be hard.
Only 36 hours after a hard fork and only just a few days after buying the actual URL and things are running pretty good. However we still have some work to do and hills left to climb.
IMAGES: There may be API or Image server issues for a little bit just be forwarned.
API Know how to change API NODES until we can create perhaps an auto-switching system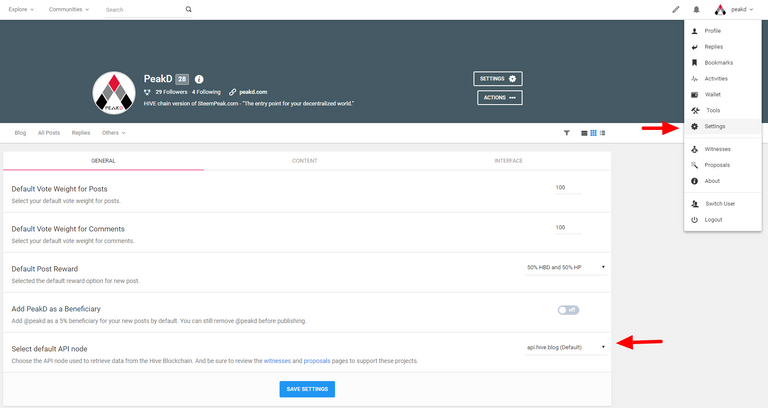 NODE SWITCH If you can't even Log In use this https://peakd.com//?node=anyx.io ?
using the name of the node you desire anyx.io being a pretty popular one

STEEMCONNECT: If you use SteemConnect that's now called HiveSigner and under new management

KEYCHAIN: If you use Steem Keychain you will now need to get a separate extension called Hive Keychain

HiveKeychain is not an official chrome extension yet @themarkymark has a post on how to manually install

PEAKLOCK: People are checking out PeakLock for signing and logging in... just know every new tab and every time you refresh your browser you'll have to enter your PIN again... i'd keep it simple. Pin is pretty safe unless someone gets access to your device.

AIRDROP: If one of our users was left out of the HIVE AIRDROP let us know. For 300 users supporting trons aggressive practices it is now left up to the community at large to decide if they get Hive tokens for free. But we'll go to bat for our users if you are interested in this chain.
We have gotten almost all the features back online.
Promotions will be delayed for a new better system
Private lists will need to be created again
This is a new chain your scheduled posts and drafts will have to be brought over from SteemPeak.com
We removed GSMI tool and will look at re-doing it in the future
Wallet is only showing HIVE based tokens for now. We'll be adding more tokens from other chains in the future.
Pictures storage system is getting worked on and several developers are trying things there. So some patience in that department as we hope the end result is better than ever before
Delegations is one of the last features we still have to work on but we're waiting for some backend support.
Trading on exchanges with the HIVE token is live on several exchanges including HBD as well on https://bittrex.com/
---
STEEMPEAK
Still running for now over on STEEM.
https://steempeak.com/
So far there is enough backend architecture to run.
However we're worried because they have a LOT of censorship things going on over at STEEMIT INC. (Posts, users being censored and heavy usage of 65 million tokens used by one person in downvoting)
But it's still up and you're able to do wallet features like power down and transfers if you're now planning on being on HIVE only.
You can read more about SteemPeak future here: https://steempeak.com/hive-175001/@steempeak/steempeak-after-fork
---
It is alive and it is thriving with users and developers.
Go follow the official account @hiveio
The infrastructure is already pretty great after just 1 day
DECENTRALIZATION
We feel there is more decentralization not only with governance and less threat of attack...
... but there seems to be a lot more decentralization of the direction of the platform.
For years Steemit INC almost solely directed the direction of the platform with their development
Now there are lots of users empowered to work on the Chain and there is a significant amount of funding at their disposal with the new Hive Fund. Which can and should apply to much more than backend development
WHAT'S NEXT?
As soon as things settle down we will start work on brand new features that will make your content creating and content exploring experience better than ever before.
These are the ones presently high on our radar
New post promotion changes
Onboarding via sponsorship system
Guest commenting
---
Support our witness: https://peakd.com/me/witnesses = @steempeak
Support our Hive Fund Proposal: https://peakd.com/me/proposals
Post PeakD related content on our community: https://peakd.com/c/hive-163399/created
Join our discord: https://discord.gg/Fy3bca5