I think that I'm developing sonar in my feet when I kick black trash bags.
My walk last night started off well with a $90 surge protector (in the Target bag), and a working NASA-designed Airocide air purifier with good cartridges. It's pretty expensive new and has good resale value.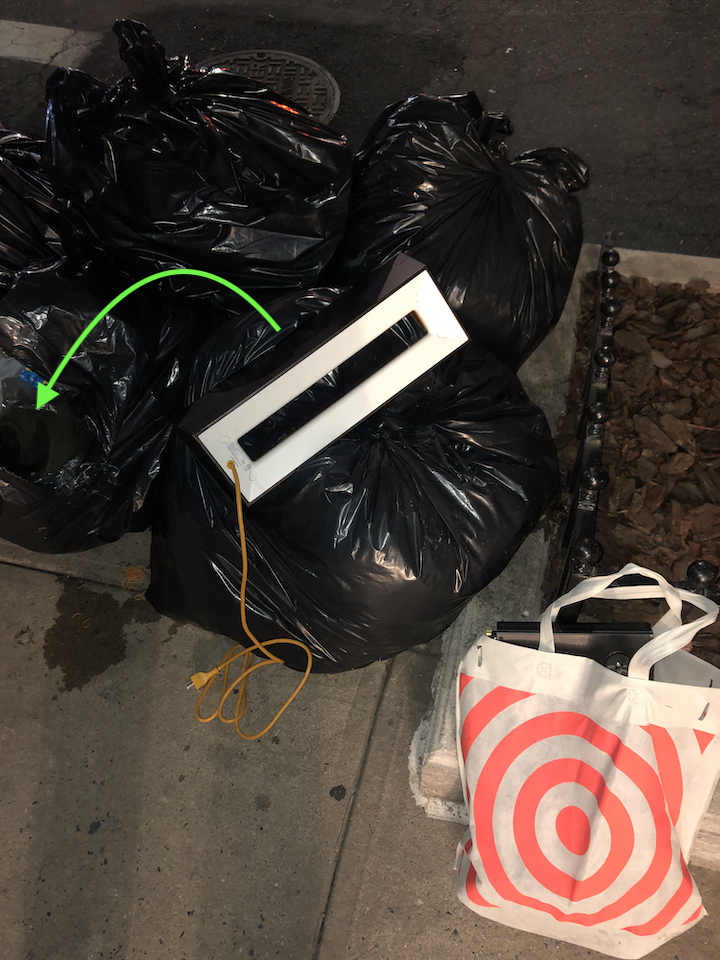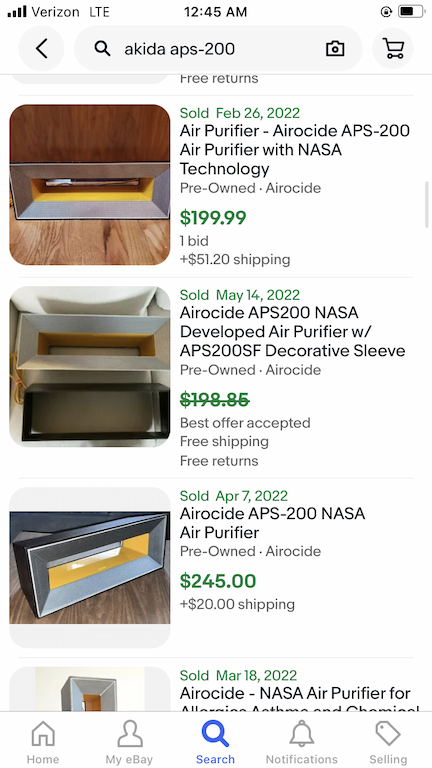 After deciding to keep an expensive Rabbit HEPA air purifier I showed in my last post, I'm going to keep this one instead since it catches tiny pollutants that HEPA filters don't. The health benefits seem better and it'll save space.
I was thrilled to head out on this walk after the gym because I was going to return to the same spot I hit a monster jackpot at last Thursday. I'll post on this soon once I take good pictures. This score included a Tiffany sterling silver/gold bangle, a Chanel necklace from 1996, a Chanel brooch, Valentino sunglasses, along with several gold and silver pieces. I also found a pair of Louboutin shoes with a bunch more high end items thrown out by a very wealthy family. I know this because they threw out their external hard drive with the laptop image from 2017 on it without a password. I won't abuse their information, but their photo library shows them seeing dozens of famous locations all around the world -- so I can sort of feel like I've been there too.
Sadly, my hunch that this purge might last another week was wrong and I only found a $50 insulated half-gallon metal thermos. It was either a one-time purge, or I'd caught only the final week of previous trash nights there.
As I marched on, I eventually kicked a bag that told me to pop it open. This was the result: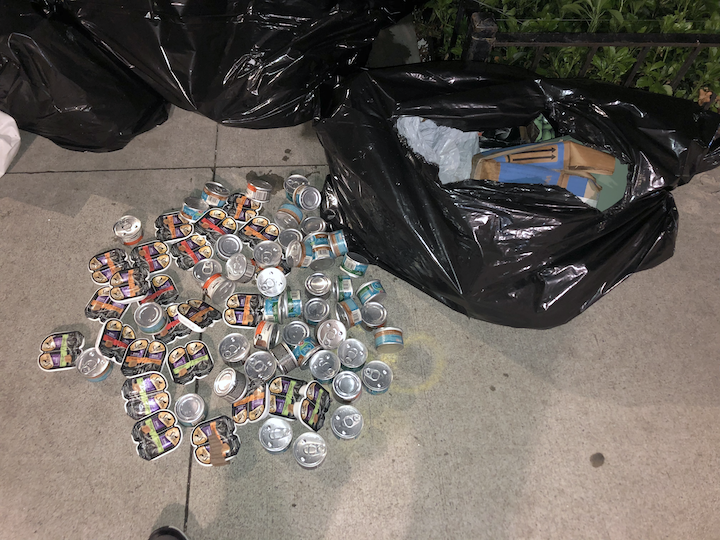 What a shame! My first thought was of duty to save and donate it, so that's just what I did.
---
As I was taking this picture, a tenant came outside in a robe to walk her humongous Great Dane/body guard. She gave me a look like "I'm alone but I have this huge dog," and walked down the block and back. When she returned, I explained that I was saving the cat food someone in her building threw out. She relaxed and was impressed. I asked that if she ever figures out who tossed it, that she please tell them that it was saved and donated -- and that they should do that next time.
Bagged up and ready to carry on...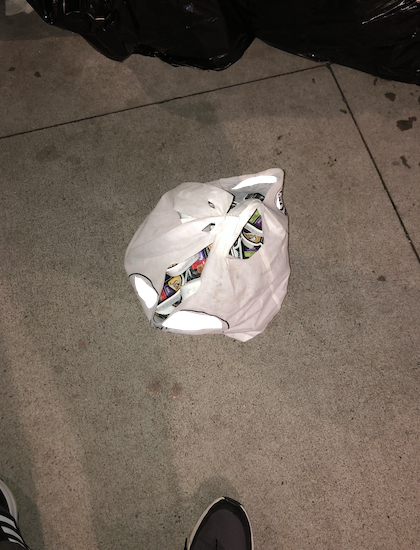 Ironically, I found this 2004 iMac set shortly after, but had to set it aside for someone to hopefully take. It was too much to carry with two bags in my hands and a full backpack. The vest was Lands End.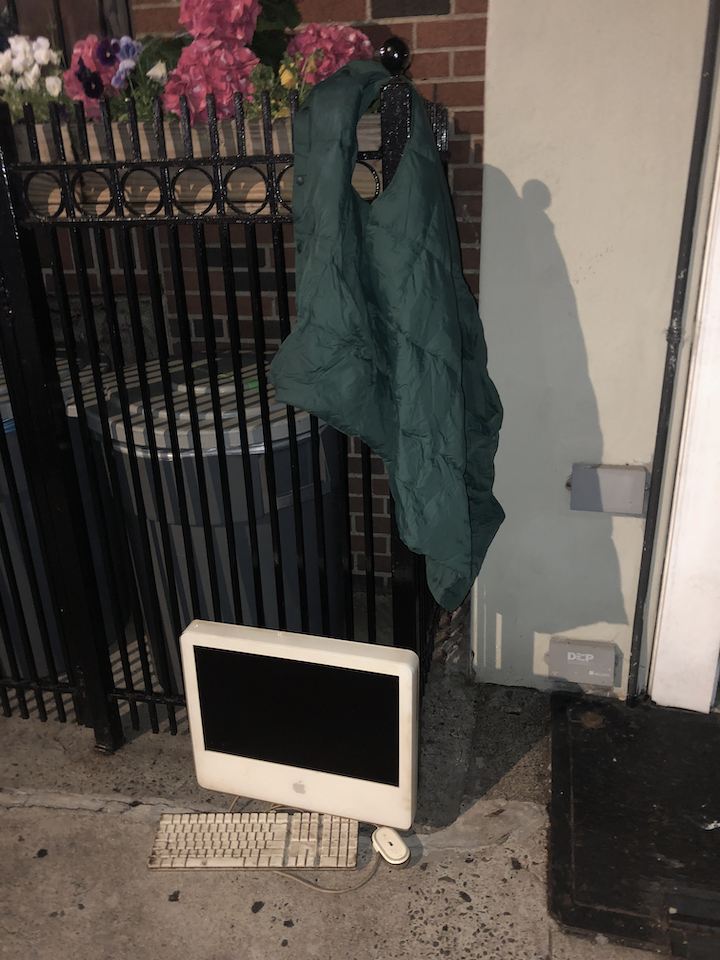 I also found a bunch of factory sealed and unexpired diabetic glucose needle boxes, which are very easy to sell. Only some are showing in this picture, as I found more after I took it. These were light and easy to add to the cat food bag.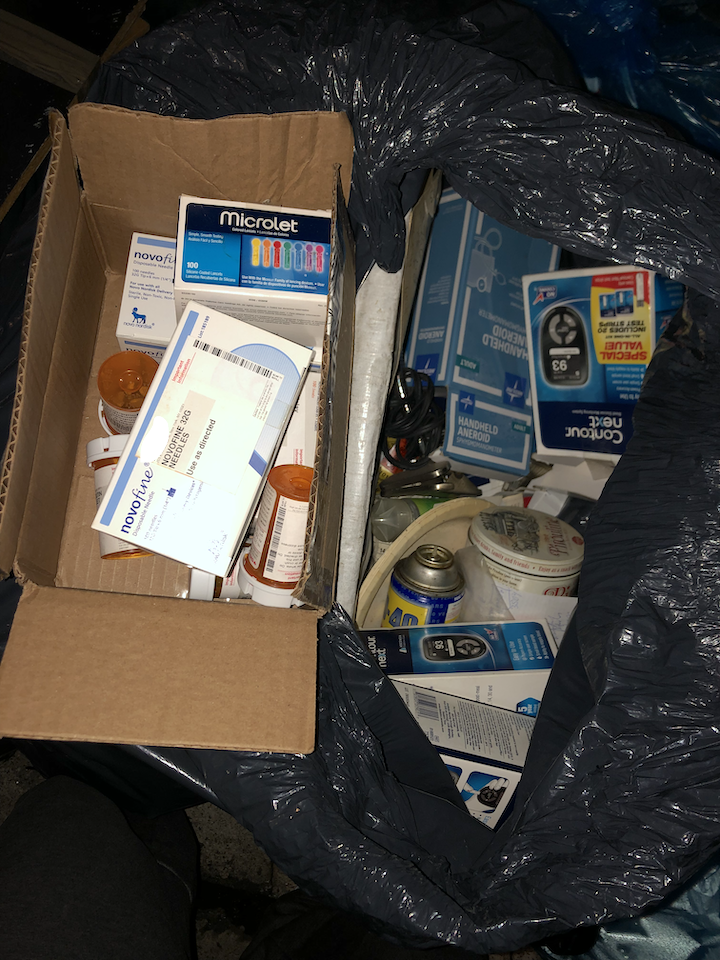 Normally the weight of what I find it no issue, but I lifted traps very heavy that evening at the gym, so my forearms and grip were feeling it. I sucked it up and considered it more training, but it cost me the bulky and heavy iMac.
---
TIME TO DONATE TO SHELTER CATS!
I let the can labels dry all day since they were wet in the garbage bag I found them in. Ironically, there was heavy rain all afternoon the next day, so while they were mostly dry by then, I got my shoes and pants wet on the walk to donate.
By the way, the expiration dates on all confirmed as good with room to spare! The jackass who tossed them had reason to thrown them out when prominent shelters are nearby.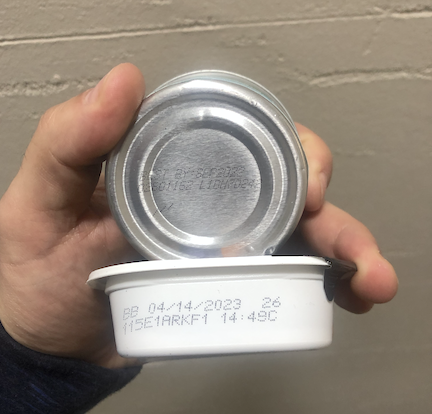 Off to the ASPCA with a backpack, bag and umbrella!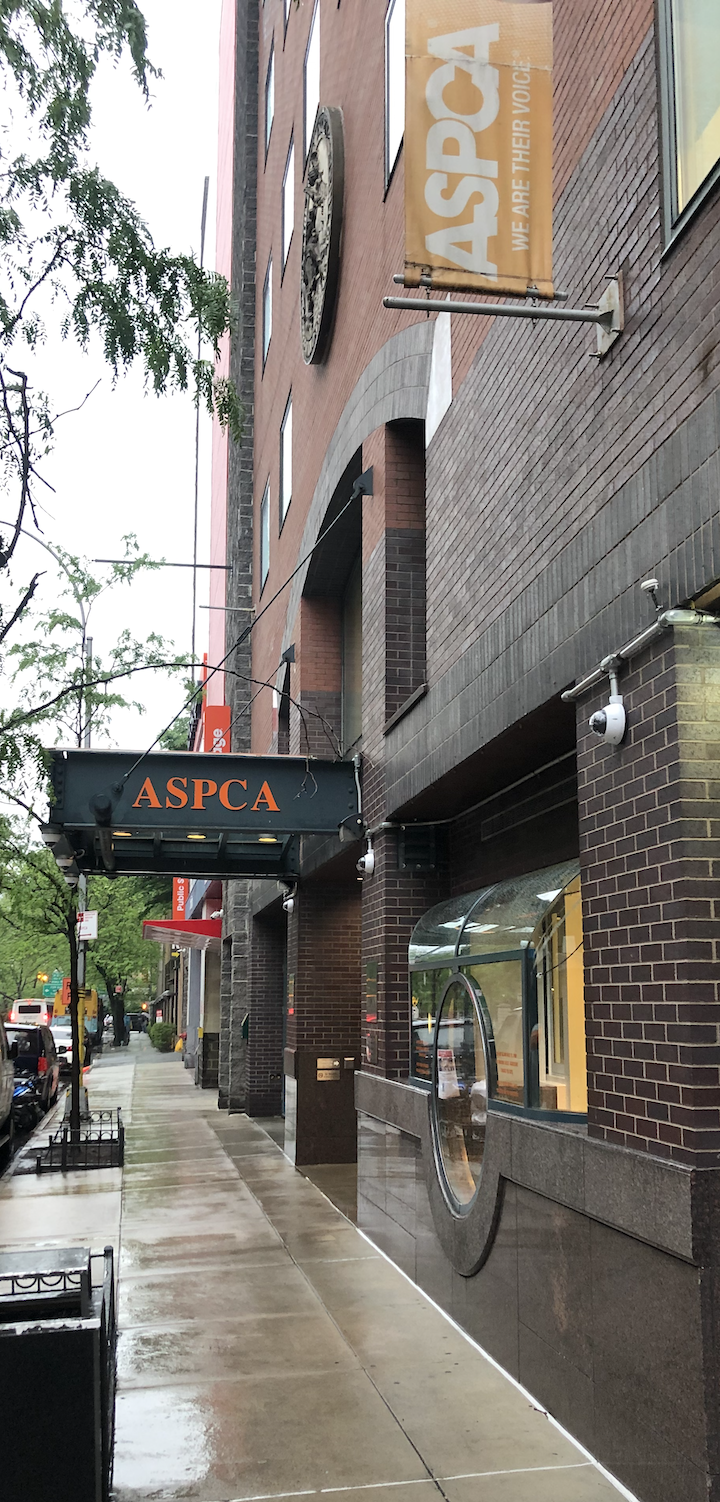 The last time I was here was when I brought a smoke-inhalation poisoned cat that firefighters handed to me when my apartment floor had an apartment completely engulfed in flames last year. It was admitted for a few days and survived. (Casual random mention there.)
The fun part. Donation time...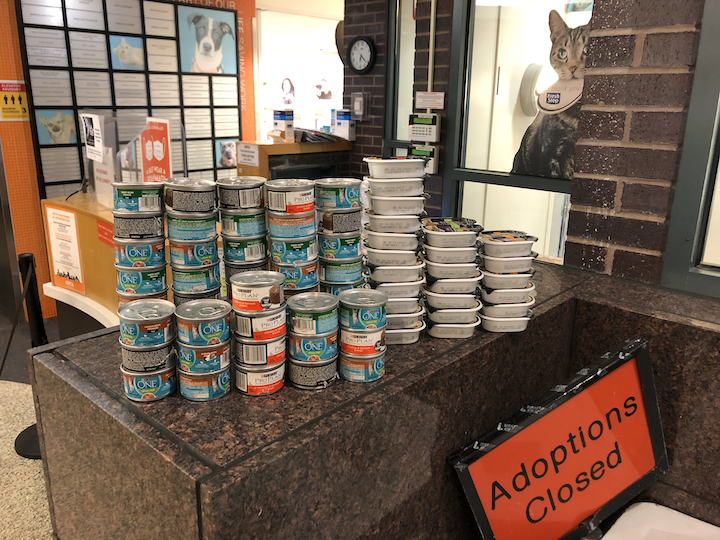 Into the bin with better bags given to me by the security guard...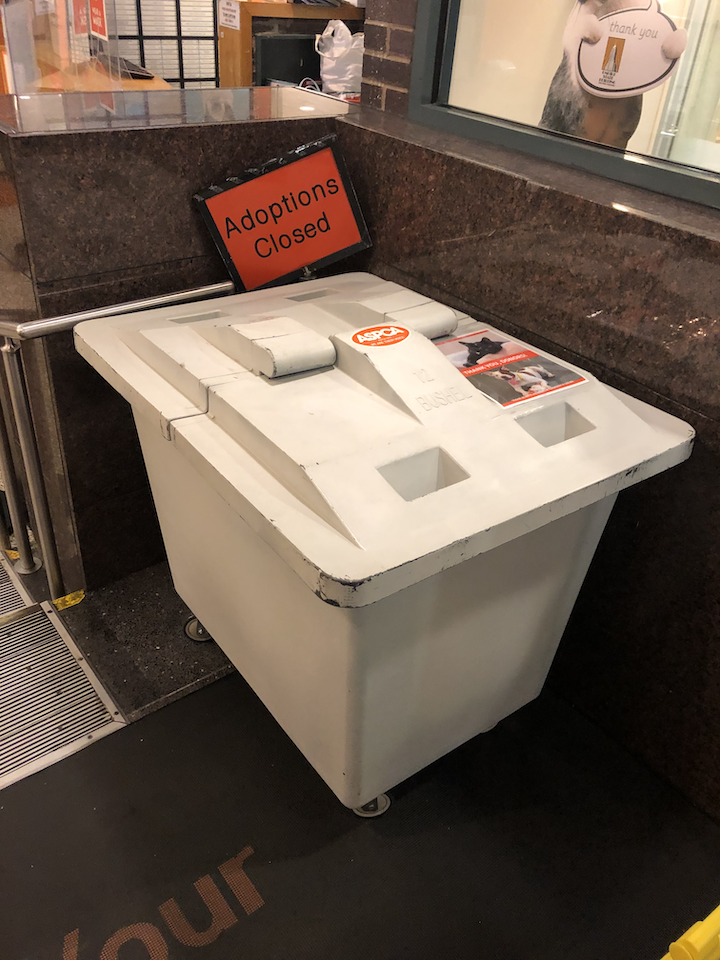 Confirmation: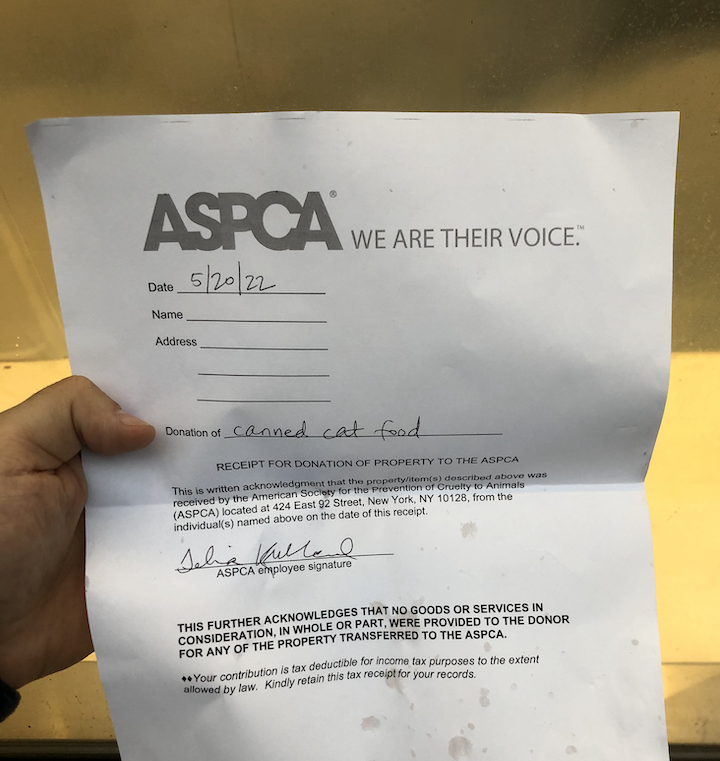 The weight of the cat food was 13 pounds. This excludes the cans and packaging. I'd imagine that the ASPCA will recycle the cans to help with that part of the equation, but at least these were not crushed in a compactor truck
Bonus Fact: This is the third time I've found wet food like this. I dropped those two other smaller batches off at a vet's office where they board cats.
That's the end of this tale. Hope you enjoyed one of my typical days over here.
---
---
If you're seeing my recycling post for the first time, the value in it isn't in the entertainment from the handful of items I show as saved/sold. It's from the passion and hustle I consistently exhibit off-chain to produce the items for posts, and my goal of motivating others to address our global waste problem.
Thanks as always for your interest and support.
Please reuse, repurpose and recycle. If you aren't able, donate to shelters, churches, or thrift stores.
No excuses, or you're part of the global problem.