---
Hello friends,
We need healthy breakfast in our daily life. We can prepare our healthy breakfast. It is very simple process to prepare healthy breakfast at our home. Here I am sharing recipe of home style Spinach Sweet Corn Bread Sandwich. Within very short span of time, you can prepare this.
For making this breakfast, at first we need following ingredients.
Sliced Brown Bread: We always choose brown or multigrain sliced bread for good health instead of white bread.
Spinach: We have used fresh spinach and chopped it in small pieces.
There are so many benefits of green leave spinach. It is a rich source of protein. It also helps to build the muscle and for weight management, when you do workout. It also helps you maintaining good health. It is rich in calcium, magnesium, potassium and also has vitamins. Here we were using green leafy vegetables like as spinach, which are the source of bone healthy vitamins and minerals.
Sweet Corn: Here we have taken fresh sweet corn. If it is not available, then you can use boiled sweet corn also.
There are many nutritional benefits in sweet corn also.
The main benefits are full of high fibre content. As we know fibre is very much important for our body and health, it helps to our digestion system. It can also decrease the risk of heart disease, diabetes(type 2) and bowel cancer.
For Seasonings purpose we need red chilly flakes, black pepper powder & salt. Again we need butter for toasting the sandwich.
The other ingredients also Onion, Tomato, Garlic, Green Chilly, Cumin ,Cumin Powder, Turmeric Powder, Cocking Oil,
Butter or Pure Ghee, tomato sauce and chilly sauce.
Onion, garlic, tomato, green chilly are Chopped into small pieces.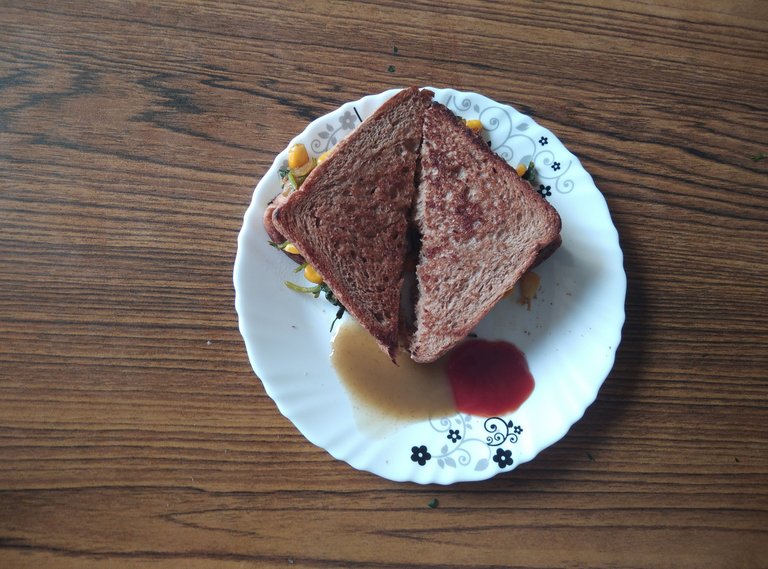 Spinach Sweet Corn Brown Bread Sandwich
The process of making the sandwich is mentioned below.
At first we boiled the sweet corn, then we fry the cumin, onion, garlic, tomato, green chilly with the help of cooking oil.
Then add one tea spoon of salt, and turmeric powder, cumin powder fry it for 2 minutes. After that add chopped spinach in it. Then again fry for 4 minutes. Then add sweet corn in it and again fry for 4 minutes.
After that, we cut the brown sliced bread cut it two pieces and then fry it with butter or ghee for half a minute and then put the spinach, sweet corn mixture inside the sliced cut bread and fold it. Now the sandwich is serving. You can serve it with the help of tomato and chilly sauce. You can add chilly flake and black pepper also for making tasty.
It is a very good breakfast for all of us. The main thing is it will take less time to prepare our breakfast. It also helps to increase our immunity system.
I hope you all will love this recipe.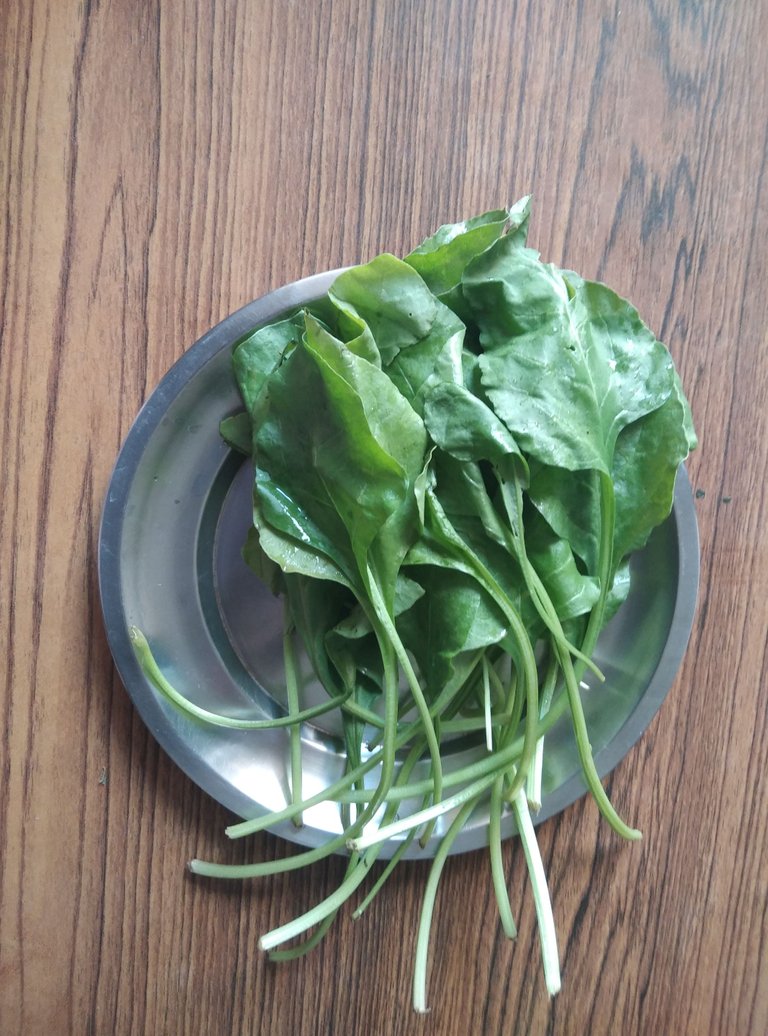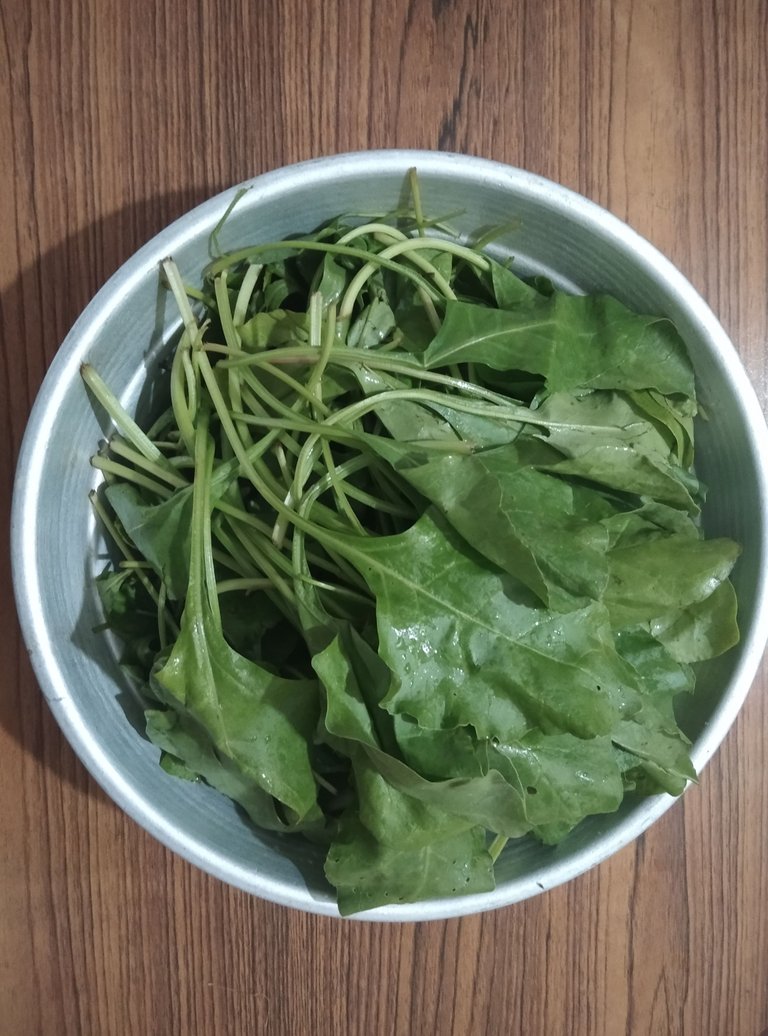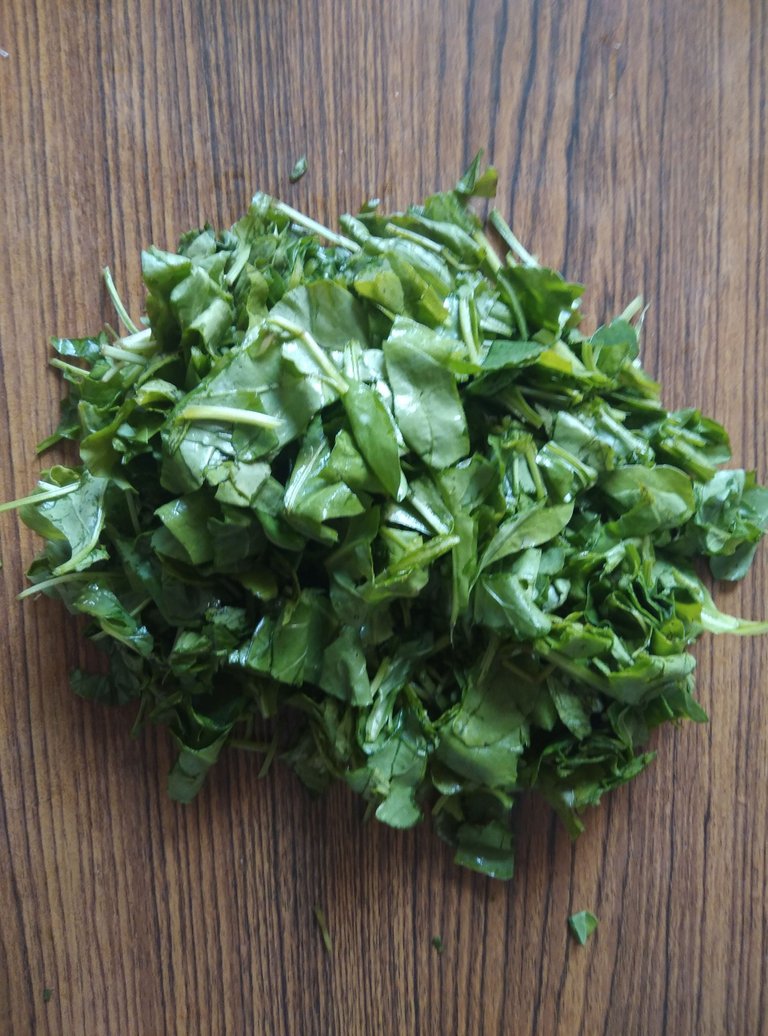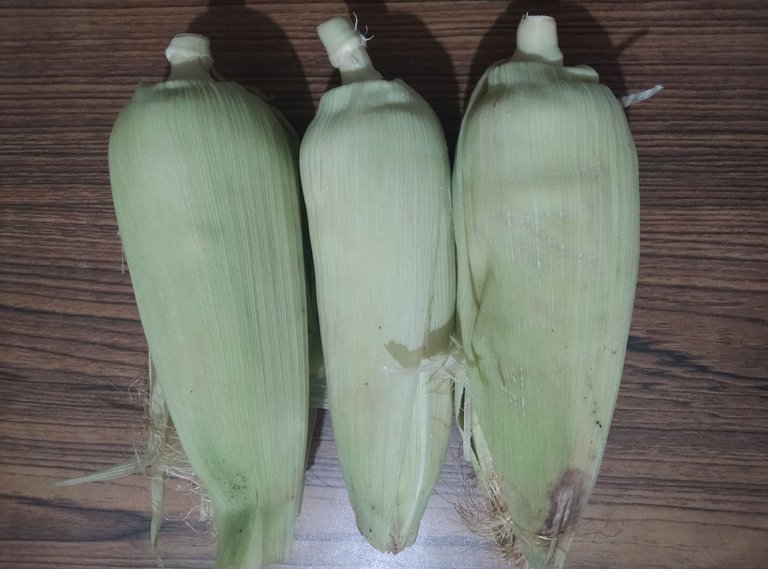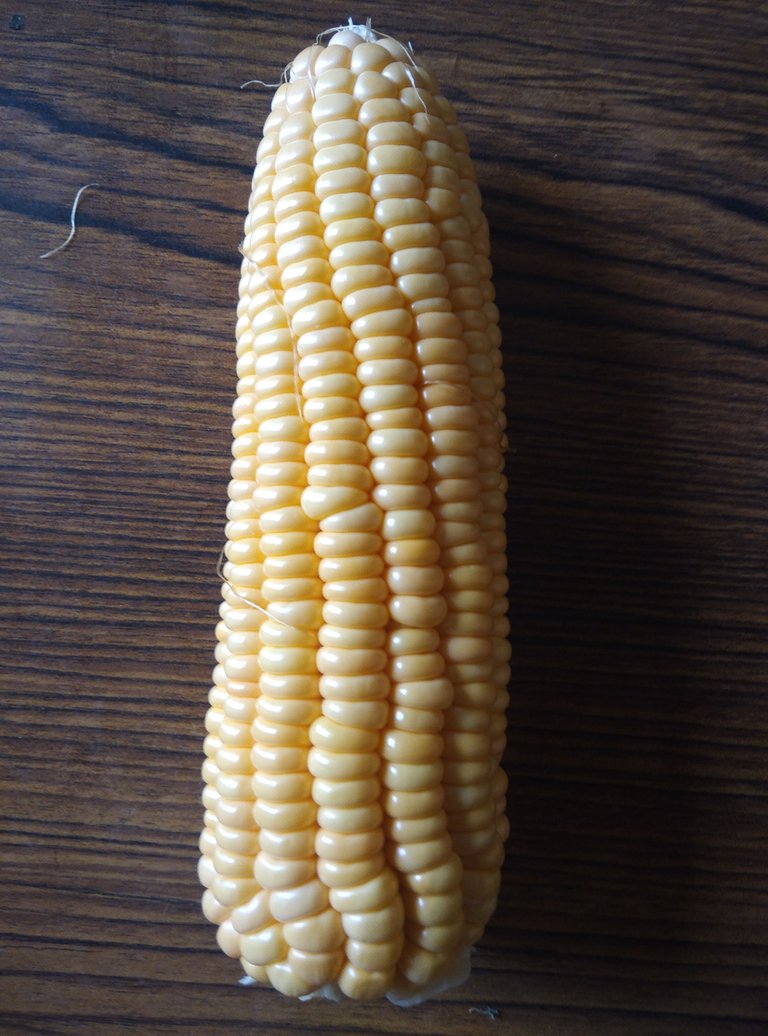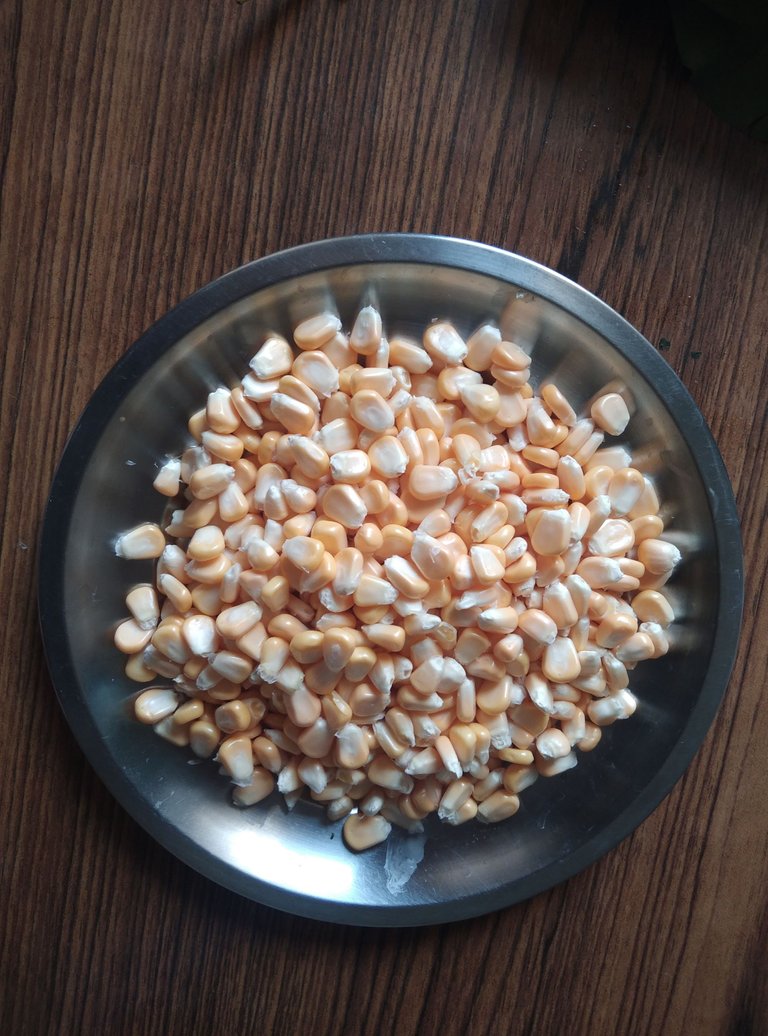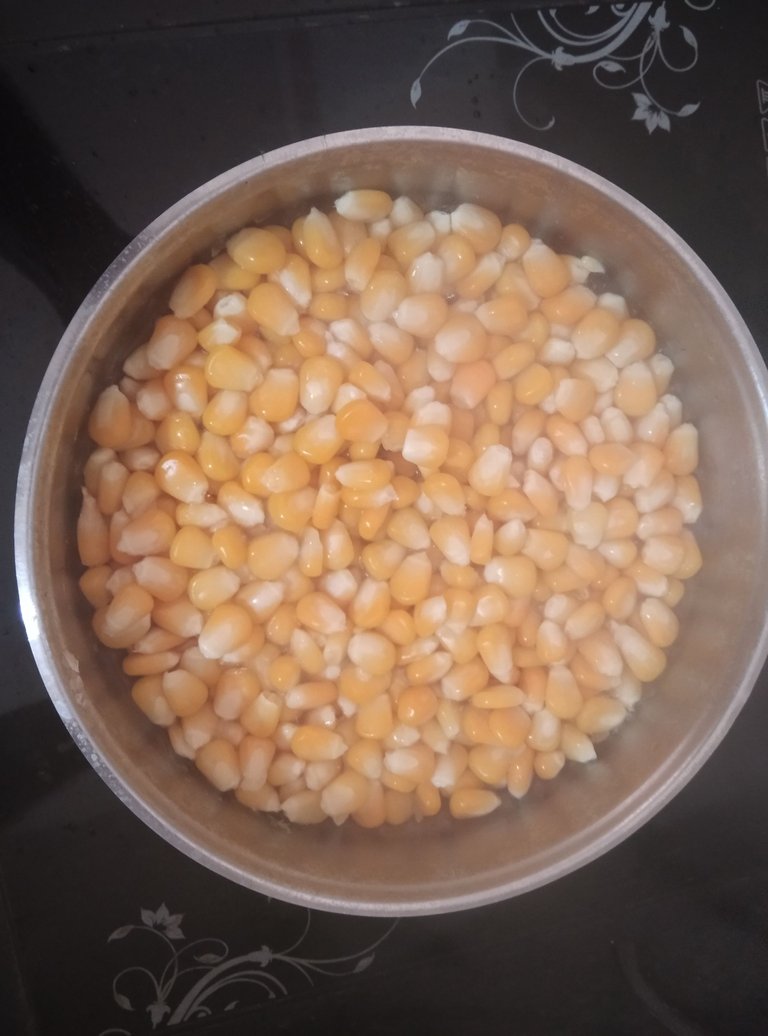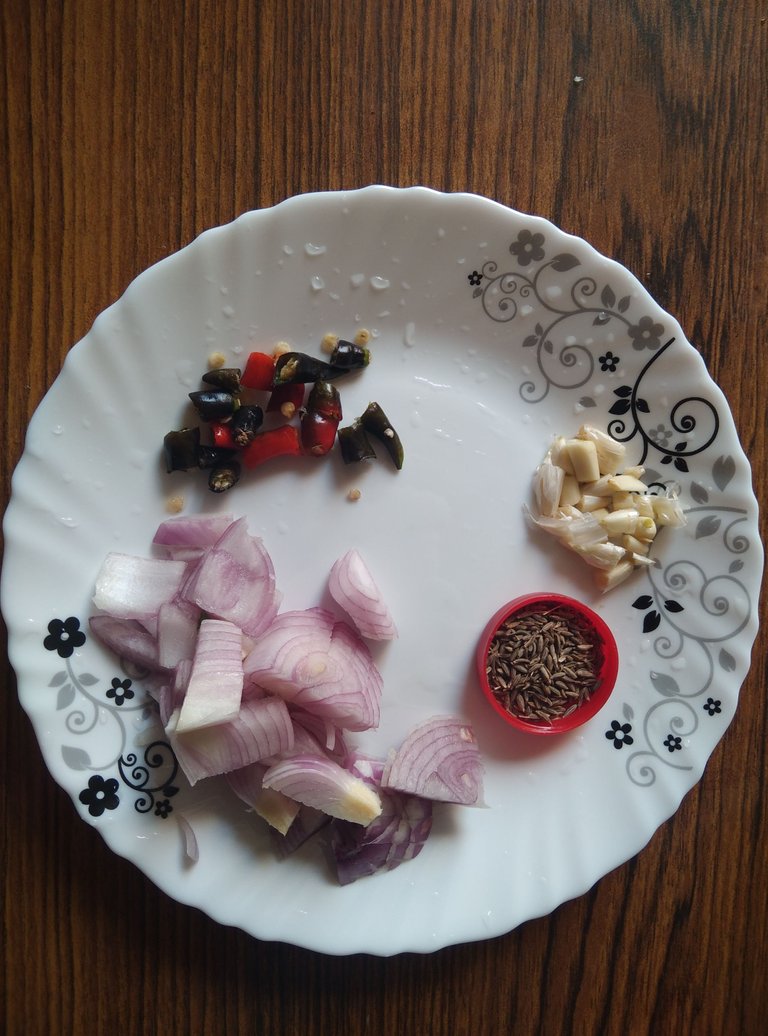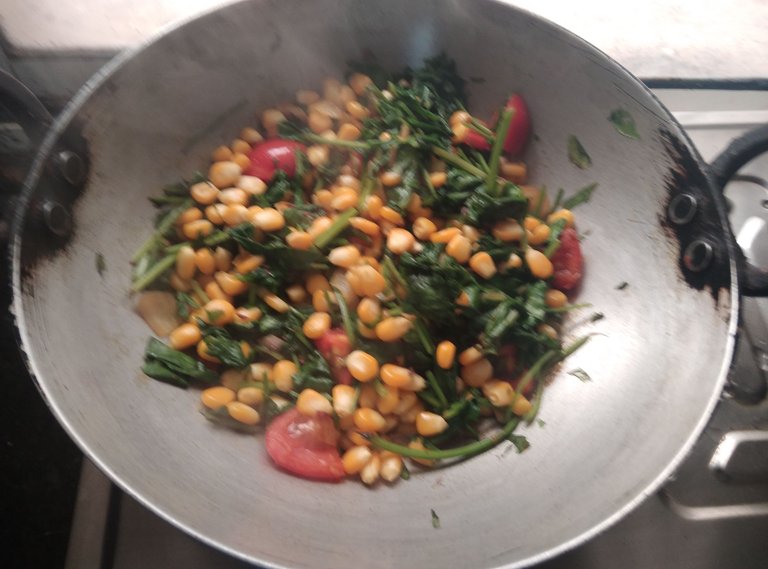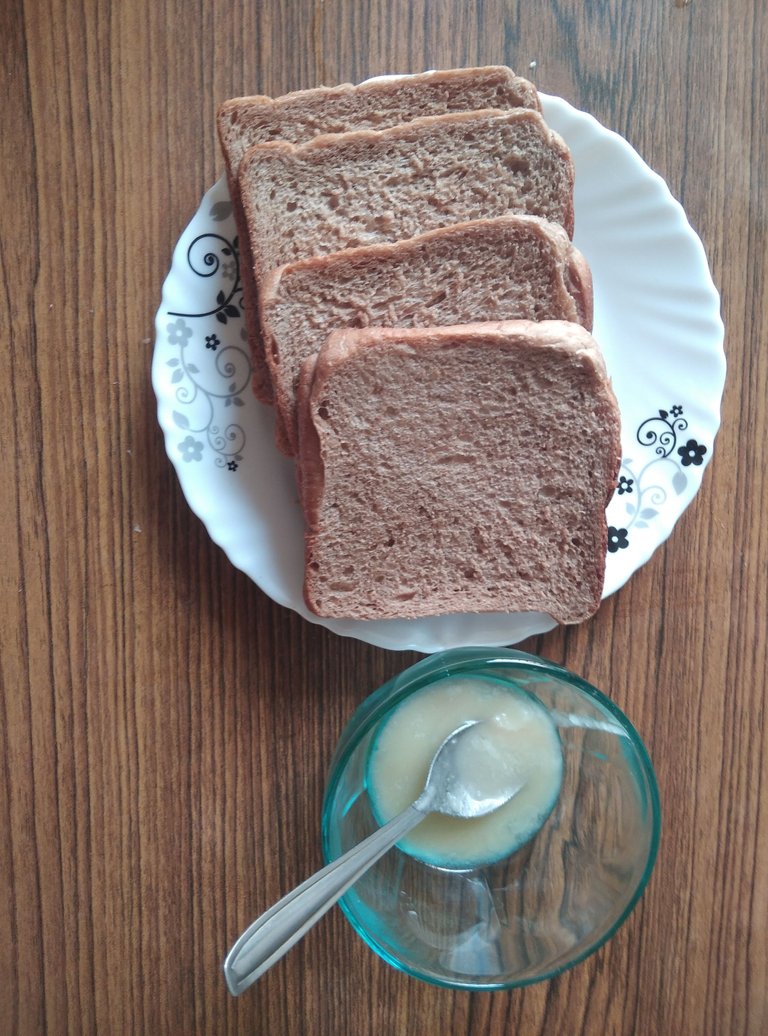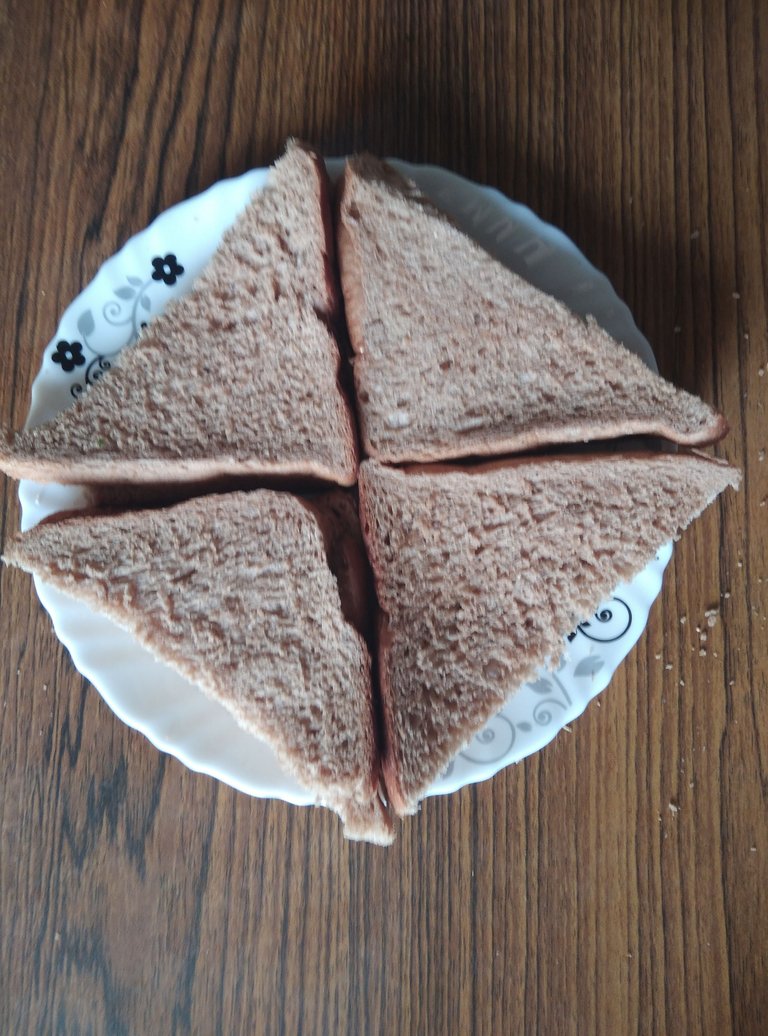 Chopped sliced bread
After that we put some butter only both the sides and fry it with low flame. Then we put the spinach corn mixture inside it.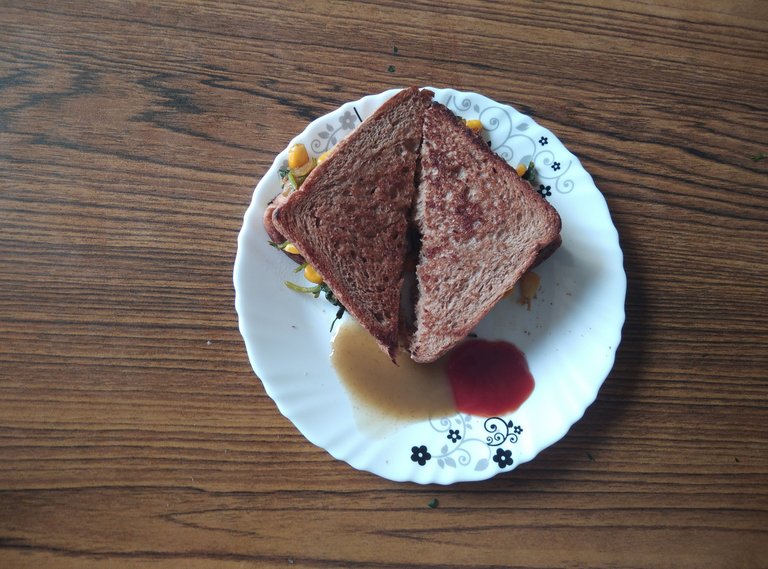 Sandwich is ready for serve
Enjoy your breakfast....
---
▶️ 3Speak