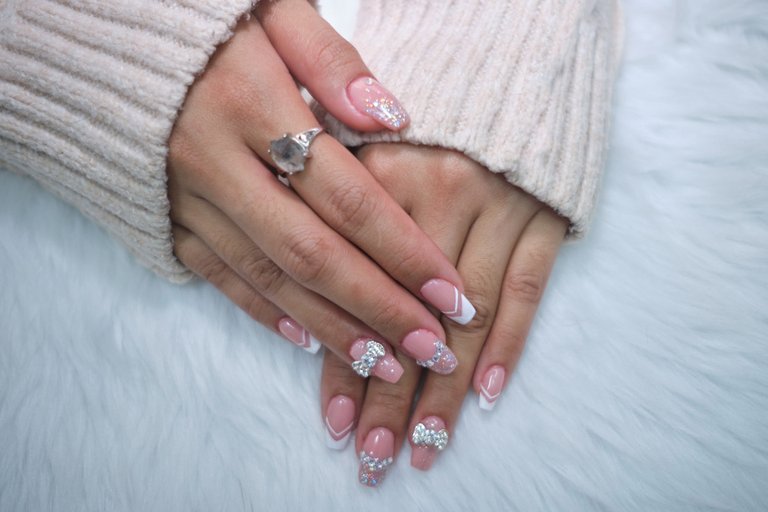 It's been a long time since I've done some nail extensions. I started learning doing it back in early 2021 and life just got a bit busy that having long nails is quite inconvenient.
Just recently, my nails started to become stronger and thicker (for whatever reason) that it reminded me on the hobby that I've forgotten for a while. @djynn also inspired me to finally do it and I was in the mood for a cute and gemsy design.
I still have a lot of materials and even some accessories that I haven't really used so I didn't have to buy again or anything since everything is all set.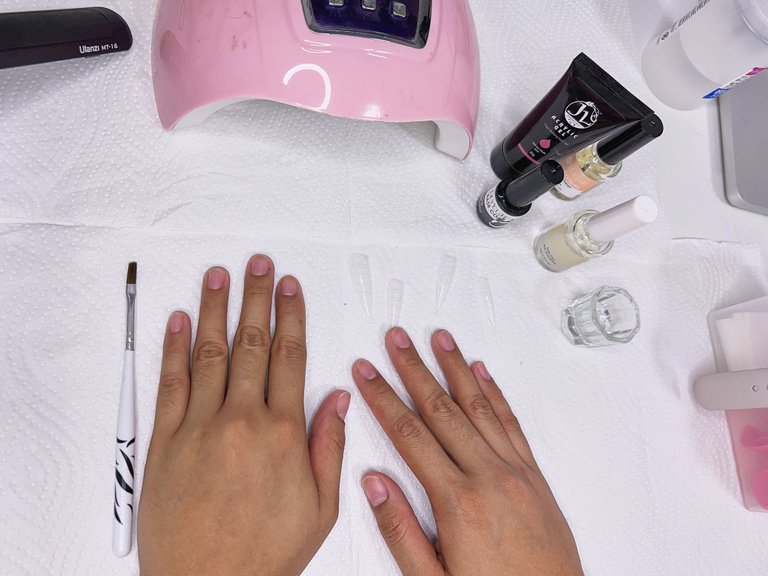 I prepared my nails by pushing and cutting the cuticles and stuff like that. These preparations are so important for the gels to adhere to it properly, otherwise it won't last long. I recently just cut my nails too, so I had to extend it using gels but it would really be better to just let it grow naturally and put gels on top.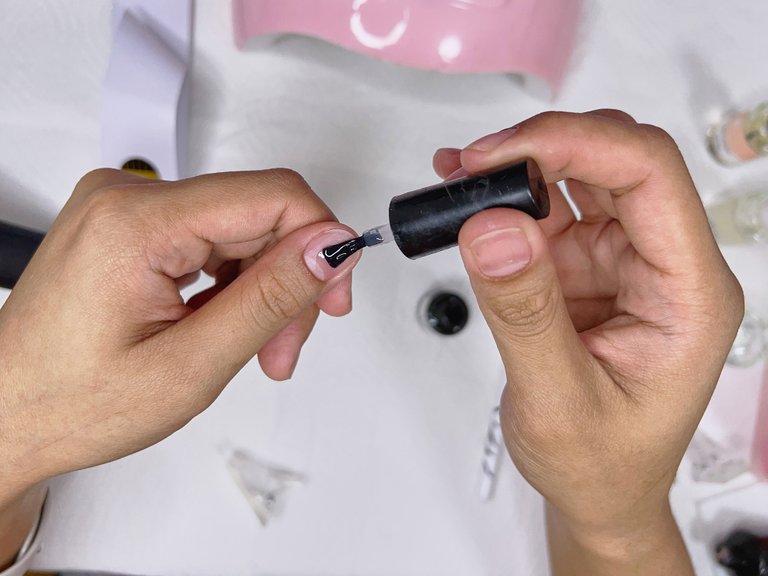 Next is applying a base gel on the nail.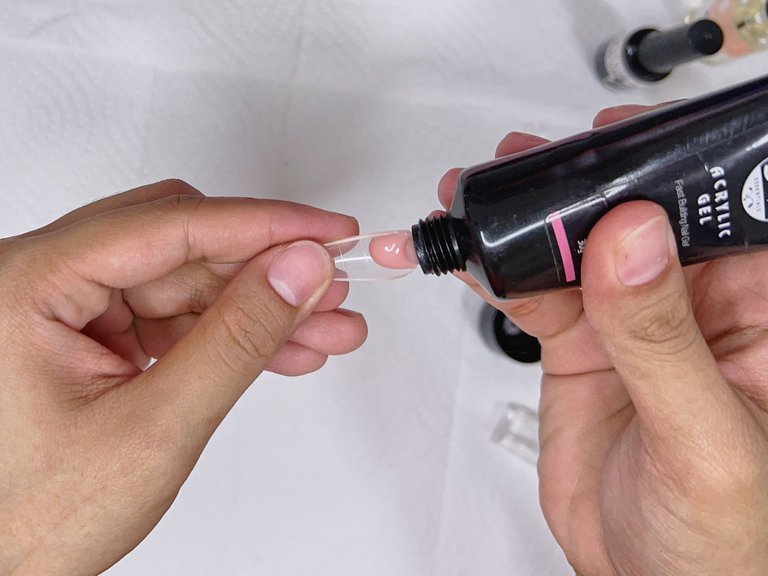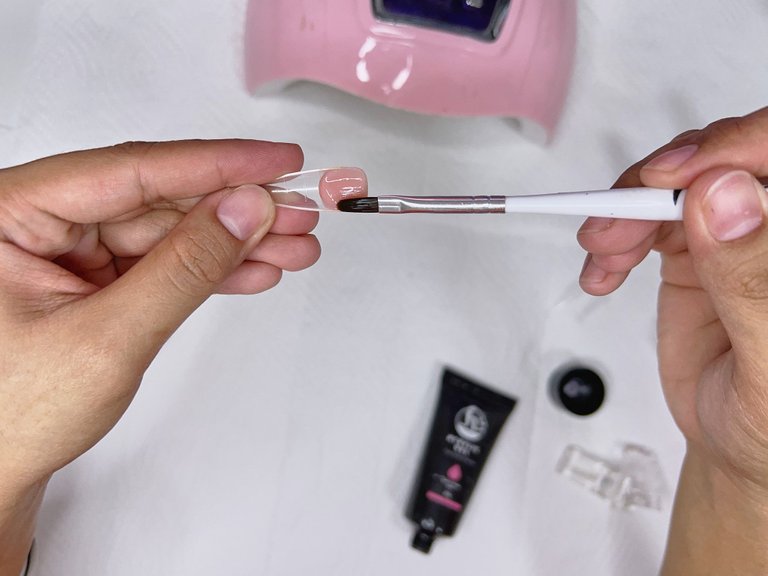 ---
There are a few ways to extend one's nails but I used dual forms since it's easier for me atm. I find it hard to perfect this though, since it's easy to fuck up under the nails part. Most professionals (I think) don't use this method.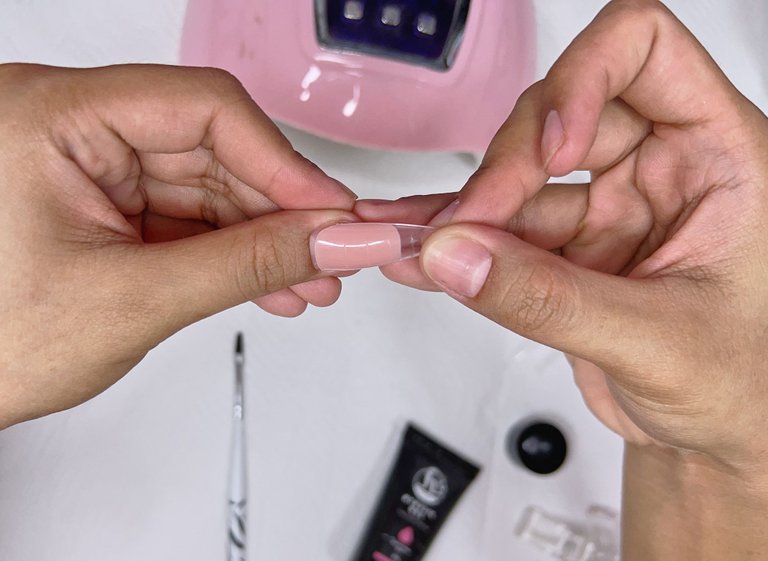 The easy part is pressing it and cleaning the top part of your nail before curing it. The hard part is to let it stay still and fix it under the nail before curing. If your gel is quite runny then you're fucked. xD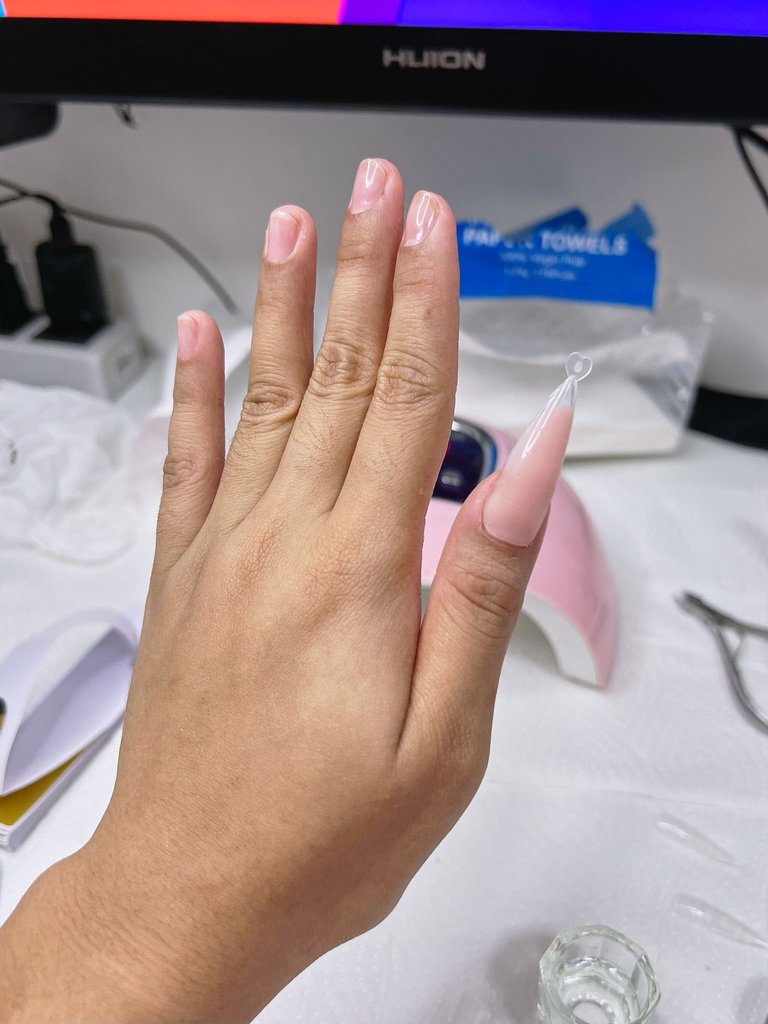 After curing it with the UV lamp, it will look like this. :D You have to remove the molder after.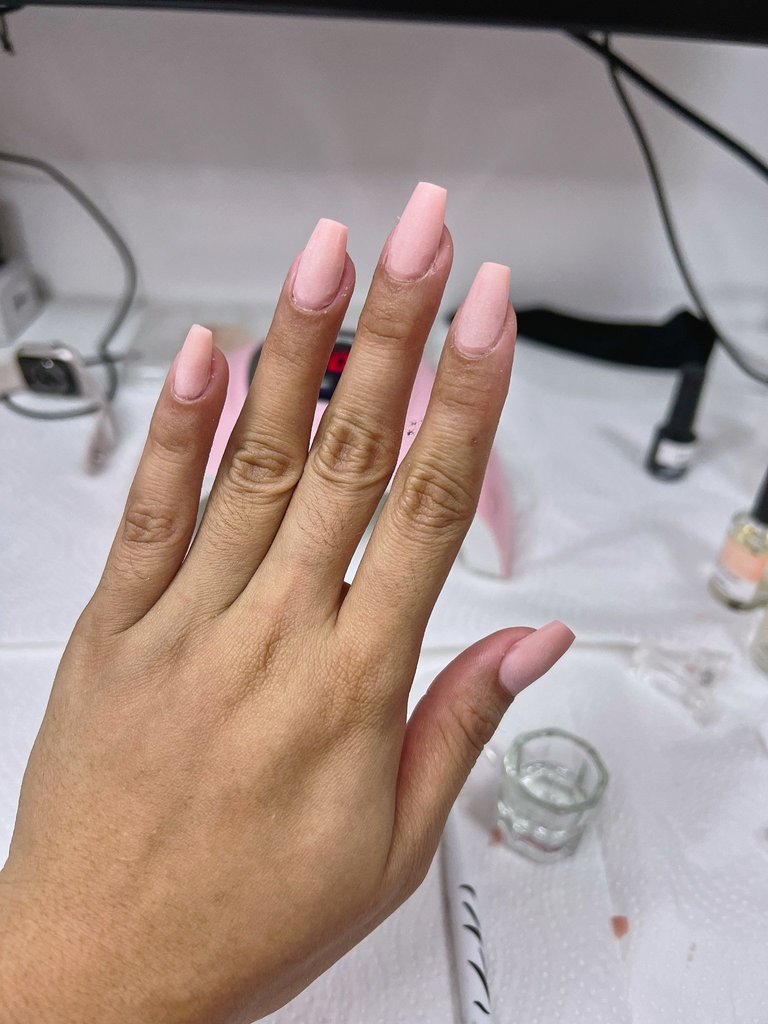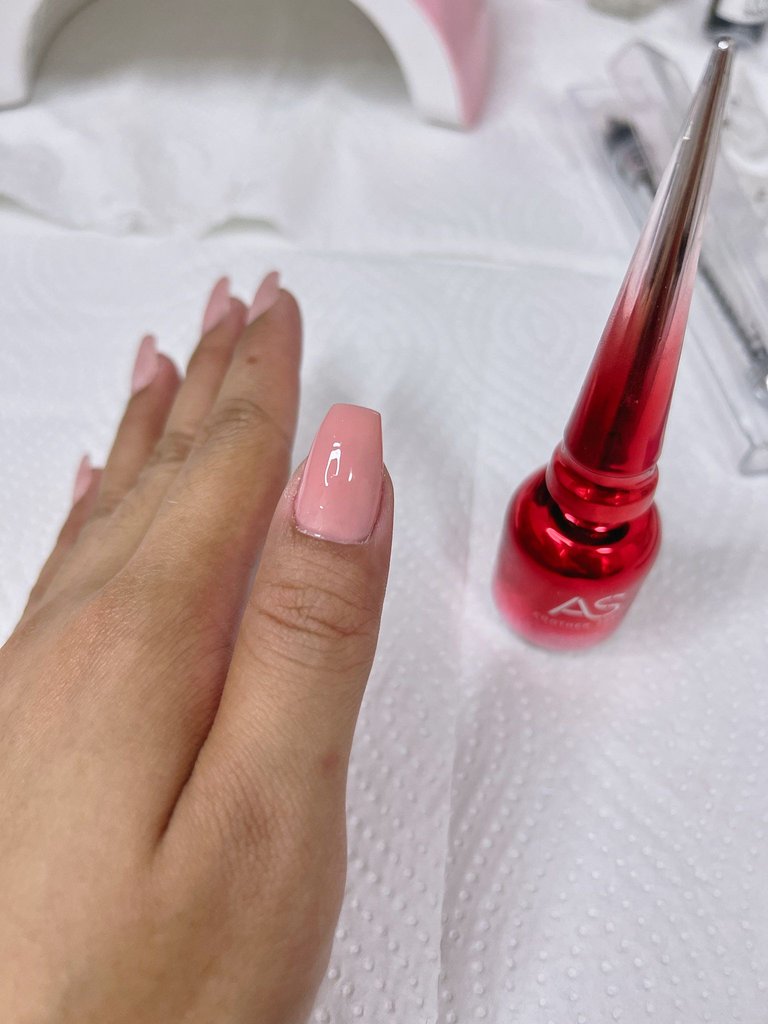 ---
After curing, I reduced the length and filed them. Once I am satisfied with the length and the shape, I then added a color.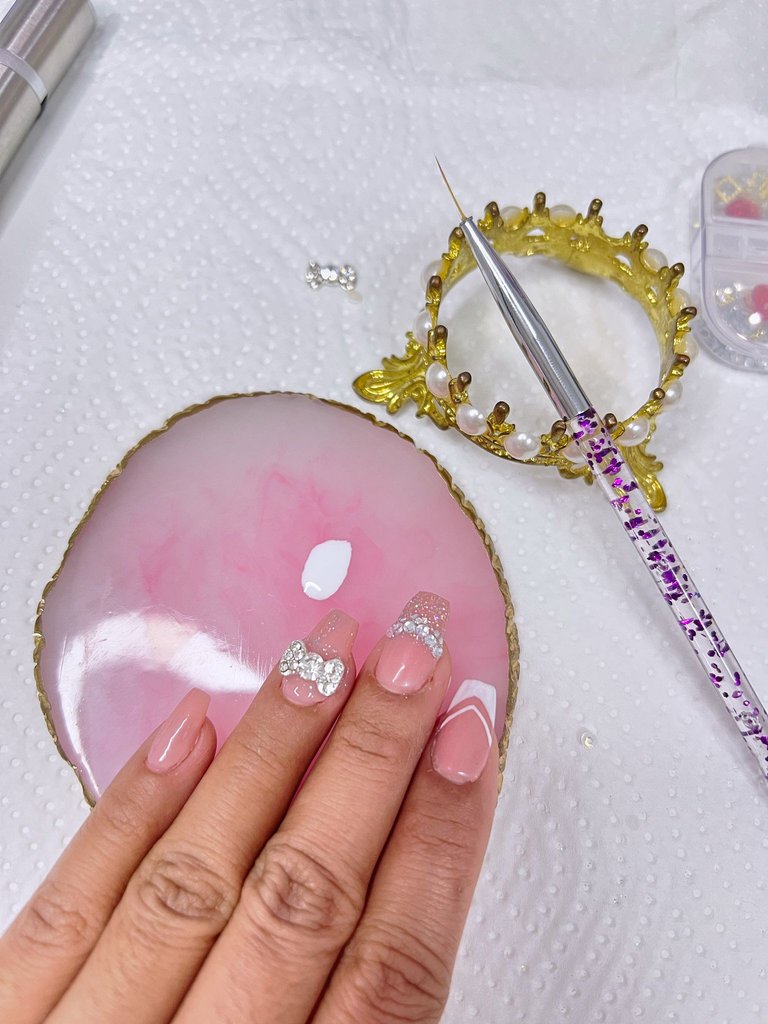 Here's my favorite part. :D Adding the glitter gel and the rhinestones. :D I'm not a fan of adding the french tip but it looks good so I just have to endure the struggle of doing the same on the other hand.
After finishing the design, I applied the top coat to protect it and also make it shiny.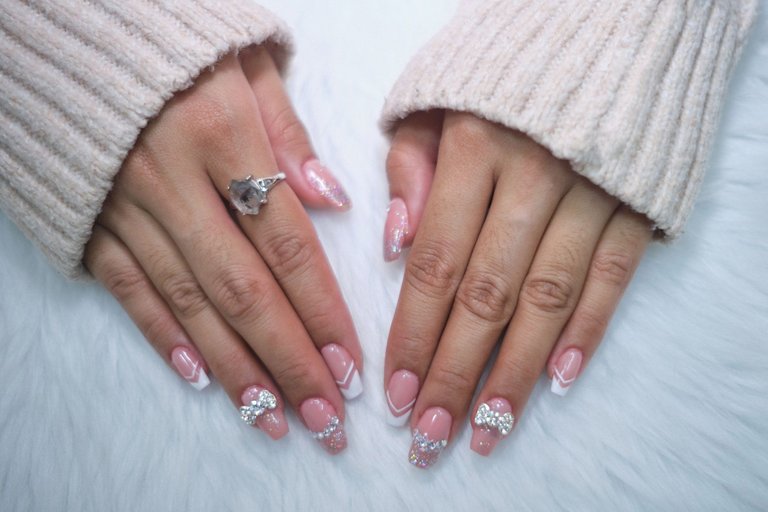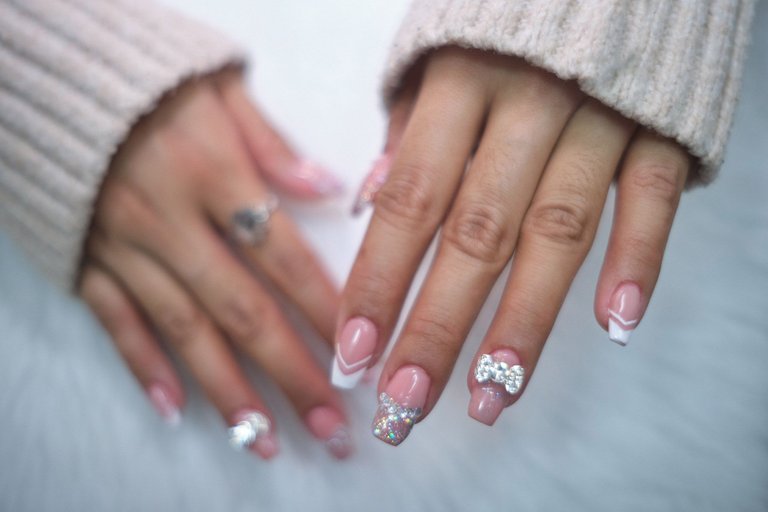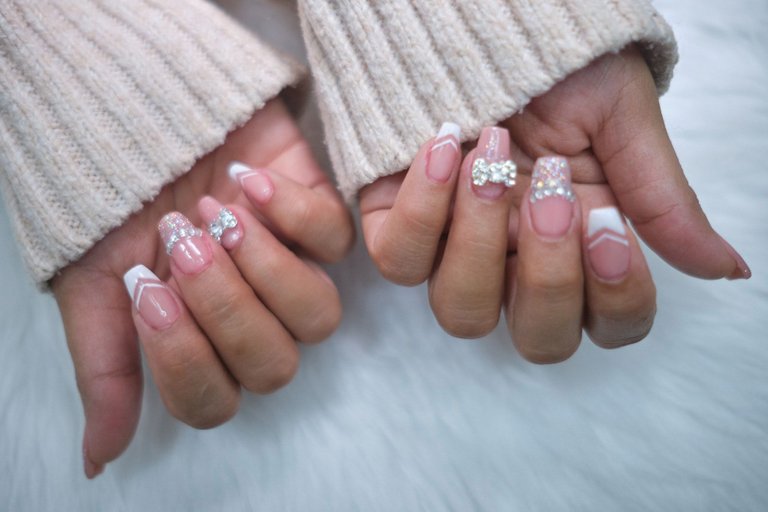 The shape is not perfect especially under the edge of my nails but it is as good as I can so far. lol. It took me maybe 4 hours in total but for me the result is worth it.