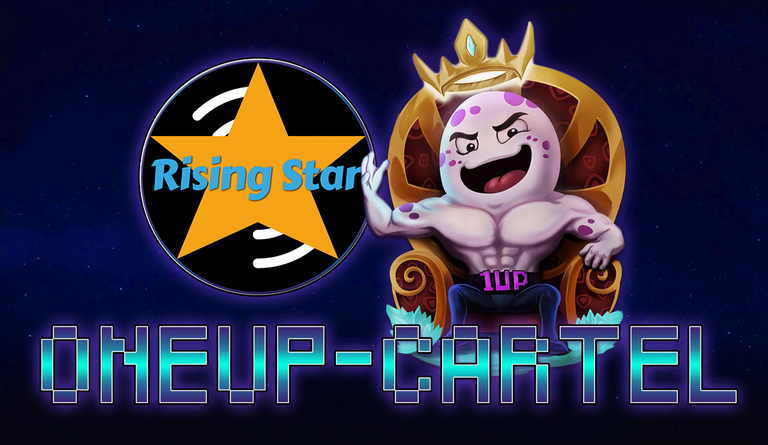 I am the Account Manager for the Rising Star Game Account of the Oneup-Cartel, so this post is about my weekly progress on playing the game! The Oneup-Cartel is a very active gaming community on the Hive blockchain. 😄

Rising Star Game
Hey everyone! 😊
How are you doing?
I am still suffering a bit of having Covid last week, but it´s ok. Just super tired and exhausted. I need to take it slow. I had a great birthday show on sunday in the Pizza Discord though! It was awesome, seeing so many of you there! 😄
Well guys, this is week 4 of my report about playing the Rising Star account for the Oneup-Cartel.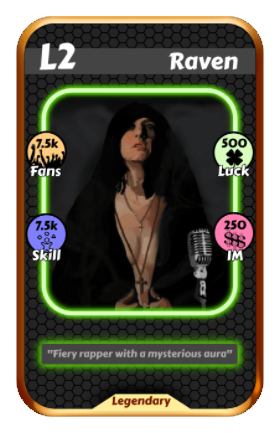 Rising Star is a P2E game on the Hive blockchain where you start as a lowly busker and work your way up to stardom. You can either invest money in to to speed up your progress - by buying cardpacks or cards from the ingame market - or also start playing without any investing any money. That´s what I really like about the game, that everyone has a chance to play and can make great progress. Not only the people who can invest money in it.
This game might not seem to be complicated at first glance, but it has alot of tactical elements to it, which - I can see that in the community - most people don´t really have a clue about. But to maximize your earnings (and I think the ROI of the game is really good), you need to understand and play these tactics.

Today I just want to tell you a bit about the general tactics I would recommend.
Leveling Up
In my oppinion leveling up is the main focus in the beginning of the game. This is important to unlock higher missions. If you want to earn with this game in long term, it is important to have acceess to every mission in the game. The game is divided into 4 stages so far, and every stage has a 5 minute mission. These short mission will earn you the biggest part of your income later, so you really need to get access to all 5 minute missions as fast as possible.
You level up through XP points which you get for missions and music lessons. Don´t focus so much on your starbits reward in the beginning, but more on the XP reward. Music lessons have a good XP reward and are the best way to level up as fast as possible.
Well leveling up without any boosters is really slow in generel, so don´t get frustrated if your level isn´t really moving. The first 15 levels go quite fast, and then it takes alot of time.
I thought about buying an XP Booster card for this account. But the price increased sooo much the last 3 month, it´s insane. In December one XP Boost 10 card was about 25 Hive. Now it´s already about 90 Hive. Well it could also be a good investment. 😄 I am quite sure the price will go up even more, because XP Boosters are out of print and the number of players goes up constantly. And an XP Boost 10 card does NOT give you 10 more XP, like you might think and I thought also for a long time. But I found out that 1 XP Boost 10 card gives me 96 XP more. I have no idea how exactly it´s calculated though. You can chose yourself if you want to invest the money and buy an XP Boost. It is definitely worth it though. I can tell for sure, but yes, it´s quite a bit of money.
Grinding Music Lessons
Not only because of the amount of XP you earn, but also because of the amount of skillpoints you earn, I would recommend making 2-3 music lessons each day in the beginning if possible.
Of course you have to collect some instrument cards of a certain instrument type first as I already stated in one of my last posts. Now it is important to build up your skill, the goal should be to always have a few thousand skillpoints more than fans. So your ego still stays at 0, even when buy new cards with fans, gain drunk fans or more ego through missions over time.
Buying Pizza Slice and Pizza Box
To be able to play the whole day, you need Pizza Slices and Boxes or you will run out of energy and cannot continue to play the whole day. I would recommend buying at least 2 of each in the beginning. This should be enough for you to be able to play the whole day. So in the beginning, invest your starbits in Pizza, not in Card Packs. I know it´s tempting, but this would be the wiser tactics. 😄 Pizza cards are not in packs! So you NEED to buy them to get them.
Making more short missions is also a good tactics to not run out of energy, because you have more chances to find pizza through missions then.
You can use Pizza Slices and Boxes multiple times. So the card is not gone when you use it. Aftrer you use a Pizza Slice, it takes 24hours to refill before you can use it again.
The Pizza Box is empty when you buy it, and as soon as you find a Pizza through a mission, it will be stored in your Pizza Box and you can chose when to use it. When you use it, the Box will be empty again and everything starts all over.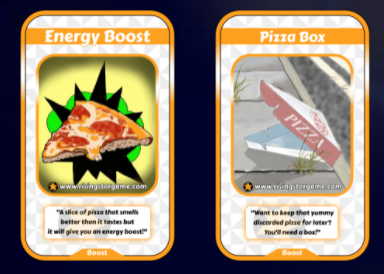 ---
Coming back to the cartels account:
Second week of playing the account
Level reached: 26
Leaderboard Ranking: 948
Highest Mission: Stage 2, Mission 2 (Radio Studio Session)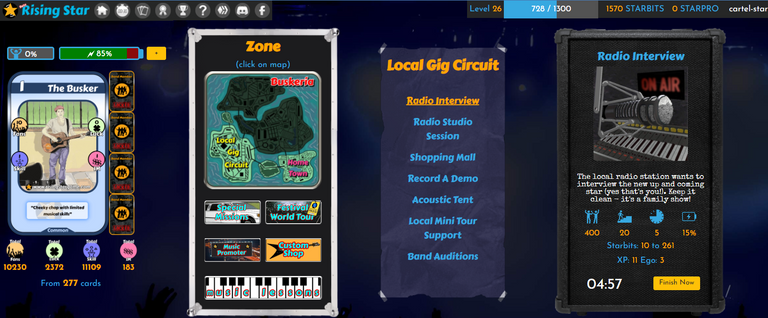 I did not open packs this week due to the high starbits price, so I chose not to buy any starbits. I am still investing in SWAP Pools and Record Staking to make some passive income and hopefully have 1 Million Starbits when I reach level 50.
Apart from that, there is not much to tell you this week. 😄
---
So guys, I hope my post aroused some kind of interest in Rising Star and I hope to see you in the Rising Star Discord.
If you don´t know about the Oneup-Cartel yet, you should also join our Discord and hang out with us! We will be very happy to have you there!
Hope to see you soon guys and have a great day! 😊💜
Best regards,
Raven 🐦

What Is The Oneup Cartel?
| Meta Gaming Guild | Meta Curation | Meta Dividend Token |
| --- | --- | --- |
| Splinterlands, Hashkings, dCity, dCrops, Rising Star, Farming Tales, Crypto Raiders, Gods Unchained, Skyweaver, Ehon, PsyberX, Ragnarok, ChiFiBots - and this is just the beginning. | With @curation-cartel we control over a dozen different curation accounts for HIVE tribes, including the popular @monster-curator and @oneup-curator, with total delegations worth over $100,000 USD. | Our token is the CARTEL and by selling it we generate funds to invest into games and HIVE tribes, as well as dividend tokens, to eventually pay dividends to CARTEL token holders. |