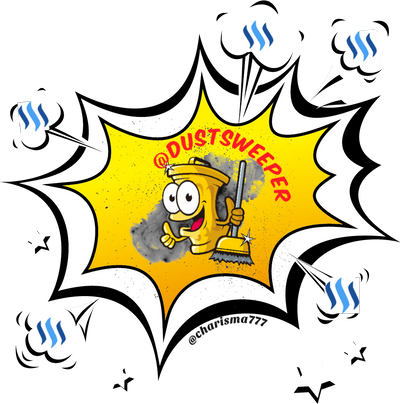 Dustsweeper Contest
It is now time to conclude the latest Dustsweeper contest. Please check out this post to read the announcement.
The contest was to suggest a great contest that we can host for Dustsweeper in the future. Simply, a Suggest-a-Contest contest. 😀
The five best suggestions would receive a prize of $1 of Dustsweeper upvotes. The prize for this was donated by @johndoer123.
The 5 Selected Winners
Here are the best 5 contest suggestions. These were seen as the best contests to be used to promote and support @dustsweeper. They are listed in no specific order.
@mitrado - This is probably the most complicated contest out of the 5 selected. The contest would be to present a person that is ready to quit, either they have lost motivation or they been attacked by others on the platform. The contestant needs to show how they helped the person, how they gave a meaning to Steem again. This should hopefully involve @dustsweeper in one way or another.
@karamyog - This is a pure advertisement and marketing contest. Come up with a great poster or a marvellous tagline to promote @dustsweeper.
@minimining - The contest suggestion from @minimining is linked to user-friendliness. The contest could be tackled from two angles, either to suggest @dustsweeper improvements to make the service easier and more clear, or, it could be to write user guides and explanations that would help others to get a better understanding of @dustsweeper.
@rentmoney - This idea is to create a contest within a contest. I was immediately thinking about the move Inception here. A contest, within a contest, within a contest... 😀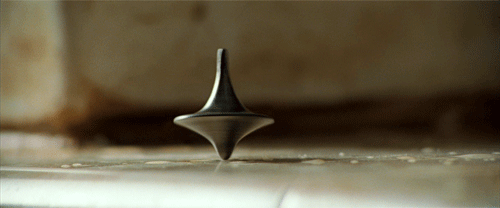 I think it is a great idea. People will have to come up with a contest idea, any idea really, where the only requirement is to give out a @dustsweeper starter pack. A starter pack is nothing defined, but it could be a 0.5 SBD @dustsweeper gift.
@fw206 - Here is another excellent promotion contest. I will quote the text from @fw206's comment as it is well described:
"It consists of two parts:
1.) Create a small info/ advertisement text for @dustsweeper in the comments (maybe five lines), the top entries would get an upvote
2.) In the next step everyone, especially newbies, posts a translation of the winning entry in their native language. Each translation post gets an upvote. Translations into local slang would count for English Steemians :)"
Congratulations to all the five above. You will all receive $1 in Dustsweeper upvotes. This is sponsored by @johndoer123. If you don't know John, I encourage you to check out his blog and write him an awesome comment.
5 SBD in upcoming prizes
Although we have picked the best five suggestions above, we have not decided on our next step. We will most likely turn all of them into real contests, but we just haven't decided how yet.
So please keep your eyes open for future announcements.
We have another 5 SBD donated by @jackmiller which will be used in the upcoming contests.
@jackmiller is a Steem witness. If you have a vote to spare, please consider giving it to Jack!

Designed by @charisma777
Dustsweeper Stats
Here the latest Dustsweeper statistics.
We have 730 Users registered.
$1100 in total outstanding upvote balance for all users.
A total of $270 saved from turning into dust.
---
---
ps. If you wonder about the cool @dustsweeper graphics above, they were all designed by @charisma777. Please check out her post: https://steemit.com/dust/@charisma777/a-gift-for-dustsweeper
---
Dustsweeper is an initiative supported by Witness @danielsaori. Daniel is also one of the co-founders, together with @davemccoy. Their shared vision is to help newcomers grow and prosper in the STEEM universe.
Seeing a 2 cents profit turn into dust doesn't sound like much, but for someone new, it can make all the difference. @dustsweeper is trying to prevent that potential disappointment by helping protect those tiny profits.
Do you like Dusty? Please give a Witness Vote to @danielsaori