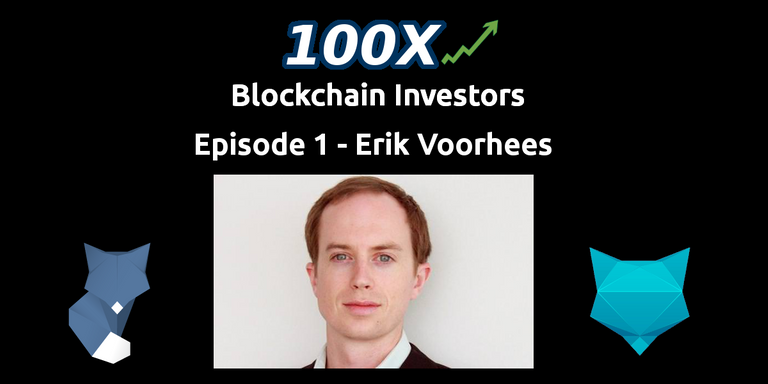 100x Blockchain Investors Weekly Webcast
For our very first episode next week on Tuesday, Oct 3rd we have Erik Voorhees, CEO and Founder of ShapeShift.io, a global crypto exchange that lets users instantly trade between leading blockchain assets, including Bitcoin, Ethereum, Monero, Zcash, Dash, as well as dozens of others. As of June, 2017, ShapeShift had been growing about 48 percent per month since its 2014 launch. ShapeShift's latest product is Prism, a hedgefund-like solution that Forbes described as a breakthrough.
>> Register here << for exclusive access to the live show to ask Erik questions or get access to the raw, unedited, full length replay instead of our edited and sanitized Youtube version in a couple weeks. If you have a webcam we can probably even get you on the screen to ask your question in person. I'll also stick around an extra hour after the show so you can ask me any questions you want!
PS if you want the replay of the conference we held in August, just email us at: info@100xinvestors.com
Best,
Jun Dam
Host/Organizer
100x Blockchain Investors