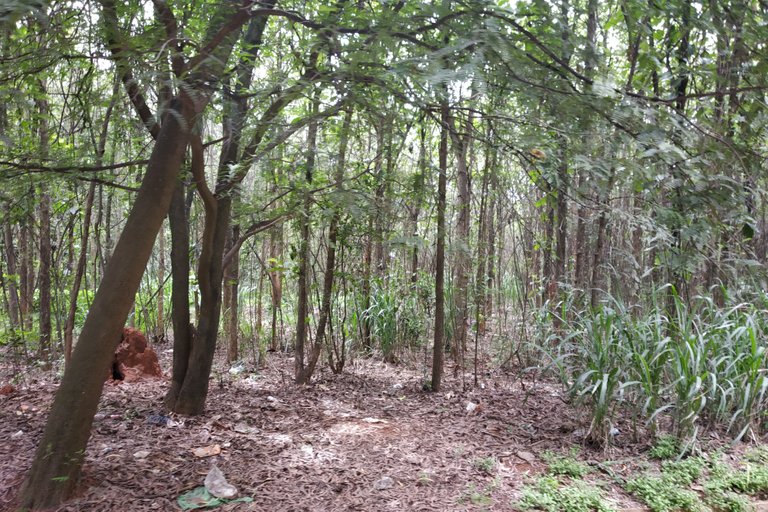 A walk through other side of the campus. I don't know if you can spot the termite mound there. I have taken some closeups of it. Well you can expect a science post on termite mound biology soon, I suppose.
It's was quite a productive day today, both in terms of work and physical activity. Woke up early, took dogs for a walk. Then walked to market to buy some meds.Finally, walked to lab. Came home in the evening to have a cup of coffee with her. And then back to lab again. Finished the day with walking the dogs again. I think that was one hell of the activity. As far as science part is concerned my viral transduced cells are growing fine. I will prolly do some analysis on Matlab tonight, before I go off to sleep.
Diet
Diet has improved significantly, I mostly lived on protein today. Had a lot of pulses - yellow lentils and white kidney beans. Some bread with eggs. Dinner was also not bad. I had some chappati with this eggplant preparation called - baigan bhartha. Hoping to lose 1 kg in 15 days. Well that is the goal.



14589

| | | | | | |
| --- | --- | --- | --- | --- | --- |
| | | | | | |
| cm | | cm | | cm | |