Staring out my window at the snow covered trees right now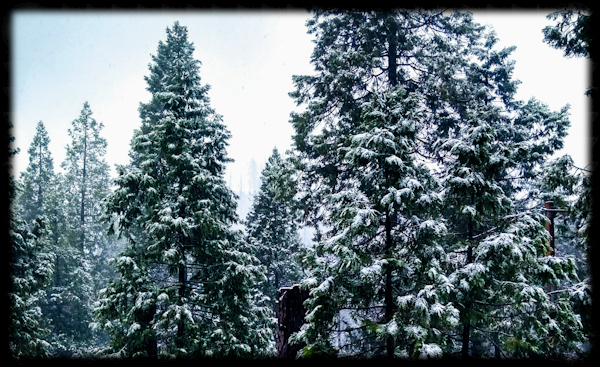 I've been thinking about THIS CHALLENGE for a while, created by @anutu. (one of our amazing @welcomewagon grads!) Some challenges are silly and fun, and are easy to sit down and write. Others make you take your time, consider, weigh, and plan out exactly what you want to share.

It took me some time to choose which memory I wanted to share. This one still stings a little bit, but now, less so.
I grew up as a mixed child in an almost all-white community. It's funny, but seeing out of my eyes, I only really saw white children all around me. And so, as a child, for a long time, I thought I was white too. Our perspective shapes our perception, right @shadowspub? I thought I was the same. It's funny - my mother used to make these FABULOUS Halloween costumes. They were so ornate that kids used to come up and shake my hand and hug me - thinking that I WAS the character. Everyone was so in awe of these costumes, but I just wanted the cheap, plastic costumes that everyone else had. I didn't want to stand out. I didn't want to be different. I just wanted to blend in.

This memory probably sums it up best.
I had always been a compliant child. Top of the class. Striving to succeed (really - exceed) at everything. Always pleasant. Always helpful. One of those "golden" children. My mother often used the term "pure" to describe me, much to the dismay of my younger siblings. I didn't mind being a good kid. I preferred it. Somewhere deep inside my heart, I innately knew that I was playing with less than a full deck, and also knew that I needed all the help I could get. If I could just get people to see the real me - beyond what they saw initially, then I could win them over. Their pre-judgments would fall away, and I would prove that I was worthwhile.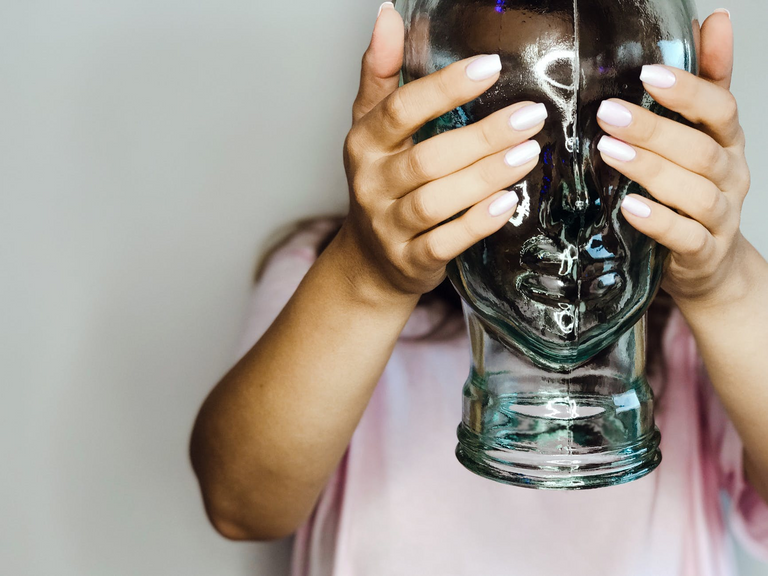 One day, I was with a group of kids - about 25 of them. I was the only one who didn't have fairer skin. The kids didn't seem to notice. That's the way it can be with kids. You were just another person to have fun, cause trouble, or if they were lucky - both. Blue, green, tall, short, poor, rich, handicapped...different - really didn't matter when trouble was involved. If you were causing havoc along with them, you were alright.
I was on the outskirts of the trouble, really. As I already mentioned, I really didn't like putting myself at risk. I had worked hard for the reputation I had earned, and it always seemed a strange thing to toss away something for a moment of thrill, when it had taken years to achieve. I felt like I could be in the group and really have nothing to do with the trouble, while still maintaining enough of a presence to be able to conspiratorially laugh about it later.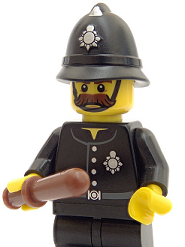 As usually happens, kids and trouble go too far. When the jig was up, the security guards were called. Out of the 25 children - the man never took his eyes off of me as he was threatening the group. It was probably one of those experiences where kids fight back disrespectful grins while rolling their eyes at once another, mocking the "rent-a-cop" who could do very little with is limited authority. That's what the moral of the story was for the others: He has no power over us.
---
For me? It was a very different take-away.

Before you get too melancholy, I'd like to tell you that this is only part 1 of the story. It was just a significant part of my life where I realized that we are visual people, and recognized what that meant for me. Our first impressions are usually based on what we see. We have a lot of learned responses that are based on our environment - good and bad. In a way, it was a sad realization for me. However, in another way, it was a very freeing moment. If they were going to always see skin first, I didn't have to try so hard anymore. It would take years for me to fully understand the balance of who I am, what people perceive, and how I respond to that. However, having an understanding of your identity begins with embracing all that affects you and then determining what is true, what is not, what you believe, and what you apply.
--- Amazing banner created by @liberty-minded
CREATE YOUR OWN @REVIEWME PROFILE TO START EARNING CREDIBILITY STARS FROM THE COMMUNITY!


CREATING YOUR PROFILE IS EASY! JUST FOLLOW THE STEPS HERE ☜(ˆ▿ˆc)]
---
Transparent Guard Font used in this post.