The Welcome Wagon
has been quietly shadowing posts, taking one person at a time into our community each week, pouring our training into them as we can - and helping to support Steemians in the Steemiverse. Thankfully there are a lot of great helping communities out there that go find newbies to help and support them.
When we all work together, then everyone wins! Like @shadowspub coined, "It's all about community." @thealliance posts on every page, "A rising tide lifts all boats." (thanks to the words of our ocean-loving @bluefinstudios) Or like @calumam and @penderis from @buddyup says, "We all grow together."
Do you really believe that? Do you stand in the gap for others? Or do you wait for others to take up the gauntlet?
If you have that same vision, but just don't know where to start.... This might be the game for you!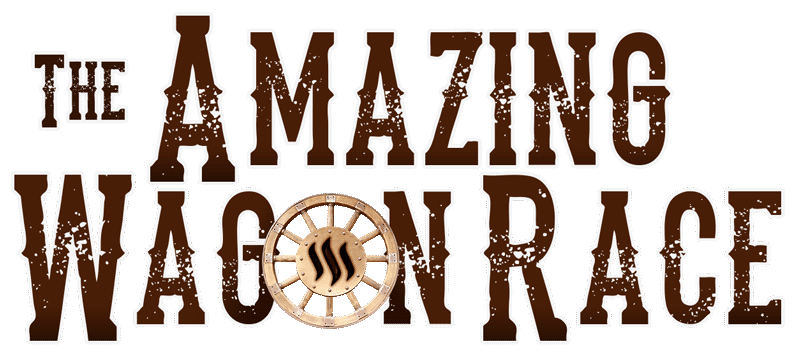 1. FIND A NEWBIE!
Pick a good one ;) They're gonna be the ones racing! Don't know where to find one? Well, you can search the #introduceyourself tags - or.... go find one that's already been selected for great quality from the @heyhaveyamet posts! @xcountytravelers (Ren) and @brittandjosie do a FANTASTIC job showcasing some up and coming stars! Why reinvent the wheel? Go grab one of them and help them in their first days!

2. TRAIN them on the Steem topic of the week!
You don't need to be an expert! It's just one topic and you probably know more about it than you realize! If you don't - go find out more and teach! Best way to learn is teaching!

3. THEY write a post on what they've learned!
Take a day (or three) hehe to help them understand the topic. Then, they will write a post explaining what they understood. Not only are they learning, but they're putting out MORE posts about the topic! Who knows who else will benefit from the extra reach!

4. BRING YOUR NEWBIES TO RACE
On each Thursday at the MORNING live show of @shadowspub's PYPT (Pimp Your Post Thursday) held in The Ramble discord channel!!! There will be a LIVE quiz during the show, with 10 questions on the topic of the week. Whoever types in the answers fastest gets a point. Whoever gets the most points - wins! Just the newbie? Nope! The coach wins too! 10 SBI is up for grabs! (That's 5 each - If anyone would like to donate to the project - the weekly pot will increase!)

And that's all folks! It's a simple way to help others, help yourself, help the community and help the platform as a whole. Anyone who knows me - KNOWS that I'm always looking for win/win/win/win situations! I think this might be another one! But I guess we'll wait and see! If the Steemiverse likes this idea, we'll keep doing it week after week! If not - then, we will play til people move onto the next idea!

What to do now?
Go find yourself a newbie! Start supporting their posts, leave comments and show them the ropes, Coach! NEXT THURSDAY, I'll announce the first TOPIC to start training your newbie in! HAVE FUN!!!! Amazing banner created by @liberty-minded

Wagon Wheels and Welcome Wagon logo designed by the amazing @penderis

CLICK HERE TO VOTE FOR @C0FF33A AS WITNESS
This banner created by @enginewitty
CLICK HERE TO VOTE FOR @ENGINEWITTY AS WITNESS
This gif created by the wonderfully artistic @liberty-minded