Tokyo Joe Sushi is a fun place with very fast service.
Besides Tuna & Salmon Sashimi (10pcs), we also ordered Alaska Roll, Chop Scallop Roll, Unagi Roll and Gomae.
All rolls came on the same big plate with the Sashimi.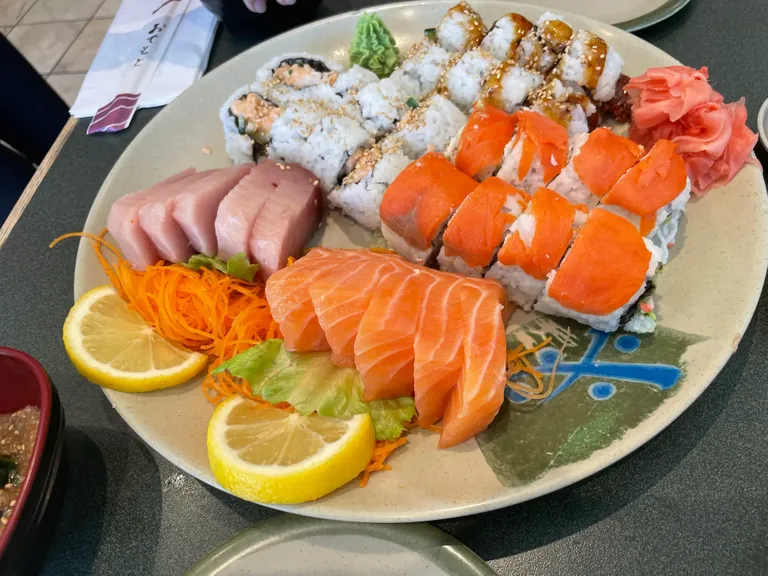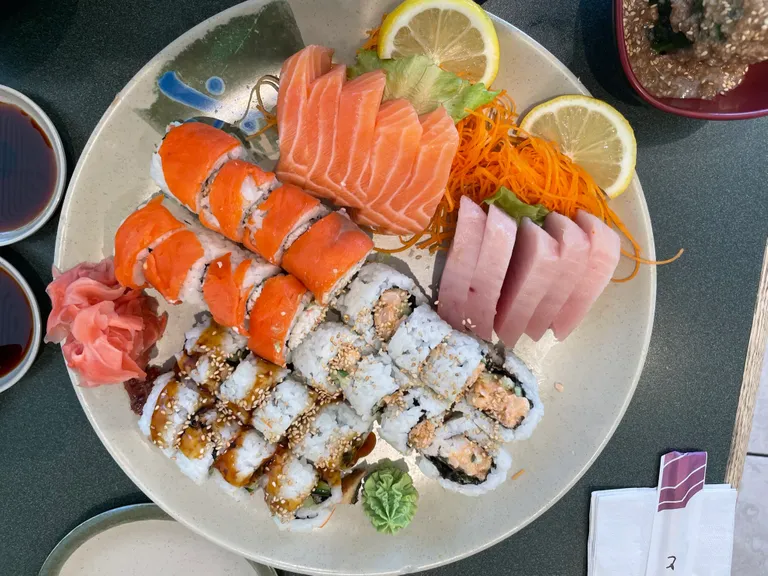 Chopped scallop roll was particular tasty.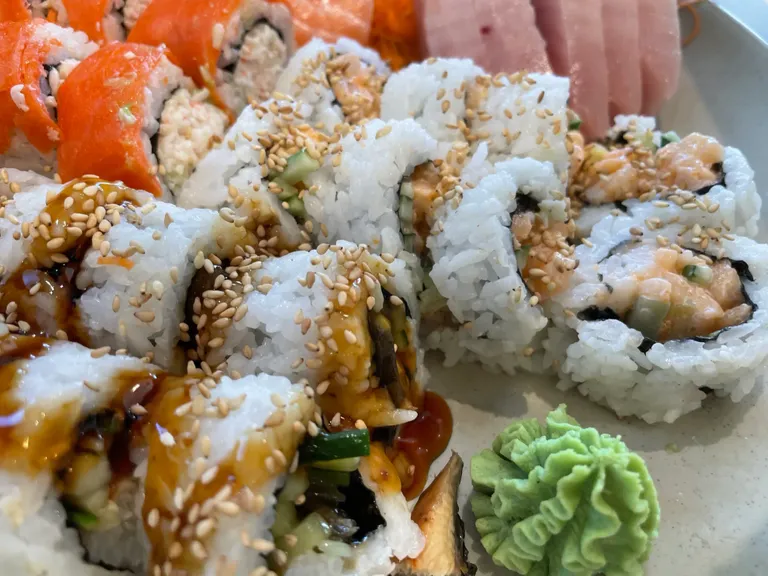 The food is very fresh and yammy!
#food 
#japanese 
#richmond 
#restaurant 
---
This review was sponsored in part by Pacific Dining Gifts (@pacific.gifts)