Hello everybody,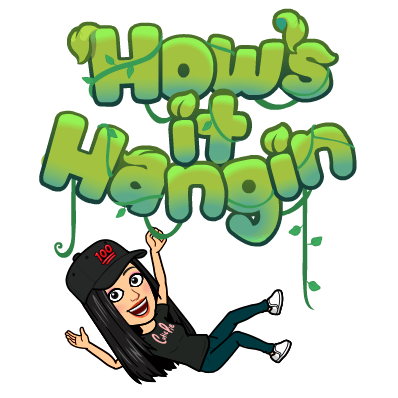 I'm not too much happy about my progress these days cuz I didn't work according to a plan. I didn't feel like making a To Do list these days so I just do whatever I want and let me tell ya, That's really really freaking me out. When I look back at what I've done during the day, it makes me go back to the very beginning of the day and arrange the things all over again and work hard. But it's not that much of a thing cuz it's still the Summer vacation, right?
A whole vacation is gonna end up next Sunday!? I don't feel like it's been a month since I got the vacation. Btw, time flies at full speed. And you know what? I've got a whole book of Holiday assignments and I haven't done even a half of them.
I can't guess whether I like spending time at school with friends or whether I like spending time at home and other places with my family. Sometimes, I think that school time is the best but sometimes, I find it really boring and tired especially when my friends are absent. It makes me want to speed up the time so that I can go to school and laugh till tears flow on my cheeks. OMG! I am blabbering too much and nothing makes any sense at all.
So, let's get to my today's report.
It was about 9.00AM when I jumped off the bed and then, I did some Steemit stuff. Then I re-wrote my new timetable in my diary. Yep, a timetable. I'm gonna be really busy when school starts but I didn't forget to keep some time for my Steemit work. You know, I'm really addicted to Steemit :P
Then I took the laptop again and I finished playing FAR-lone-sails. I was so addicted to it and now I can do the stuff with the laptop freely cuz I have no distractions. But I have another game to play on mom's phone. It's Virtual Families 2. Okay okay, it's not that much of a game but I and sis like it someway. We can't let ourselves away from playing it in case the people would die. So we have to keep that family going :D I just don't feel how time goes when I start to play it. When I checked the time after I got bored playing it, it was late 2.00PM.
Then I had a little nap and when I woke up, mom called me to fry rolls. So the rolls were our lunch. Sorry but no shots of it.
Then I watched my sister's Zumba class with mom. It was fun to watch it and then I went to my study table. I made some short notes on a History lesson and only by reading and writing it, I can remember most of the facts. That's one major thing why I like making my own notes. Here are some shots of them. These are written in my native language, Sinhala and you might get headaches by just looking at my untidy handwriting. Btw, who should care about your handwriting if you are the only one who's gonna read it?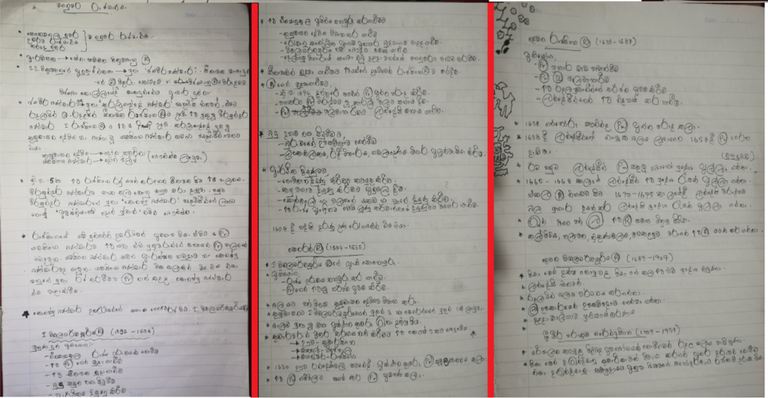 While I was making those notes, sis asked me if I can touch my toes. I didn't remember whether I was able or not so I said 'I don't know'. Then she said 'if you read a paragraph from the end to start, you'll be able to touch your toes.' Then I started to read a para from end to start on my History textbook and then I tried to touch my toes. You know what? It worked!!! But I still can't remember whether I was flexible enough to touch my toes before I tried that trick. So, if there's anyone who can't touch your toes without bending your knees, try it out and tell me the results :D
Then we re-watched 'Who am I?' by Jackie Chan while we were having dinner. It's so cool how he fights and his tactics, kicks, punches and many things. And above all, the inside the scenes part. If you haven't watched it, make it the next film you gonna watch :D
So, that's all I did today. I hope that I'll be able to finish the holiday assignments tomorrow and also do many many things including studies, fun activities and stuff.
And one more thing;
Did you hear about the Teen community me, @mashiliyanage and @justaboutart are working on?
We created the #tos tag which stands for Teens On Steem
So that we can make Steemit a better place for teenagers.
So if you are a teenager, you can also use this tag.
You can follow our account @teensonsteem
You can join our Discord chat here.
Thanks a bunch for stopping by
My eyes are so sleepy
Have a good day or night!
Until we meet again ❤