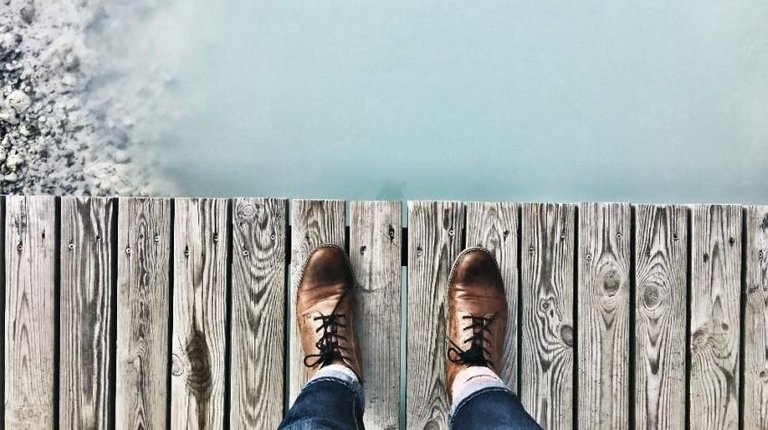 Dear friends,
this is a post about some thoughts and feelings that right now run through my head. What better option could there be than writing an #Ulog?


Down
First, my internet went down and the signal is weak or not present for many days, then my computer crashed again and again and now discord does not come back to life again after countless re-installations. This might sound not so bad for many, but as I have to rely on my equipment for my job and my beloved Barbarella and much more, this is very bad.
Some people are weak and without any ethics, play around with others and think this might be without consequences. Yes, hit me again, another victim, me. Greed and unethical acting create victims. The pressure being an independent artist, that works hard to pay the bills at the end of the month puts more pressure onto such moments.
Why you should choose LIFE!
If you live your life, accept your life as what life is, a mix of challenges, love, joy, pain, downs, and ups and whatever there might be else - the FULL potpourri - observe, learn, move on, then you embrace the gift that is called life. Life can only be accepted if you accept the full package. Don't believe that you are allowed to pick the best part of the potpourri and ignore the rest. No!
If you decide to be defeated, you decide you have lost, accept it, then you are defeated and you kill the love. LOVE that is one equivalent for LIFE. Just another word, but a word that matters.
Accept the FULL PACKAGE! Embrace LOVE!
Kill Yourself? NO!
Come on, WHY? I have been there before, NOTHING WILL CHANGE. You will end up to start over again and walk through all the lessons again. Again and again. There is no reset button! This is not an option!
Even if you decide and accept that you are defeated if you decide there is no way out of the dark... What dark? A dark moment, a dark day, a dark month or year, even many dark years. There will be light again! Don't dare to play God and rule over your life in a sense "I have decided there is no way out!" This thinking will kill love and light. For sure, I tried it. I had to learn that not everything is in our hands to create. The light will shine again, sooner or later, in many mysterious ways. In ways, you would never have thought about with your limited capabilities.
Live your life, embrace the moment, love the little things
Sounds like some Guru like blablabla. Yes, you are right. Sounds like. There are wise words even in doctrines, go and find the truth in them, question and reflect, then question again and read yourself. Don't rely on anybody else but you! Every person is driven by ego, some more, some less, some slightly. You never know the motivation of a person that tells you a wise advice. Who is really so pure to have put the ego in a treasure chest and threw the key away? Don't rely on others,
listen and feel if they truly love you!
Love is the key, true love. Unconditional love. LOVE!
Here comes the sun!
Whatever will happen to you in life, this will not be the end until it is the end and even the end is not the end. It is just the illusion of the end but is always a new beginning.
If you are down, focus on smaller things, if this does not work out, focus on even smaller things. Sit down on the ground and observe the grass, ants, stones and whatever. Observe! Don't think.
If you cannot reach a goal in life that you are passionate about, take one aspect of this goal and cut it down into the smallest slice you can think of. Focus on that!
Step by step
Life is not a flow or just one constant line! Life is countless little steps you take. Rooted in the here and now. Never look back but learn from the past. Never look into the future, time will tell.
Walk and keep on walking. Tiny steps create a path.
WALK ... LOVE ... WALK ... LOVE
Some more love!
There is something I hold very close to my heart! Barbarella, I just love @ravijojla's and my show. Actually, it is a place, a secure spot where friends come together. There were some shows within the last months that were so full of the best energy I can think of. A joyful hour with friends. Join us if you look for LOVE!
Dear to our hearts, Ladies and Gentlemen! Join us next week on Friday at 3 pm and 8 pm UTC to unpack, untie and smell the fragrance of freshly backed cookies, cinnamon and apples in December 2018 decorated by the Christmas edition of Balkan Candles touch of elegance coming up soon.
Stay tuned and Stay steemitted! (Source: @ravijojla)
Please read more here!
Thank you very much for reading my #Ulog!
Enjoy the day, my friends and like my dear friend
@dreemsteem would put it: Spread the Joy!
---
PS:
Don't kill yourself!
There is no reset button!
WALK
LOVE is the key!
---
PPS: Of course I don't think at all I am a victim.
PPPS: @eveningart ... I am very good, don't worry!
PPPPS: @dreemsteem ... I am really really very good!
PPPPPS: @ravijojla, thank you for Barbarella.
<3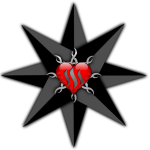 Original Content by @anutu
--- Did you "vote for Witness" already?
More information about on how important witness voting is, you can find here.
Please consider these most amazing and supportive people as witnesses:
Thank you very much!