One of the strangest festivals in the world takes place every March in the town of Nederland, Colorado. Frozen Dead Guy Days commemorates a real dead guy named Bredo Morstol, whose body is kept frozen in a Tuff Shed on a hill overlooking town. In an event that features coffin races, a brain freeze, a grandpa crawl, and the newly dead game, one of the highlights is Frozen Dead Guy Ice Cream.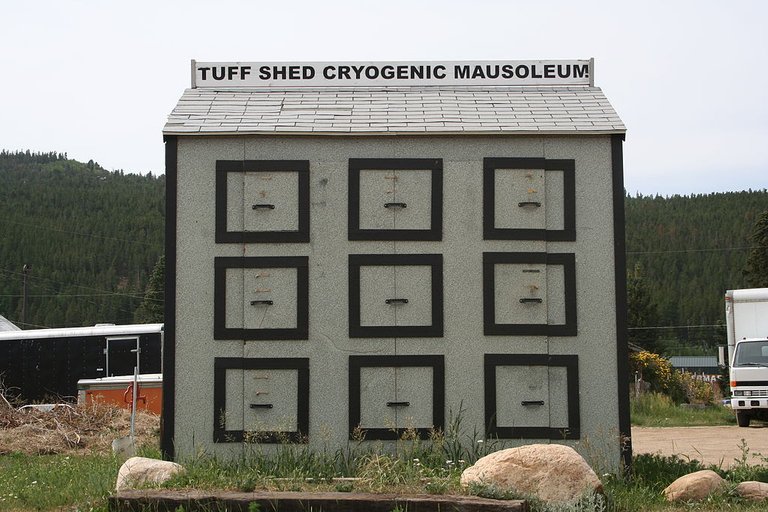 Photo: Flickr under Creative Commons by rickpawl
Frozen Dead Guy Ice Cream features dark ice cream mixed with Oreo cookie crumbles and embedded with sour gummy worms (resembling dirt with colorful worms). It's made by Glacier Ice Cream in Boulder, Colorado. You really must try it someday.
The Dead Guy Was Cryogenically Frozen and Shipped in From Norway
The Dead Guy, Bredo Morstol, was dead already when he immigrated to the United States in 1989. His family brought him to the U.S. from Norway, preserving his body at different times with liquid nitrogen and dry ice. After Bredo's stay at a cryonics facility in California, his daughter and grandson took him to his current resting place in Nederland, Colorado. Bredo now lies in a storage shed that his caretaker packs with 1,600 pounds of dry ice every month.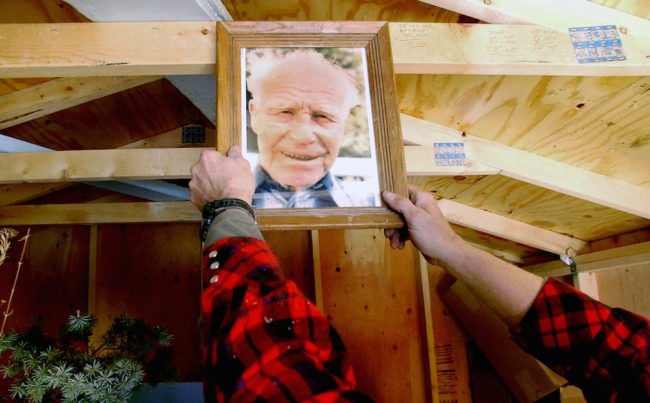 Image: boredomtherapy.com
They planned to start a cryonics facility in Nederland, but never got around to it. Bredo's grandson was deported. Bredo's daughter, who was living in a house that had no electricity or plumbing, was evicted. At that time, she told a reporter in the town that she had three bodies on ice out back, including Bredo's. Shocked, the town government passed a law forbidding the keeping of dead bodies, but because of a public outcry, they made a "grandfathering" exception for Grandpa Bredo.
Bredo's daughter went back to Norway, but Bredo stayed. He has become a local celebrity, the namesake of the Frozen Dead Guy Days festival. His caretaker sometimes leads tours of the storage shed where his body is kept. The Tuff Shed's official title is the International Cryonics Institute and Center for Life Extension (ICICLE), also affectionately called the corpsicle.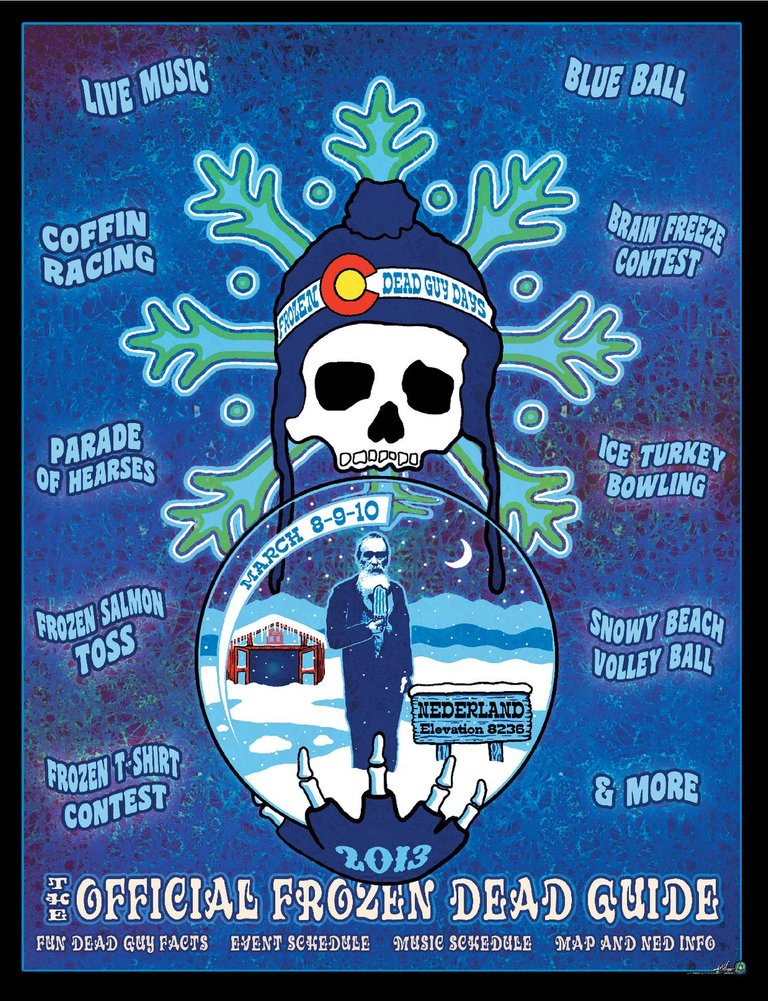 Image: Nederland (CO) Area Chamber and Visitors Center
The festival is as fun as any other winter carnival, but its themes are morose. It gets more popular and draws additional attendees every year. Here are some pictures to give you the idea: frozen turkey bowling, the coffin race, a decorated hearse, and the ice plunge.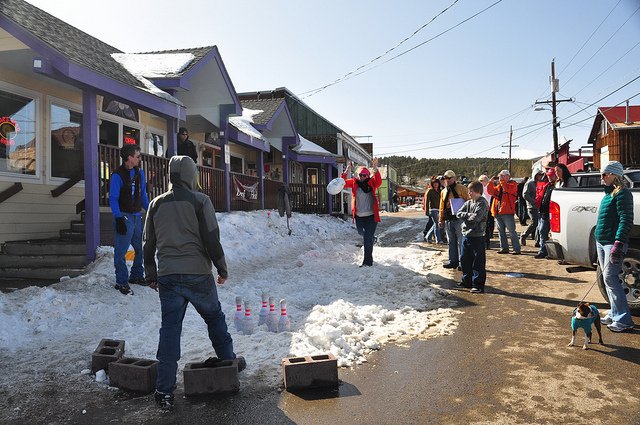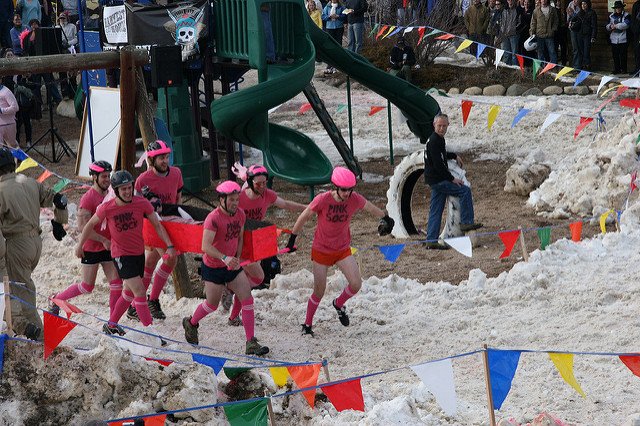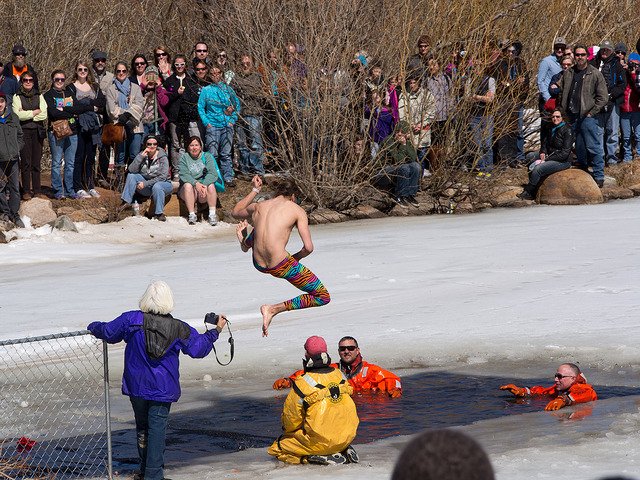 Images: Flickr under Creative Commons by 1) Kent Kanouse, 2) JesterJ, 3) Matt Beldyk, 4) CL.Baker
You've got to try the ice cream. Or just use some chocolate ice cream at home, smash a couple of Oreos on top, worm it up with gummies, and put it on a brownie for a full-on kid-friendly dessert.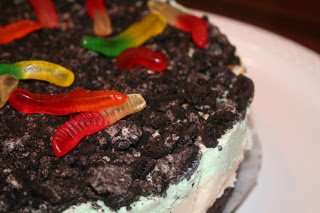 Image: www.ohsweetbasil.com
Sources:
Thumbnail Photo: Flickr under Creative Commons by Kent Kanouse
http://www.frozendeadguy.com/
http://frozendeadguydays.org/
https://en.wikipedia.org/wiki/Frozen_Dead_Guy_Days
http://www.dailycamera.com/archivesearch/ci_14430297?IADID