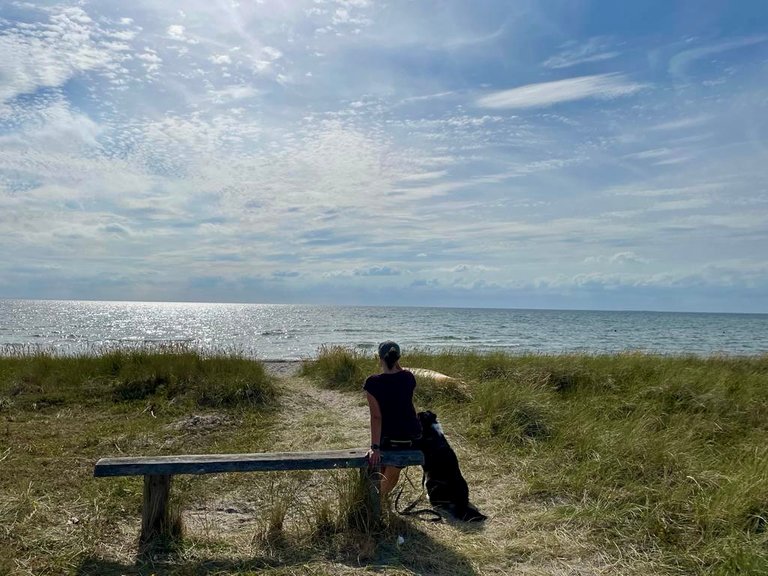 Danish Beaches are Europe's Best-kept Secret!
Most people don't think of beach holidays when thinking of Denmark. Time to turn that around. Summer in Denmark gets nice and hot and with hundreds of islands to choose from. They have beautiful sandy beaches, rolling dunes, and hidden coves.
Denmark has some of the most beautiful beaches in Europe. With over 7,400 km of coastline, including 174 Blue Flag beaches.
So, as it is still summer (even if it doesn´t always feel like it here in Denmark), and we came from the mountains, of course, our next stop had to be a BEACH! :)
So we asked around and most of the locals recommended us two beaches: Stillinge Strand and Bildsø Strand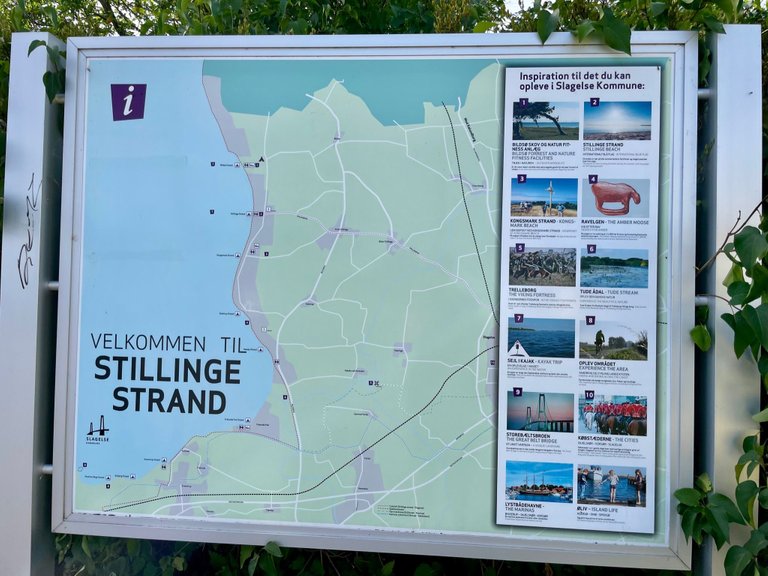 From Ugerlose we drove about 40 minutes to get to this lovely little beach town. There is parking just a few hundred meters away from the beach where you can leave your car for free.
From there we just walked along the promenade, passing really modern (in terms of creativity) nice little restaurants and bars, toilets and signs telling the history and rules of the beach.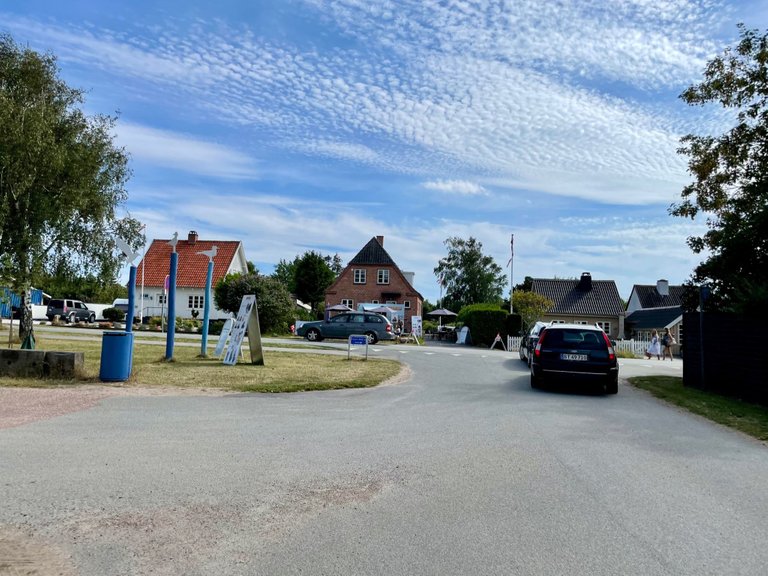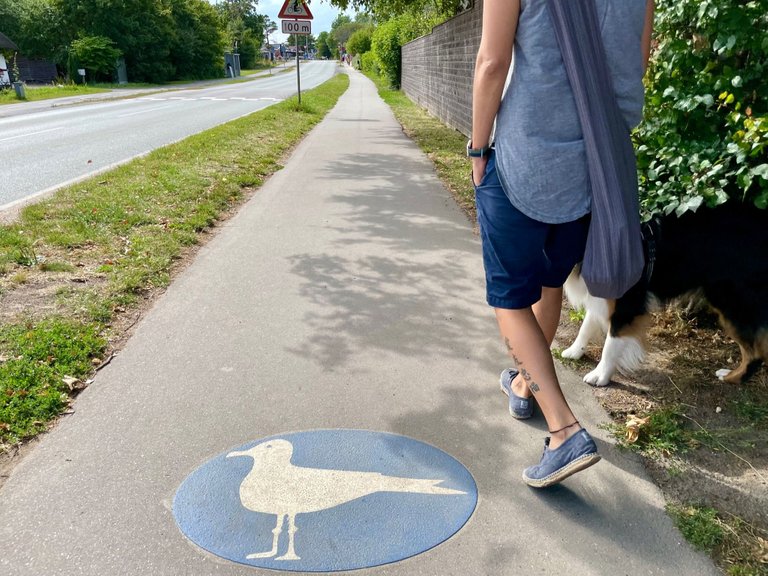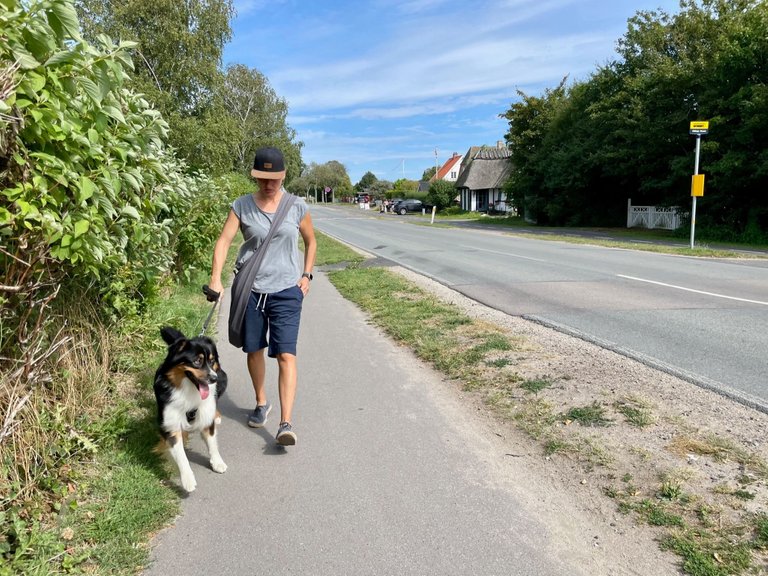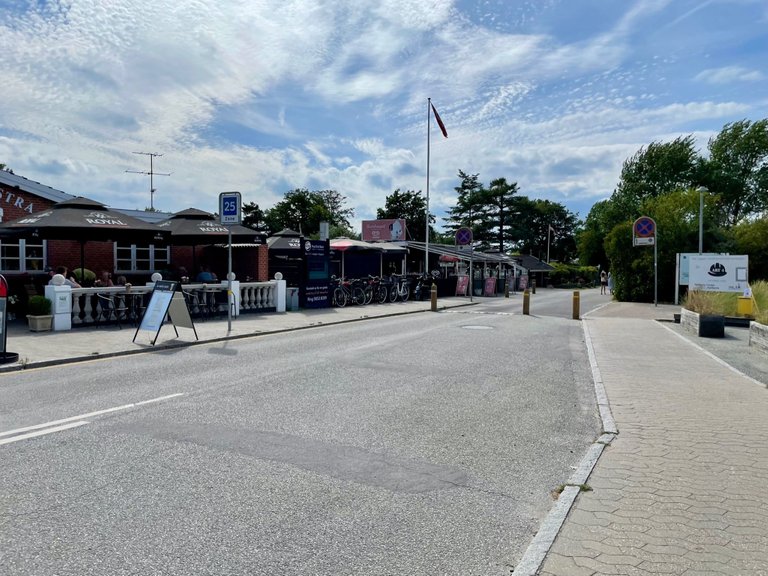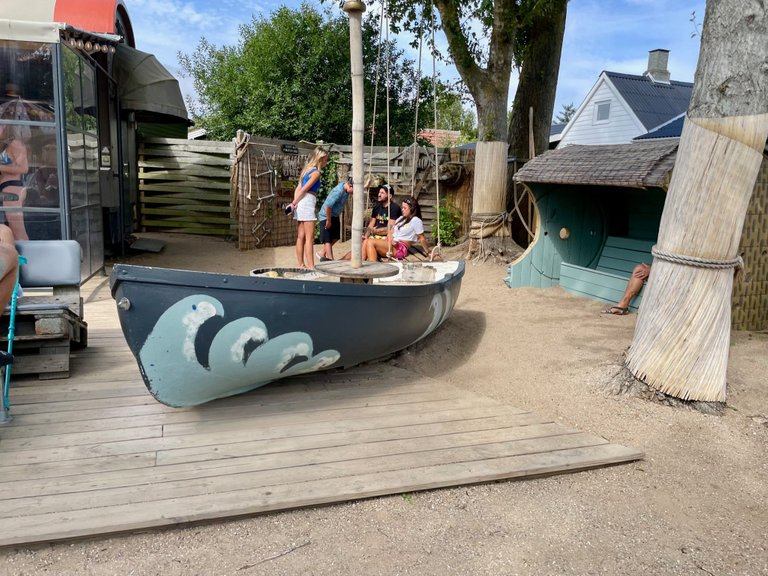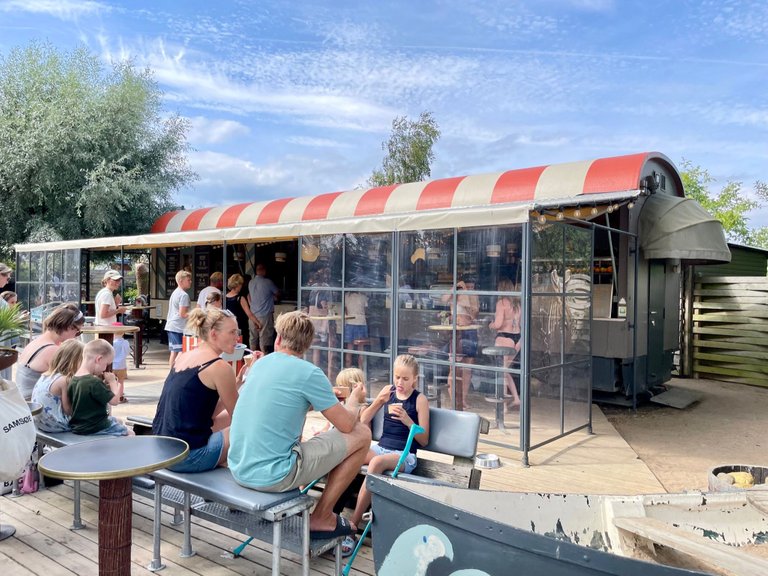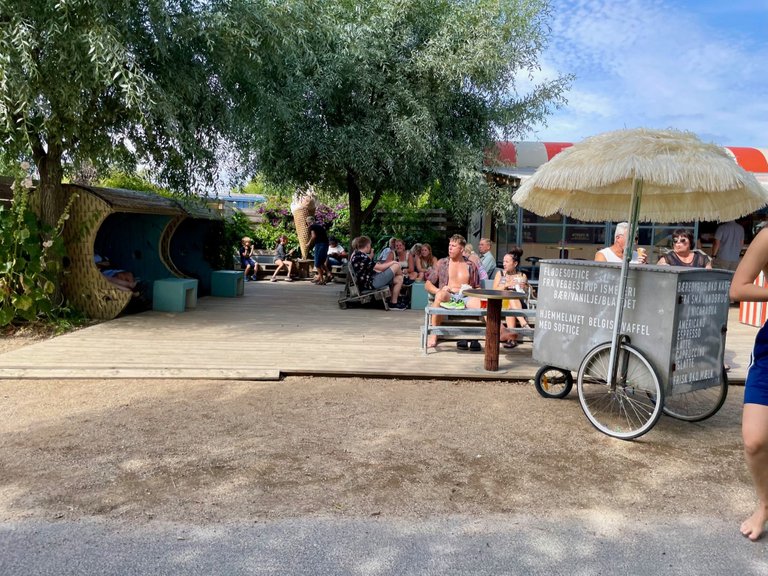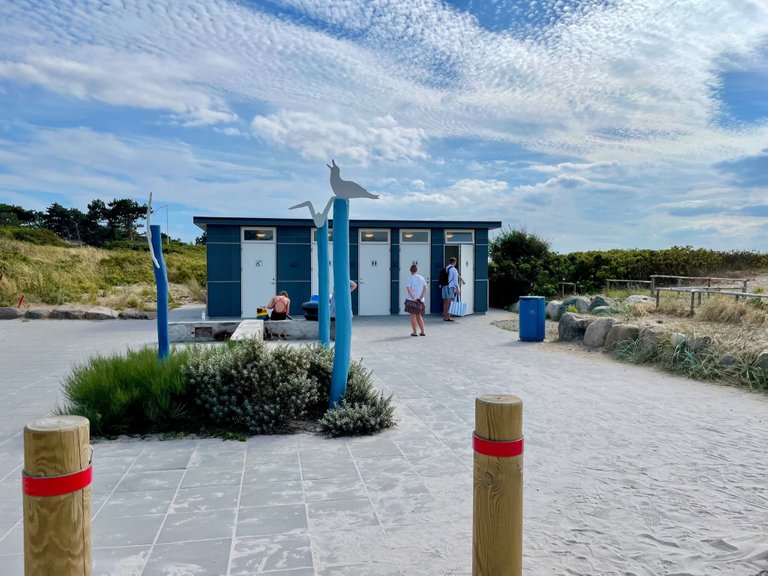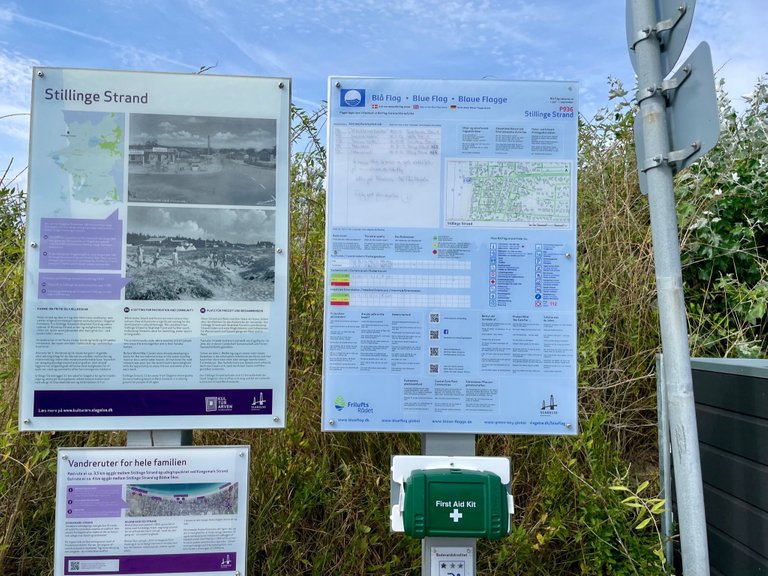 The beach has been awarded with the Blue Flag. It thus meets the requirements of the international Blue Flag campaign in terms of quality and equipment. That means, that on this beach they remove seaweed to make it beautiful and inviting for bathing. Thy have a smart machine that we runs once a week during the bathing season.
As we could see entering the beach, it is very popular by the danes people. Here it was pretty crowded, so we decided to walk further until reaching the Beach Bildsø Strand, and discover the part in between.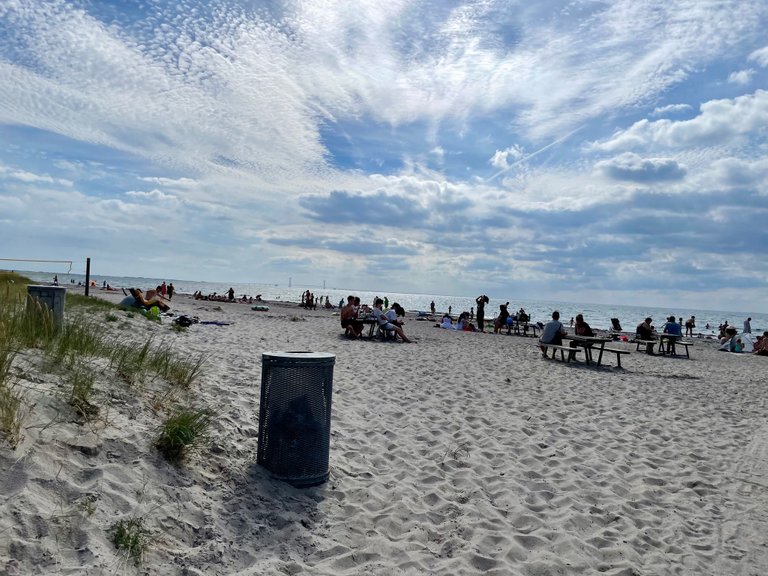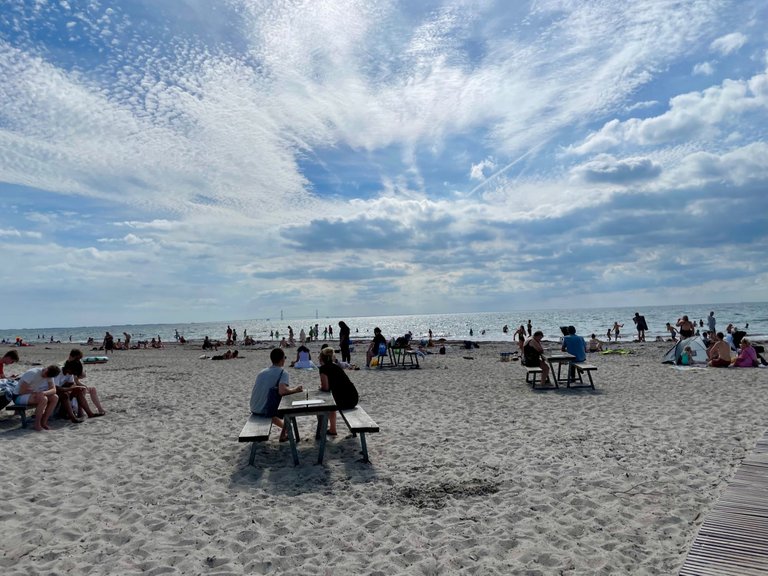 In the back you can see the famous Storebælt bridge, that you have to cross to come from one island to the other.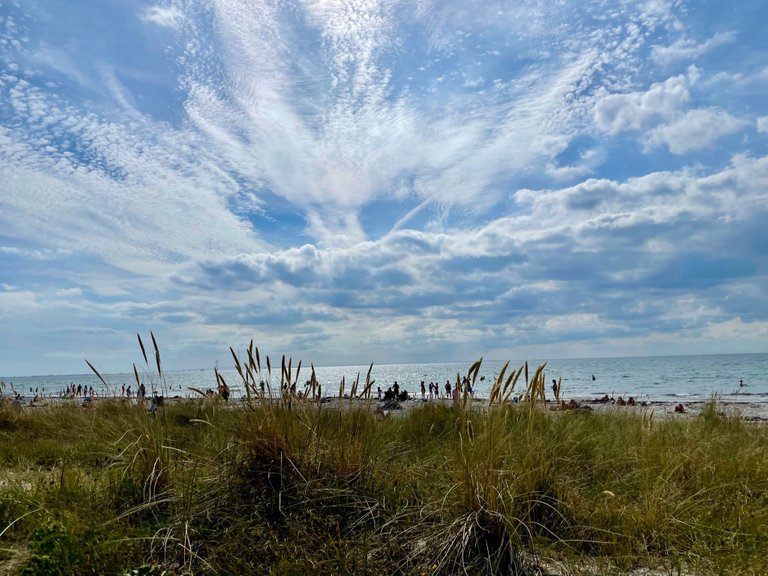 The further we got, the less people we met. We decided to walk along a little path between the vacation homes and the water. Here there was a lot of reed growing. Also we saw plenty of dog-roses!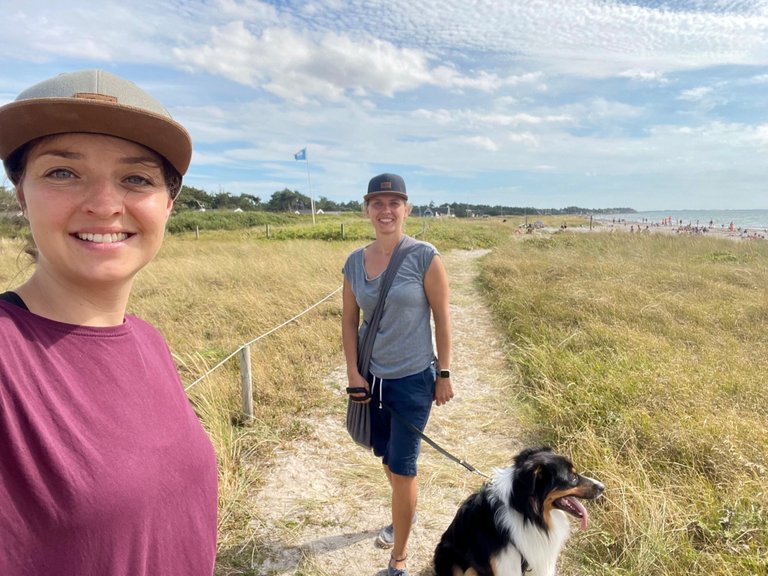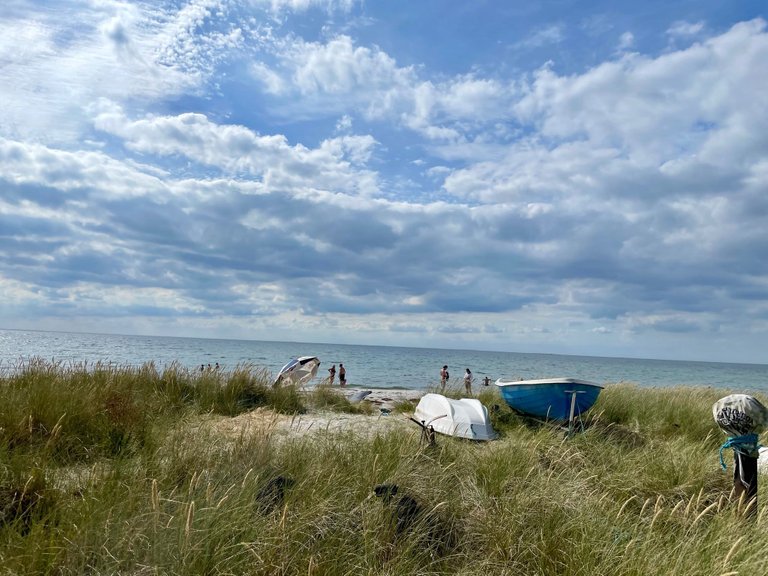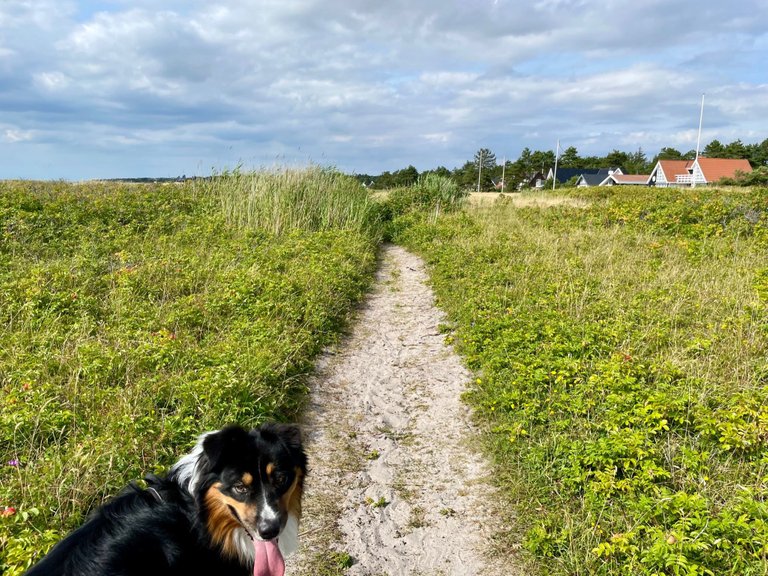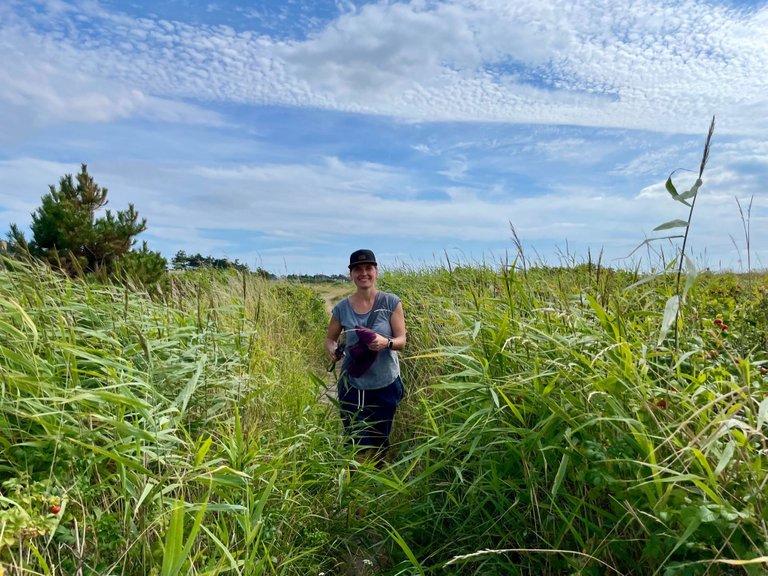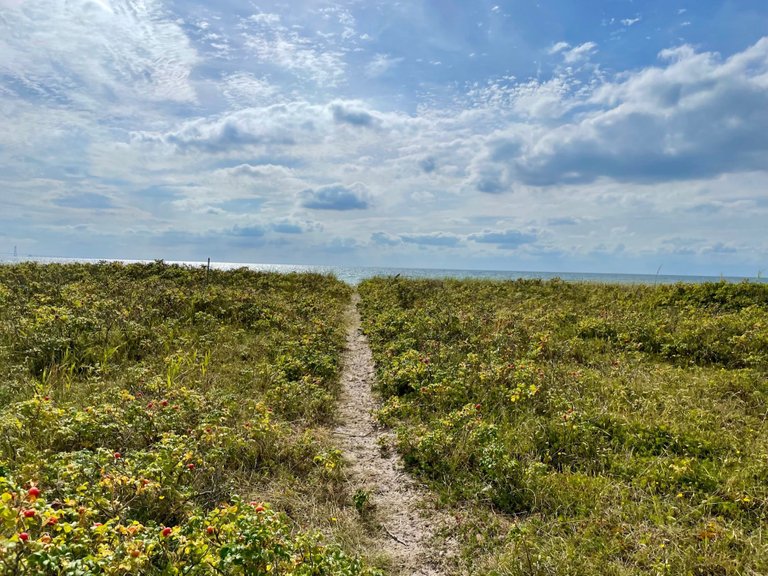 The beach has been the favorite beach of the town of Slagelse for many years. Here the citizens went to their summer houses and enjoyed the summer life after closing time.
Today the summer houses are owned by a large number of Danes who have come to know the beautiful bathing beach with its many offers such as convenience stores, kiosks, and restaurants.
Their summerhouse are quite impressive and really beautiful. Every one of them has his private access to the beach!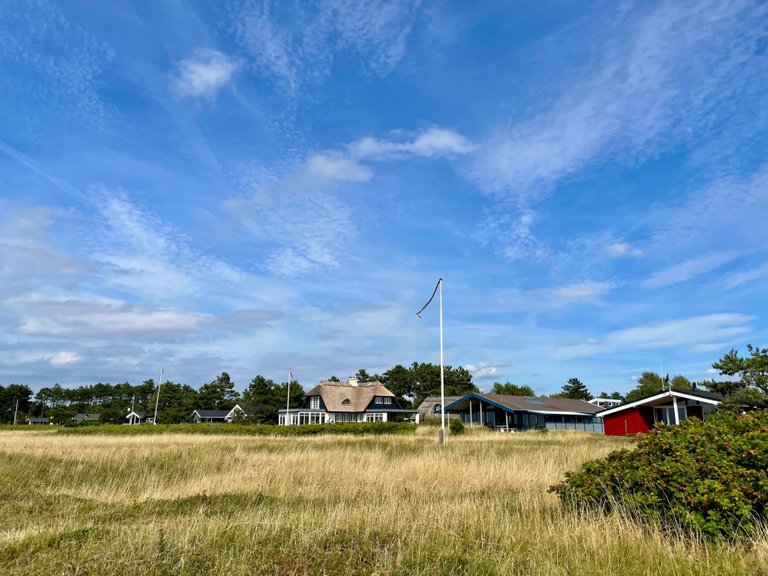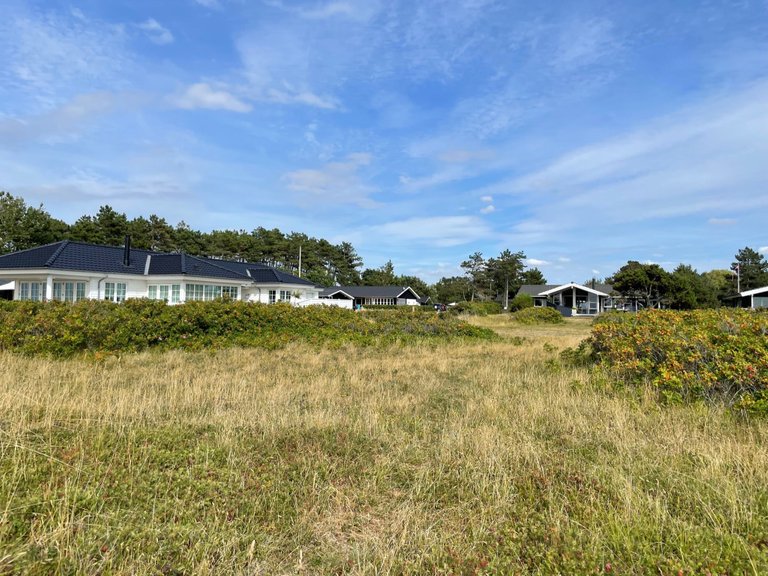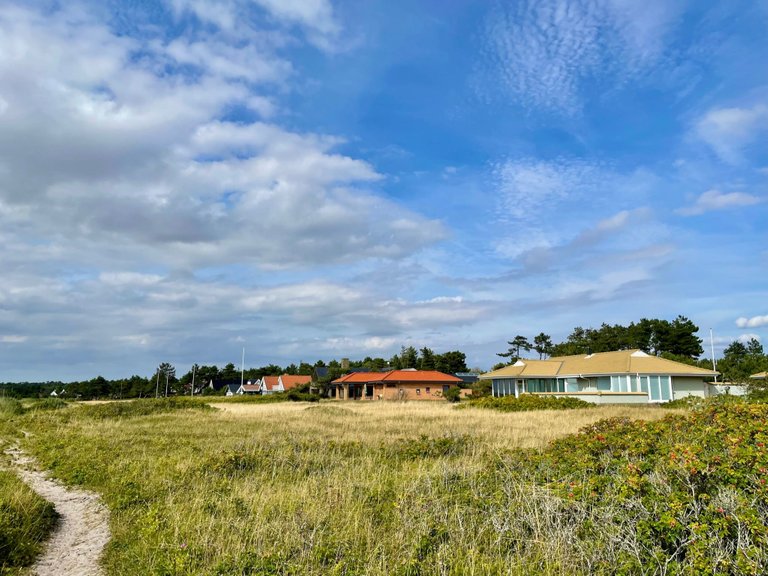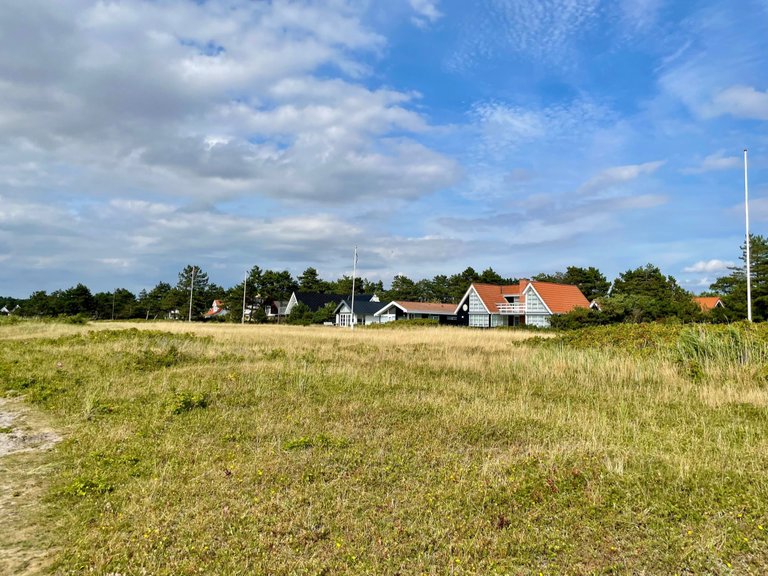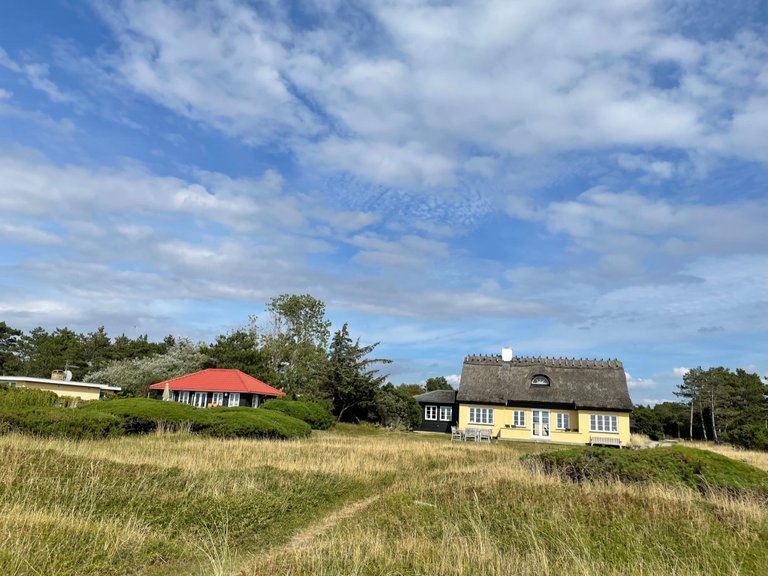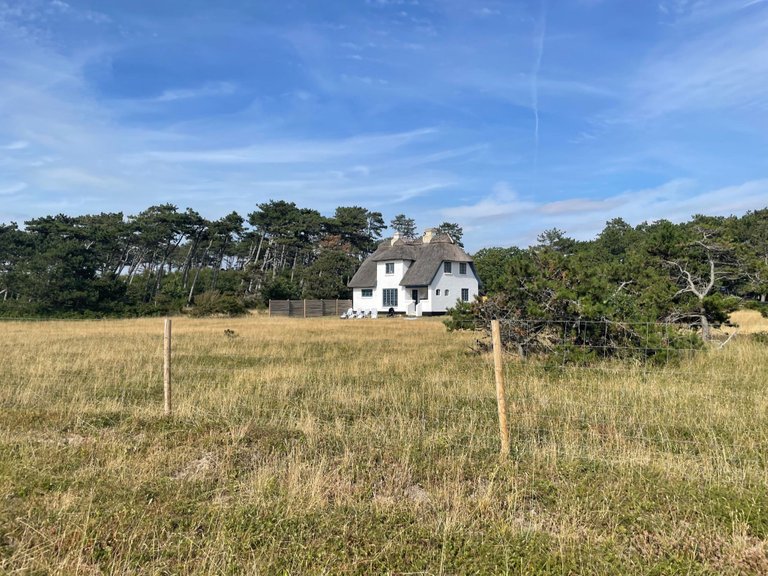 So as you can see, unlike most European beaches, in Denmark, there's always room for everyone. No endless rows of sun beds or rushing to the beach super early to find the best spot. Days at a Danish beach are easy and relaxing!
So when we found the perfect spot, we went to the sandy part and chilled there for a bit. Also Chapo really wanted to go into the ocean ;)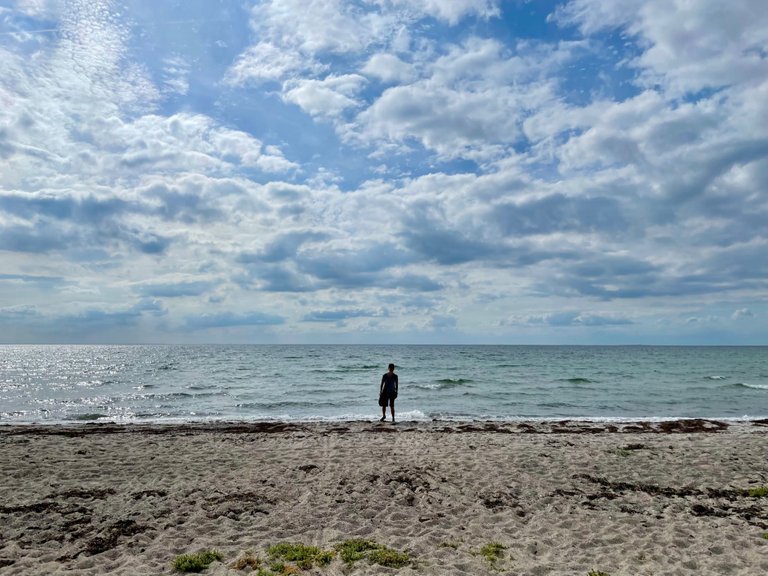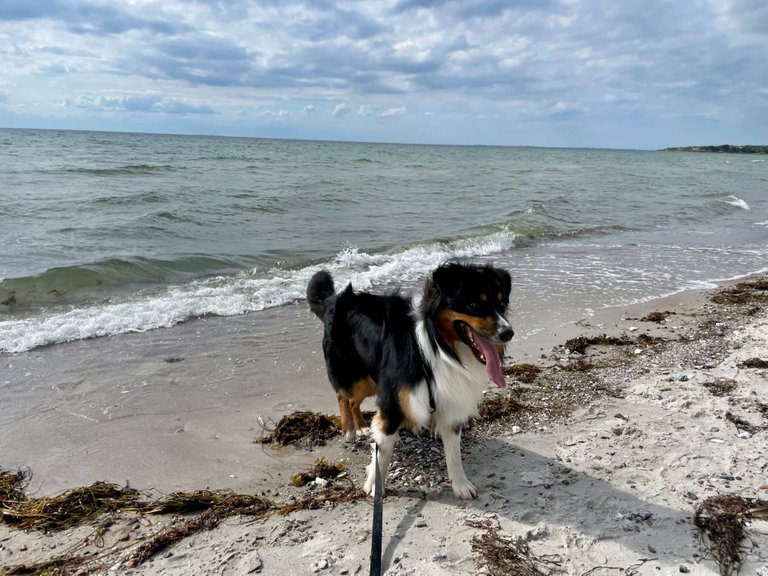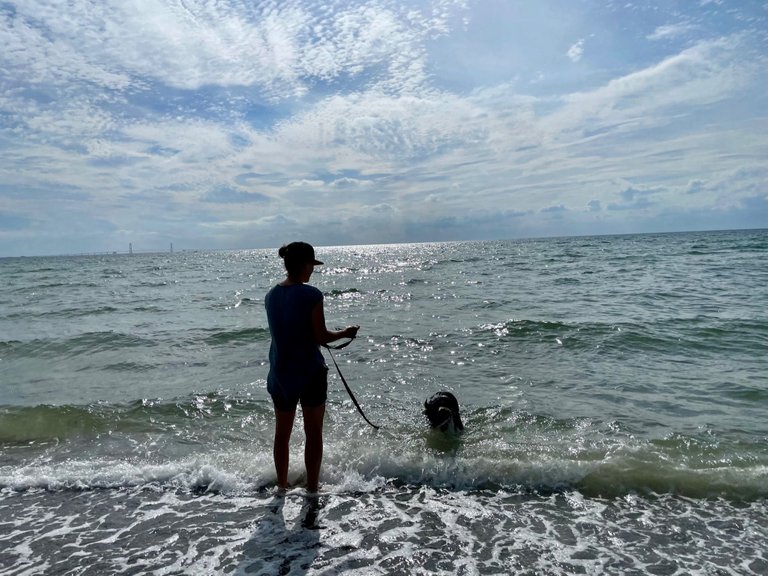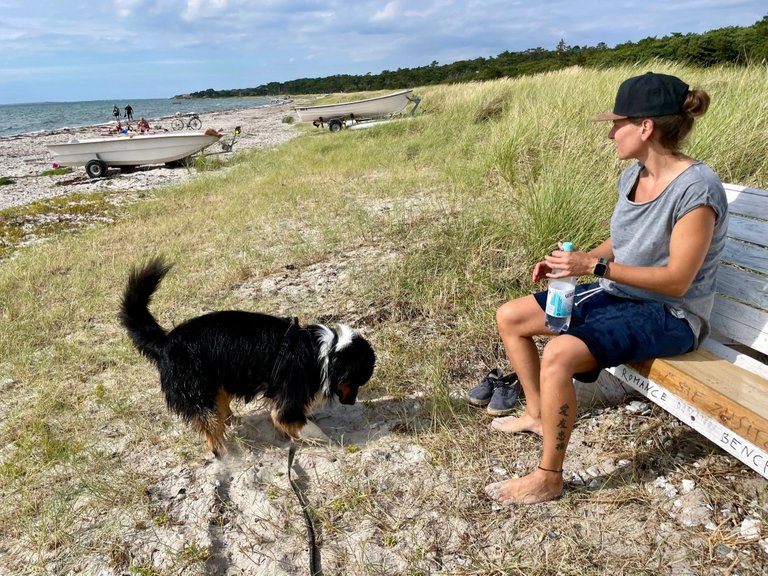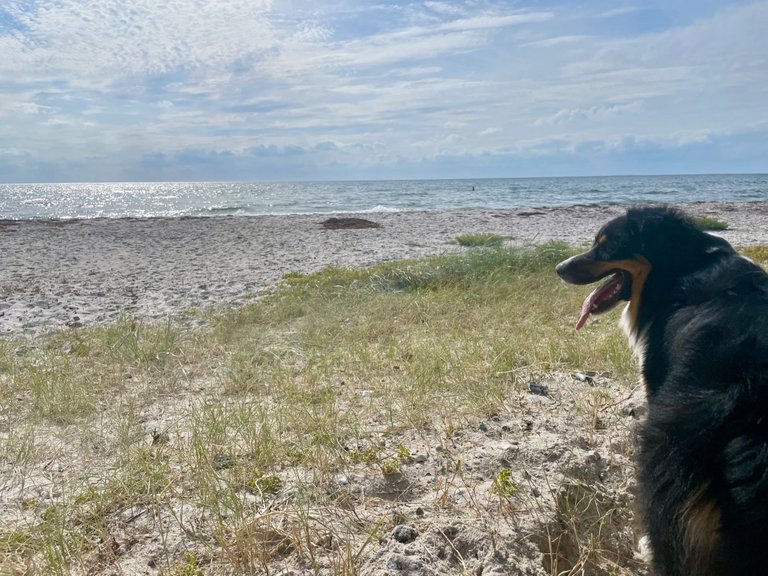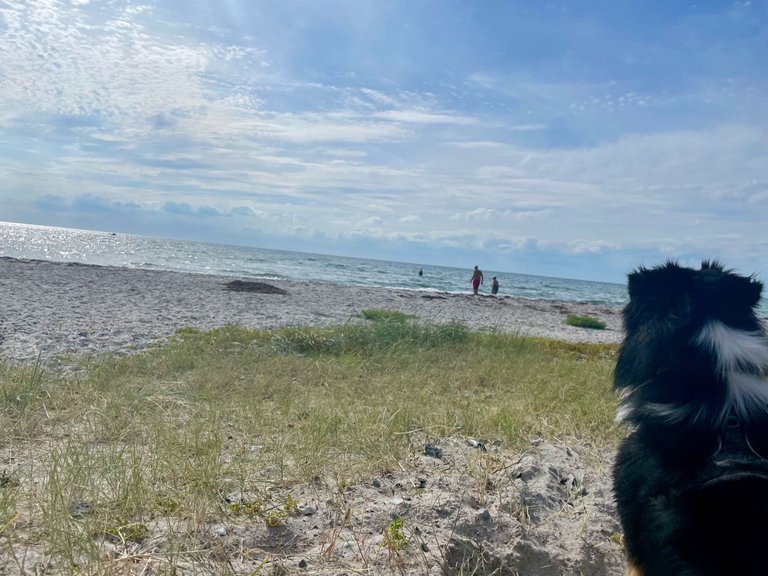 Of course for more active beach-lovers, there are plenty of activities that you can do like fishing, kayaking, kitesurfing, or windsurfing. Most of the Danish people here just left their boats right in that area ready to jump in and explore the ocean.
From here we walked the last part until we reached the Beach of Bildsø Strand. The main difference here is that there is a pine forest right at the beach, which is perfect to get some shadow over the day.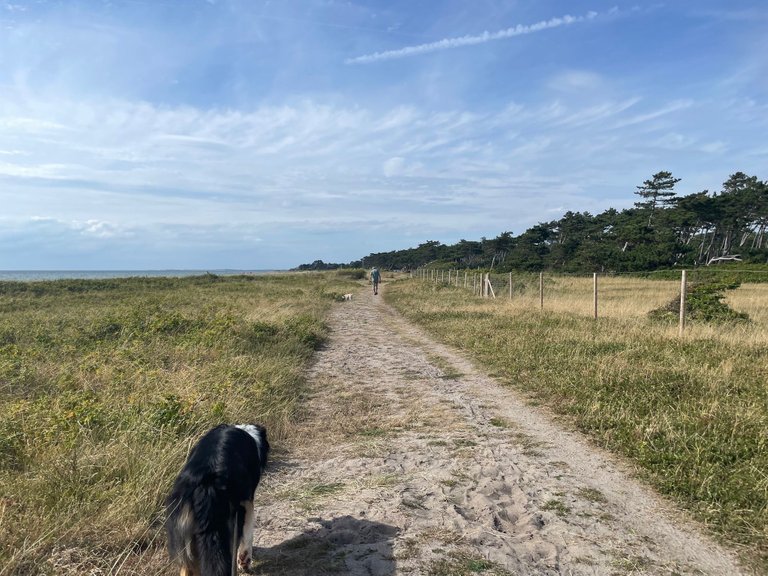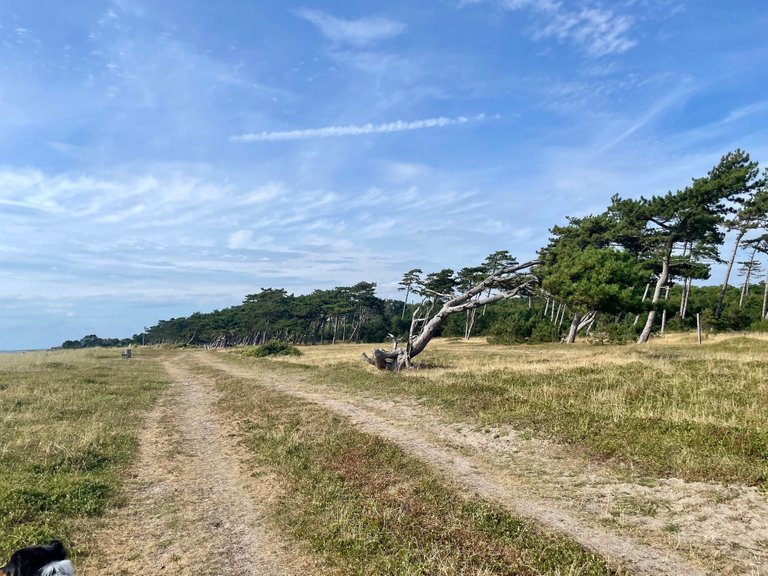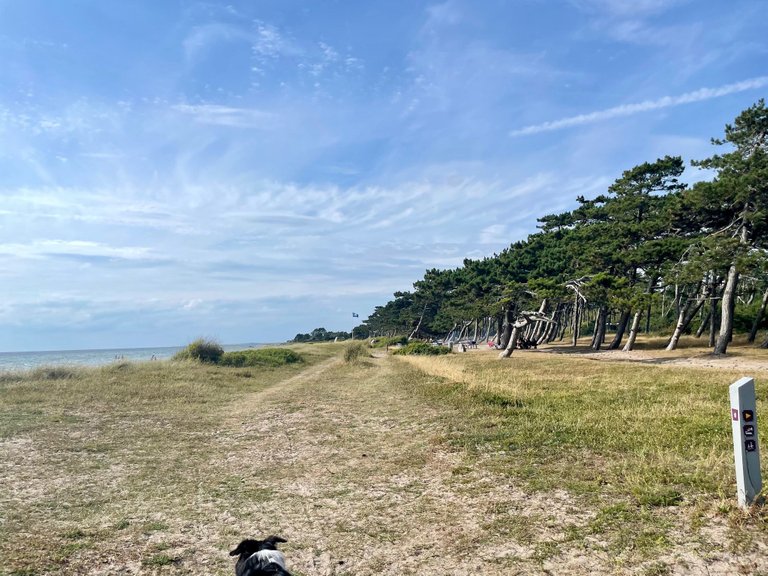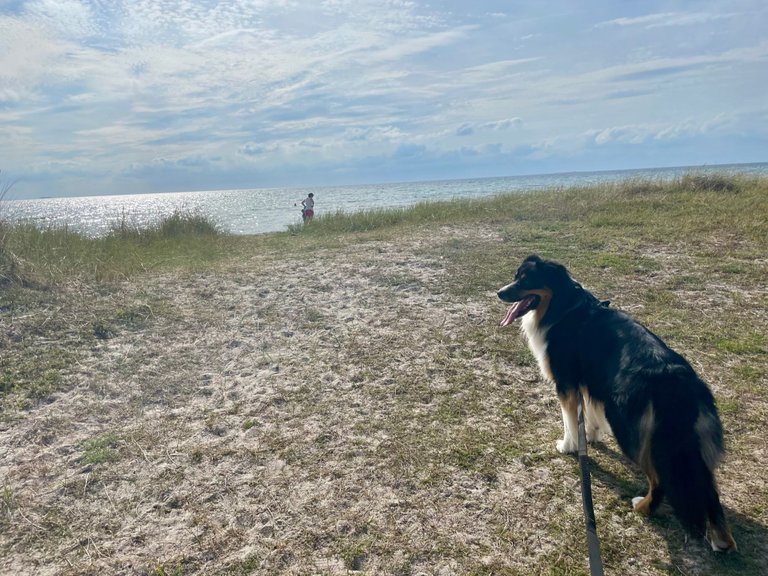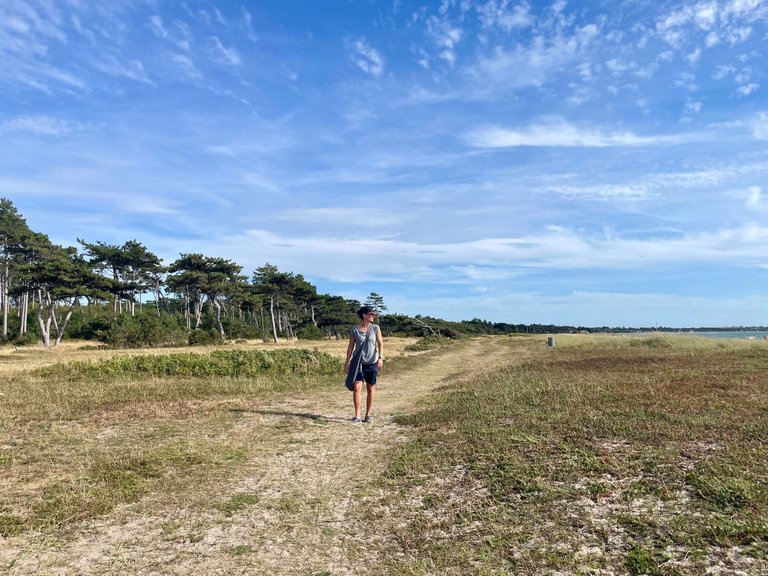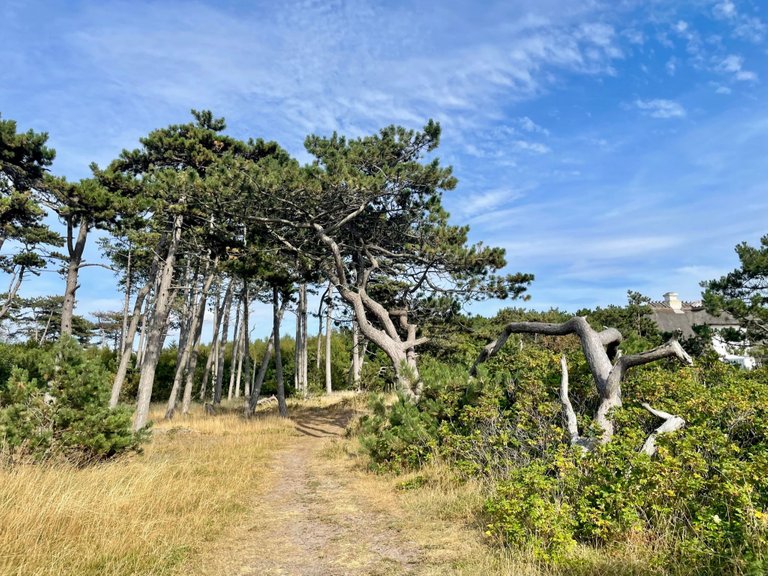 From here we crossed that forest to get back to the main street. Here we could see even more houses and lovely little huts. Definitly worth to rent them one day! Imagine waking up and then directly go to the beach to kitesurf or just chill! What a great way to start the day!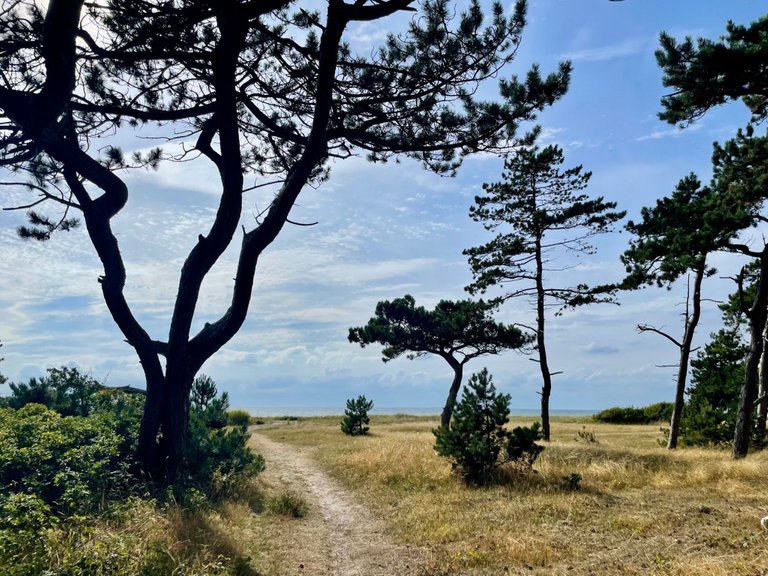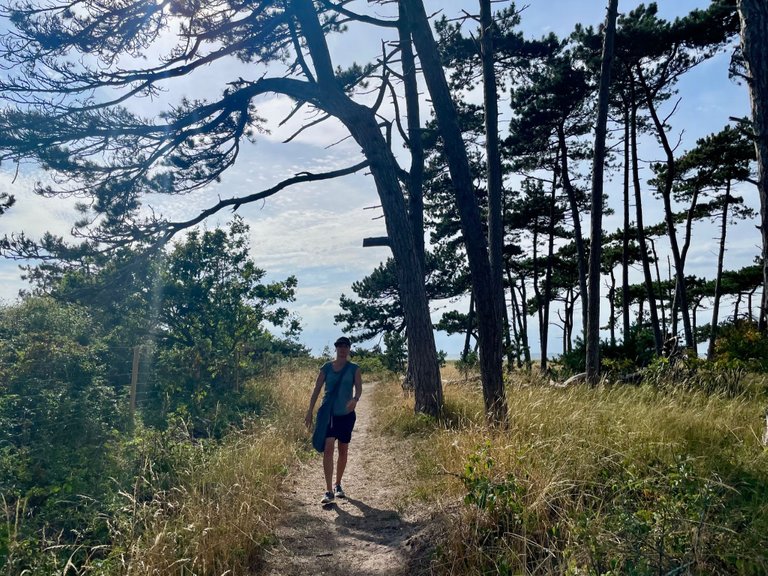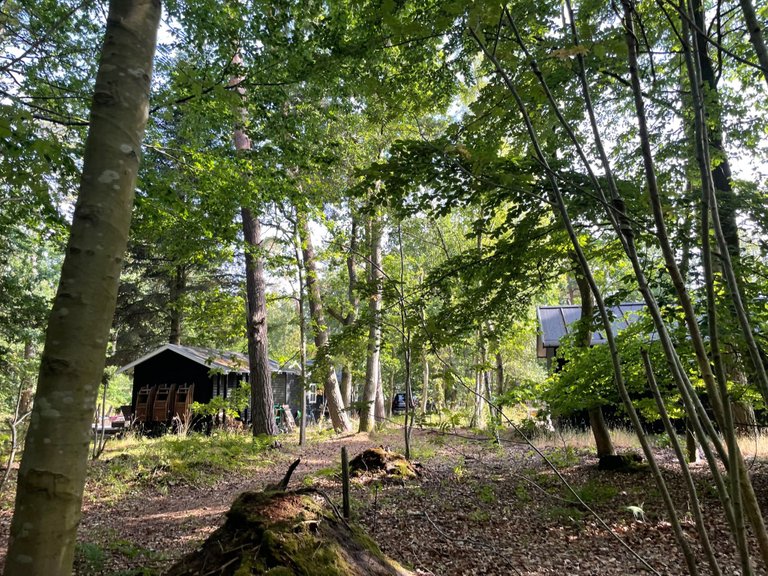 From the main street we went back along the street until reaching our car to drive home.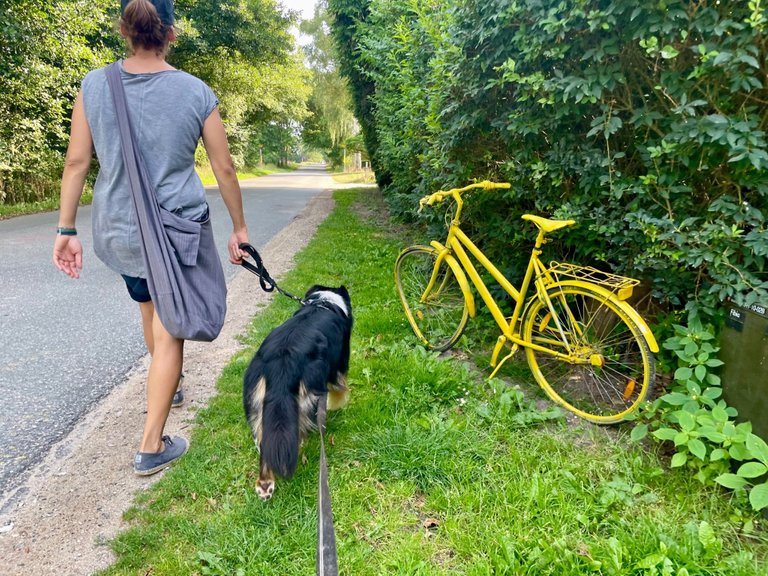 There my lovely future wife cooked a really tasty dinner. So that was the perfect ending to a perfect day! :)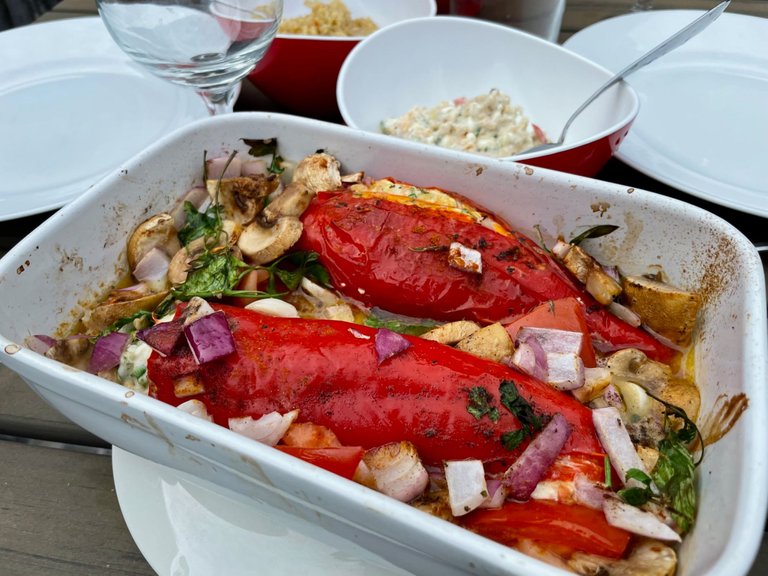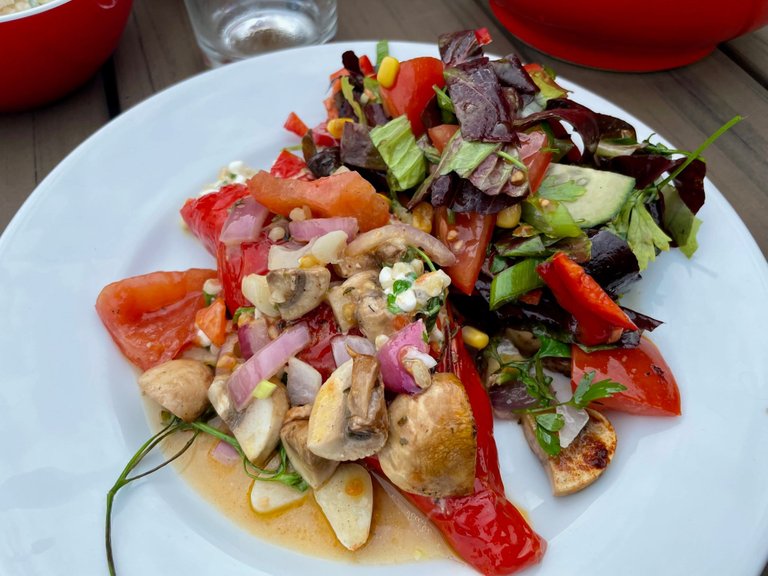 More about this lovely country coming soon, so keep posted!
Cheers,
Liz