When was the last time you went with on an airplane?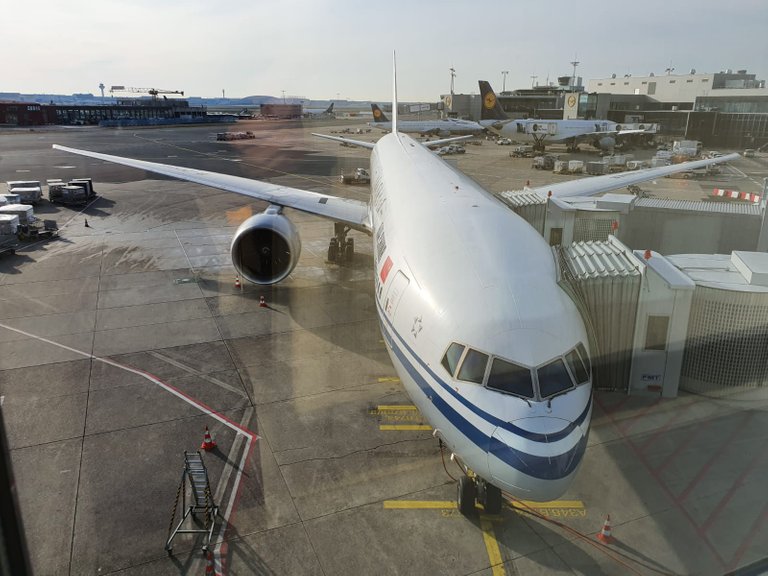 It was earlier in year of 2020. When I had my last flight. It felt like ages ago.
I still remember my first international flight when I was 21 when I embarked my first journey to Europe. I couldn't sleep well before my departure. I was thinking a lot of things. What If I'll go to the wrong plane? What if the airplane crash? I think that's very normal as a solo traveler for the first time. But, yeah! I did it. I was able to board on the plane smoothly and met some kind people who help me along the way.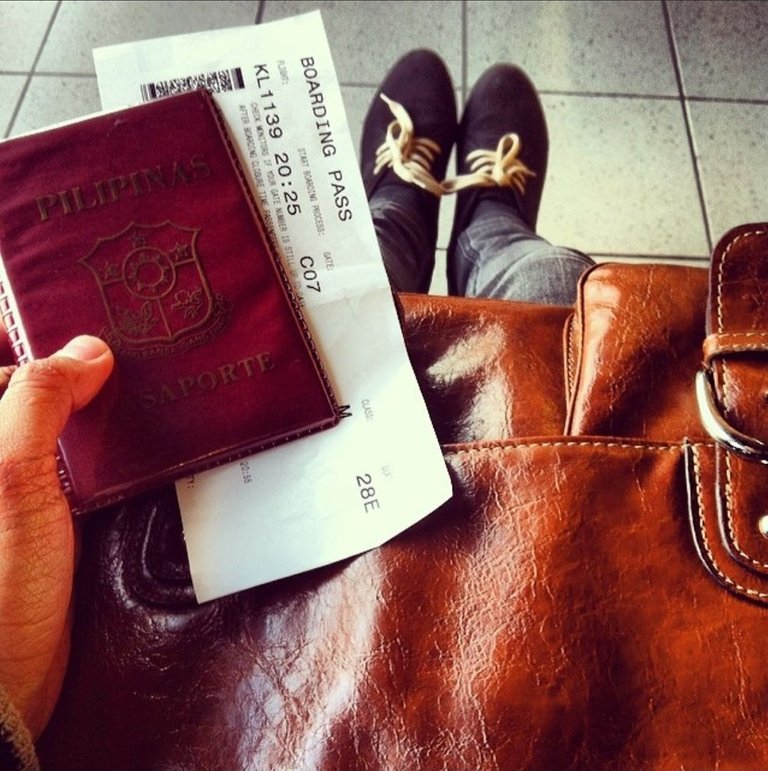 Flying has ups and downs. When I lived in Europe I used to fly from Denmark to Sweden almost every month. Some of my family lives there and I'm using points to fly! Hahaha. The more you fly! The more points you get. (Well,my cousin pay for my trip most of the time)😉 So, here's few things I missed about flying.
● THE AMAZING FOOD AND THE COMFORT AT LOUNGES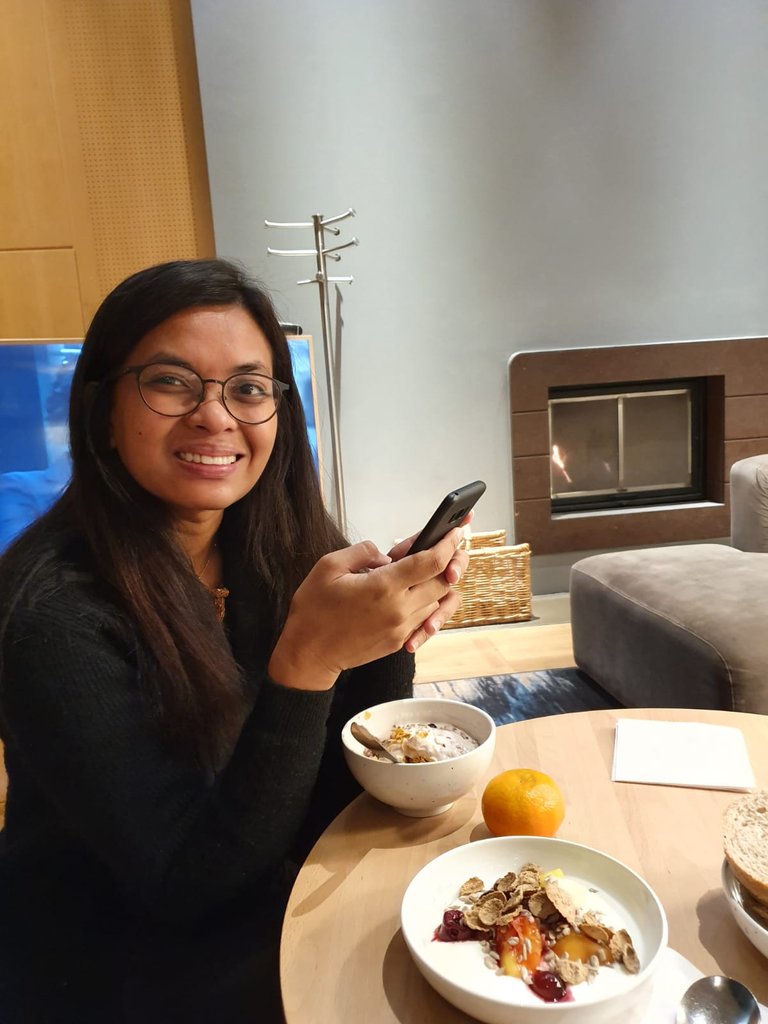 Who doesn't love being relaxed and have some good meal and warm coffee or even a beer before flying?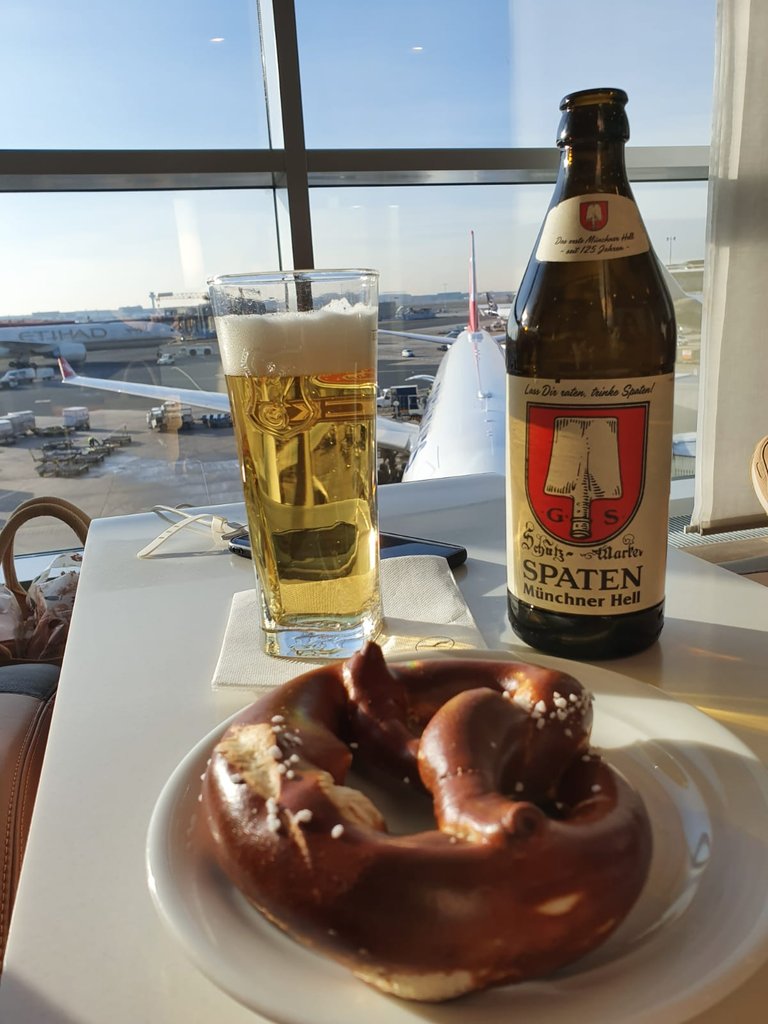 ●GOT TO SEE DIFFERENT AIRPORTS WHILE HAVING LAY OVER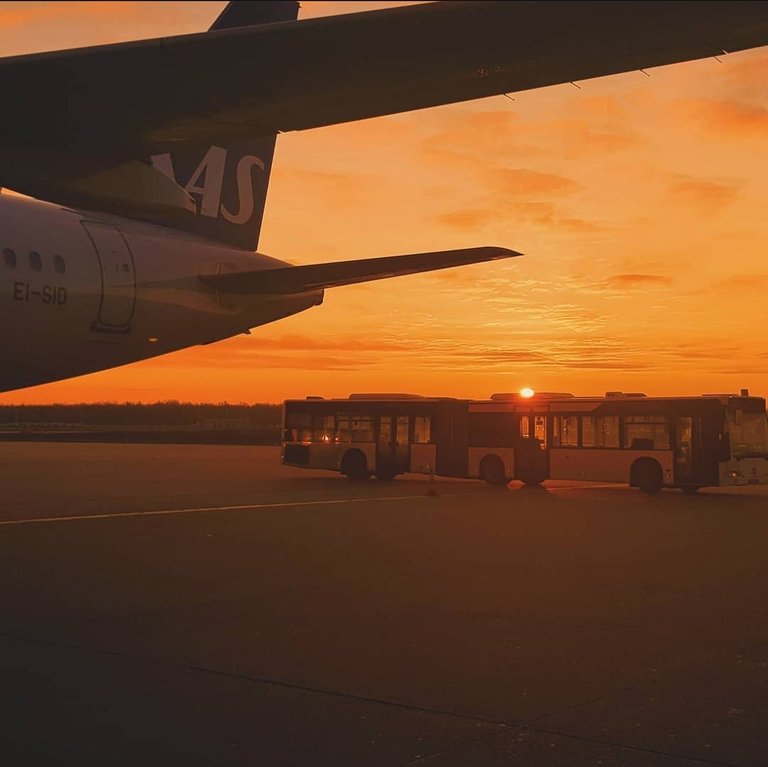 If you have long flights, there is a possibility you will have a stop over. The more stop overs you have, the cheaper you'll pay for your flight. I guess 🤔 So, in case you're not in a hurry and try to visit every airport in the world. Have a connecting flight in between. There's also airlines who doesn't have direct flights to your destination. So, the last option is having a lay over from airport to airport.
And the beauty of having early flight is when you see the sunrise at the airport. Cool isn't it? This picture was taken at the Frankfurt airport in Germany. I love this picture so much. It was surreal.
● THE UNLIMITED MOVIES and SONGS available in front of your nose!
Who doesn't love watching movies and listening to a song while on board? Loved flying with PAL (Philippine Airlines coz it has a Parokya ni Edgar Playlist and it reminds me of my younger days😉)
● THE UNLIMITED CHAMPAGNE when flying business or first class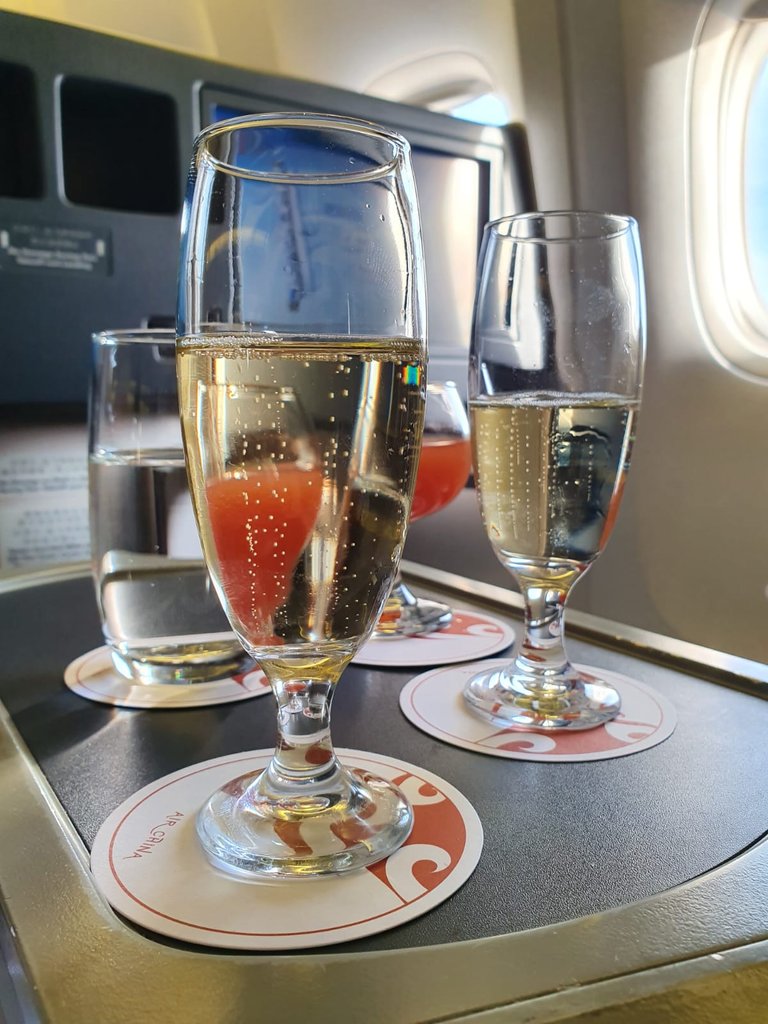 When you can have champagne for breakfast at anytime during your flight. Who doesn't love champagne?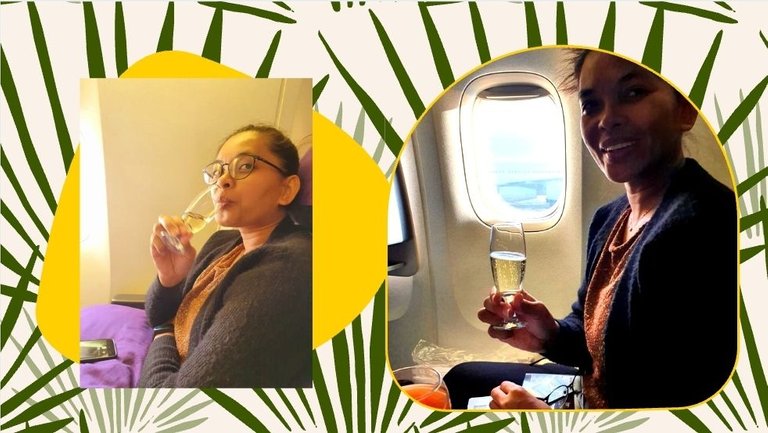 Guess what the economy seats from a long flight from London to Manila can offer! Taddaaaaa! (TANDUAY LANG ANG MALAKAS) I actually had a shot of TANDUAY during that flight. Haha!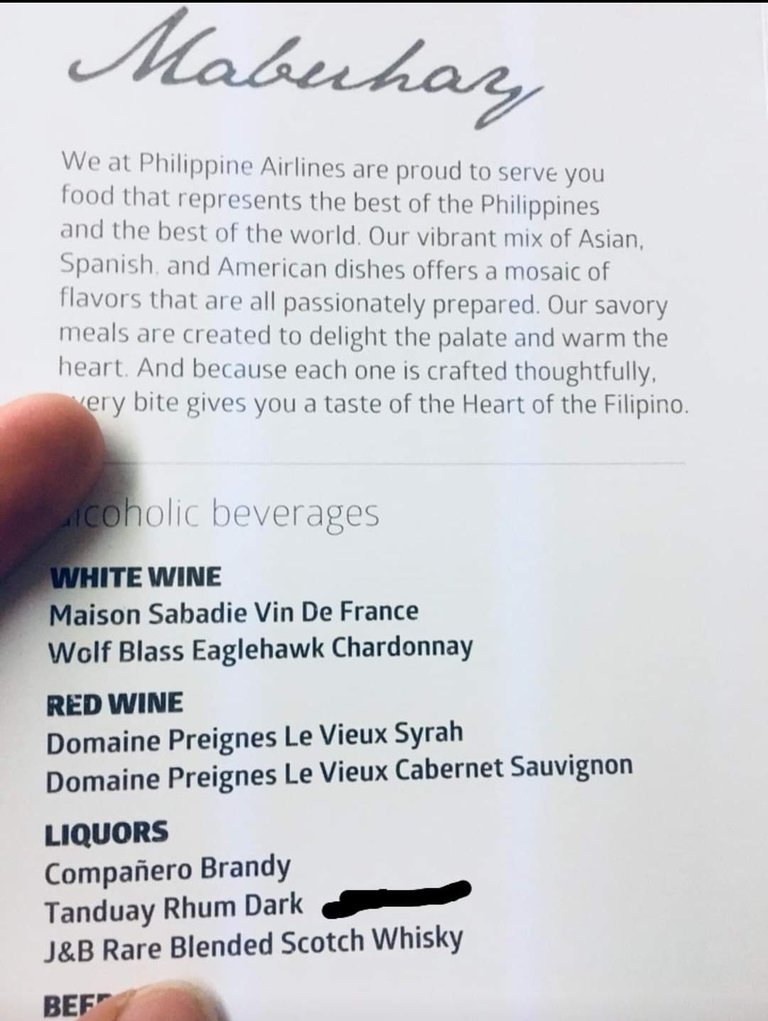 ● WHEN YOU'LL ABLE TO SEE THE SUNRISE AND SUNSET UP ABOVE THE SKY FROM YOUR WINDOW SEAT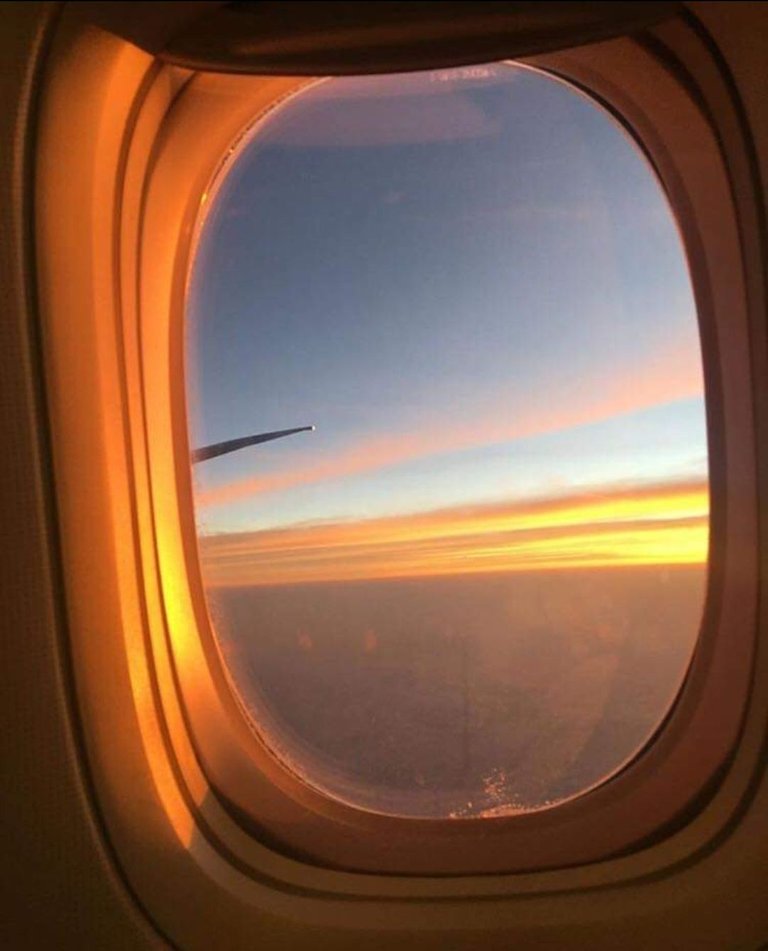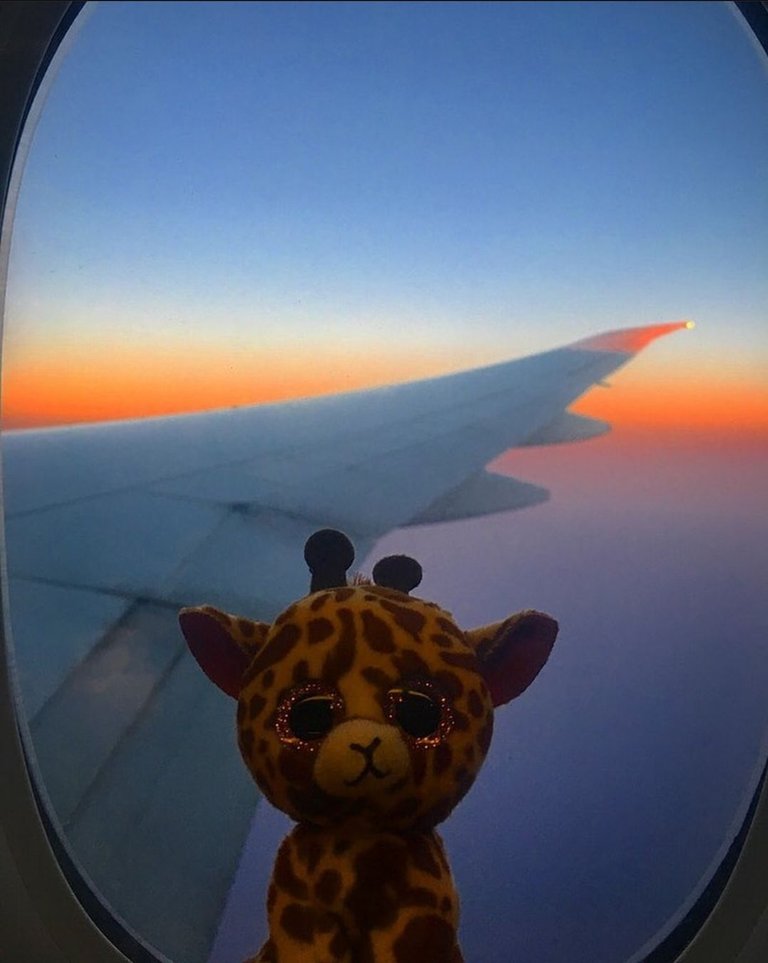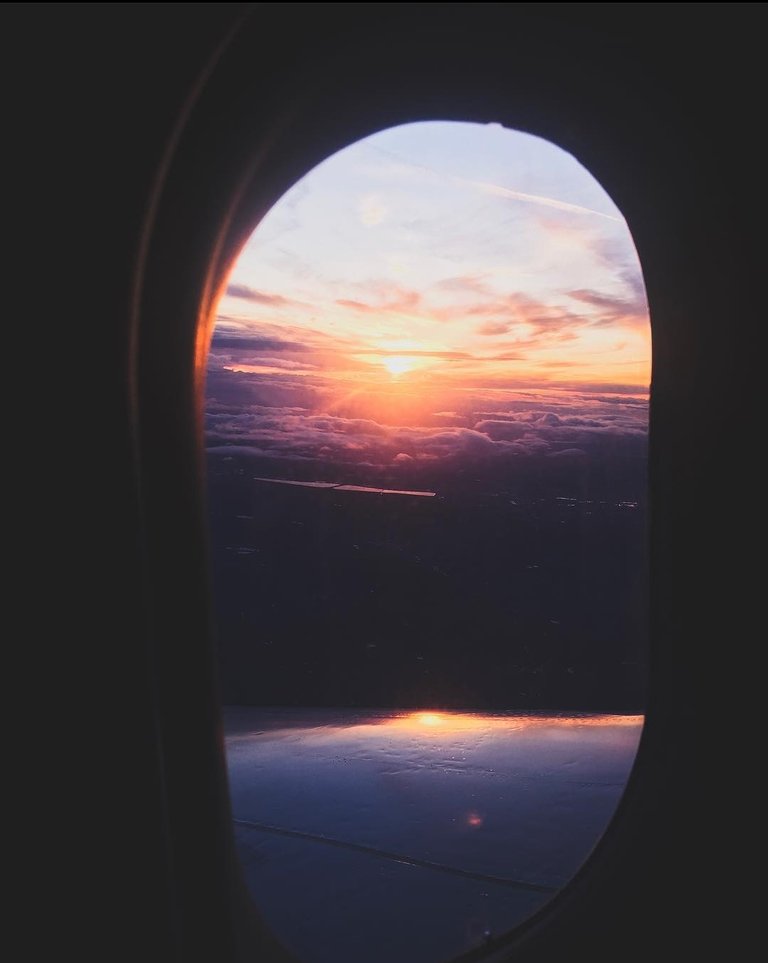 I was fortunate enough to have flights almost every year to visit Philippines before. So, I had these very good memories that I'm really longing for from having a long long flight. The view from my window seat.
● FREE AIRPLANE TOILETRIES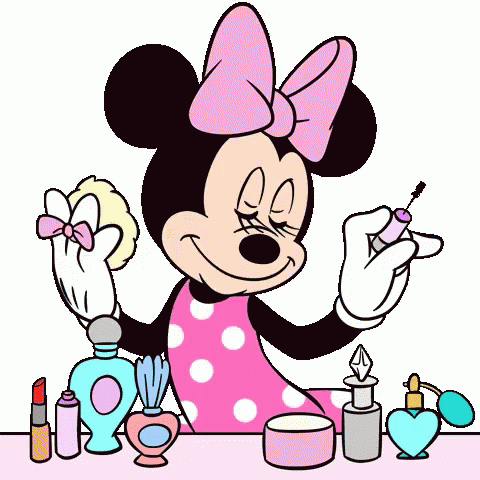 For longer flights, Airlines usually give you some free toiletries that you can use during the duration of your flight. And I just love this stuff. Haha. It's like checking into the hotel and bring the toiletries back home. Who's with me? 🤣🤭
●And the last most important thing that I missed so much when flying is the FOOD
Different kind of amazing presentation of food.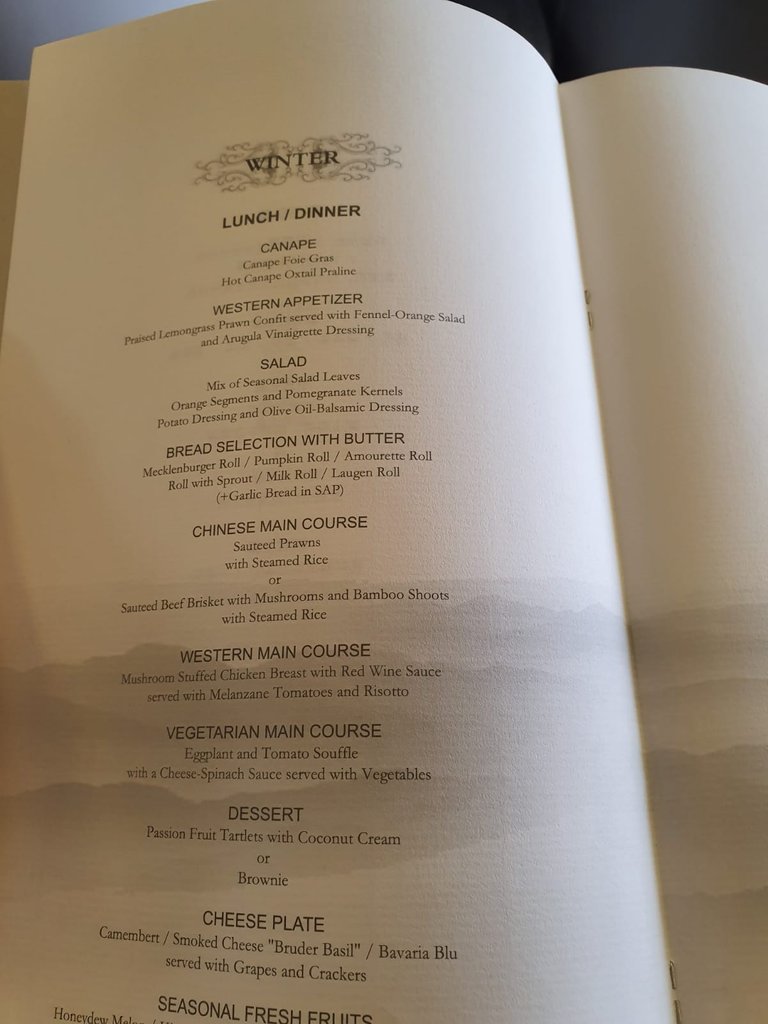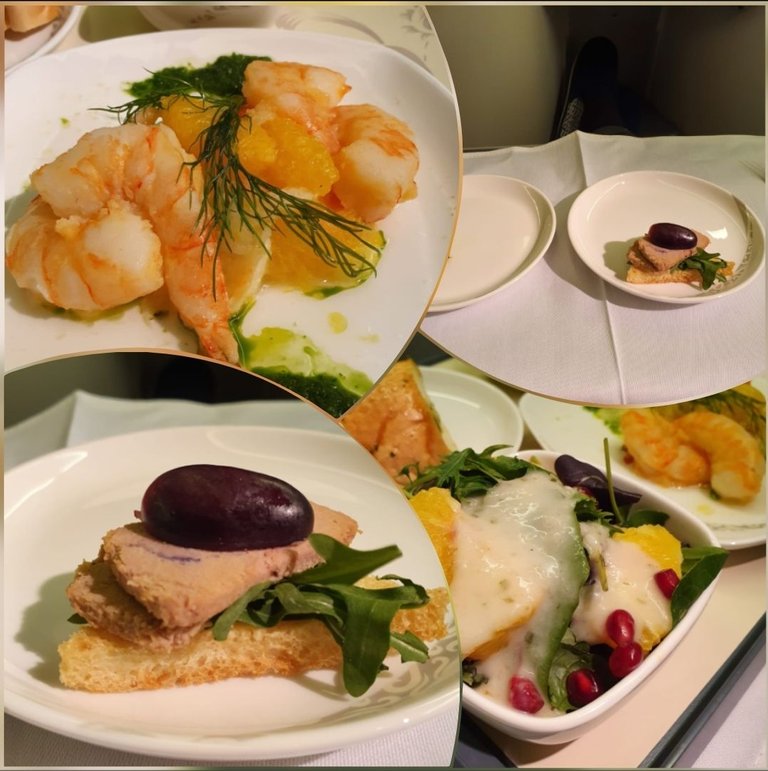 YES, FOOD THERE AND EVERYWHERE. I really love the food in the airplane. Well, for economy you have only few options but if you fly with first or business class. You get what you pay for. And that's how you roll!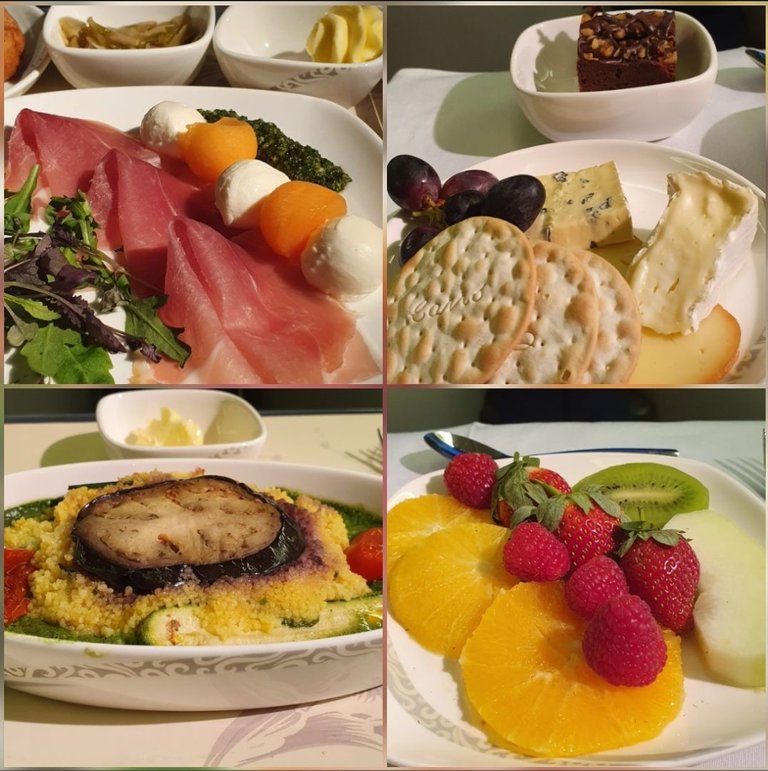 Praying that the pandemic will end soon. And hoping that the world will be back to normal and we'll be able to fly again.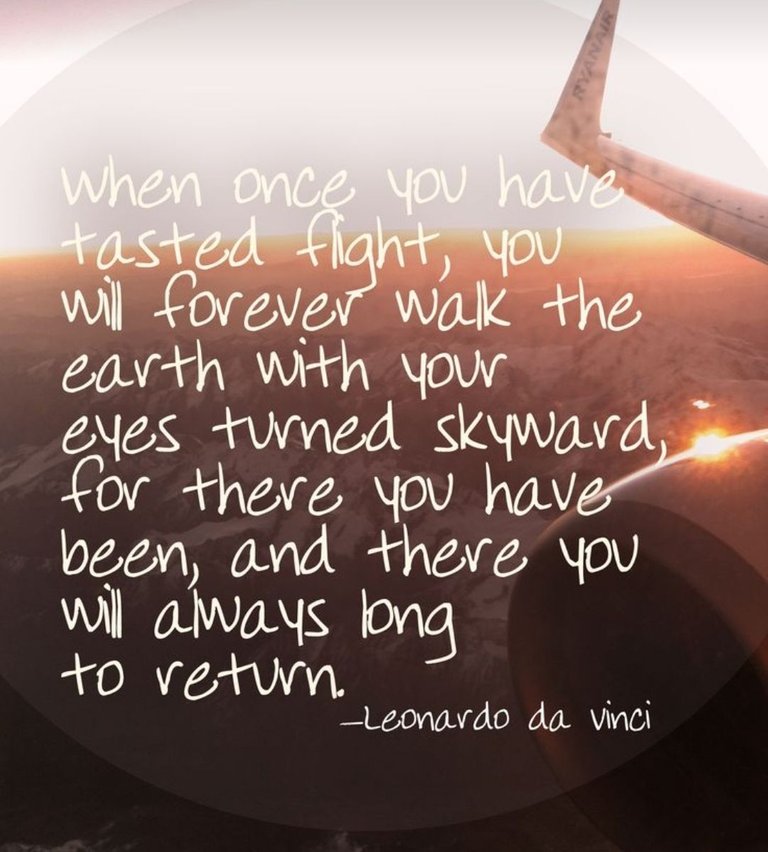 I saw this photo from pinterest and I guess he's right.