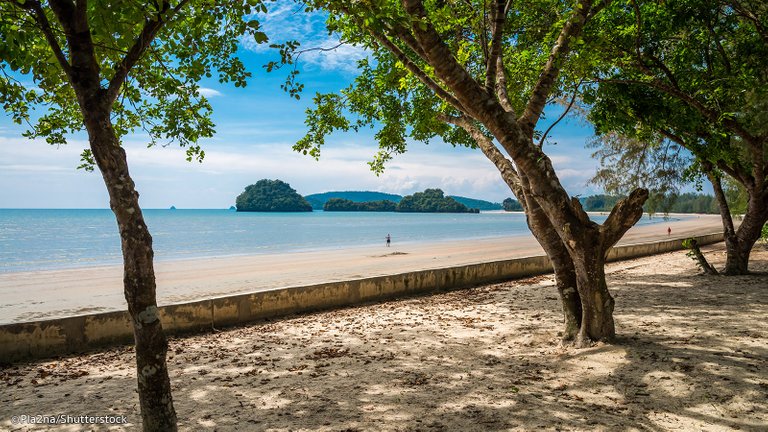 some serious photoshopping was done here
For those of you that read my stuff, you will know that I tend to be quite critical of the beach that I actually live at in Thailand.
This is the beach I live at! and it really sucks!
I took these photos yesterday (most of them.) I didn't try to take pictures of anything good or bad - I'm not trying to force a narrative or anything. I just walked from one end to the other and took some photos.
Nopparat-Thara is a beach right next to Ao Nang Beach in Krabi, Thailand and for some reason i can't understand is a very popular place for people to travel to (i suspect they were lied to.)
10 years ago there was almost nothing here at all and people rarely went to it. Back then the highlight of the entire beach was the very strangely named "Young Girl Minimart." Where the staff were normally men in their 60's.
sorry, no photo was available
However, when Ao Nang became completely overrun with tourism, businesses spilled over to this side and now it is completely filled end-to-end.
Don't get me wrong, I'm not trying to "hate on Thailand." I like living here and choose to stay despite having the resources to leave if I want to. I simply feel like this beach isn't anything special and I would feel duped if I spent a bunch of money to come here – and the hotels are still relatively expensive.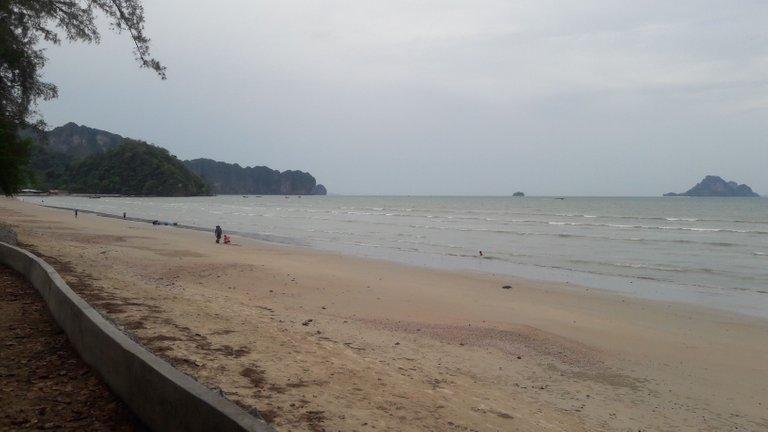 meh... i guess it is ok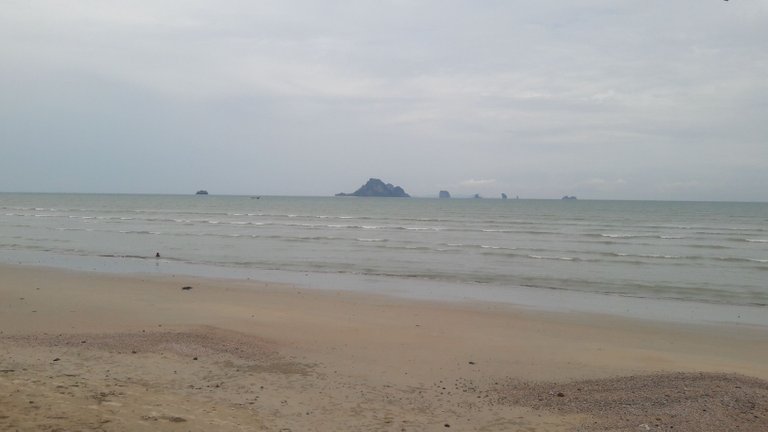 i could have waited until it was sunny i guess, it would have sucked then too, just would have been brighter
The walk back was at lower tide... that's when the garbage starts to become part of the fun. I didn't take any pictures because at that point my phone died... i need a powerbank i guess. Just imagine those shite pictures above but with plastic trash everywhere too. That's the jist of it.
The problem I have with the hotels here is that if you look at any of their websites, you will see very few, if any, pictures of the beach the hotel actually sits on.
They will present pictures like this instead.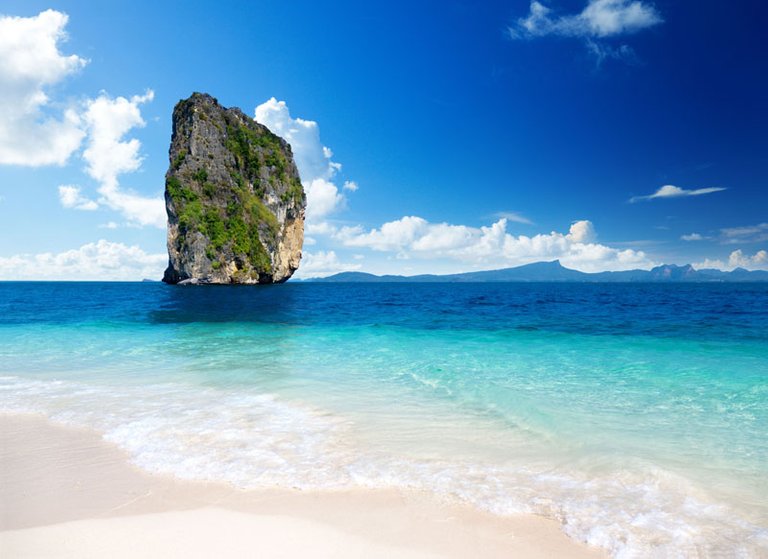 holy wow!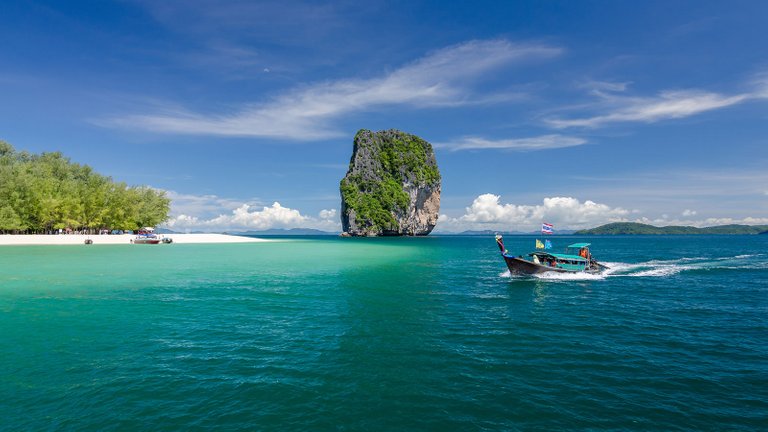 ermagherd!
Now that looks amazing doesn't it? Who wouldn't want to stay there? The only problem is that this photo is nearby Poda Island - which is a National Park and unless you land a job with the park service while visiting you can't stay there at all. It will also take you 45 minutes to get there on a long-tail boat and you will have to pay $70 for the boat and $12 per person to set food on the island. They fail to mention that on the hotel's website – i'm sure it is just an oversight.
I just don't understand tourism economics I guess because I don't know what inclined these hotels to buy this extremely unjustifiably expensive land.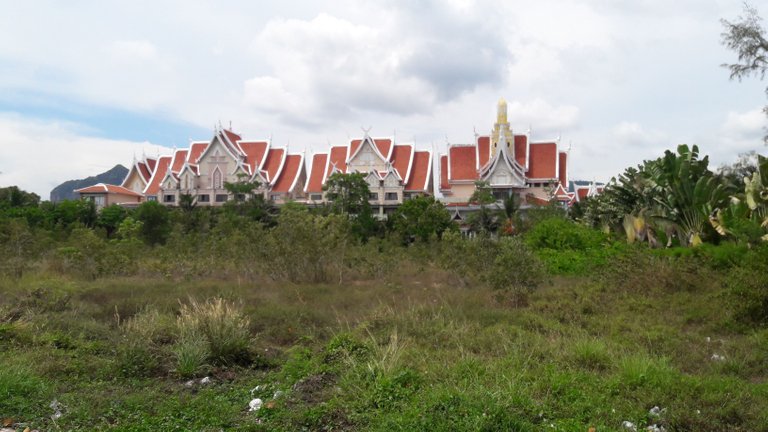 A few years ago someone built this colorful monstrosity and then, apparently, immediately started ignoring the grounds in front of it thereby destroying the only reason someone would want to stay there. FUN FACT: this hotel was totally white initially but the government made them change it to a whimsical color scheme because it resembled a temple and I guess that is illegal.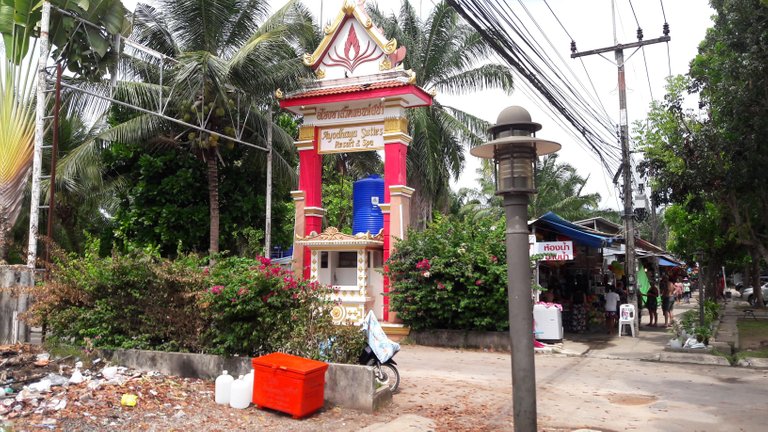 boss? Where should we put the trash?
I think at the front entrance. Occasionally burn it.
Lastly, Nopparat-Thara beach contains the much ballyhooed Tsunami Memorial Sculpture. Which ironically, is in such a terrible state of disrepair that it appears to have recently been hit by a tsunami.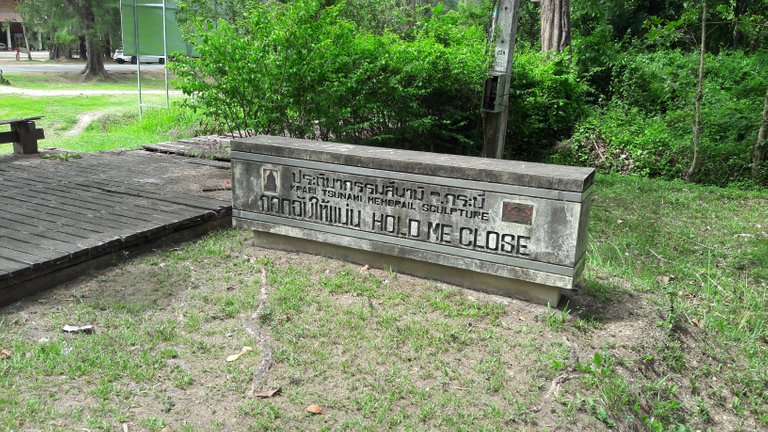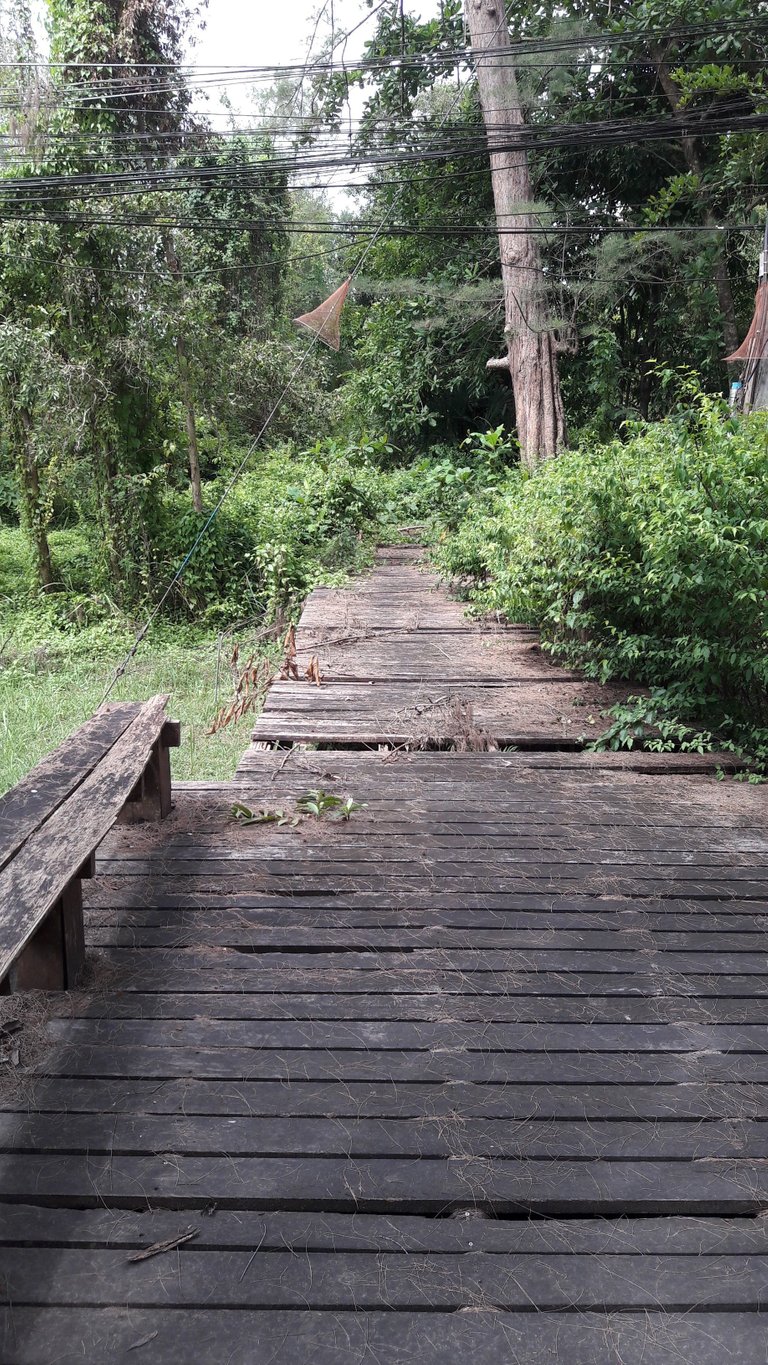 The sculpture itself was stolen from the display in the first year of operation.
Guys! I don't need to be Goldie Wilson, Mayor of Hill Valley to realize that tearing this non-existent sculpture memorial down would be much better than leaving it like this.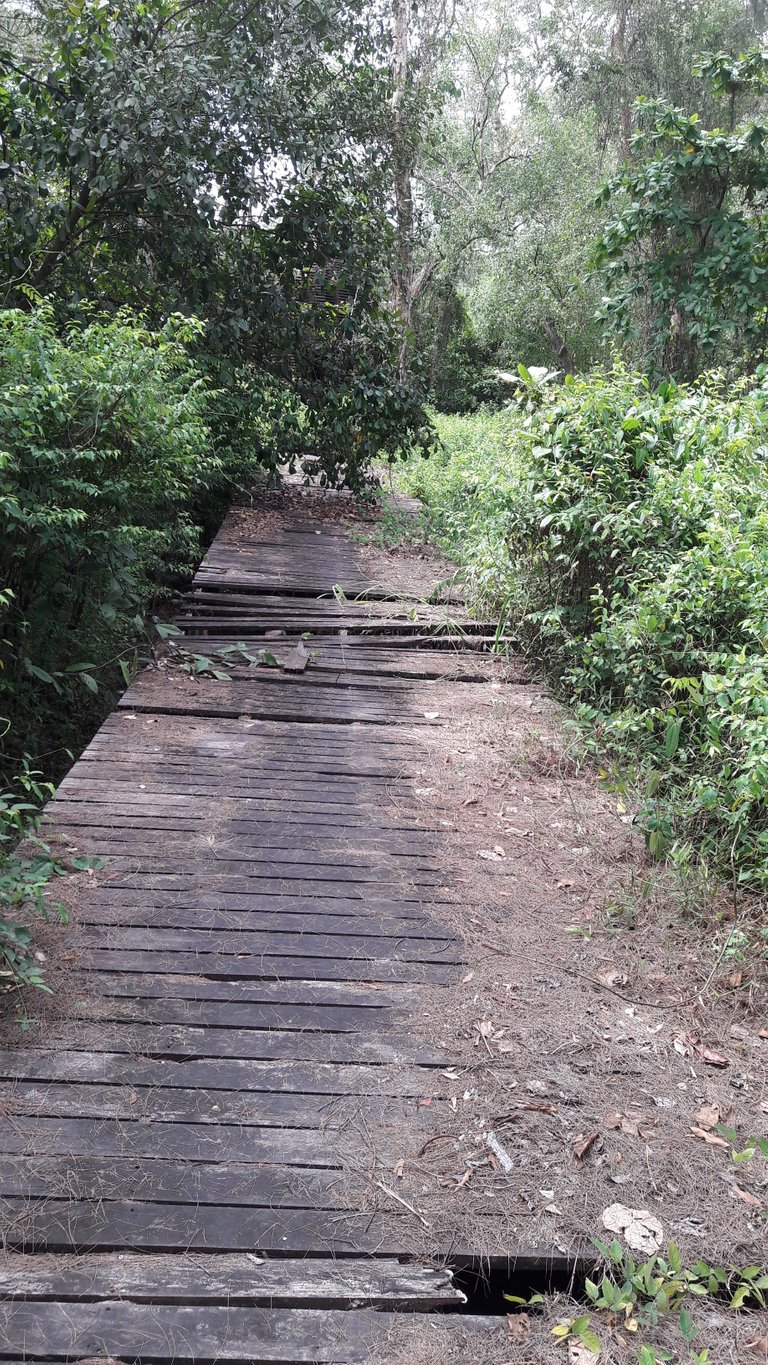 kids? your tetanus shots up to date?
It's not all doom and gloom though. There are a few upsides to this beach so I'll be fair and mention those.
It is easy to park here – for once the municipality did some forward thinking and put in some parking spots

There are lots of big trees on the beach for natural shade – you need that in Thailand. Get there during high tide or you'll have to walk 470 meters from your shade in order to be in waist-deep water

They recently started an initiative to keep the beach clean although it is still nearly impossible to find a trash can / bin.
Basically, the point of me writing this is because I want to write about at least one thing a day and this one was easy since it is right outside my door. Now I just need to figure out how to get out of my lease and move somewhere else. :)
I'll leave you with a pic of my doggo on a beach, mention it in your comment to prove you actually read the damn thing.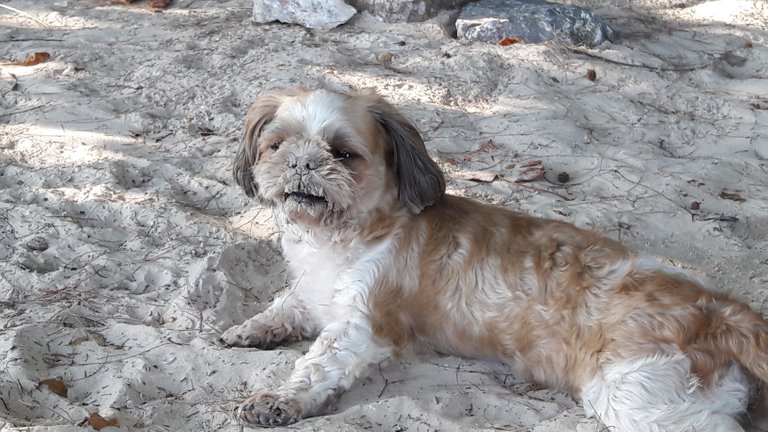 she was on the same horrible beach i am describing during this pic too
As always I invite your comments about how i could improve. I want to make these entertaining and fun.