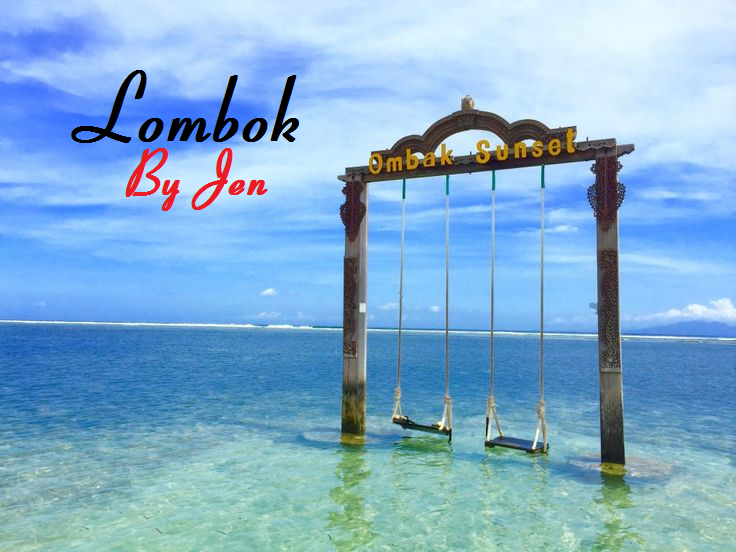 One of my passions is travelling, among other things. By travelling, I also would like to blog it for memories, inspirations and for the reference of others. I guess the generation now likes to travel as oppose to collecting houses, cars and such. For me it is ok to have a mixture of two but never gives up travelling as only by travelling you can explore places, understand cultural differences, gain insight of the country you visited, bring back great memories and apply good things you brought while travelling. Some of the good things I acknowledged is when I travel to Japan for weeks. You cannot help it but to admire the well-placed system for everything. I will cover my trip to Japan as now I will write about my most recent trip to Lombok Indonesia.
We are very lucky nowadays as the Low-cost airlines (LCA) industry is booming. I am not big in budget so LCA is my main mode of transport. I assumed you guys knows AirAsia?. AirAsia is my mode of transport to almost everywhere. The key is to be alert of the promotion it offers and to be quick. If there is anyone who wishes me to write about the strategy to by cheap Airlines tickets particularly AirAsia, leave your comment, I will gladly write about it.
Now, anyone who is from South East Asia (me!) would not miss to visit Indonesia and Thailand. It is just too close to us. And to know American or Canadian spent more than 15hours of direct flight to come to Malaysia, Indonesia and Thailand we just blessed of the shorter distance.
Lombok Indonesia is just one of the awesome places to visit. The majority of the people are Muslims as the opposite of Hindus in Bali Indonesia. Both place is not far away from each other and can be reached by ferry or speedboat. What I like the most about Lombok that is a complete place in terms of nature. It has the magnificent 'Mount Rinjani', three majestic waterfalls at the foot of the mountain, great islands called the 'Gilis' (Gili Meno, Gili Air, and Gili trawangan), Sasak culture display, a lot of viewpoints and also city life.
Anyone with a small budget can survive going to Lombok. You can just do it below USD200 (not including flight and accommodations) for a week. Most of my time was either on the road with our Supir (Travel guide cum driver) or at Gili Trawangan (The biggest of all Gilis and the more happening). It is not much of stressful travelling at Lombok. Everything is just laid back and follow your own time. You also do not need an itinerary, just come and set it there and enjoy the flow.
We stayed at Ombak Sunset Resort. Apparently, Gili Trawangan and other Gilis are like one straight line facing the beach. And the resort is at the very end from the jetty. If I were to walk with my big backpacker's bag, it would take more than ½-1 hour at least. This is the part that is not interesting to me. The only problem I have there. We have to rent a 'Cidomo', a horse ride with a carrier. I am a nature and animal lover, the fact that in this age, we still used horse with all the innovation of engine just does not make sense to me. I hated every minute of it and it is not possible to rent a bicycle at the first instance I arrived (it was late). This is a close look of the 'Cidomo' and I would like to think that they are all well fed (at least in my imaginations).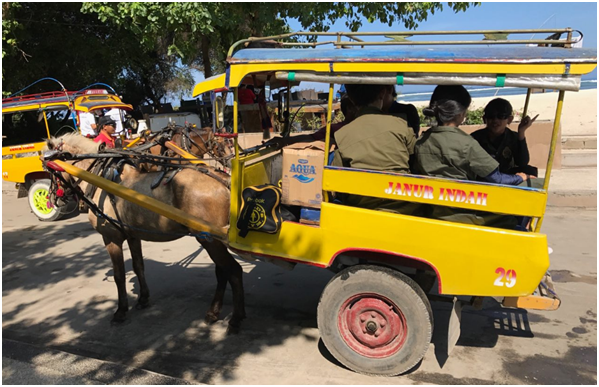 How a Cidomo looks like. If you are an animal lover like me, pls don't book Ombak Sunset Hotel as it is very far, unless you are ok walking for 1hour to get where the jetty and food is.

A kid on a bike strollin'. Better than Cidomo.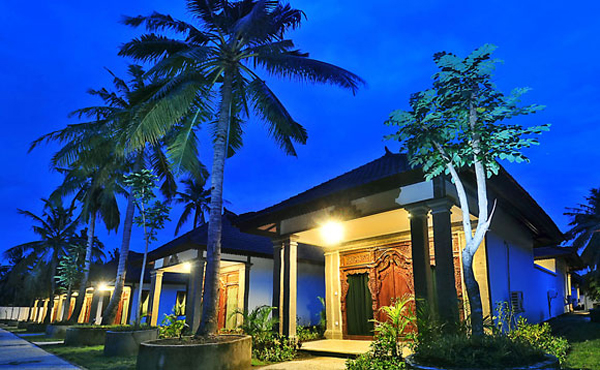 If I am not mistaken, the resort is the priciest resort in the area. We got it cheap buy the way. For reference, our room is charged USD250 without breakfast for 4Days 3Nights. I bet others are cheaper than that. That is roughly the estimations price should you interested to come.
Picture from ma man 'Google'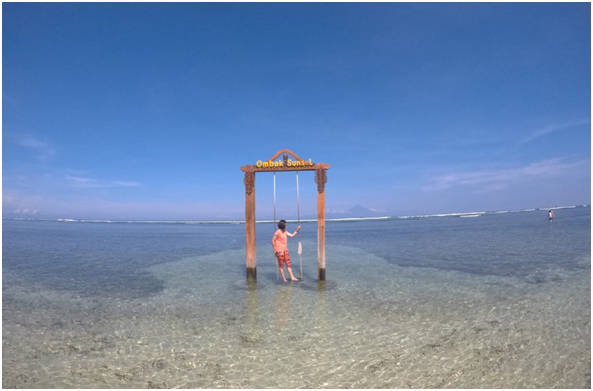 This is Ombak Sunset Swing. A lot of other resorts have their own swings.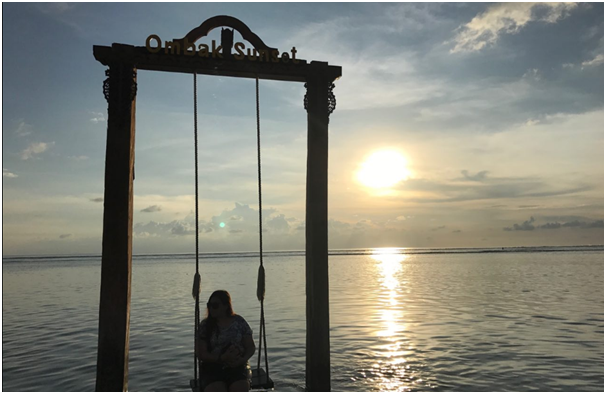 Wait for it until sunset! It is worth it!
Outside Gili Trawangan, you have to go back to the jetty and take a boat. Around 2 hours on the road we reached to this waterfall.

I can still feel the chill of the waterfall, as you can see, the picture is quite foggy from the mist of the waterfall. It is cold and huge!. By the way, it is called 'Tiu Kelep'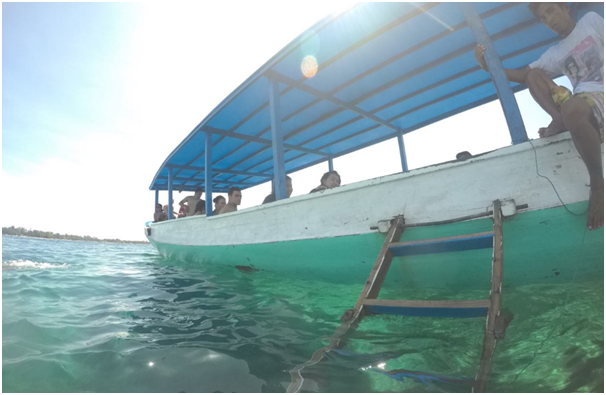 While at the beaches, go and snorkel!
There you go, i hope you have a great day and great adventure!
Bye!