Hey guys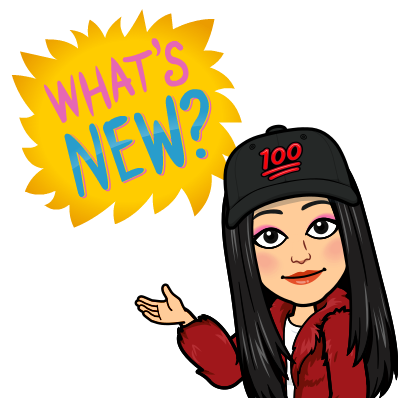 It's been a while. So this post is gonna be some kinda short one cuz I hope to write an Ulog on the new things in my life. So I' writing this post to reveal my colors 🤦‍♀️🤐
You know that I had my term test last two weeks (yeah, I've repeated this a thousand times) and now, the results are given. 
Actually, I would love term test exams if the results aren't given 😅
So now, I'm gonna reveal my exam results 😄😁😄
Without further ado,
     English language                     -   91%
     Japanese                                   -   89%
     Buddhism (religion)               -   85%
     Information Technology        -   81%
     Mathematics                            -   79%
     Science                                        -   75%
     English literature                      -   75%
     Sinhala language                       -   69%
     History                                         -   68%
I just can't face you 🙈🙈🙈 I just don't know what happened to me but these are the true marks I got.
Talking about each and every subject,
English language paper is always the easiest paper for me. It's the one and only subject that I don't study and the only paper that I'm sure of scoring above 90. For the 1st part, I got 39 1/2 over 40. I haven't done a lot of incorrect things but I have screwed the reported speech part. Someone please teach me how to turn direct sentences to indirect ones 🙏
Talking about the Japanese paper, I'm happy about my marks. This time also, I've screwed the 'Bunka' (Culture) part. If I just studied some more....
I'm not much happy about my Buddhism marks. It's the religion paper, you know. I don't even know what I got wrong but I don't wanna even see that paper.
Talking about the I.T. paper, I'm amazed of my marks! I didn't think that I'd score above 70% cuz I screwed the MCQ paper. But here it is! I've got 81% Yeeey! 🎉🎊
I don't know whether I'm happy or sad about my Math marks. I didn't expect such a mark. Of course I wanted a big mark but after I answered the paper, I didn't expect such a mark. I'm just a little bit more proud of myself. 
I'm not satisfied with y Science marks. I answered the paper with confidence though I felt a little sleepy. I've lost marks for the structured part. 
I'm not satisfied with my English literature marks too. I've scored good for the critics but for the context questions, I've scored just so little 😞😔😕😟
I'm so sad about my Sinhala knowledge. It's my native language! How could I score 90s for my second language and 60s foe my mother tongue? 
I'm okay with my History marks cuz I answered the paper though I was having a fever. So I can comfort my mind just thinking that. 
So at last, I've got 7As and 2Bs. I hope that I'll score 9As next time. 
That's it buddies.