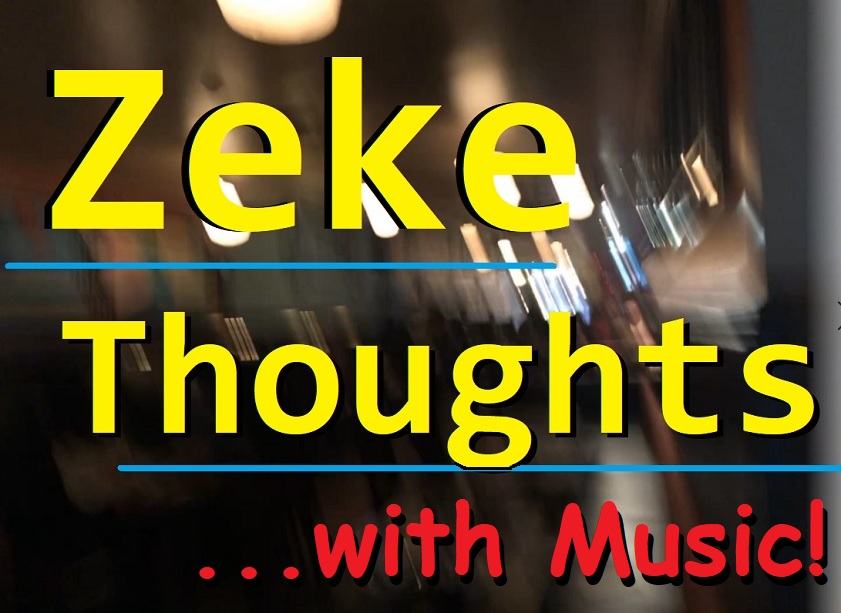 It is that time of week again where we release another preachy, musicy post. Positivity spreading is a fantastic function of the blockchain so let's get thoughtful. @Wesphilbin waves the #thoughtfuldailypost flag for us and has created @thoughtfulposts as the curation account you too can delegate to and boost its power to reward thoughtful posts.
I invite you to pen your own post and share in my musings and the loosely-related music I would pair with each.


City on Fire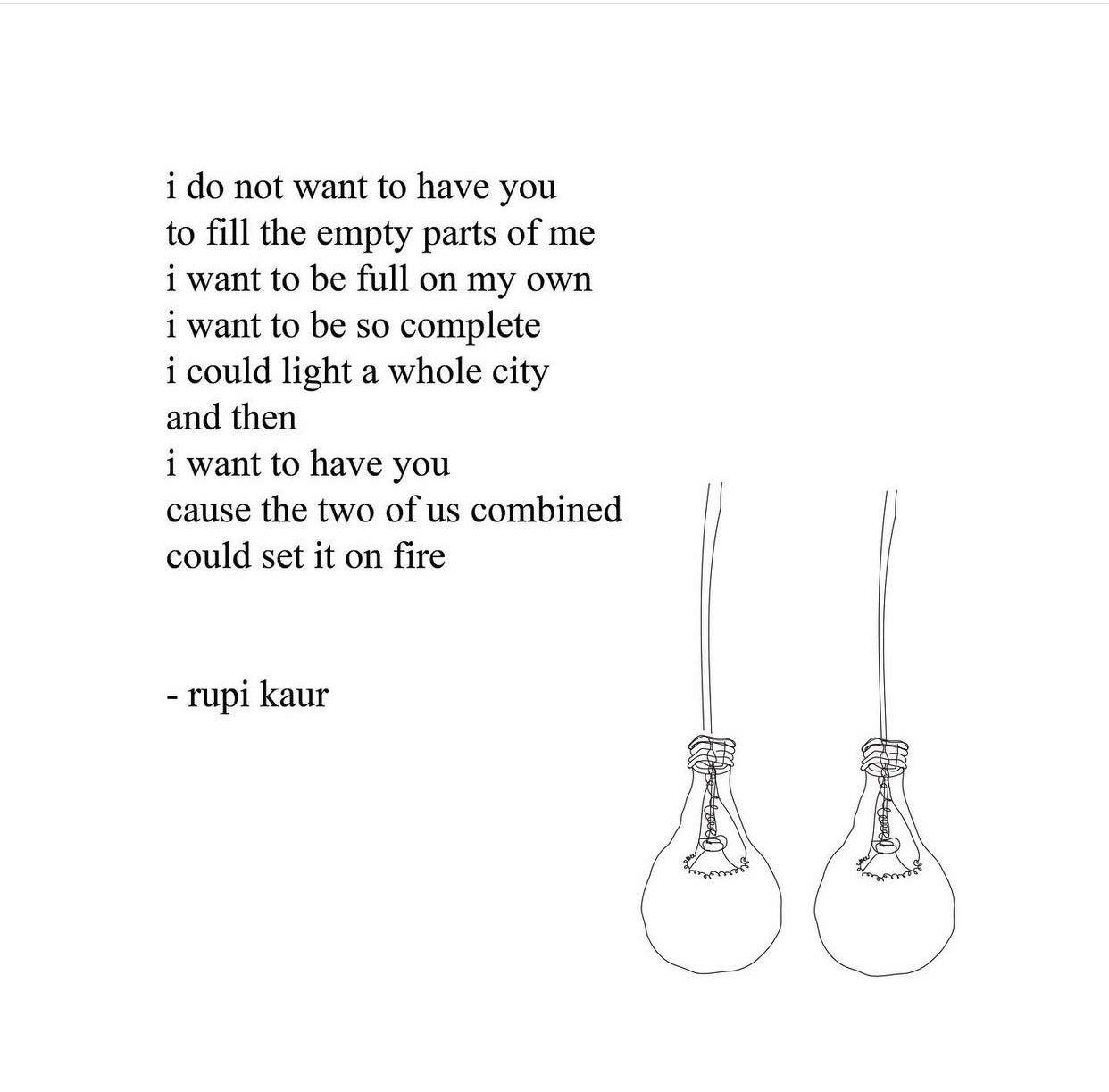 Rupi Kaur
https://rupikaur.com
is an internationally acclaimed author,speaker and spoken wood performer. According to her website,
"Rupi's work touches on love, loss, trauma, healing, femininity, and migration. She feels most at home when creating art or performing her poetry on stage."
While growing up, I could relate to the feeling that I was not whole unless I had a girlfriend. Maybe not whole is the wrong term but I felt devastated by breakups and spent my single time not enjoying the freedom, but looking for another partner with whom to share a special relationship. I think it was just good for my ego and self image besides the emotional and physical benefits. Besides that, I have been happily married for more years than not and didn't spend much time worrying about not being whole.
In recent years, I have thought about those people who never grew out of needing someone in order to feel whole. Maybe I would understand if it happened to me but I doubt it now. I work to fulfil myself with purpose and fun and adventure and fill my own empty parts. If I were to need someone to fill those empty parts, I would be needy and fee my perspective would be off. Even in a relationship. the equation should be 1+1 not .5+.5
In my example, the 1+1 might = 2. reflecting on Rupi's quote, it would seem that it would equal at least 3. what a gift to the universe that to make yourself whole, meet another who has, and light the world
I haven't thought about 3 Dog Night in quite a long time. 1 is the loneliest number but I bet .5 is lonlier.


The Trees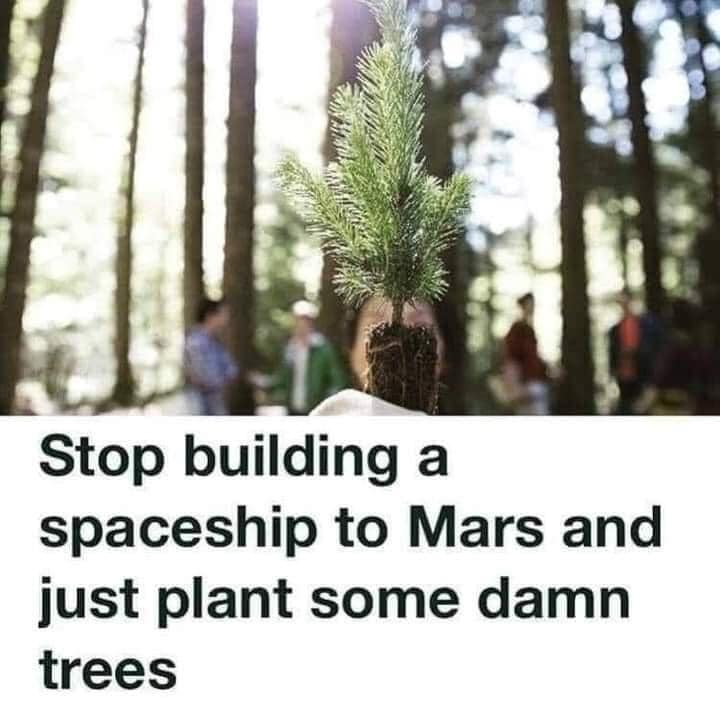 2021 seems like the perfect timing for this one. Imagine, grown ass men striving, innovating, leading and succeeding just to frivolously pump up their personal brand and go on a joy ride through space with the spoils. Sure seems cool and I will take nothing away from innovators but I feel being a billionaire should be a criminal offense.
It helps me cope with failing my way to success to remember that the universe doesn't give a shit what number is on your credit score, but whether or not you helped a grass hopper escape the sidewalk and survive another day. If you think about it in this context, the universe probably couldn't care that you built your space ship. In fact, if it was sentient, it would probably not be pleased at all of the resource hoarding it took to get to that point, and think more of the people who had to do with little or nothing for your bragging rights.
Imagine you didn't have to pillage the earth for the materials to build the vessel, the fuel to fly it, and the shit you spray into the atmosphere we all share by launching it. Imagine if you kept your homes and cars and companies and such, but put people to work planting trees for future generations to enjoy. How you would be more of a solution than a problem for widespread, systematic, ecological rape and used the fruits of your excessive success to help everything on this planet.
Seems a little too simple to be true but what if? Why not?
I am known to break out our treasured hosers RUSH whenever possible. I may have even used The Trees in a past #thoughtfuldailypost but it is simply too perfect not to use it in this context.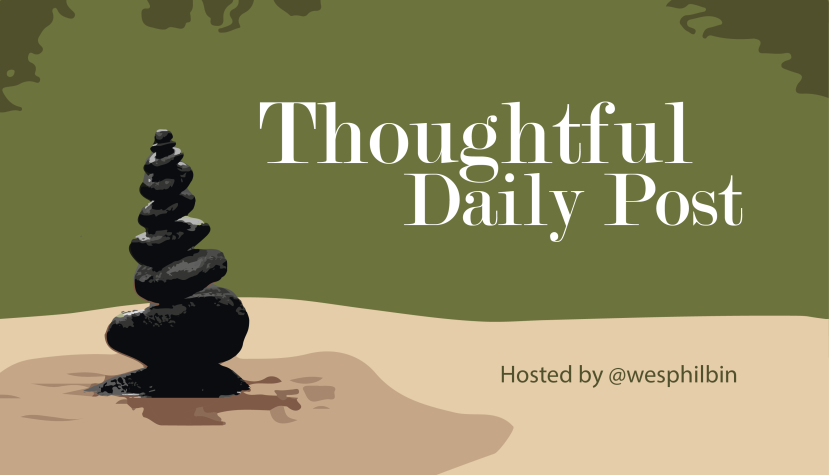 This movement continues to gain momentum and is being curated by @thoughtfulposts to whom I have delegated some #hive https://hive.blog/introduceyourself/@thoughtfulposts/thoughtfulposts-introduction-or-a-thoughtfuldailypost is where you can get the details and please consider delegating to help make positivity extra rewarding.
I invite you to pen your own #thoughtfuldailypost any day of the week and spill your wisdom on the world via the blockchain.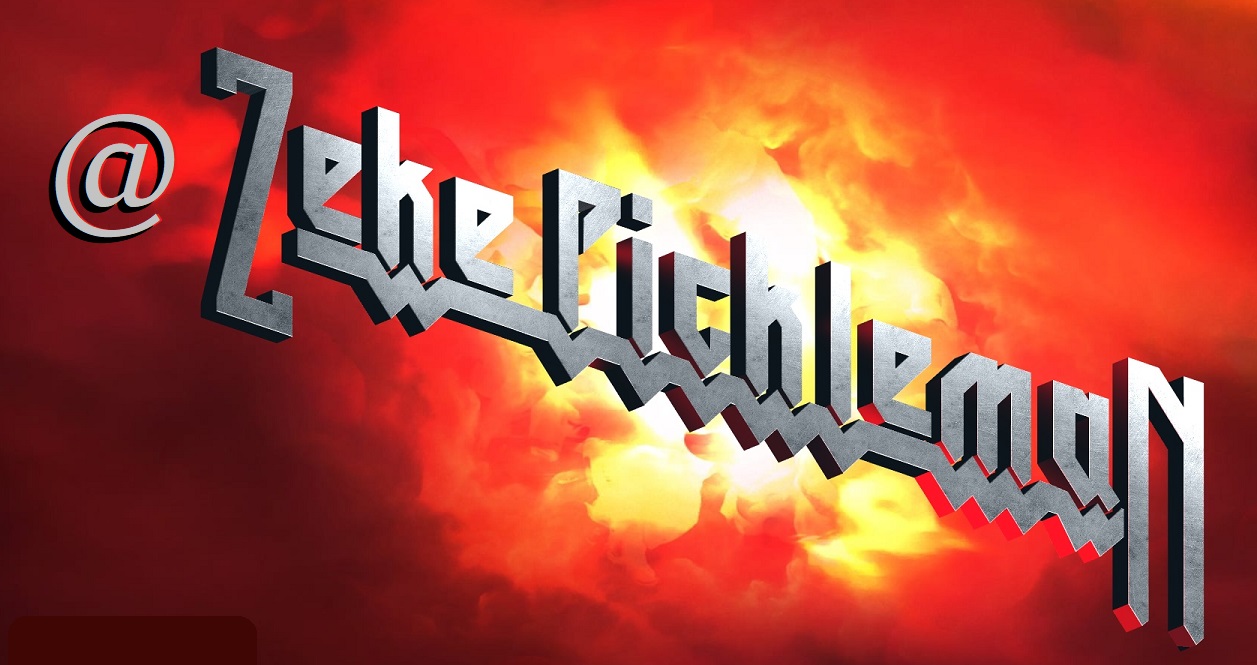 JOIN US ON DISCORD
SUBSCRIBE TO THE LIFESTYLE LOUNGE COMMUNITY HERE
JOIN US ON TWITTER

I am honoured to curate for:




Create your own #thoughtfuldailypost and link it in comments for some curation love!